Sherif el-Azma's Pilot for a Soap Opera about an Egyptian Air Hostess by Lawrence Chua

Discover MFA Programs in Art and Writing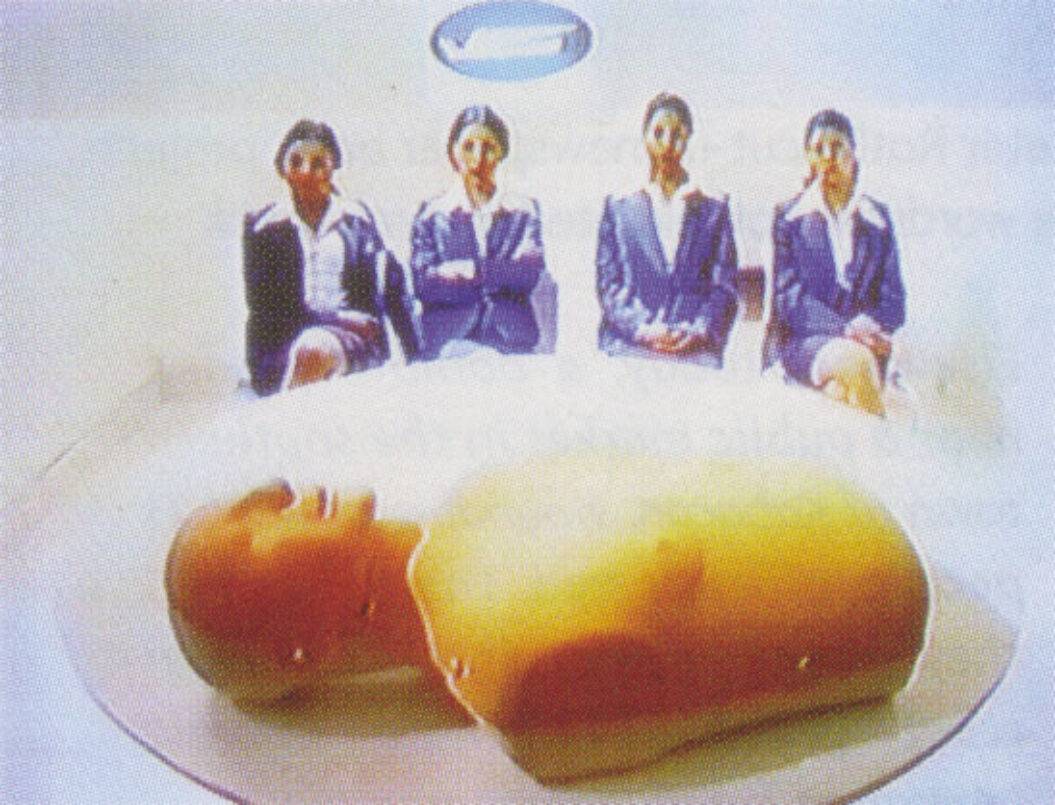 In Pilot for a Soap Opera about an Egyptian Air Hostess, Sherif el-Azma conjures the quiet tension of an object about to fall. El-Azma's 52-minute video consists of improvised scenarios involving a cadre of stewardesses for a third-world airline. The first part of the video follows them through their training: the young women interrogate one another in varying tempo, learning how to be friendly yet reveal nothing about themselves. In the second part, two of the stewardesses work the first-class cabin of a turbulent flight. As the flight wears on, the refreshments run out, the real lapses into the fantastic and the stewardesses drift into strange and terrifying new spaces. The video's evocative imagery—an older stewardess and her protégé walking in high heels through a desert—is at once comic and tragic and just slick enough to be uncanny. The simple sets are a deadpan foil for the absurd events that unfold within them. Samuel Beckett's dramatic work comes immediately to mind.
Born in Manchester and now based in Cairo, El-Azma has produced several short documentary and experimental narrative videos since 1997. In all his work, he investigates the ways in which images simultaneously shape, threaten and pacify our perception of reality. In Pilot for a Soap Opera about an Egyptian Air Hostess the artist uses the tools of melodrama and television commercials to create an entirely different sort of visual architecture. He allows us to look at his subjects as if we were examining crabs in a bucket. It is a strangely emotional experience. Along the way we learn many things: the ways that power circulates in closed spaces at an altitude of 15,000 feet; how to deal with passengers who are flying with way too much baggage; the authority of the absurd in an absurd moment.
Sherif al-Azma's work will be shown at Fundació Antoni Tàpies, Barcelona, Sept. 18-Dec. 25, and in Home Works II, Beirut, Oct. 31-Nov. 6.
Originally published in
Featuring interviews with Sol Lewitt, Vera Lutter and Peter Wollen, Rikki Ducornet and Laura Mullen, Edward St. Aubyn and Patrick McGrath & Maria Aitken, Jon Robin Baitz and Stephen Gaghan, Gina Gershon and Dave Stewart, EL-P and Matthew Shipp, and Suzanne Farrell.