Discover MFA Programs in Art and Writing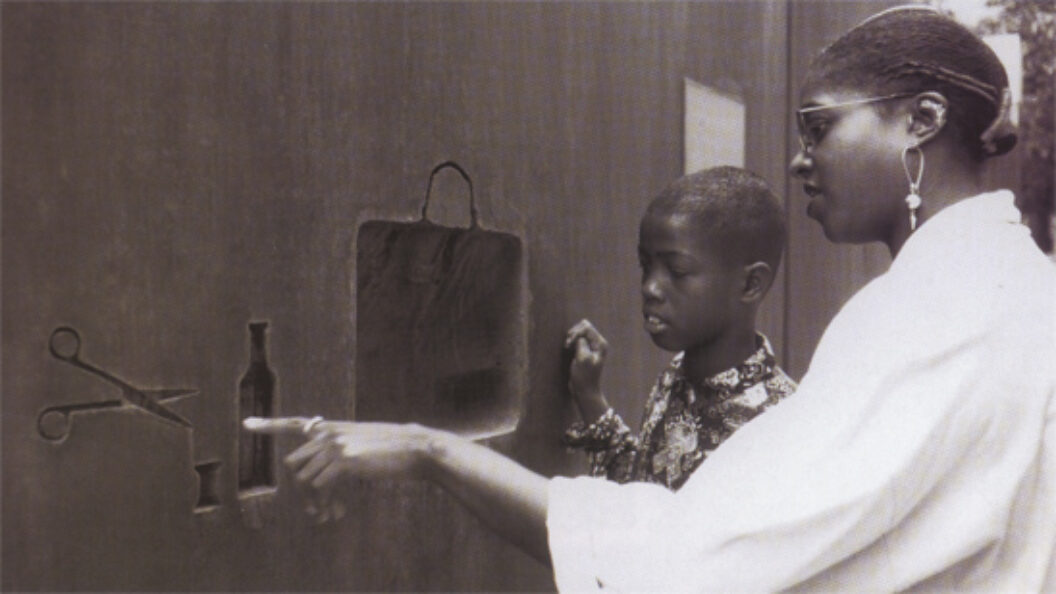 Sheila Levrant de Bretteville may not be a familiar name. Like the people in her work she is, outside of her own community, an "unsung hero." But within the graphic design community de Bretteville is one of the leading voices in both the practice and education of design. She is currently head of the prestigious Yale Graduate School of Design, and yet she refers to herself as a cultural worker. De Bretteville's work is site specific and community-based. She acts as a conduit for the voices and experiences of immigrants and their descendents. The theoretical framework for her practice can be found in the "history-from-below" movement, which highlights the importance of oral histories in understanding the evolution of a nation. Her own personal history as a first-generation American is the source of her lifelong quest to celebrate the plurality of immigrant voices, and to make their experiences known. She spends hundreds of hours asking questions, listening to stories and opinions. These interviews suggest to her a visual form, and she designs a structure to communicate the breadth of what she learns: "My work casts their words in stone and concrete and steel."
This process of asking, listening, suggesting and sustaining is the foundation of both de Bretteville's public artwork and her design philosophy. Her ultimate goal is to create permanent work that will "reflect and sustain the community." In her New Haven, Connecticut, project Path of Stars (1994) de Bretteville chose to examine stardom and celebrity adoration in the context of a marginalized community. She located the project on a run-down street that had been targeted for redevelopment, and its ironic tone toward popular culture is in direct opposition to the bronze and terrazzo Walk of Fame sidewalk in Hollywood. De Bretteville's stars are simple yet elegant square-, circle-, and diamond-shaped motifs of poured concrete. Each carries the biographical information and stories of the people who made up this forgotten New Haven neighborhood. Embedded in the sidewalk, "the stars" are chronologically arranged, capturing a fragment of history and honoring the lives of the men and women who once lived in the vicinity.
Her Los Angeles project Remembering Little Tokyo (1996) is a multihued walkway of rose, white and gray concrete, inscribed with images of tsutsumi, a Japanese custom of "wrappings" such as baskets, folded clothes and suitcases. Quotes from Little Tokyo residents are inscribed on the pavement—fond memories of early neighborhood life are in brass; harsh memories of Japanese internment are in stainless steel. Profound moments—of prosaic life and life turned upside down—sit side by side.
De Bretteville's ability to transcend her own personal opinions is what makes her work unique. The individual's voice shines through. The A train subway station she designed at 207th Street, commissioned by the MTA Art for Transit Office, captures the tides of change that have swept through Upper Manhattan's Washington Heights. De Bretteville gathered residents' thoughts over months of research, and then printed them in black sans serif italic type on white glazed tiles running eye level along the walls of the subway station. A jazz-influenced graphic design motif of the letter "A" appears intermittently on floor tiles, a reference to the song "Take the A Train," written by jazz great Billy Strayhorn. Embedded on the top step and along the wall of the entry and exit stairs in a glass mosaic pattern are the phrases "At long last … " and "At the start … " According to de Bretteville, "Ellipses create a place for difference, for listening. They mark the place between one speaker and another in a conversation. Ellipses make a kind of place out of absence, give a location to lost meanings or lapsed connections. They mark the place between my graphic voice trailing off and the viewer's imagination carrying on."
—Abby Goldstein
Originally published in
Featuring interviews with James Casebere, Raimund Abraham, Julia Wolfe, Mary Robinson, Barry Hannah, Jonathan Franzen, and Barbet Schroeder.