Discover MFA Programs in Art and Writing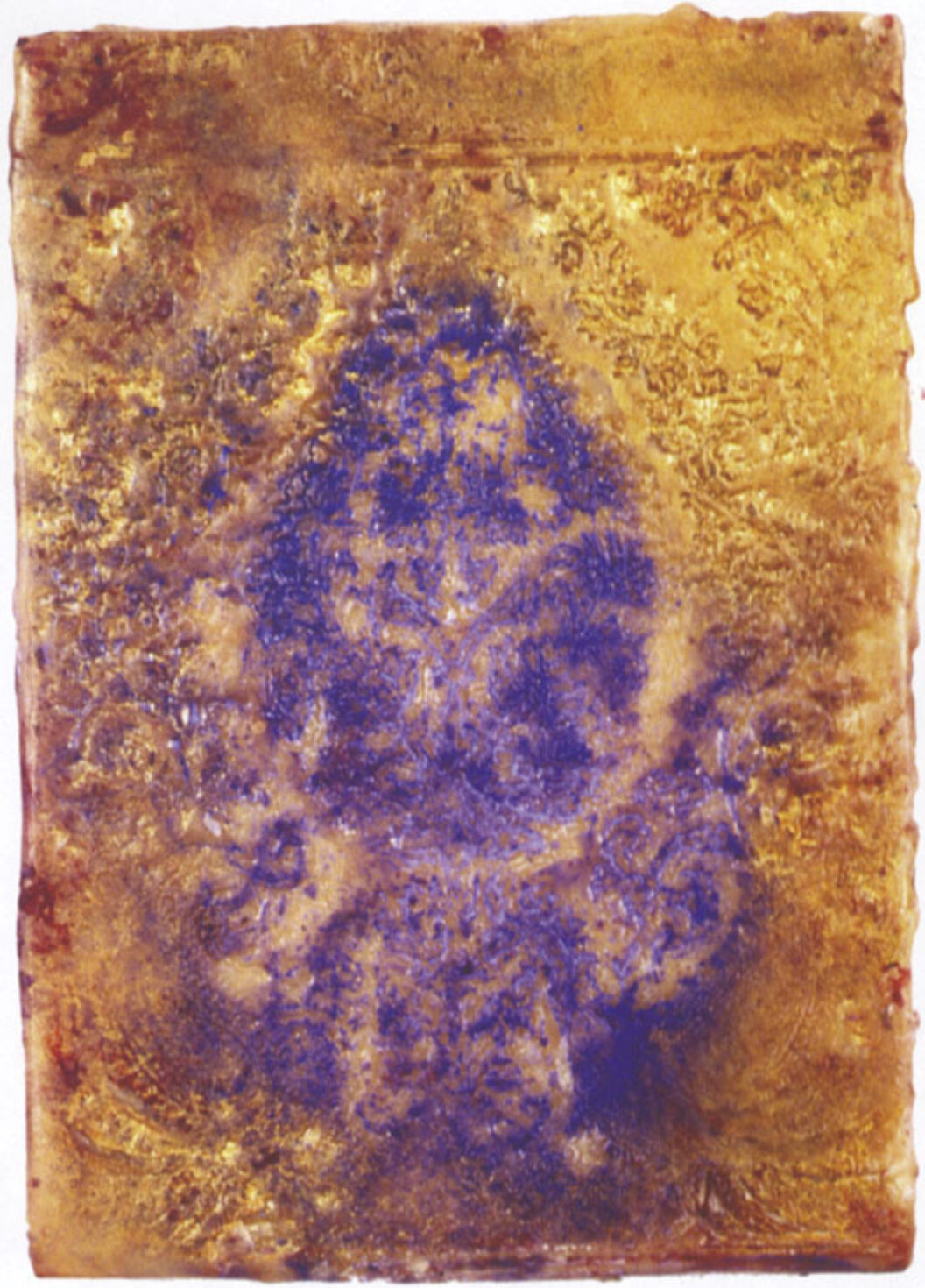 The color in Sheila Berger's paintings lies deep in encaustic, like shadows frozen in thick ice. The imagery in some of her new works comes from a Persian woodblock she picked up in a Syrian souk during a recent journey along the Silk Road route. Berger makes travel journals during all of her trips, books that she fills with sand, straw, vegetation and color. The textures and smells of the land escape as you open each journal. Sand spills onto your lap, and cut-paper windows look out onto densely rendered landscapes.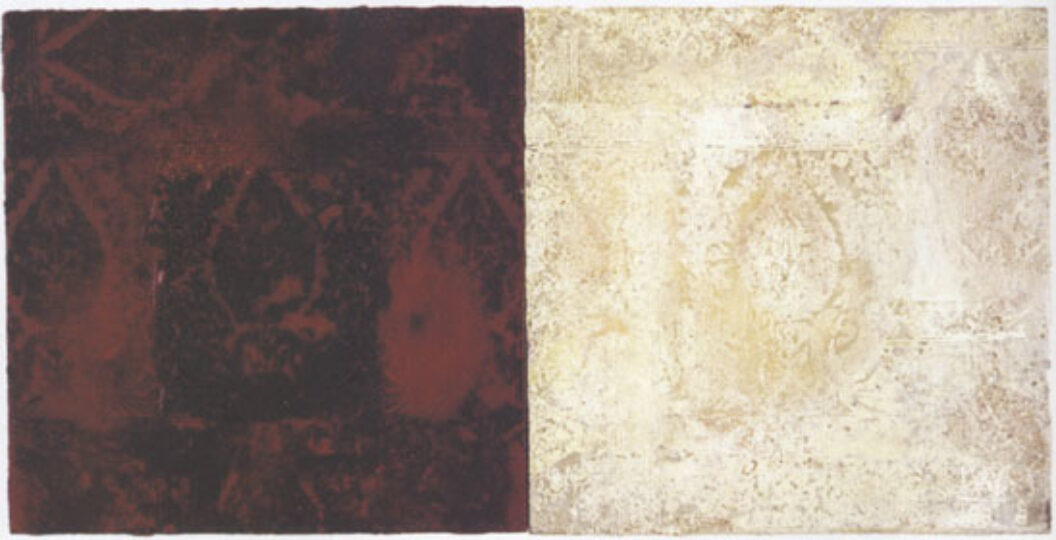 The wax-on-wood paintings place these experiences in a more formal and mysterious context. An image of Buddha is burned away, leaving the decorative filigree that indicates the presence of his absence. Deep reds run under another painting's surface like a flush of blood coursing beneath translucent skin. In some works Berger pairs this floating atmosphere of waxy paint with geometry. A grid lies over the dense, changeable surface on certain panels, trapping the color. Sometimes it looks like a stocking stretched over flesh. In these paintings she embraces both the repulsive and the beautiful, and exposes the point where they meet.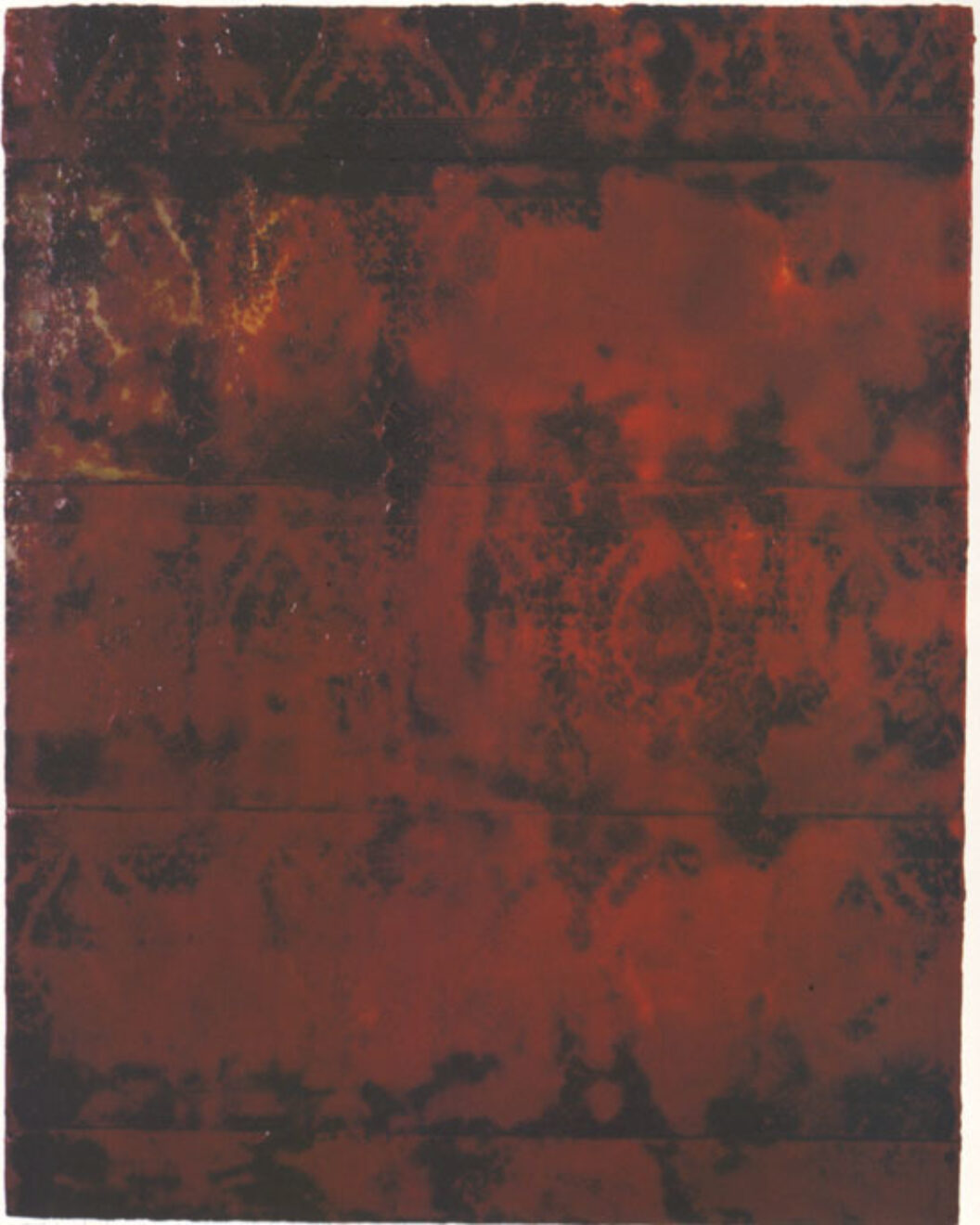 Berger also explores the reaches of memory, how data are stored and thoughts retrieved. What causes a precise bit of long-lost information to emerge, complete, out of hiding? From her travels she has a mental and tactile catalog of images—fabrics, faces, landscapes, architectural wonders. These impressions can be as direct as the imprint of a woodblock in wax or as nonspecific as an emotion that a color evokes. These memory traces emerge from the paintings, float out to the viewer, and create an atmosphere in which to stand.
Recent scientific research has indicated that the universe might be finite. Shooting off into the starry sky in a rocket ship might eventually return you to your starting point. Berger's paintings allow just that kind of travel, circling through experience to return to a beginning—but a distinct one each time.
Mimi Thompson is a painter who lives in New York.
Originally published in
Featuring interviews with Marina Abramovic and Laurie Anderson, Paul McCarthy, Christian Marclay and Ben Neill, Jesse Reiser & Nanako Umemoto and Andrew Benjamin, Jimmy Santiago Baca and Adam Fuss, Aryeh Lev Stollman, Shari Springer Berman & Robert Pulciniby and Bette Gordon, and Elliott Sharp.