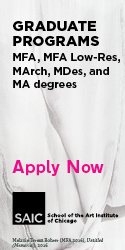 Sharp is a top-notch avant-garde guitarist whose main musical styles are far from bebop, but this disc of tunes by bop legend Thelonious Monk is not some hipster's ironic desecration of iconic material. It's a virtuoso's loving tribute. The jaggedness of Monk's melodies, the profound relationship between Monk's style and country blues (E#'s got a sideline in skewed blues), and Monk's piquant dissonances all find analogs in Sharp's approach.
The familiarity of the themes helps listeners. As far afield as Sharp's improvisations go, he's usually starting from elements in the originals, so internalization of the tunes aids recognition of the motivic nuggets Sharp twists and extends, often far outside the originals' tonalities.
The opener, "Misterioso," is least obvious in its extrapolation. At times it's an etude on harmonics and hammer-ons, but occasionally its contours reflect the shape of the theme. The head of "Well You Needn't" gets the biggest makeover, with Sharp pushing its two motivic elements further apart with tempo contrasts. His dexterity is dazzling here. Sharp's blues leanings emerge on "Bemsha Swing" bent notes flying all over and mixing with a flamenco tinge.
"Round Midnight," Monk's famous ballad, receives a sensual treatment. The head is the most creative on this set, with octave displacements and melodic alterations allied to a wide range of timbres emphasizing the mood of late-night rumination. Near the end a surprising but apt section utilizes E-bow, the electronic sustain tool. Monk closed his sets with his theme "Epistrophy," and Sharp follows suit. It's a playful piece, and Sharp emphasizes its wit. It includes another blues excursion, this time on slide, making this elusive tune even more slippery.
All this is done using a gorgeous Dell Arte Grande Bouche acoustic that can shift from rounded tone to stinging bite in an instant in Sharp's hands. Startling, stimulating, and just plain fun, this Monk program works so well on so many levels that after hearing it, the surprise is not that Sharp essayed it, but only that it didn't happen sooner.
Sharp? Monk? Sharp! Monk! was released in 2007 on Clean Feed.
Originally published in
Featuring interviews with Chuck Close, Kara Walker, Mamma Andersson, Howard Norman, Peter Nadas, Bela Tarr, Benedict Mason, and Kate Valk.