Discover MFA Programs in Art and Writing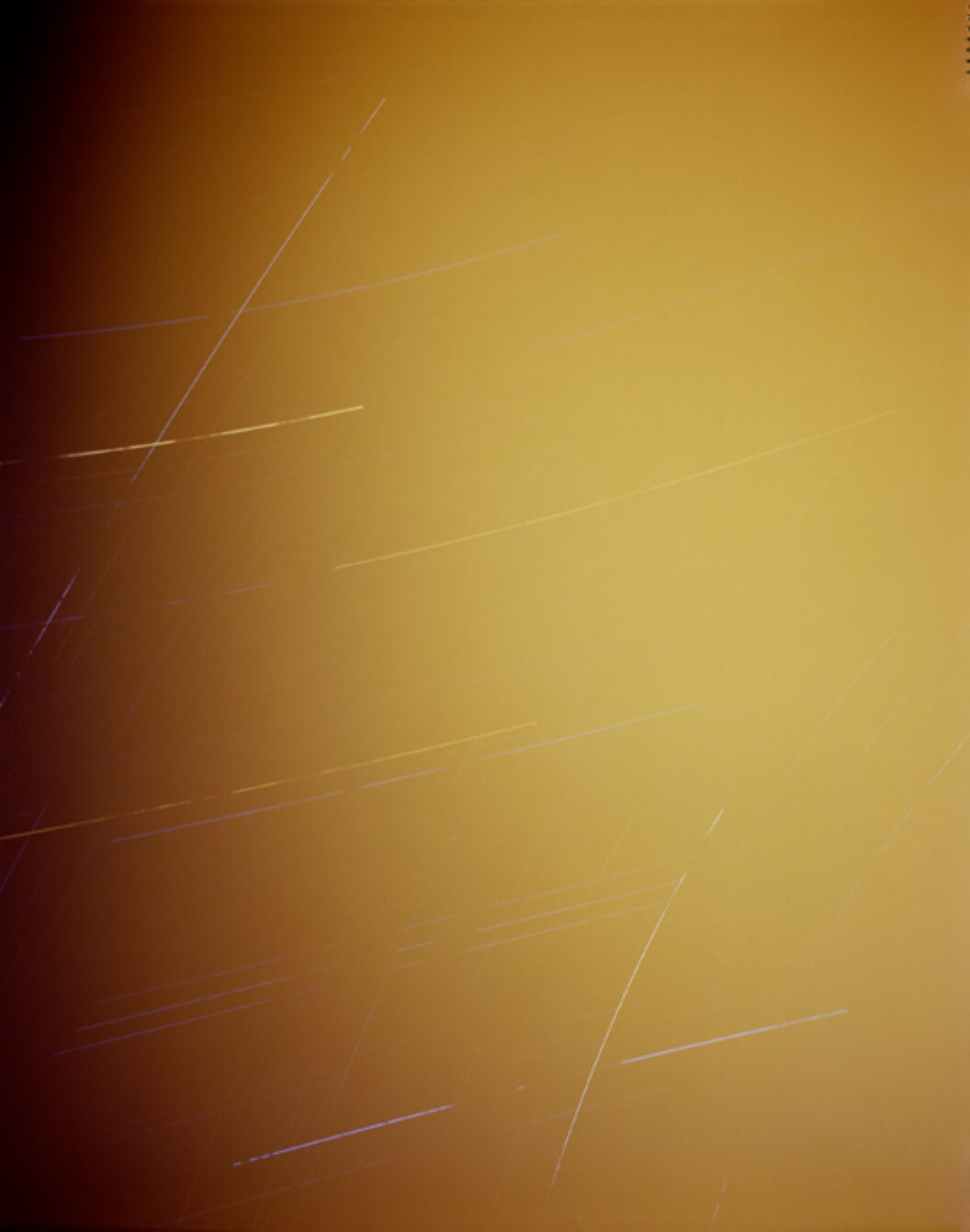 Long exposures in harsh climates, sunbursts, even skydiving—Sharon Harper's dogged and sometimes daring working method lies somewhere in the midst of art, astronomy, and Outward Bound. Her large-format photographs are logical, understated, and bluntly expressive of the most inarticulate, moody mind states: the oneiric limbo of racing through the European countryside on a high-speed train. The unsettling awe of a foggy shore at twilight. The startling hypnosis of a slowly shifting starry night. The exquisite omen of darkened branches against a stormy sky cracked suddenly by lightning. All of this she aptly bundles into the category of the sublime. And for man, standing always at the foot of the sublime looking up, art is the most potent, though approximate and abstract, response.
By art here one means tools, craft, systems—not inspiration. Paradoxically, photography, perhaps the most mechanical of mediums, has a closer relationship with chance than with system. Photography has historically prized the vanishing, captured, precise moment. But Harper's work, especially the recent projects Moon Studies and Star Scratches and One Month, Weather Permitting, is durational. It has everything to do with the passage of time, of movement and shift, and the uniquely technical aspects of traditional photography. As she has written, these images "are not available to the eye until they are fixed on some photographic material."
Harper's signature "star scratches" are made from the shifting patterns of the open sky as revealed by repeat exposures on subsequent nights on large-format negatives. She trains the camera's deliberate view on nature's elusive breadth to suggest a specific emotional experience, and by virtue of inevitable mishaps—light leaks, cloud cover, windy nights—evinces how "the sublime resists imposed structure." Her newest series, One Month, Weather Permitting, uses long, multiple exposures to capture the stealthy but distinct movement of celestial bodies over Banff, Alberta. The images reveal strong, insistent star trails and a capricious—utterly alluring—moon.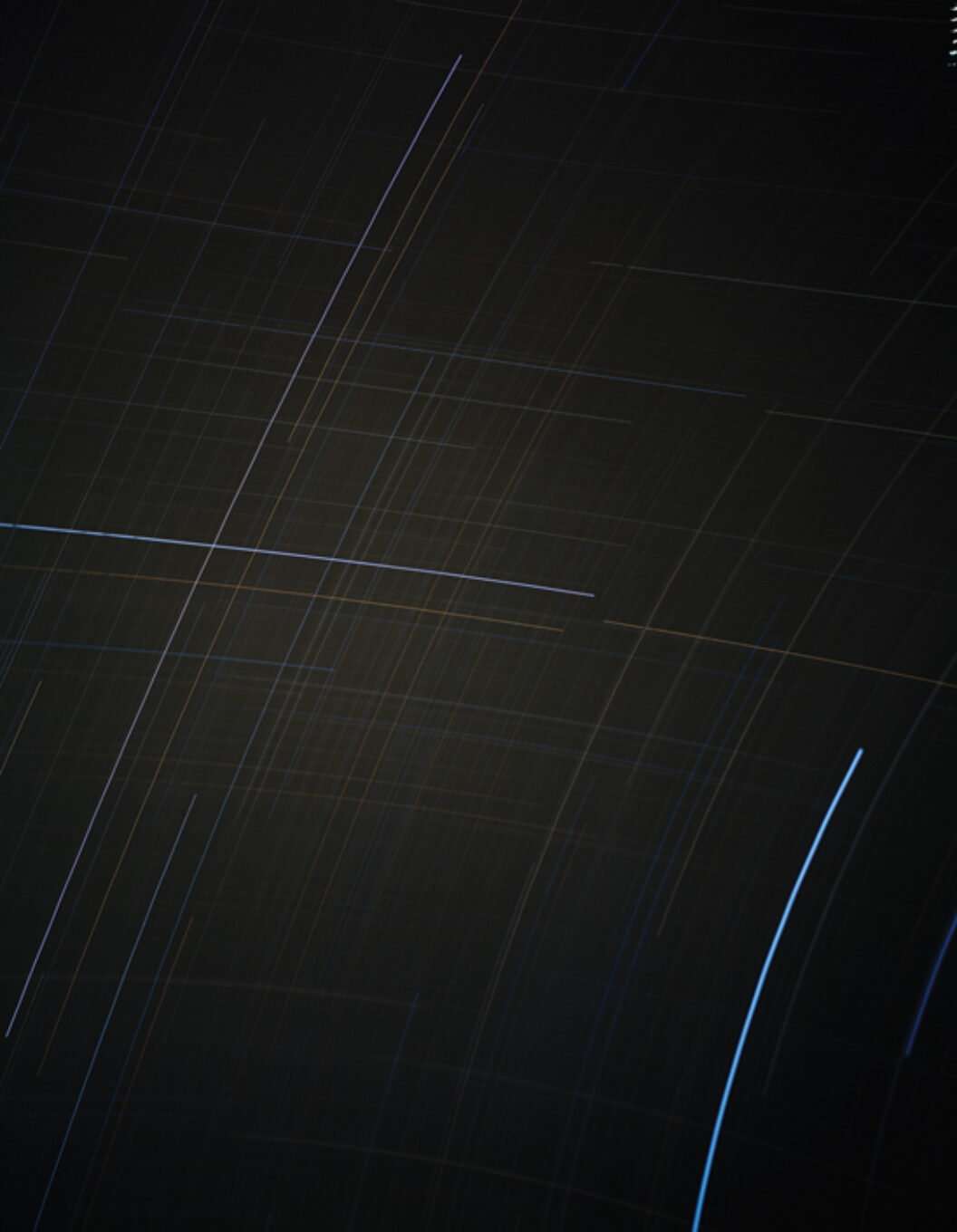 Her project log on Sharonharper.org (which she displays when exhibiting the photos) discloses a month of cold and foggy nights in Banff. The September 18 entry reads: "0 Exposure; Rain, Snow." The next night: "50 minute exposure; 3 hour and 20 minute exposure (No Moon. Moving Clouds.)" Two good, long exposures followed on the night of the 20th and a 45-minute one on the next. The entry concludes: "Original 4 × 5 silver gelatin negative," and the picture is one of the sparest in the series.
Two weeks later (on October 5th and 6th), a combined ten-hour exposure over two moonless overcast nights gives way to a tequila sunrise-tinted glow; the star scratches slice out of the light like shooting embers. If the scratches were less provocatively askew in their relative trajectories, the scene would look like a shot from the lurid storyboard of Andrei Tarkovsky's Solaris. The trails, Harper writes, "suggest the illusion of scratches made directly onto film." Here is a physical language, a manifest footprint, for those miracle points of light composed of nothing more palpable than gassy explosions. She calls these "chance compositions" because they are ultimately subject to unyielding nature, but while dominated by the whims of shifting skies, what we're actually looking at is a "strictly photographic" phenomenon. These images drag the universe down to touch us, but we'll never see them in nature.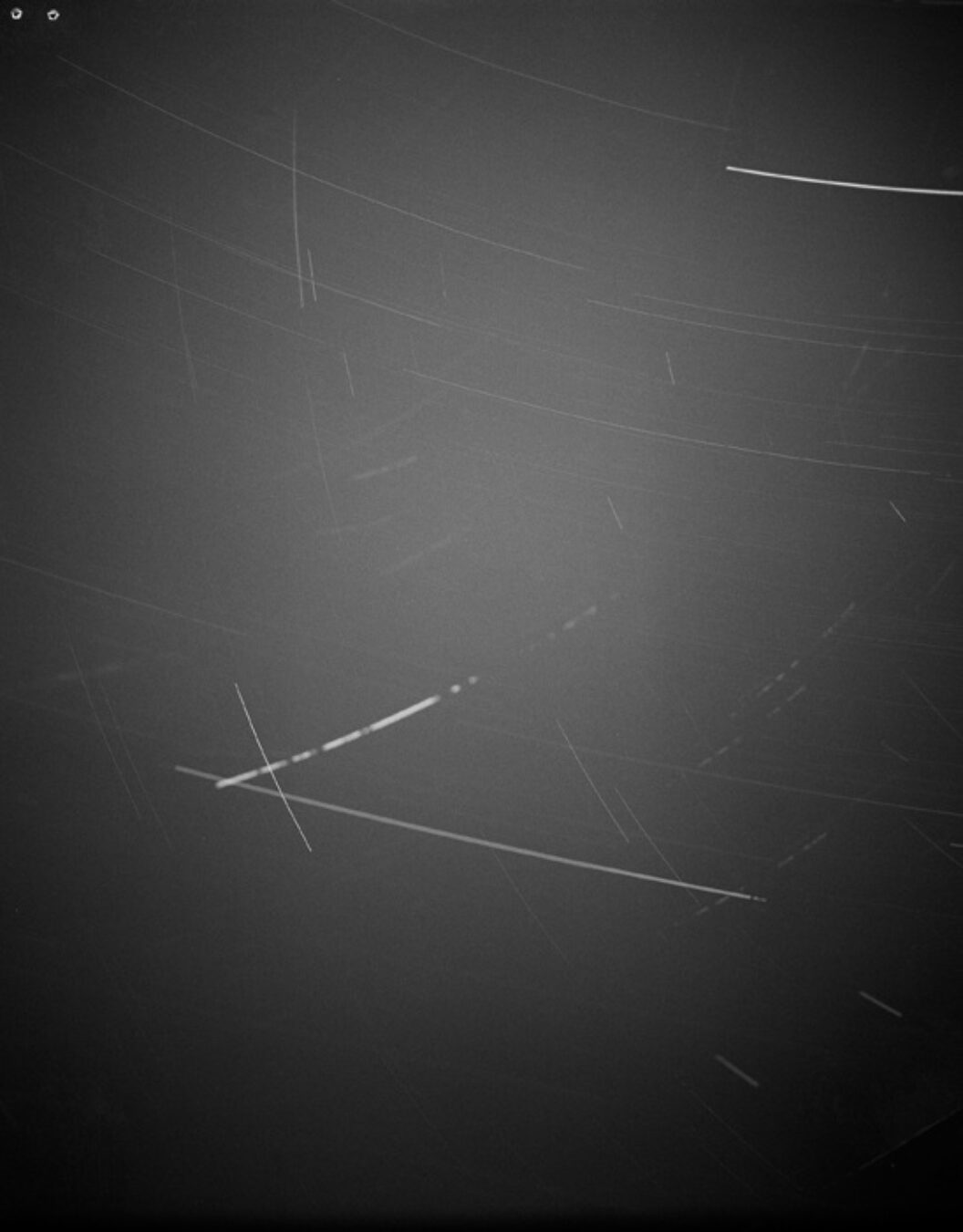 Minna Proctor is editor of The Literary Review and author of the book on how not to become a priest, Do You Hear What I Hear?
Originally published in
Featuring interviews with Guy Ben-Ner, T.J Wilcox and Anne Collier, Sam Lipsyte and Christopher Sorrentino, Carlos Reygadas, Patricia Clarkson and Howard Altmann, David Sylvian and Keith Rowe, Edgar Arceneaux and Charles Gaines and Rick Lowe, Charles Bernstein.