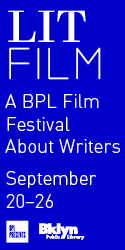 In the plum, thickly carpeted, overly waitered dining room of the Standard Club of Chicago, my grandfather and my father are finishing lunch. It is late March, 1973. My father is a young attorney who has recently opened his own law firm on North LaSalle. My grandfather is quickly going the other direction. His once mighty insurance company bleeds thousands daily. But the looming certainty of losing the house, both Cadillacs, the summerhouse on the Lake Michigan shore at New Buffalo—all of it—has only made my grandfather more ferocious than usual. Yet today's different. He has little intention of bullying my father this early afternoon. He has news, amazing, horrible news, and he's waited patiently until after their sirloins to tell it. He inhales hugely, releases a potent cloud of meaty breath and announces softly, "Philip. Listen. Melvie Wasser's been kidnapped. Ransom. Five hundred thousand."
He pauses and awes: "Cash."
My grandfather, a man who rarely whispered, talks beneath his breath and my father watches him.
"Can you believe something like this? Man minding his own business in his own driveway. Wasser called this morning. Said he needed paper money, said my boy's in a real stink this time."
My father leans backward in his chair so that for a moment he's balancing on two legs. It's like he's been gonged on the head by the Illinois State lottery. This is better than anything he's dared imagine his entire life. He remains up there for a moment, a cowboy on his rearing upholstered steed, before thumping back to the carpet.
"Wait a second," he glares at my grandfather suspiciously. "Who in the hell would want him?"
"Philip!"
Because for the past 26 years, my father has toiled in the little shadow of Nort Wasser's puny son. So famously incompetent was Melvie Wasser—his father had to build the library at the University of Illinois to get him a diploma. And what else hasn't he gotten? What else hasn't landed in Melvie's lap without him lifting so much as a single scrawny pinkie? The presidency of Wasser Container with subsidiaries in 12 states, a house on the lake in Wilmette surrounded by gentiles, and of course, worst of everything, North Shore perfection incarnate, Jackie Grubner's sister, Rona.
My grandfather, on the other hand, has worshipped Nort Wasser and his money since the long nights of Pharaoh. His bulbous cantaloupe head swells. Though it shouldn't after all these years, my father's nerve still shocks him. A dear friend of the family in gravest trouble.
"They can have him as far as I'm concerned. And I hope you weren't going to hit me up for a dollar because if you were it's a laugh. By the way who nabbed him? Now there's an organization I'd invest some capital in … 
"A MAN'S BEEN KIDNAPPED! MAYBE HE'S EVEN DEAD! KILLED! AND YOU, YOU—" The room goes silent as forks clatter to plates and men turn to watch. My grandfather can't be the only one at the Standard Club who knows. By 11 o'clock that morning, Nort Wasser had phoned at least 50 friends in an effort to raise the cash. But he'd also begged each of them to keep the thing secret because, Nort said, who knows what these lunatics are capable of? And you know my Melvie's no King Kong. So my grandfather is doubly mortified because he's just betrayed Nort Wasser. And even worse, here at the club. Judge Abe Belinsky is two tables away. And isn't that Leo Pickard from the Harris Bank at the corner table beneath the china cabinet? FOR CHRIST'S SAKE I'M EVEN MORE RUINED THAN I ALREADY AM. But this—this—is this a son?
My father looks past my grandfather and stares out the window at South Wacker Drive, at one block of this city he will soon conquer. He sniffs his martini before gulping it down in a single swoop. The old tycoon's bite no longer breaks the skin, and he wants to taunt the old man as he drowns. Because he knows that before long even the dues of this, his beloved club, will be more than my grandfather can afford and the same man who used to bellow about him being an amounter of nothing, a long list of zeros, will come to him for loans, come to him to get him out of hock. And in fact this is what happens. My father succeeded beyond even his wildest visions and my grandfather went broke with such a remarkable crash it made the Wall Street Journal. By the early '80s, after several more failures, my grandfather will be employed as a clerk in my father's office, running errands, filing documents with the court of appeals around the corner. And my father will tell anyone who will listen that he had mercy on the old tiger and saved him the embarrassment of my grandmother having to get a job working the cash register at Zayre's at the Deerbrook Mall.
But right now it's 1973 and Melvie Wasser's still kidnapped. On paper my grandfather's still a bigwig. He'll throw his weight around to the last. And my father is still happily battling Goliath. He nudges his plate away and pretends to yawn. So many years of Melvie Wasser victories. He'd had to go to the wedding and kiss scrumptious Rona Grubner on both cheeks. Congratulate the blissful couple. And now it's like it all never happened. He muses out loud, "Maybe they'll tie a brick—" but there's no time left to say around his neck and dump him in the Calumet River because time congeals in that dining room with the tall tall windows, the red and white striped mints in a bowl by the elevator, and Paulo, the weary head-waiter in the green coat with the black and gold striped sleeves who smiled with his teeth once a year on Thanksgiving. My grandfather lunges across the table for my father's throat, elbows in a puddle of Worcestershire sauce, tablecloth scrunching, glasses crashing.
Melvie Wasser escaped that afternoon. From the basement of a house on Cicero Avenue, out by Midway Airport. People said he had what was for him typical luck, to get nabbed by a couple of novice meatballs dumber than he was. They stripped him down to his boxer shorts and locked him in a bathroom with a window. Then the goofs went out for a few beers to celebrate how easy it was. So many years of night shifts, morning shifts, afternoon shifts, and all you had to do was pluck a millionaire's son out of his driveway. Five hundred thousand in cash! The next round's on us! But what's haunted my father all these years, more than the image of Melvie Wasser scurrying down the block in his underwear, and even more than the headlines that still bounce around his head, Young Wasser Escapes Kidnappers Nabbed in Tavern, is this: in the no-time of my grandfather rising, his massive head on fire, my father doesn't laugh at him. He doesn't laugh at him at all. He's terrified. No different from the time he was 12 and spilled oil paint on the Oriental rug my grandfather brought back from the war and got chased around the house by a father shouting bloody murder. The sounds of panic and love and How could you do this over a carpet? colliding in the mouth of a fleeing boy. My father, in the Standard Club dining room, squeals at the surge of those fleshy raging hands.
—Peter Orner was born in Chicago in 1968. His work has appeared in the Atlantic Monthly, the Southern Review and Ploughshares, and has been anthologized in Best American Short Stories 2001 and The Pushcart Prize 2001. His first book, Esther Stories (Houghton Mifflin),won the Rome Prize from the American Academy of Arts and Letters and was a finalist for the PEN/Hemingway Award. He currently lives in Rome.
Originally published in
Featuring interviews with Paul Pfeiffer, Pat Steir, Tom Sachs, Marie Ponsot, Steven Millhauser, Meshell Ndegeocelo, David Greenspan, and Neil Labute.