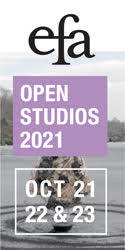 1.
In a sallow square, five by five faces project a mood
   toward a sharp-nosed dog with felt ears.
 
We're a mess of lapel, wallpaper, denim,
   and I'm in a dress of apples.
 
That boy above me in the checkered jacket,
   he'll grow up to kiss me on a porch
 
then pollute me in a pool house—a tacky
   set piece, as these things go. I counted the
   turquoise
 
tile edging the water, and when I lost tally
 
I began again, my face pressed cruelly
   into wicker, my eyes peering through
 
the breaks in its twist.
 
And then a gift, when I still believed in all that.
 
   It rained in August, droplets
         snapping from the overlay
 
like blown glass breaking blue, magnificent.
2.
There was sand in my hourglass and gold on the beach
     blown through the spray,
 
through the shiny suit among a grove
     of options.
 
Sometimes a hand would unfold on nuggets of foil
          from a box of cigars.
 
This when I was very small
     and through to another state's recreational
     triumph
 
where I dug greedily for prizes. It's not visible
     for the grainy murk clung to the lens, for the hair
 
whipping my face, but I was smiling.
 
I was dozens of girls back then, and some of them
     happy. Miles after, there is the Rogue River
 
recklessly collecting tributaries, the seagulls
     splitting their time between residences.
 
The water there is furious enough for daredevils,
     but I had no use for it.
3.
Suddenly I liked avocados, California's own plan
     to fatten me up, to ripen itself
 
     under my grip before rotting the fruit
          as a metaphor for time.
 
I was rotations away from an ability to fathom.
 
That was the year my instamatic broke,
     the end to fuzzy four-sides of goings-on,
 
of me topless in so many stairwells I'd bore
          even my biographer, wheezing at the top
          step.
 
Months left me where I couldn't laugh.
 
I knew a kid with a balcony edging his bedroom
 
overlooking the busiest intersection
     I'd spent instances overlooking. He had to jump
 
and I took home that obstinate plant
     urged from a wide-mouthed jar.
4.
Around an L-shaped table she couldn't suppose
     that I'm an L, formal in a month
 
of pedestrian secrets, dumb to the pretty teeth
     whittling themselves to fangs.
 
She anchored the pileup of people I wore out,
     persuading from one trouble to
 
the next
 
to demonstrate a kind of shade, even as nineteen
     eighty-nine was my warmest year on record.
 
Like a rat sated on slop, my place on the food chain
     had yet to be
 
decided.
 
And in all the goodbyes, I only caught her
     sideways, where she fancied me
 
well enough to tell me what I'd become. Too remote,
     that kind of chaos, when I'd already
 
given up.
5.
Someone lost an elbow out the window of a bus,
     clipped by a six-ton truck.
 
How does the body reset itself
     when the time for downy regeneration has long
     since
 
sunk into relentless decay?
 
It doesn't, of course, but I think the lesson
     is to keep trying, and to keep
 
your limbs to yourself.
 
Days later, a man with nine fingers
     charmed me over a fence to listen
 
to the loons exulting a lake in the winter range
     because there is no winter here.
 
I shot a self portrait and it caught my white belly
     and behind it
 
the red light of leaving.
 
Now we must also leave me, tramping
     in a modern radiation, blooming home.
6.
I took anyone who'd come with me to pose
     at the orange-lit rows
 
of dire wolf heads, maybe hundreds of them
     gone skeletal
 
as even the ruthless will.
     The flash never got it,
 
turned the background yellow
     as if in a bright kitchen
 
a pack sat down to a meal
     and stayed on for centuries.
 
We've all had that happen.
 
The redundancy of death
     left me rapt against the scratch
 
of the back wall. I thought a lot about tar
     not realizing the pits I stuck in
 
were a mire of effervescent
     obsession. I wrongly predicted
 
what feasted on me would be less easily
     pleased, less patient as I sank.
7.
Should I have been terrified
     when flat surfaces
 
became uphill, reddening
     my cheeks? They called it
 
infection but I knew it was
     allergy, a reaction to
 
all the gravel and under-
     brush and moss. I was
 
desperate for pavement,
     something solid to crack
 
me open, something porous
     to absorb the stain.
 
I would have been any person
     who would house me.
 
In one image I'm in brown
     hiking boots, fumbling
 
with matches in the thicket.
     Afterwards, I bought shoes
 
nothing could accommodate,
     patent lime green with
 
extra-large buckles and a trick
     to the heel. These I
 
photographed from above,
     with the toes pointed
 
westward, because I thought
     I would never escape.
Lynn Melnick's poetry has appeared in many journals, including A Public Space, Boston Review, the Brooklyn Rail, the Awl, Guernica, the Paris Review, and elsewhere. Her first book of poetry, If I Should Say I Have Hope, is forthcoming from YesYes Books in late 2012.
Originally published in
Featuring interviews with Danny Lyon, Tom Murphy, Cass McCombs and Ariel Pink, Brian Evenson, John Newman and B. Wurtz, Ralph Lemon, Eija-Liisa Ahtila, and Wayne Koestenbaum.