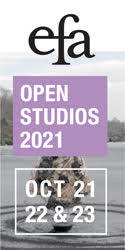 The Murder of Abraham Lincoln
They let off a shot over there in the west
And all Europe jumped up in shock. 
What a switch for the stuffy and overdressed
To become such a lively flock!
Dear old Europe, so well-stocked with order and right,
With law and justice and jail,
With a sneer for each stain on your scutcheon bright,
With virtuous wrath for the slightest slight—
You certainly did turn pale!
Eagles and unicorns thronged on the seals
Of your mourning, with other beasts;
The mail boats delivered the cables in reels;
Dispatches swarmed to the feasts.
The cotton magnates, that glorious band
From the land of lies, came ahead; 
They all stood with the palm branch of peace in their hand,
While that one revolver shot rang unplanned,
And the one lone man fell dead.
 
Oh, sages of Europe, was that your fear?
Why, bless your innocent souls!
That sort of thing never happened here—
No Russians oppress the Poles!
"The raven is not by the crow attacked"—
Would the English bombard the Danes?
No besieging of Dybbøl, no low Prussian act,
No tomb at Flensburg, was ever a fact,
And at Sonderborg quiet reigns!1
 
The rose, so red that it frightens you
As it crimsons America's coast,
Is an offshoot of one that Europe grew
And let the New World play host.
You planted the cutting and watched it bear fruit
In the fertile soil of the west.
Your own eminent hands affixed to his suit
The martyr's ribbon, that blood-red root
On Abraham Lincoln's breast.
 
With forgotten promises, phrases bland,
And torn-up treaties to wield,
Last year's vows ground down into this year's sand,
You fertilized history's field.
And you still stood calmly, expecting to reap
A rich harvest from your words.
Now see how your seed grows, a glittering heap!
You scatter, amazed, like a flock of sheep—
Instead of grain, you grew swords!
 
Where justice rests on the point of a knife
And law on a gallows-walk,
Dawn's triumph is surer, and nearer to life
Than here, where they kill with talk.
A will awakens, the case to try,
And for lies it's a crushing cure
But first the worm must suck the skull dry
And the time itself into knots must tie
As its own caricature.

A demon rules with eternal power
But he still must be defied!
The gilded grandeur was dust in an hour
And rubble was Nero's pride.
But first Rome's crime had to grow and extend
Through the earth, from pole to pole.
To fall, the tyrant had to transcend,
And Caesars their golden portraits to lend
As gods to the Capitol.
 
Then it all came down, every dome and bust,
Circus, temple, columns in rows,
Palaces, arches, all trampled to dust
By the hard-hooved buffaloes.
Then they built again, on all the old land,
And the air was pure for a while.
Now they tell us a new era is at hand,
While the plague from the marshy swamp is fanned;
As it hovers, it seems to smile.
 
But if through the swamp of decay we must go,
I refuse to groan and whine
Over every poisonous flower to grow
So thick on the tree of time.
Let the worm dig in. Roof and wall will burst
Soon enough when the skull's sucked dry.
Let the system twist up and do its worst;
The case will be tried, the revenge rehearsed,
And this epoch of lies will die!  
The Stormy Petrel
The petrel nests at land's end—I know
For an old sea captain once told me so.
 
He washes his wings at the sea's scummy brink;
He treads the waves; he doesn't sink.
 
He goes out with the low tide, and in with the high;
In calms he is silent; in storms he will cry.
 
His movement's a mixture of flying and swimming;
Between heaven and pit in a dream he goes skimming.
 
Too heavy to soar, and too flimsy to float,
A poet-bird—poet-bird—yes, that's the note!
 
And what's worst of all is—in learned men's eyes,
The whole tale's a pack of old sea captain's lies.
Bird And Birdcatcher
A playful boy, with twigs I tried
To weave a snare to catch a bird.
Before I barely said a word
A fluttering bird was caught inside.
 
I took the snare with gruesome glee
And brought it back to my own room
To scare my catch unmercifully
With threatening moves and looks of doom.
 
I had my fun while I was able,
And then, to make it crueler still
I placed the snare upon a table—
Untied it near the windowsill.
 
Oh, what a battering of wings!
It sees its freedom offered plain—
Toward the light it wildly swings
And crashes—into the windowpane!
 
Bird in your snare, revenge is sweet!
The boy himself has now been caught
In a trap where he can but entreat
And flutter madly, all for naught.
 
And he too sees a staring eye
Outside the bars to torment him
With glances that can terrify
His soul, and shake his every limb.
 
And when he thinks he sees a path,
Upon the road to freedom springs
And bang, he drags his broken wings
Back from the closed door's aftermath.  
Afraid Of The Light
When I was just a schoolboy
I showed no signs of fear—
Until, behind the mountain peaks,
The sun would disappear.
 
But when night's shadows lay across
Both rocky ridge and marsh
In sleep tormented I would toss
Besieged by visions harsh.
 
Ghosts from sagas and old tales
Thronged in my endless dreams.
My courage fled before their wails—
Until the morning's beams.
 
Now, amid the passing years,
My mind has changed its ways,
And now my courage disappears
With sunlight's earliest rays.
 
Now it is the trolls of day
And living's daily test
That spread upon its chilly way
The terror in my breast.
 
And now I hide consolingly
In black night's terror-veils
While eagle-like, my bravery
Rises to march its trails.
 
I brave both fire and raging sea,
Like a hawk I sail the sky,
No fear, no tremor, shadows me—
Till the morning sun is high.
 
By day I search and never cease,
Nightly I strike my spark;—
If I ever create a masterpiece
It shall be wrought of dark.  
A Swan
You were my white swan,
So silent, so still,
Not revealing your voice
In warble or trill.
 
Through life as if sleeping
You glided along,
Protected from all fears
By some unheard song.
 
But till your last moment
Your feathers and eyes
Were secretly lying—
Oh yes, they were lies!
 
Your music completed
The road you were on.
In dying, you sang—
For you were a swan.  
A Verse
To live is—with all your wit
And your heart, to fight the troll.
To be a poet—is to sit
In judgment on your soul.  
Burned Ships
He left the north
And hoisted his sails
Toward brighter gods
On more playful trails.
 
The lights of the snowland
Were doused in the sea;
The fauns of the sunstrand
Answered his plea.
 
He burned his ships—
The smoke needled blue
Like a bridge to the north
Of a drifting hue.
 
From the shrubs of the sunstrand
A rider goes right
To the huts of the snowland
Every night.
Translations by Michael Feingold. Michael Feingold is lead drama critic for the Village Voice. His many translations include works by Moliere, Diderot, Gerhart Hauptmann, Thomas Berhard, and Bertolt Brecht, as well as two Ibsen plays, When We Dead Awaken and The Pretenders. For Vincent Fitz Gerald & Co. he has previously edited Edith Sitwell's The Death of Venus, and translated 10 Poems by Arthur Rimbaud. His translation of Penderecki's opera The Black Mask will be performed by the Santa Fe Opera this Summer.
Henrik Ibsen's Poems has just been published in a limited edition of 75 copies by Vincent Fife Gerald & Company, 11 East 78th Street, NYC 10021. In a hand-woven silk cover and handmade box, the volume contains five etchings and a lithograph by Neil Oliver. Each copy is numbered and signed by the artist and translator. The poems printed here have been selected from that volume with the kind permission of the translator and the publisher.
1 Dybbøl, Flensburg, and Sonderborg were strategic cities in the bitter struggle between Denmark and Germany over the disputed region of Schlenswig-Holstein, which was still going on when Ibsen wrote this poem. Particularly offensive to Norwegians, at that time allied to Denmark, was England's reversal of attitude. Having initially declared neutrality, the English entered the war on the Prussian side. Their fleet's bombardment of Dybbøl was instrumental in the Prussian troops' capture of the city. Note that in the 1860s, as today. Poland was under Russian military domination.
Originally published in
Richard Prince by Marvin Heiferman, Christian Lacroix, Sandra Bernhard by Gary Indiana, John Patrick Shanley, Gregor von Rezzori, Cristobal Balenciaga, and more.