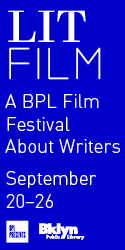 Semiotext(e), 2012
Translated from the Spanish by Michael Parker-Stainaback
The bodies began appearing in 1993: girls and young women, often mutilated and raped, discarded in lots and ravines on the outskirts of Ciudad Juárez. The numbers varied: 370 dead, or maybe 450, or 1,052. Theories abounded: it was all the work of one serial killer, or a Satanist cult, a street gang, organ harvesters. In 2006, Mexico City–based reporter, critic, and novelist Sergio González Rodríguez published what remains the best journalistic account of the Juárez femicides, Huesos en el desierto (Bones in the desert). The serial-killer hypothesis was comforting by comparison. In González's chilling narrative—which would become the basis for the fictionalized Juárez of Roberto Bolaño's 2666—the region's political and financial elites were thoroughly implicated in the murders.
That book now reads as a grim preview of the web of violence and complicity that has entangled much of the country. Since the beginning of President Felipe Calderón's drug war in 2006, at least 50,000 Mexicans have been killed—20 percent of them in Ciudad Juárez. The Femicide Machine, González's first text to jump the language divide, is an excellent corrective to the cops-versus-narcos fantasy that dominates the US media discourse. González describes beleaguered Juárez as the "ultra-capitalist city" in which the abstract violence of global finance is made horrifically material. The drug trade is just another symptom of the massive dislocations inflicted on Mexico by a decade of neoliberal reforms that forced millions to leave the countryside in search of work in the North. Foreign-owned assembly plants clustered along the border, bringing with them a sinister corporate architecture of surveillance, separation, and control. In Juárez more than elsewhere, González writes, a singular "synergy between people and machines" has been achieved, with predictably catastrophic results. Calderón's war is less about drugs than the "paramilitarization" of Mexican society, enthusiastically enabled by a US government bent on "domination without direct military occupation."
One might quibble that González's analysis is sufficiently devastating that it makes his prescriptions—institutional reform, reestablishment of the "rule of law"—seem feeble. The Femicide Machine, though, begins the painful, necessary work of calling the beast by its name.
The book's most haunting moments arrive in the epilogue—or in what's missing from it: a series of captions for nonexistent photographs documenting the murder of 17-year-old Lilia Alejandra García Andrade. "Alejandra resists abduction on Rancho Becerra Street, not far from the plant where she worked," González writes, and there she is, haunting the white of the page.
Ben Ehrenreich is the author of two novels, Ether and The Suitors.
Originally published in
Featuring interviews with Danny Lyon, Tom Murphy, Cass McCombs and Ariel Pink, Brian Evenson, John Newman and B. Wurtz, Ralph Lemon, Eija-Liisa Ahtila, and Wayne Koestenbaum.