September 11, 2001 (Please Stop Saying 9/11) by Nick Stillman
Nick Stillman points to Christopher Saucedo's September 11, 2001 (Please Stop Saying 9/11) as an example of artistic retrospective through portraiture and branding.

Discover MFA Programs in Art and Writing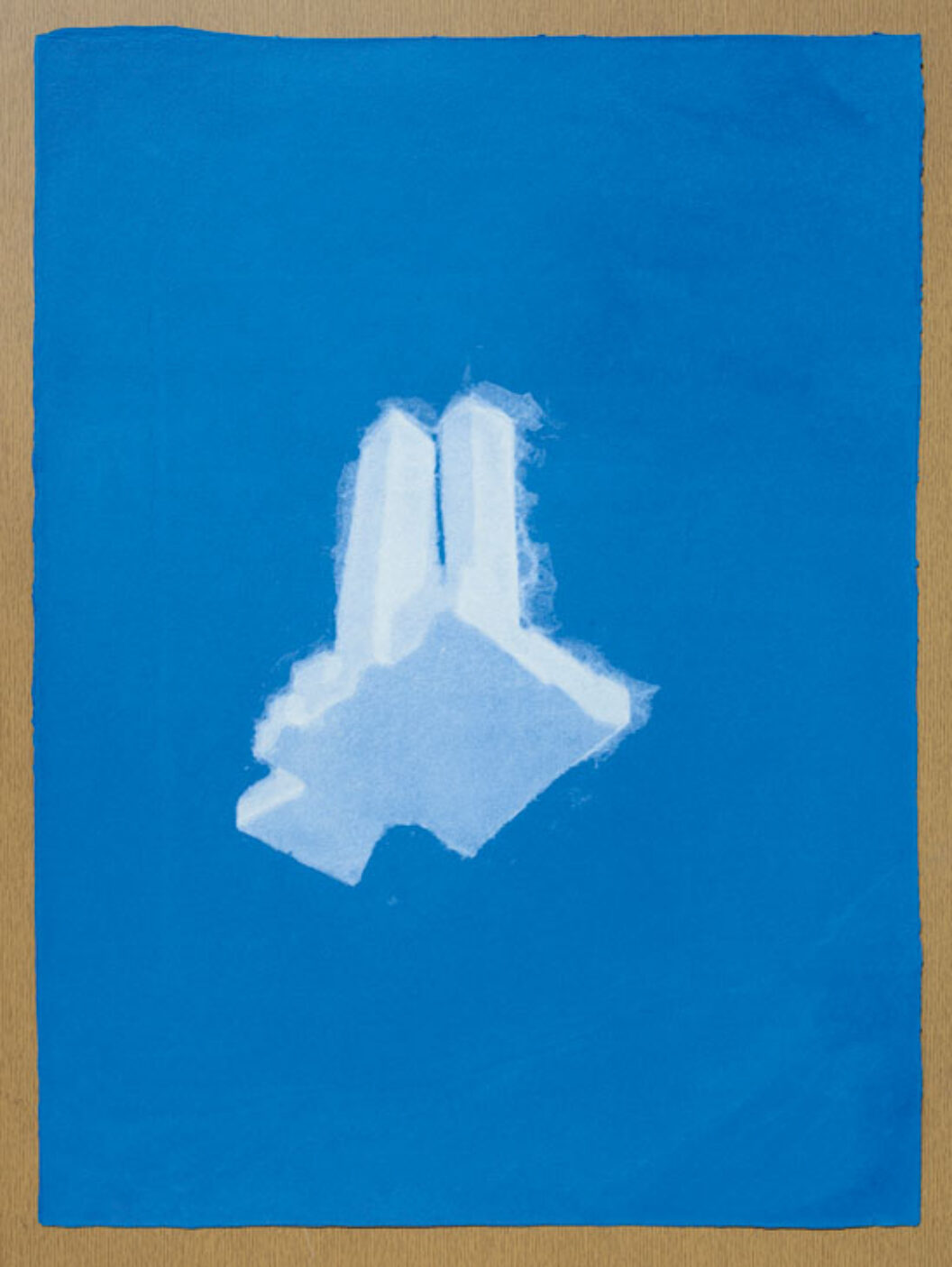 In the September 2011 issue of Artforum, Tim Griffin wrote that anachronism is the ironic, anxious foundation of contemporary art. Indeed, visual art (in fact, many of the arts) lately seems to be constantly glancing backward over a history-burdened shoulder, correcting one artist, expounding upon another, referencing this or that bygone cultural phenomenon.
Christopher Saucedo isn't immune to this, but his impulse is neither nostalgic nor ironic. The work of the New Orleans and New York–based sculptor is inextricably bound to art history—particularly to Constantin Brancusi's elegant handicraft and Felix Gonzalez-Torres' shrewd extensions of Minimalism. Saucedo's sculptural output is often rooted in riddling gamesmanship, for example, abstract forms of an exacting weight and volume corresponding to those clinical facts in specific people: himself, his family.
In his recent exhibition at the Good Children Gallery—(arguably the focal point of New Orleans's burgeoning scene of St. Claude Avenue collectives)—Saucedo changed the nature of his work's relationship to the past and made some of the most affecting work of his substantial career. The exhibition's theme derived from the purest manifestation of chance: it was, in essence, drawn from a hat.
Good Children's process of determining a yearly schedule is a random draw, and Saucedo picked an opening date of September 10, 2011, the eve of the 10-year anniversary of September 11, 2001. Most artists would have avoided the coincidence. But Saucedo's brother Gregory was a New York City firefighter who was last seen on the 43rd floor of the North Tower of the World Trade Center, rushing upward against the terrified downward river of evacuees. As Saucedo writes in the press release for his exhibition September 11, 2001 (Please Stop Saying 9/11), the towers "consumed Gregory." Avoidance wasn't much of an option.
Anomalously, Saucedo didn't show a single sculpture. The exhibition consisted of two bodies of work: prints and photographs. The prints were made by pressing wet, rectangular layers of white linen pulp onto handmade blue paper. The ground reads as sky; the figures are irrevocably the World Trade Center. In each of the 10 prints (one for each year of Gregory's absence), different views of the complex appear to hover weightlessly in the pale air, and anyone who was there that day remembers staring into a hauntingly idyllic field of sky.
In the rear room hung identical photographs of Gregory of which the surface of each was scarred; literally branded. Saucedo has recently been fabricating aluminum brands in the shapes of containers of different amounts of fluid: five-gallon water jugs, two-liter soda bottles, coffee mugs, shot glasses, and so on. Brands are stamps of permanence and identity; Saucedo's brands are another riff on portraiture, in this case envisioned through necessity, habit, boredom, addiction—drinking and pissing, the cycles of fluid consumption.
It's easy to look at Gregory's smiling, irrepressibly handsome face and picture him imbibing the metaphorical fluids that are branded on him like scorched graffiti. Taken as a whole, the exhibition is another Saucedo portrait project: portraiture in life and death. A body is branded by fire and a spirit weightlessly, ecstatically leaves the realms of the corporeal for whatever comes next.
Nick Stillman writes about art and baseball in New Orleans. He teaches art history at the University of New Orleans.
Originally published in
Featuring interviews with Jimmie Durham, John Miller, Suzanne McClelland and Barry Schwabsky, Paul La Farge and Peter Orner, Yang Fudong, and Radiohole.