Discover MFA Programs in Art and Writing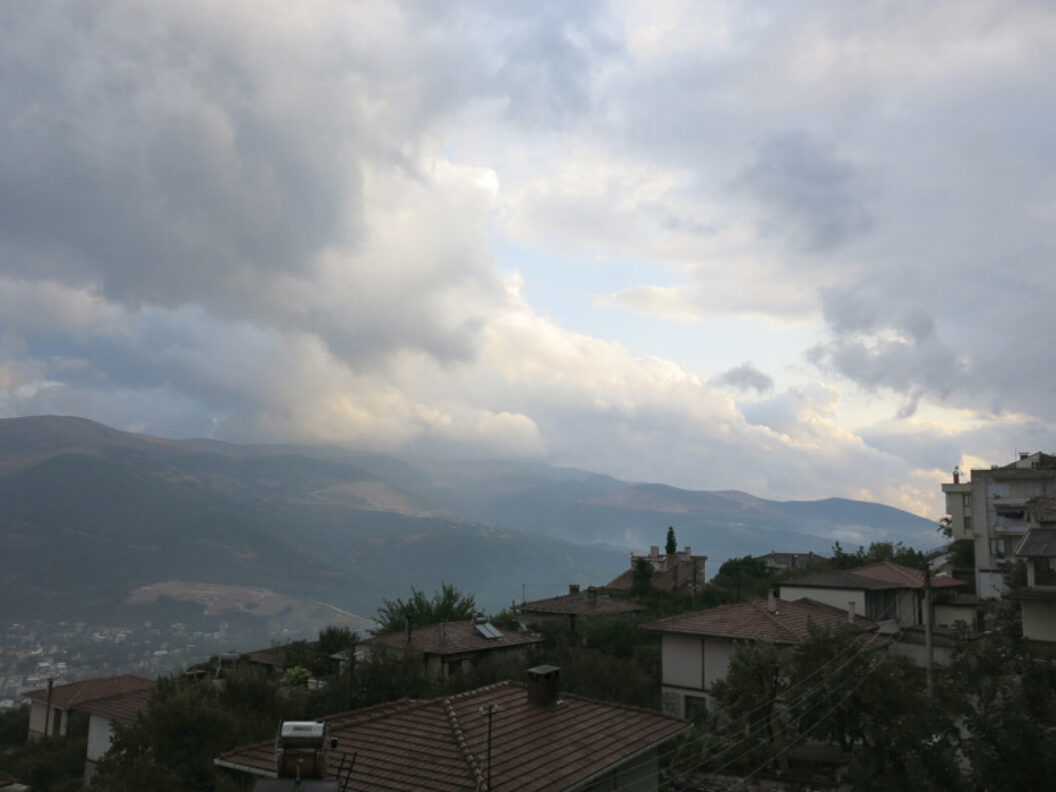 In 2017, I moved for several months to Ayvalik, a seaside town in southern Turkey. My father had spent many summers there in a two-story family house that overlooked the Aegean Sea. It was a place he loved. I couldn't save my father. I decided to save his house instead. With the help of locals, we brought it back to the way it used to be.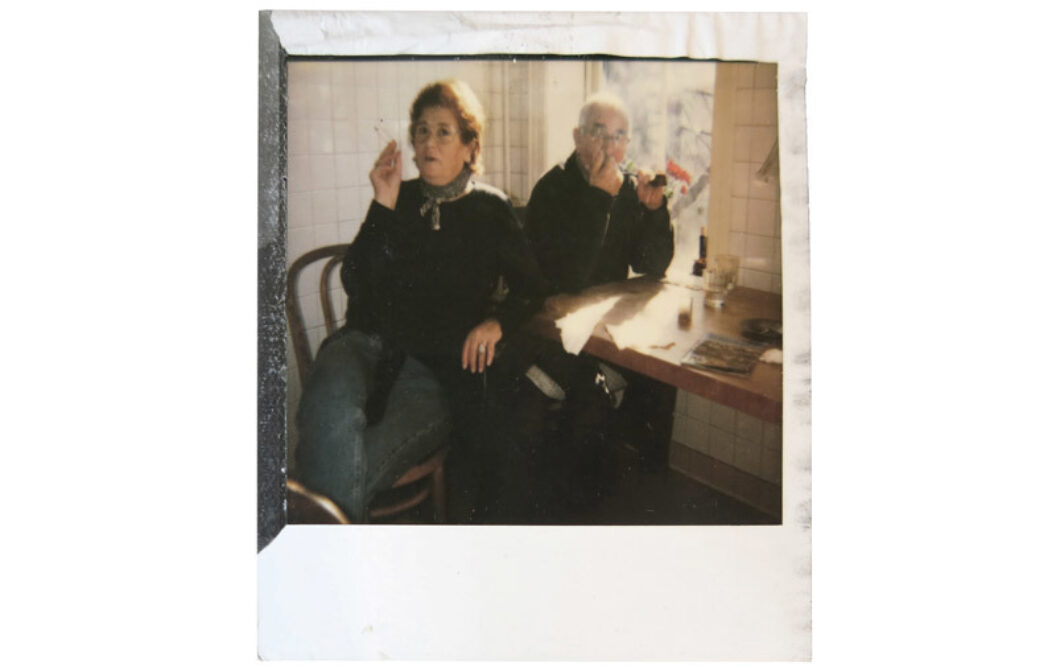 This is the nicest photo I have of my parents, sitting in my kitchen in NYC. It was taken seventeen years ago. I always thought that if my father had moved back to the US when he was ill, maybe he could have healed. He died in Umurbey in 2015.
In Turkish, baba is father and anne is mother. Baba came from Turkey to America, to his brother's town in Connecticut in the fall of 1968 because he could no longer stay in Turkey. He had been sentenced to jail time because of some olives he had exported to Germany. The olives had rotted in a truck and Baba hadn't earned any money, but he couldn't prove that when he returned to Turkey. In America, Baba would often recount how upon entering the US, a man greeted him, "Welcome to America, sir." It was one of his favorite memories.
My mother, brother, sister, and I arrived in the spring of 1970 from Istanbul—on the Orient Express to Germany, on to Luxembourg, and finally via Icelandic Airlines to JFK. I was thirteen years old.
Before we arrived, Baba had started working at an electrical cable factory so he could buy a home. He continued the factory work for more than five years and I remember him coming home after double shifts, with his metal lunch box, in greasy clothes, looking very tired. This was not the man I knew back in Turkey who dressed neatly, owned his business selling appliances and radios, and led tourists coming into town because he spoke the most English of all the locals in Gemlik.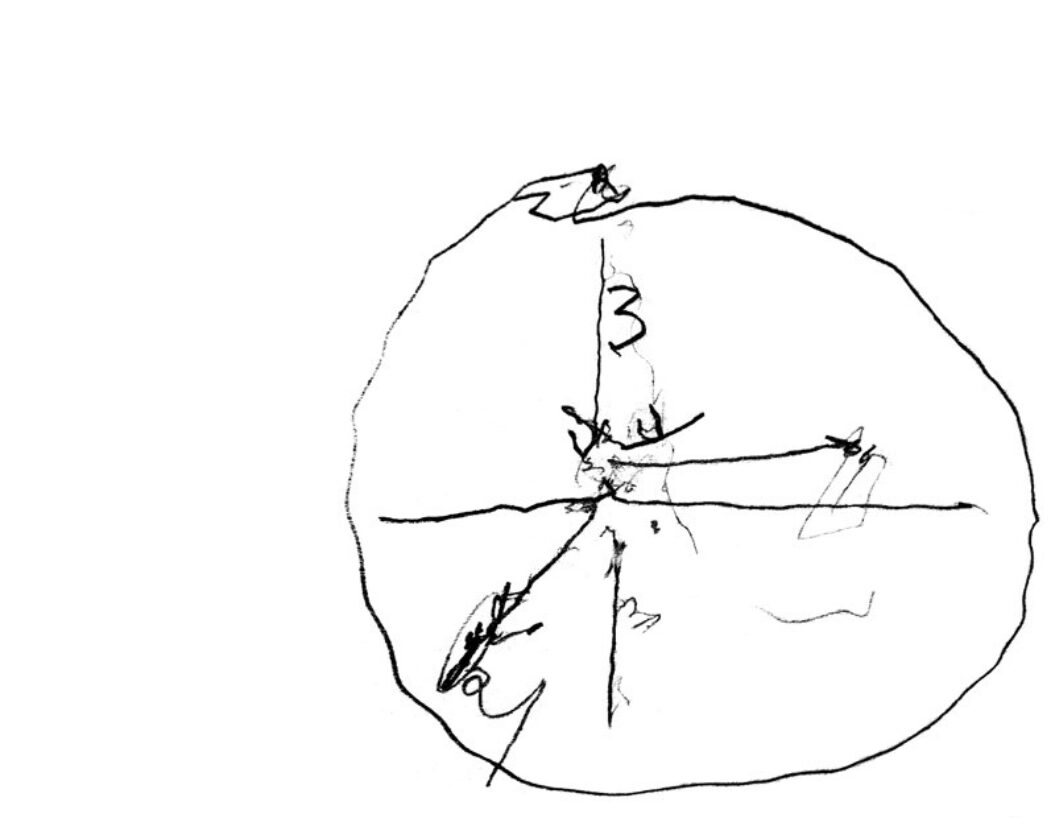 Baba wasn't happy with his new life, but it paid the mortgage on our little red house and took care of us. We weren't adjusting well to the American ways, but we survived. In 1983, Baba legally changed his first name from Selahattin to Sal to make it easier on everyone. With the help of my mother, he took over a men's clothing store, called Church Reed, in Storrs. This was a big step for my parents, and it came with struggles and more bills to pay. Church Reed's customers included students, professors, local farmers, patients from the town's mental institution—Baba loved to dress everyone. He always looked his best with the measuring tape hanging around his neck. He advertised in the local paper: "We do stitches guaranteed for a lifetime. We mend everything except broken hearts, but we try."
He did well for a number of years until his lease doubled in the late '70s. His mother died while visiting us and he took her body back to Turkey to bury her. As soon as he returned, he applied for American citizenship and was almost deported due to suspicions around his past attempts to apply for a green card. Baba had started a new company to accelerate the process of becoming a permanent US resident. He imported wines and meerschaum pipes from Turkey. But only a few pipes sold and the wines had poor corks and went bad. The immigration officials were convinced that Baba's company was fake, but in fact it had just failed. The prosecutor said we should all go back to where we came from. In the end, we got to stay, and Baba and the rest of the family, one by one, became Americans.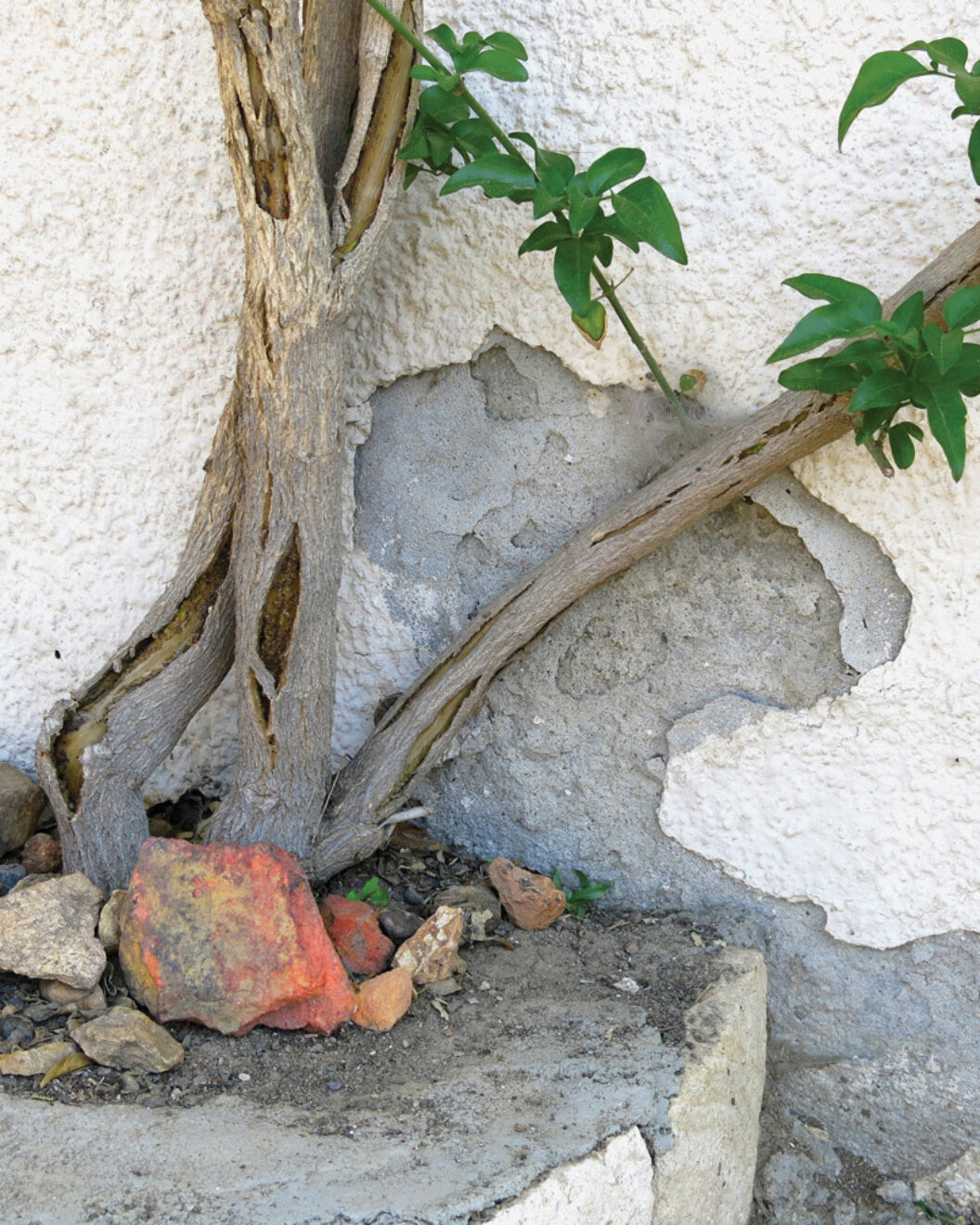 A few years later Baba closed Church Reed and opened Neriman's Tailoring. He named it after my anne, whom he called Neri for short. He trained tailors from Turkey who were working for very low wages in American department stores and sending money back home. Baba was patient, teaching them how to run a business, and they trusted him. 
He was connected to the Turkish community around Hartford. All the Turks would meet during Muslim holidays. I did not like going to these gatherings because they would try to find me a husband.
During these years, Baba made drawings and kept a diary, writing on his small typewriter. In the evenings, after work, he went to the local college and got a bachelor's degree. He took a creative writing course, and when his teacher encouraged him, he started typing out poems and short stories in English. When I turned eighteen he wrote me a poem titled "Vote."
I was rebellious and couldn't wait to get out into the world to be an artist. When I went to Haiti in 1978 to make art (I was crazy about Paul Gauguin's paintings), Baba supported me. 
Thirty years after they had moved to America, Baba and Anne left. They both retired and had social security. After all the struggles, it was time to return to their birthplace. Their children no longer needed them. Back in Turkey, they seemed happy and busy, and I didn't worry about them. I left them alone, calling on Sundays and holidays only.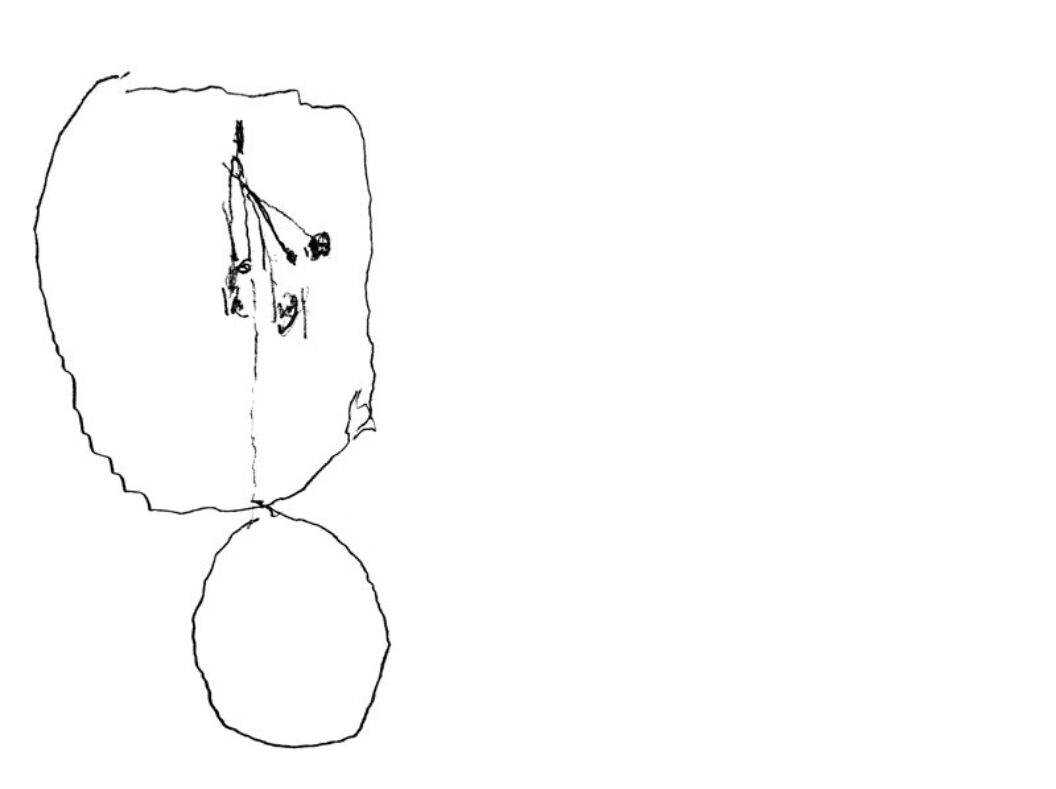 During one of their visits to New York, I notice how Baba's English has dramatically declined. We first believe it's from speaking Turkish most of the time. Baba is diagnosed with diabetes and feels like the doors have closed for him. 
I am reading the words of Prince Honorable Osman Jelalettin in Orhan Pamuk's The Black Book:
It is only when a man has nothing left to tell that he has come close to being completely himself, only when his narrations have come to an end, when he hears inside him a profound silence because reminiscences, books, stories, and memories itself have all shot down, only then can he hear his own true voice which will make him himself, rising, as it does, from the depths of his own soul and the infinite dark labyrinths of his own being.
I wonder if this is the place Baba went.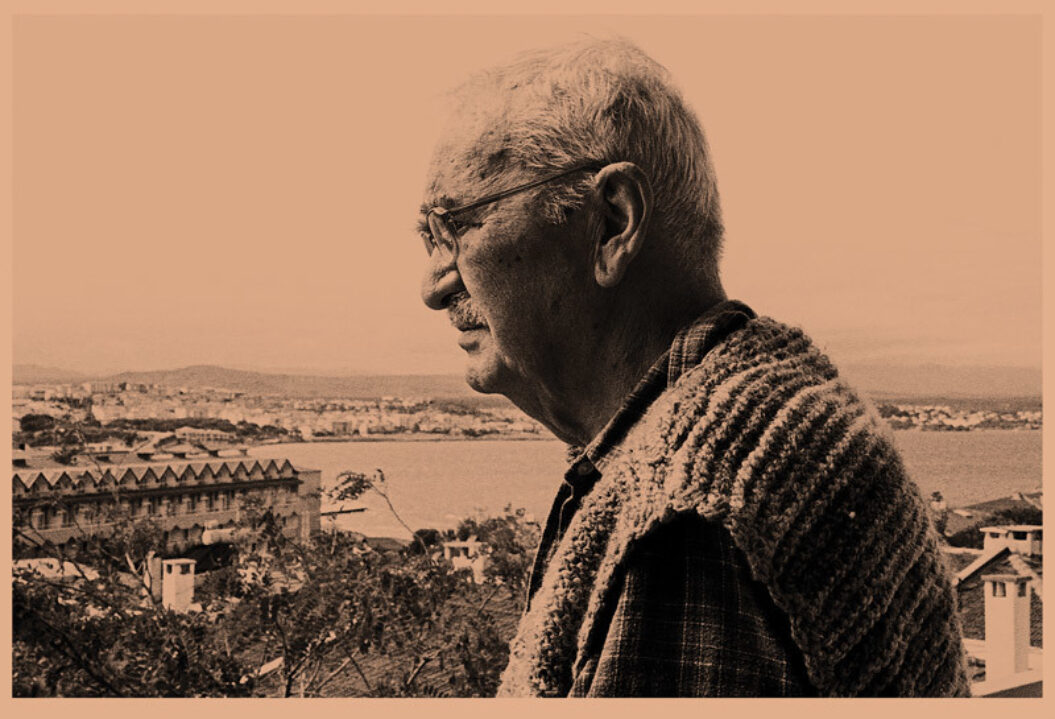 I'm busy with my friend M, packing up his house in Switzerland, and don't see much of Anne and Baba. When I call from Italy, Baba screams at me as if I am to blame for the difficulties he is having. There is a sense of urgency and frustration. He later tells me this was the moment when he lost his memory, when the lights went out, leaving one half of his brain in darkness. 
With each visit, I see Baba becoming more and more bored and tired of life. Baba falls on the street and is diagnosed with Alzheimer's. He's given more pills. My sister takes him to Dubai. Baba says, "Let me go to my village to die."
I arrive in Turkey via Italy to find Baba not well. He's stiff like a board and his face has no expression. I don't know what to do—take him to the best hospital in Istanbul, back to Dubai, to the US, to Italy?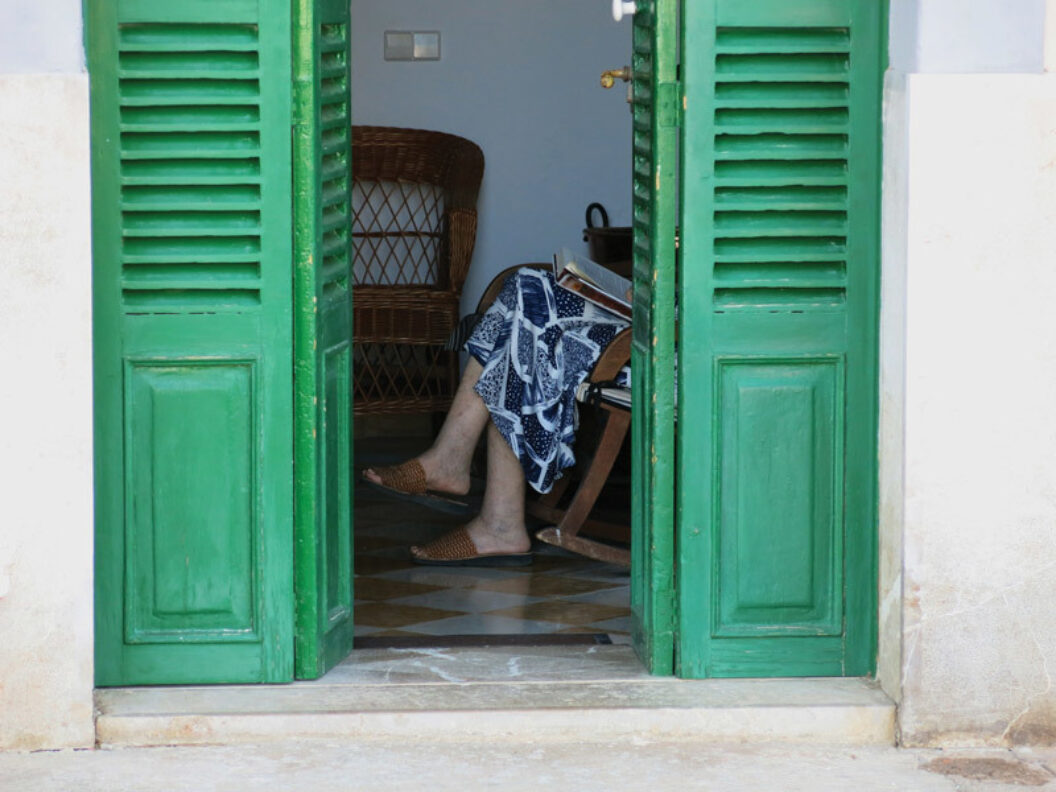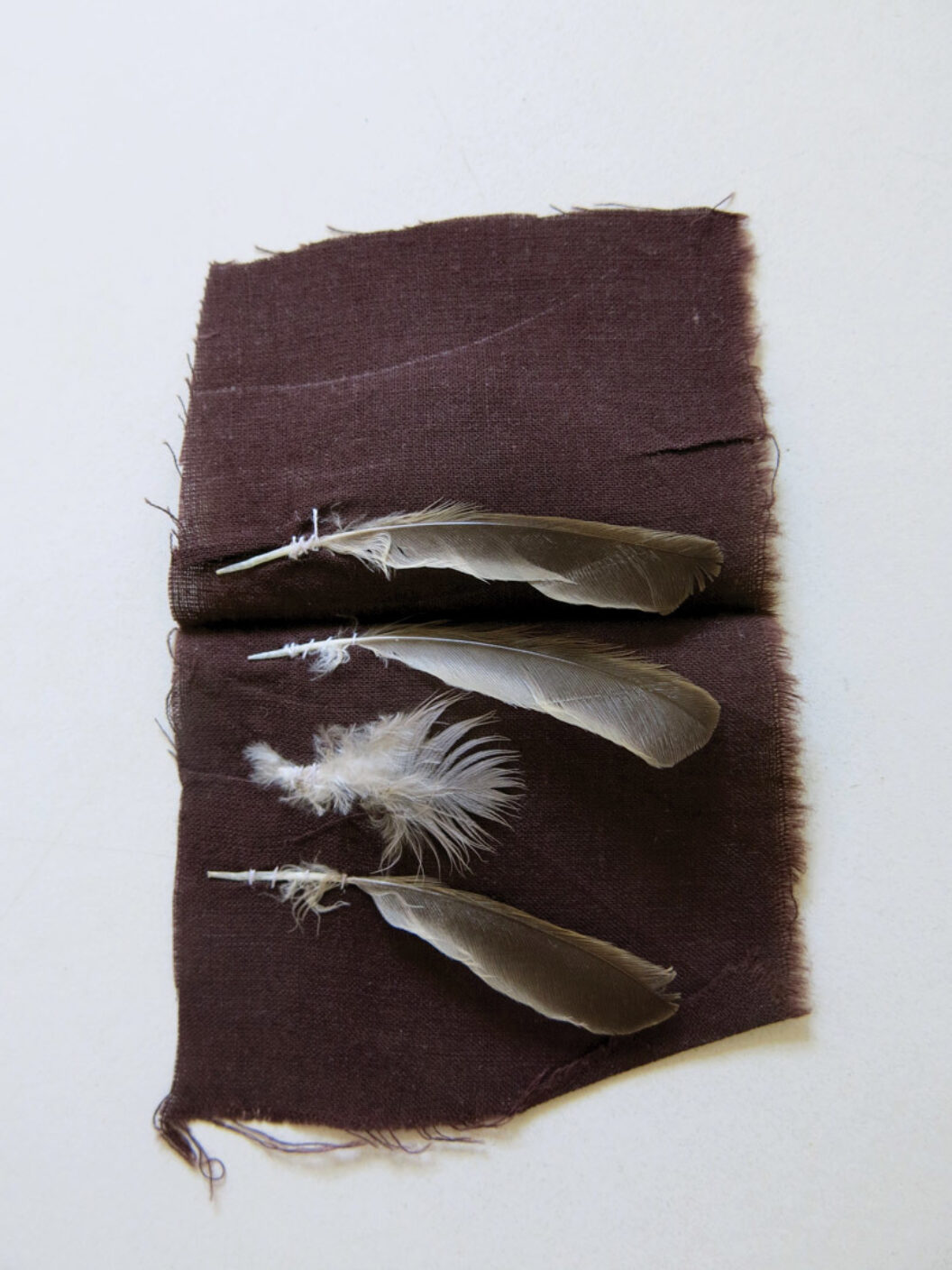 On a Wednesday, when Baba wakes up from his sleep shortly after midnight, he doesn't recognize his wife. He thinks she's a burglar and gets the rifle that belonged to my farmer grandfather, who used it to kill birds. Anne runs to my room for help. The rifle is not loaded, but it takes a long time before we convince Baba that there is no burglary. Eventually, he calms down and goes to sleep. I will never forget him standing in the long hallway under the bright white light, like an American cowboy, his legs spread apart, a bandana around his neck. 
The next day Baba tells us he was in a play and had won the game the night before. A neurologist says it's ofke (anger) due to dementia. Baba says, "I will live four more years." 
He listens to classical music from my computer while he counts the number of ships in the distant harbor. "This is the name of the game," he says.  "Just sit and think. It does not produce anything." When I suggest going to Istanbul to hear live jazz, he says tas yerinde agardir (a stone is heavier in its place).
I ask Baba to draw a watch or a clock, knowing this is a way to detect dementia. When I ask again a few days later, he tells me to "go ask another friend." There are days Baba believes I'm a man because of the hat I wear.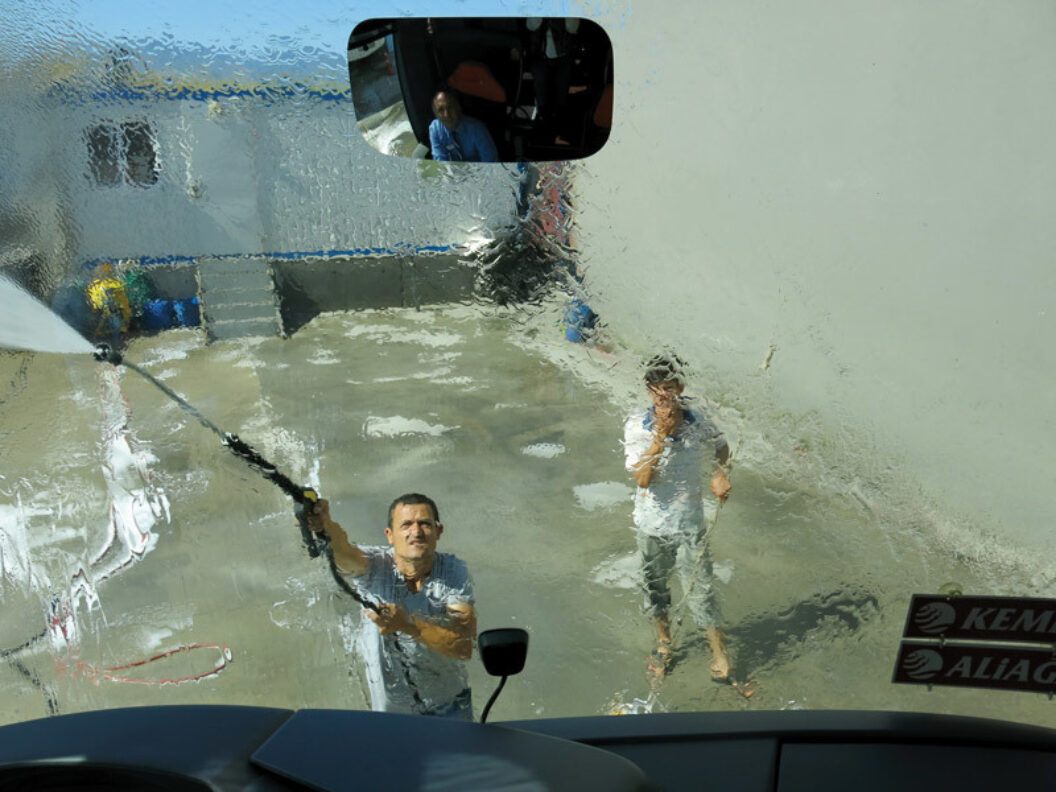 Back in New York, it's a hot summer. My friend M is with me. He leaves for South America, returns, then leaves for Greece. In July, he goes out to sea in his small sailboat from his beach house in Rhodos for a short ride and doesn't return. Four days later he's found by a fisherman. He has hyperthermia and his platelets are low. They bring him to a hospital in Italy. 
I go to Turkey first and find Baba walking about the house in his pajamas all day. In the village, I find a plastic container with kittens, all in a panic, frantically screaming. I bring the box home and bottle feed the kittens milk and water until they are able to eat on their own. The smallest one I can't keep alive. I bury him under a tree. 
I go to Italy to see M in the hospital. He doesn't know I'm there. He has a large hole in his back and side from lying unconscious on the bottom of his boat. The bacteria in the water ate away at his skin and into his bone. I stay for three weeks, each time I try to see him he rejects me. From out in the hallway I hear him yelling in Italian. Some days I volunteer at the local garden in Bergamo. When I get back to Anne and Baba's in Turkey, I find all the cats gone except one.
Baba sits with his worry beads to keep his hands busy and his mind relaxed. He can't read much anymore. I had given Baba a book by Edwidge Danticat. When I ask him to name the cat, he looks down at the book and says "Danticat."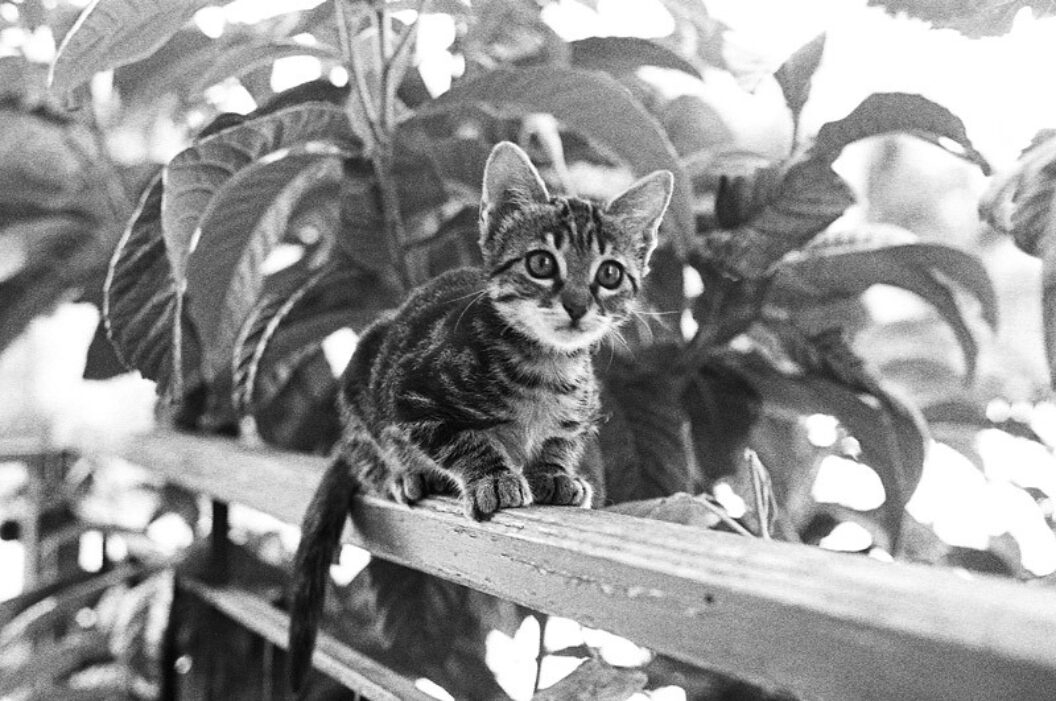 In heavy rain, I board a bus south on my way to Rhodos. Baba stands by the door as Danticat tries to get out. With his foot, he gently turns the cat inside and shuts the door. There is no word in Turkish or English that describes the feelings I have for him. Staying there is impossible. 
Returning to New York is harder than ever and I am broke. I need to be in my studio and make art, it is the only way I can get better. Baba is on my mind, constantly. I look for work in the usual places but find nothing. One snowy day from my window I see an old person crossing the street with difficulty. I call the Department of the Aging. Soon I'm on track to becoming a home health aide. It's a hard job that no one wants to do for ten dollars an hour. The classes last for about three weeks. The teacher tries to fail me, but I pass and start working right away. Some patients are very poor, others are rich, some mean and manipulative, others nice and intelligent. Some have lost their minds. Some are obsessed with food, others with dust. The way they live suits their personality. After two months, I take a break.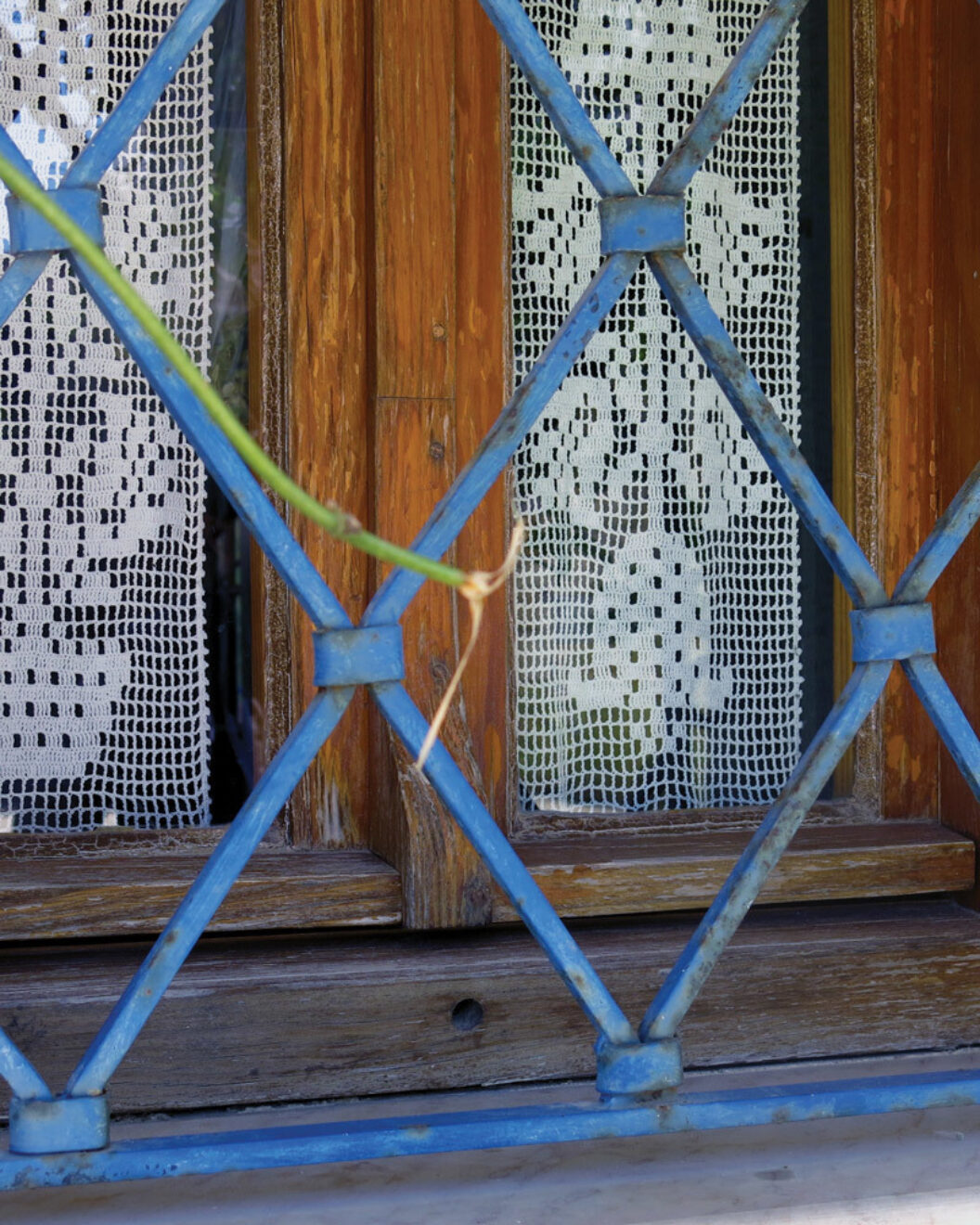 I have a solo exhibition after more than ten years and wish Baba could be here for the opening. I install the show wearing my blue home health aide uniform. With the sale of some drawings, I buy my first digital camera and leave for Italy. 
When I arrive in Turkey, I learn that Baba had another spell of hallucination and pushed Anne into the bathtub. I go to Rhodos to celebrate my friend M's seventieth birthday. 
Back in the US, at an artist residency upstate, I'm sad and tired. I don't make any art. Returning to the city, my day job sewing curtains is on and off. I resign as a home health aide because I lack the courage to see a client in a location no nurse had gone to before. To this day I feel bad having walked out on this person in need. 
M slips and falls in his bathroom in Italy, braking his femur. As soon as I get the news I drop everything and go visit him while he recovers in the hospital. While I'm there, my sister calls from Dubai saying Baba is not well. I rush to be with him, arriving in Umurbey before my siblings. When Baba sees me, he opens his eyes and says hayati yasa (live life), then goes back to sleep.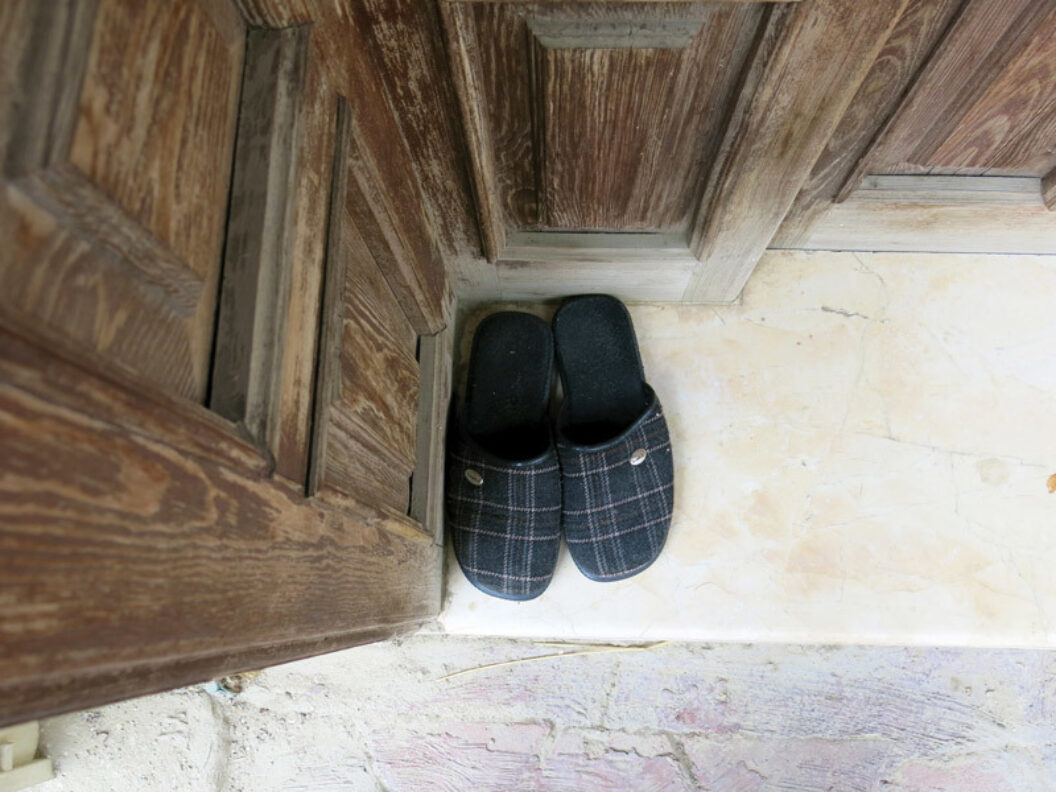 A war starts between the members of my family, but in Baba's room things are quiet. He just sleeps and sleeps. He has a new caretaker. She can't read or write but makes Baba laugh. She sings and belly-dances for him. When she is off work Baba doesn't eat. I go back to care for M in the hospital in Italy, then return to Turkey. 

When Baba is awake, I show him films on my laptop. He loves Fiddler on the Roof. I play him Maria Callas and West Side Story. He's emotional about the music but cannot speak. 
Early one morning, while he's sleeping, I change Baba's position and he opens his eyes. He drinks water and linden tea with great appetite. I find out later that dying people have an urge to eat. I hadn't prepared any food for him. In my arms, he takes his last breath. I say, Baba, Baba. 
His eyes remain wide open. His body emits a ticking sound that becomes slower and slower, like a machine shutting down. His skin changes color from pink to dark blue as the blood recedes. I take Baba's white cotton socks from his feet and place them in my pocket. 
It is said that old people die in the wee hours of the morning. Baba did, on a Sunday, at age eighty-six, close to the town where he was born. 
There are very few ships in the harbor. I go out to the balcony as the day breaks. The sky seems to have come down, close to the earth. 
Arrangements are made for the burial. In Turkey, everyone, rich or poor, gets buried the same way. You do not tip the driver or the hoca who washes the body. In front of the house, there is prayer, then more prayer at the mosque. The men carry Baba's body on their shoulders. I walk with them as village people join along the way. Women watch from behind their curtains and whisper Baba's name or a prayer. I'm in the back of the procession. 
It is unspeakably sad to see someone you love being lowered into the ground. Baba is on his side, wrapped in a white cloth flanked by two wooden boards which were recycled from crates. At the cemetery, everyone is offered lahmacun (Turkish pizza with ground beef) and ayran (a yogurt drink). Money is given to the children who brought strips of long leaves to plant on the grave. 
When everyone leaves, I stay, frozen in my spot as rain comes down like mist. I'm confused. I'm lost. 
Back home, there's more prayer, lots of people, lots of food. The next morning, I hear Baba's voice loud and clear. He's calling my name. As is the tradition, we place Baba's slippers in front of the door so that people arriving for prayer know it's the right house. Anyone can take the slippers. After a week of collecting dust outside, someone takes them. I turn in Baba's passport at the American consulate in Istanbul. It has been twelve days since my Baba died in Umurbey koyu, Gemlik, Turkey, on the Marmara Sea.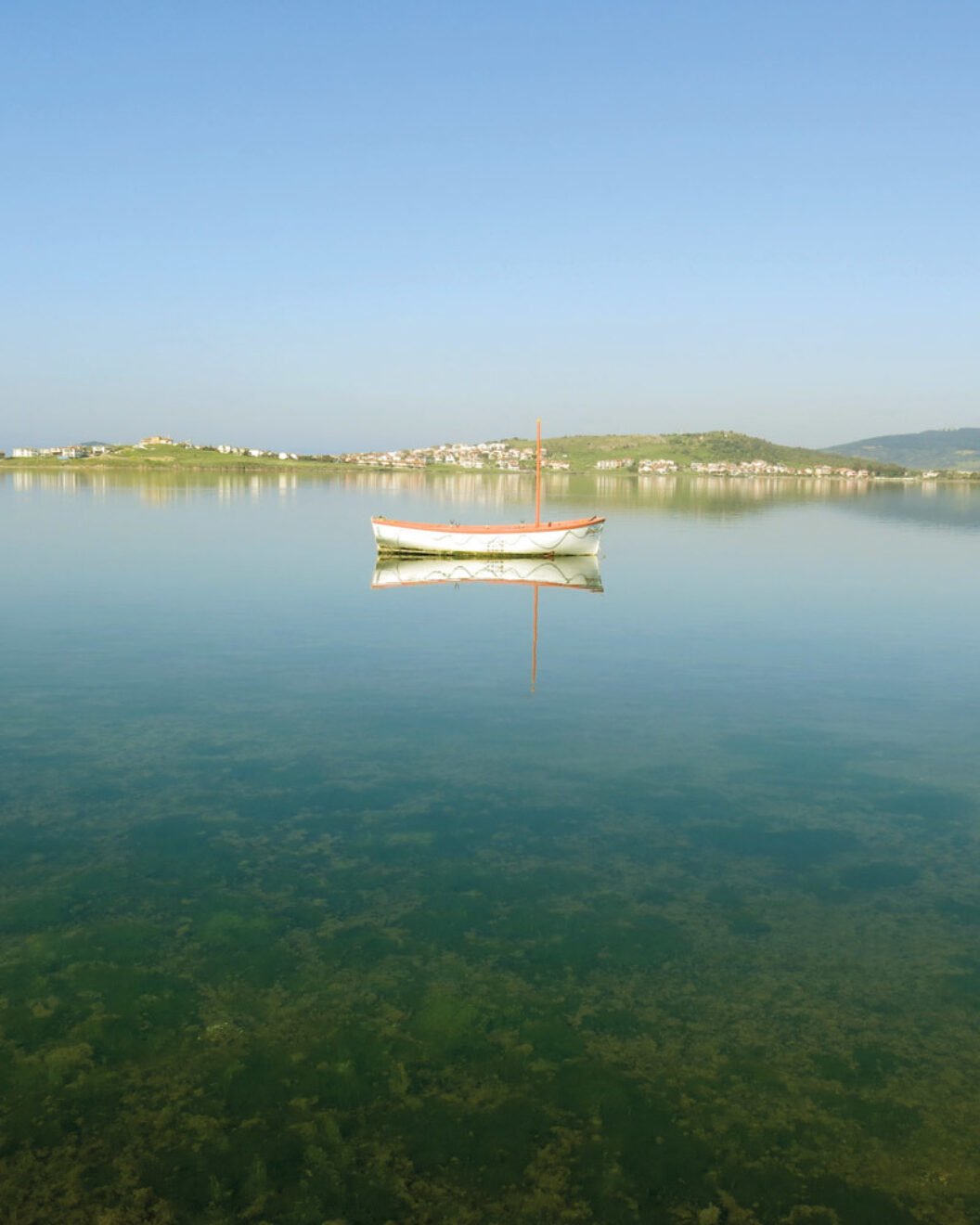 Last night, in my dream, I saw Baba sewing, happy. He was working as a tailor again, doing stitches "guaranteed for a life time," mending "everything except broken hearts." It's one year since his death and I am in Umurbey. There was an earthquake around 4.0 on the Richter scale. I'm reading Nikos Kazantzakis's Journeying:
Every day I tell myself: Death is like someone who has risen from a grave illness. Every day I tell myself: Death is like breathing a fragrance, like being in an intoxicating land. Every day I tell myself: Death is like the moment when the heavens clear for an instant and a man goes out with his net to catch birds, and suddenly finds himself in an unknown place.
Sermin Kardestuncer is an artist who divides her time between the US, Turkey, Italy, and Greece. Recent exhibitions include XVA Gallery, Dubai, and Accademia di Belle Arti, Bergamo. Her work is included in Traces at Pierogi Gallery through January 2018. 
Originally published in
Featuring interviews with Milford Graves, Celeste Dupuy-Spencer, Meredith Monk, Jim Hodges, Lucy Dodd, Branden Jacobs-Jenkins, Jlin, Cate Giordano, Don Mee Choi, Christian Hawkey, and Friederike Mayröcker.