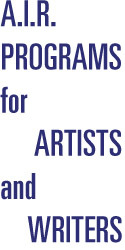 In Nicaragua
old women
mobilize with sticks and boiling water
again.
You're North American.
you figure it's the season.
But back home
the moon
acts like that girl
who'd been fucked in so many places
she hardly knows which hole
is for babies
and you know you understand

un deber de cantar
and you know you understand
your desire
to see Broadway
NY NY
taken in a flash of July heat
and you know you want it.
(The green parrots snap
guapa
and your thighs sweat like mad.)
And you want it.
Shit. We don't have mountains here.
The rooftops
will do the trick
Because you belong to a process
that belongs to you
one
you love to touch
and nurse
and deploy
on your lap, here
Nicaragua. On your
lap here Nueva
New York. Here

novio, baby

sister. When I say mujeres

man of course

I mean y hombres

tambien.
I'll never forget
the shower that riddled the tobacco fields
on the Honduran border of Nicaragua
where Suyapa
una niña de 4 años
learned June 9, 1983
what somocistas are
—yanquis, contras—
if she didn't know before she was hit by mortar. Seizure
you envision as the street
after the water has broken.
---
Note: Un deber de cantar (A Duty to Sing) is the title of a book by Rosario Murillo, a contemporary Nicaraguan poet.
Originally published in
Cindy Sherman by Betsy Sussler, Dario Fo, Bruce Weber, Lisa Fonssagrives Penn, and Raymond Voinquel.