Seeing Differently: Pop Stars! Popular Culture and Contemporary Art Reviewed by Lee Ann Norman
An exhibition that examines the self in a media-saturated landscape.

Discover MFA Programs in Art and Writing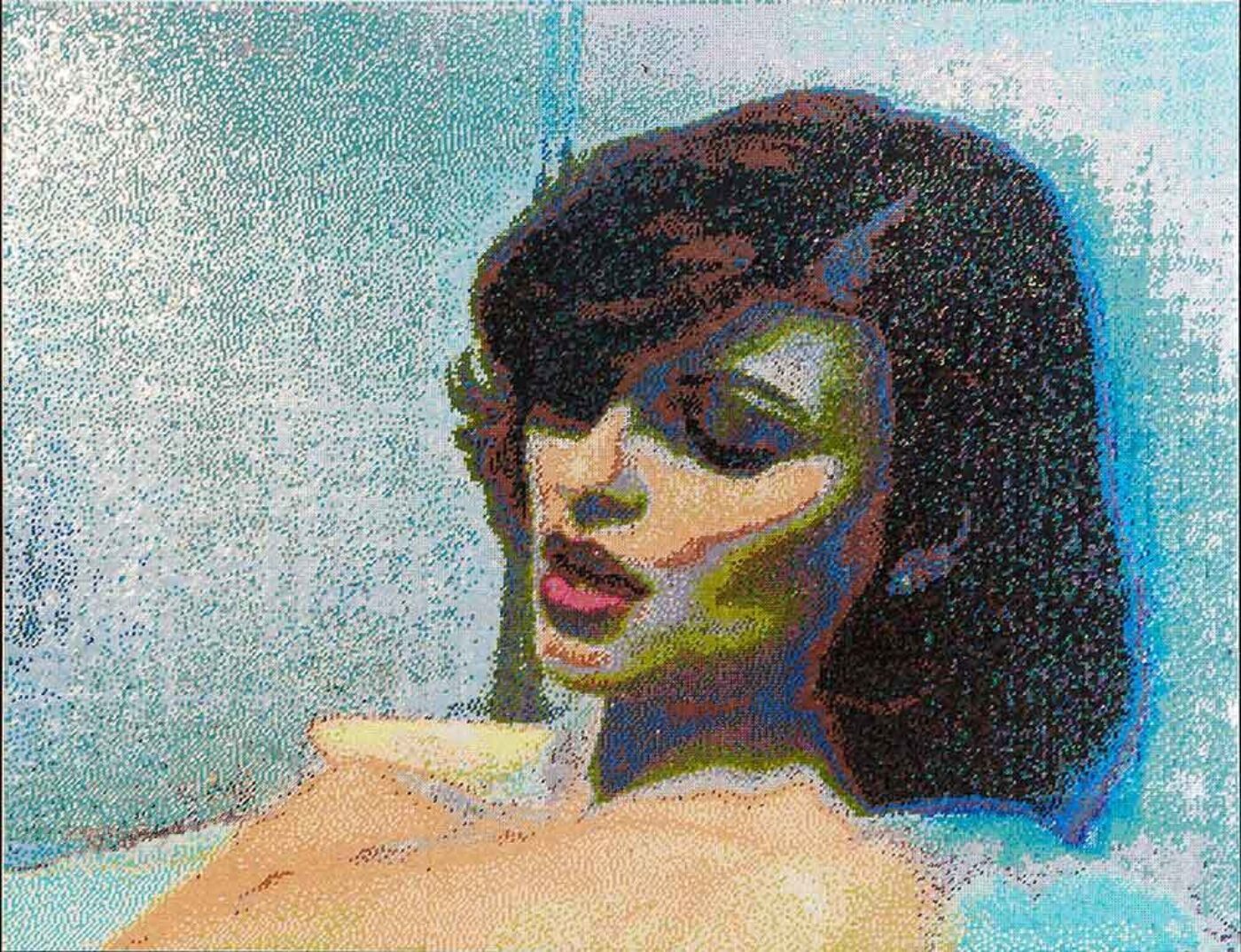 In volatile times, people often turn to art for solace and to make sense of the world's madness. Pop Stars! Popular Culture and Contemporary Art is an exhibition featuring the permanent collection of Laura Lee Bowen and Steve Wilson. Since 2015, it has traveled to various 21c Museum Hotels properties, and it is currently located in the historic downtown area in Lexington, KY, across from the old post office that once served as a major slave-trading site. Presenting an exhibition from a collection that centers women, LGBTQIA+ people, black, indigenous, and people of color in such a fraught location seems apt for the current social and political moment.
Using the 1990 Museum of Modern Art exhibition High and Low: Modern Art and Popular Culture as a reference, Pop Stars! examines how contemporary artists blend elements of high and low culture into new visual vernaculars in a technology- and information-saturated world. In the process, the show demonstrates how notions of art, media, and popular culture have evolved since the days of Andy Warhol's Factory events and screenprinted soup cans. Well-known artists such as Nick Cave, Mickalene Thomas, Hassan Hajjaj, Laurel Nakadate, Hank Willis Thomas, and more are featured, positioning Pop Stars! as a platform for complex conversations. In addition to rotating exhibitions and site-specific installations, 21c has a strong public programs component to facilitate social, political, and cultural dialogues.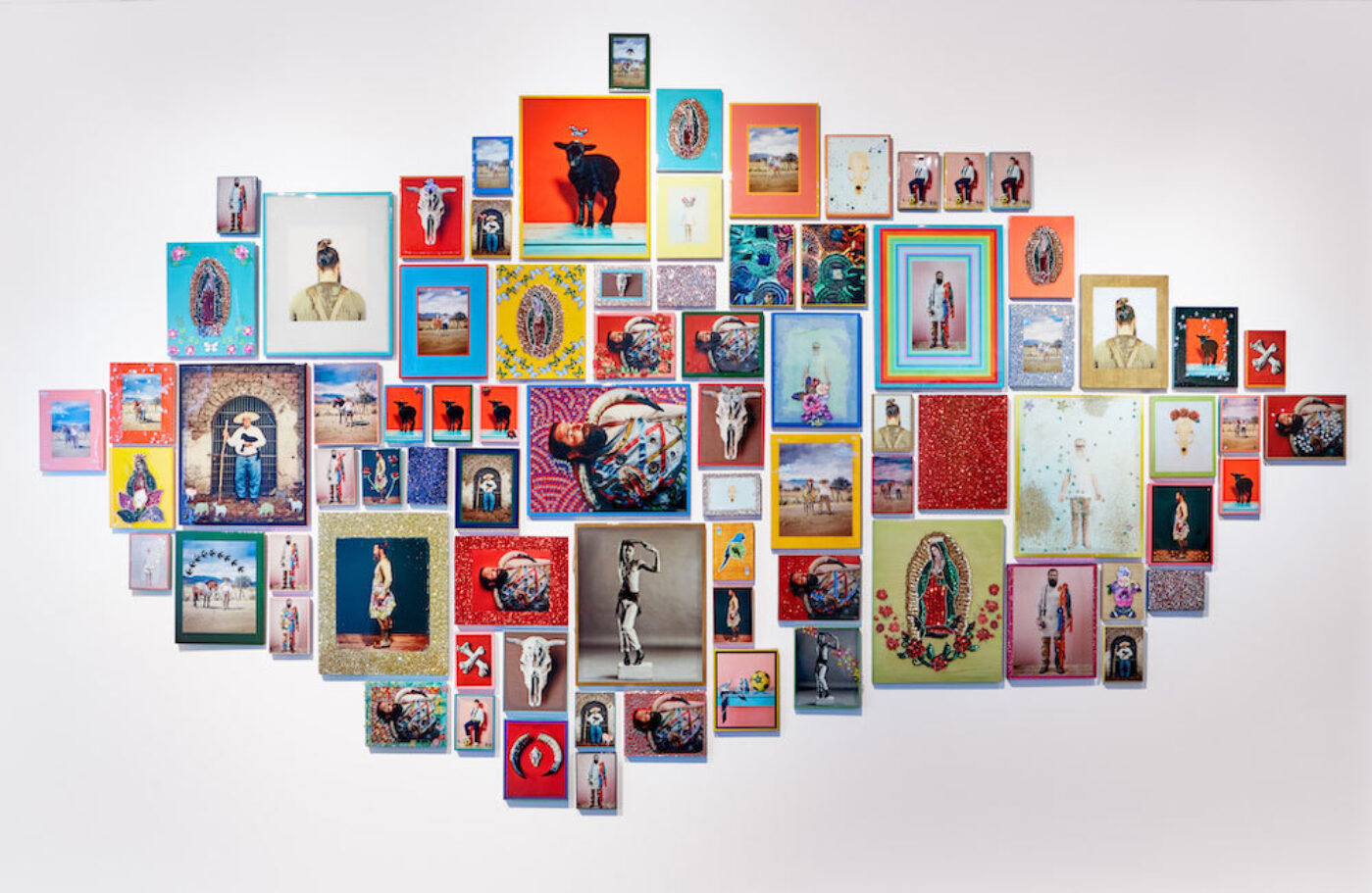 Although Pop Stars! is filled with prominent artists, it makes a point of highlighting lesser-known works. An early collage from Derrick Adams's Floater series features a young girl gazing at the viewer as she floats on an unmoored tube designed like a Tootsie Roll candy. While this scene might at first glance appear benign, the violent history of segregation in the United States makes her presence in a pool a political act. Kehinde Wiley's signature portraits of black models carry a similar charge; the artist has often said his work aims to address gaps in the art historical canon by making black people visible. Wiley's nearly five-foot-tall bust Akilah Walker (2015) is rendered in the material of classical sculpture and features an Egyptian ankh, large hoop earrings, and an intricate, braided hairstyle signifying the African tradition of hair braiding as a means of communicating tribe, community, age, or status and its evolution into coded communication for those enslaved across the Americas and the Caribbean.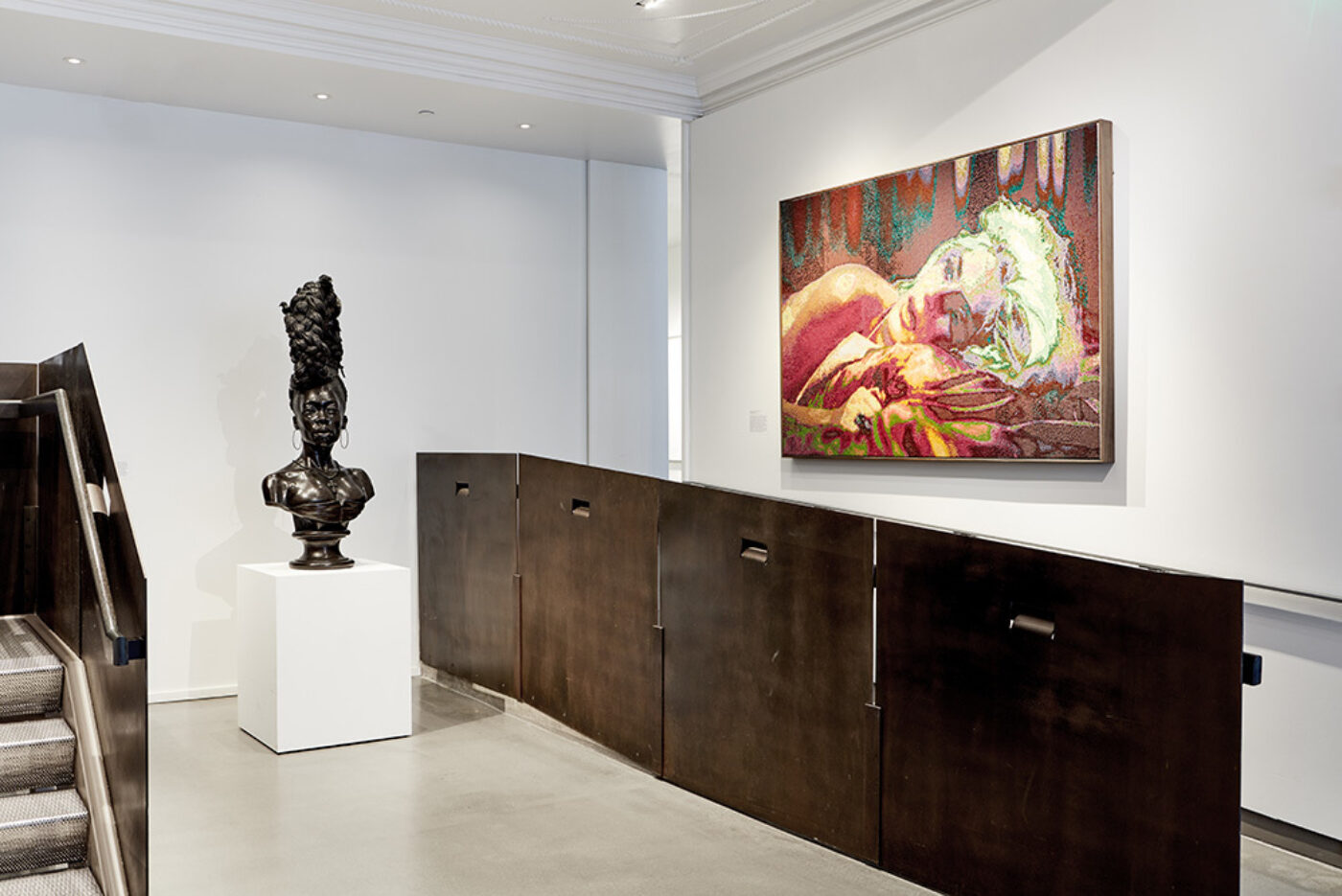 Other exhibition highlights include Dietrich Wegner's life-sized silicone babies covered with tattoo-like product and team logos. Katie Miller's portraits (The Adoration of the Stimuli and The Passion of the Lightgeist, both 2012) appear at first as quaint images of childhood innocence unsullied by overexposure to media and technology, but upon closer inspection they reveal a surprising culpability: the little girl wears a nose ring and the little boy sports a gold tooth. Wang Qingsong's photo New Women (2000) features young Chinese women wearing traditional court clothing made in the style of "fast fashion" consumer goods, while Frances Goodman's sequined paintings capture women staring blankly into the distance, their mouths slightly agape in an expression that could be interpreted as bliss or despair.
Most people are not expecting to have a meaningful encounter with contemporary art at their hotel on vacation or a business trip, but the accessibility of Pop Stars! is that its artworks are part of the visually recognizable legacy of Warhol's style and imagery. Viewers may discover an initial familiarity before quickly seeing the ways in which this style has been carried forward with ingenuity and aplomb. At its core, Pop Stars! explores notions of identity, consumer culture, and celebrity along with the media's role in helping to produce them. It asserts artists as influential figures when their ability to see the world in unique and imaginative ways offers people opportunities to redirect and redefine social, cultural, and political strife, as well as to better understand themselves.
Pop Stars! Popular Culture and Contemporary Art is on view at the 21c Museum Hotel in Lexington, KY, until May 2020.
Lee Ann Norman's research and writing focuses on the politics of aesthetics and perceptual differences among an artwork's cultural, social, and market value. Her writing has appeared in Guernica, artcritical, Hyperallergic, Chicago Reader, and Newcity, among others. She earned an MFA in Art Criticism and Writing from the School of Visual Arts, and is currently based in Chicago.