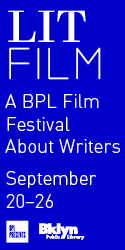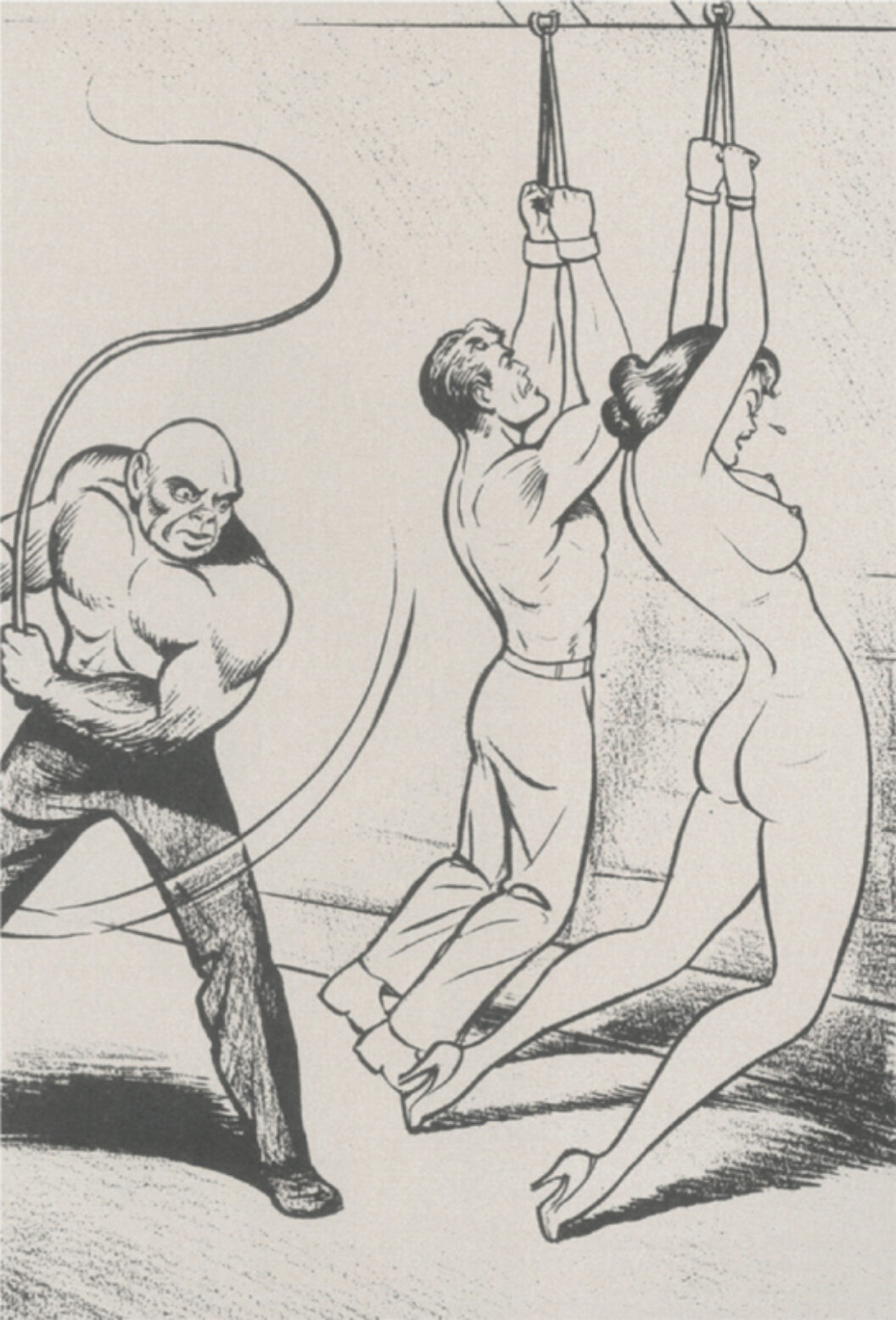 The notion of secret identity is celebrated cross-culturally; worldwide, the entertainment and service industries exploit its implicit escapism, that very human urge to live out something beyond the ordinary, out of the grasp of the everyday. Secret identities have wandered through time, from the monstrous masks worn in animist tribal rituals to SecondLife avatars. They crop up in Shakespeare's plays, The Twilight Saga series, and Mad Men. Their appeal is their romantic ambiguity—the tension between opposing personas within the same character.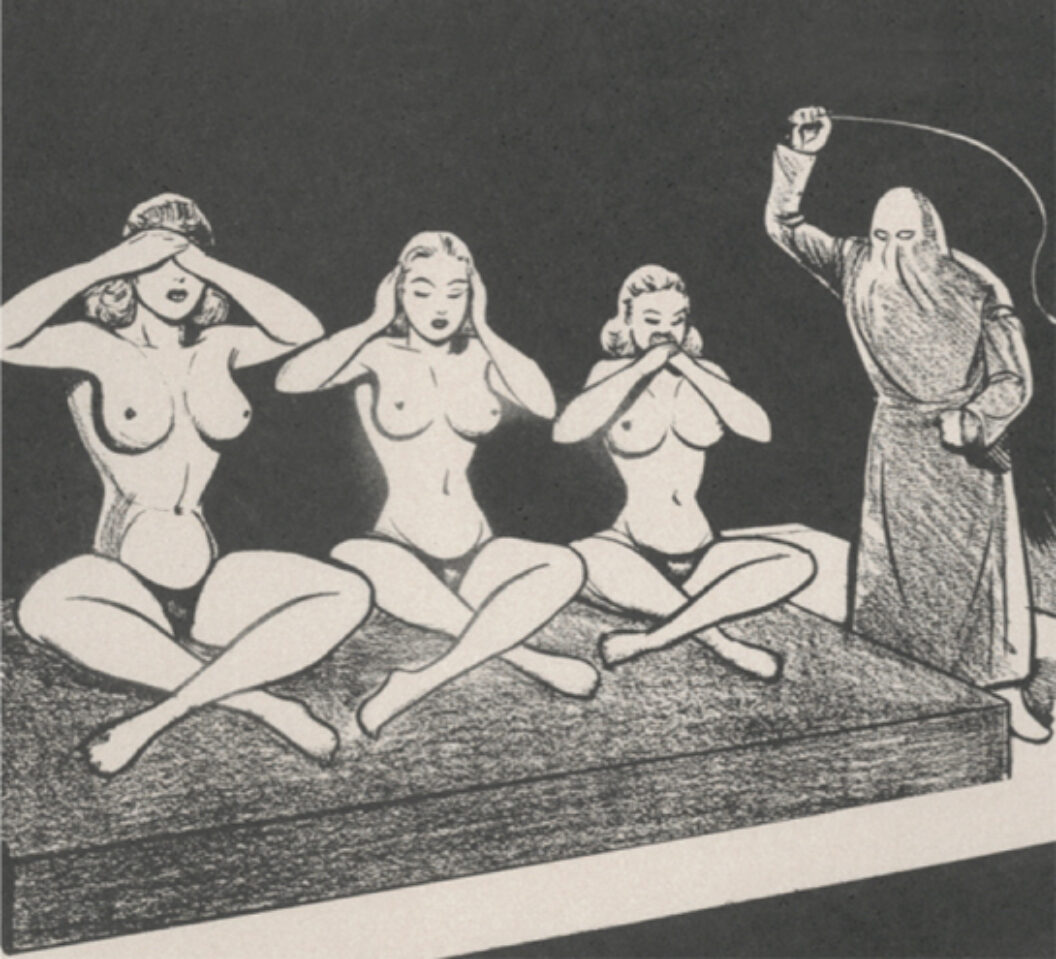 This potent theme fuels Craig Yoe's book Secret Identity, which explores the life and "commercial art" of Joe Shuster, illustrator and co-creator of Superman. Yoe wrote the book after discovering Nights of Horror, a '50s porn magazine, whose unsigned illustrations he immediately recognized as Shuster's. After Shuster sued DC Comics for the rights to Superman—which he'd sold for a pitiful $130—and lost, he was destitute. It was then that he illustrated the 16 issues of Nights of Horror, all packed with voyeurism and BDSM (bondage-discipline dominance-submission sadism-masochism). When the Brooklyn Thrill Killers, a violent group of teenage neo-Nazis in the mid-'50s, cited Nights of Horror as their inspiration, nearly every copy of the magazine was destroyed and it became the centerpiece of a Supreme Court trial on indecency.
The drawings in Secret Identity are pure camp: Shuster's women are impossibly voluptuous, as tall as Amazons. Nights of Horror's cast of high-heeled vixens and fedora-wearing mystery men are foils to the Superman characters: vampy versions of Lois Lane and her sister Lucy as well as Clark Kent look-alikes brandish shackles, whips, cages, even red ants. We could interpret Shuster's fetish art as an expression of hostility and revenge toward the industry he helped make massive. But by drawing a parallel between the secret identities of Shuster and Superman, Yoe suggests a deeper meaning to his drawings. As Shuster assumed his own secret identity as a fetish artist, his Superman characters gained new identities as actors in Nights of Horror. In the repressive atmosphere of the '50s, his BDSM art articulated the darkness and ambiguity of sex, illustrating what Susan Sontag wrote about camp: "The most refined form of … sexual pleasure consists in going against the grain of one's sex."
Shoshana Shmuluvitz is an English teacher and an editorial intern at BOMB.
Superman's Identity: The Fetish Art of Superman's Co-Creator Joe Shuster was published by Abrams ComicArts in 2009.
Originally published in
Featuring interviews with Dawoud Bey, Dike Blair and Joe Bradley, Harry Dodge and Stanya Kahn and Michael Smith, Nam Le and Charles D'Ambrosio, Guy Maddin and Isabella Rossellini, Bill Callahan and Jon Raymond, Pavol Liska and Kelly Copper, and Jacques Roubaud.