Discover MFA Programs in Art and Writing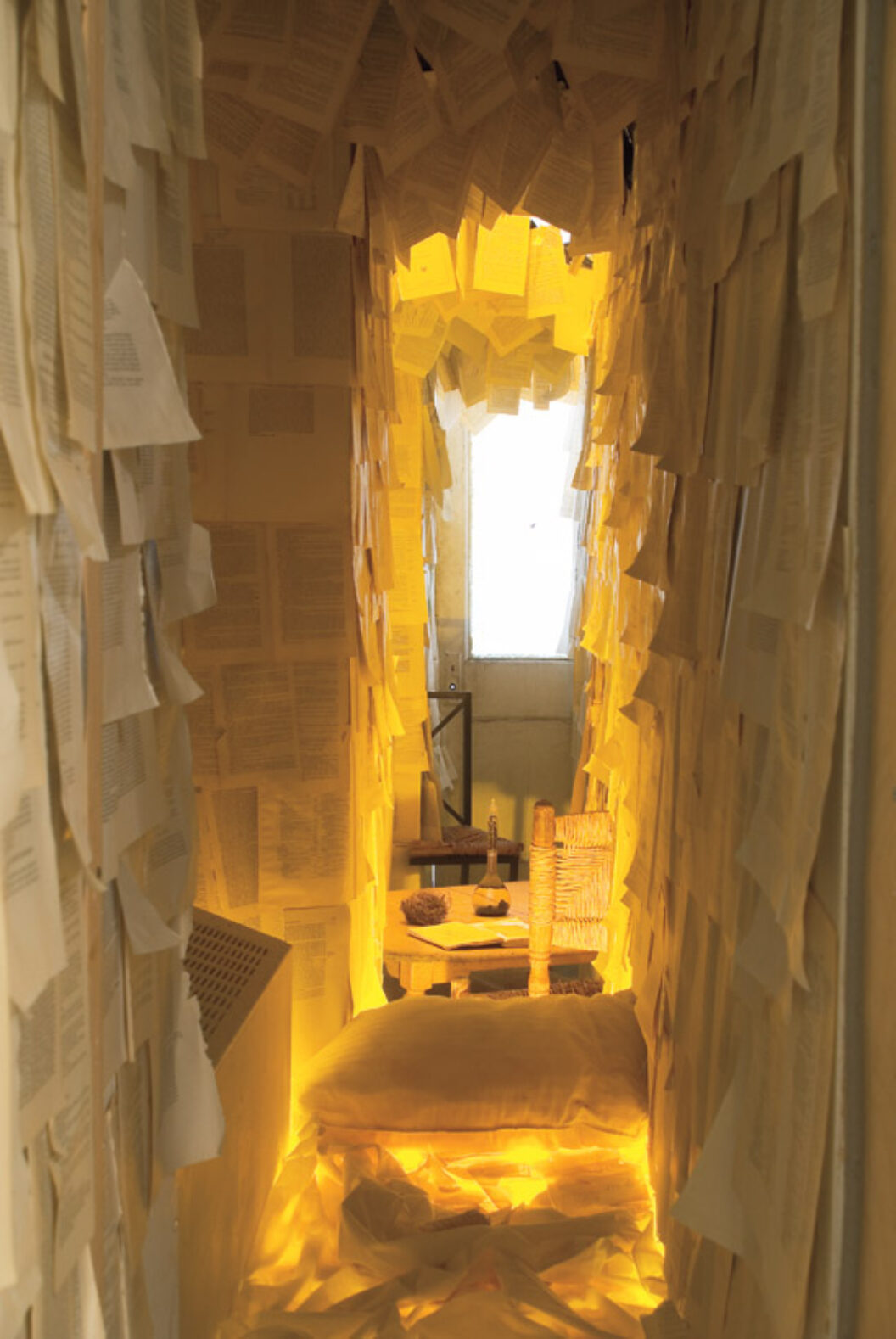 Sebastián Patané Masuelli once answered an asinine question of mine about his influences with the quip, "If we had planned to arrive in this country we would have done certain things in advance, like learn the language." I've known Masuelli since we both moved to Newark after art school in 2003. After his family left a politically untenable situation in Argentina for the unfamiliar, gloomy terrain of New Jersey, Masuelli kept a notebook. He wrote down school lectures as they were spoken, substituting a question mark for any word he didn't understand. As he remembers it, "At first I had pages full of '?' with only a few words." His subsequent faith in—and influence by—ordered constellations of meaning can be dated to this encounter with an initially impenetrable body of knowledge.
Taking a genealogical rather than a taxonomical perspective on Masuelli's output is a useful method of approaching it. Informed by a planarian understanding of Aquinas's "accidental attributes" and "essential attributes," the physical units of his dreamlike installations shed dross and then birth, mate, and cannibalize each other, regardless of the many objects' prior designation as, say, mattress, lightbulb, or ripe fruit.
Several springs past, Masuelli dug a hole in a Newark backyard in which to bury himself, shifting dirt until the handle of the shovel broke and his palms bled. Working with video from a DV camera duct-taped to the branch of a peach tree, Masuelli edited a looped fragment of the video installation To Dig a Hole into his ongoing body of work, the mistake i make is to try and think, which originated in 2006. The performative action was a kind of masochism: voluntary bloody labor followed by a live burial. Encountered as an overhead projection, the resultant work is illusory; the projection's large scale and strange materiality is unfamiliar enough to suggest a vision of another world, in real time. The "screen" on which the projection lands is a flattened cairn, a litter of books with words sanded off their pages.
Each piece of the series the mistake i make is to try and think is conceived as a dream of a fictional woman named Julia, who, Masuelli claims, he has never met. Masuelli's installations, often catalyzed by heavily processed video projections, employ a kind of privation, despite the abundance of objects and materials he tends to employ. Materials Masuelli often selects and modifies from scavenged finds operate with an obscure internal logic. A mattress, for example, might have become a notebook inscribed with foreign words.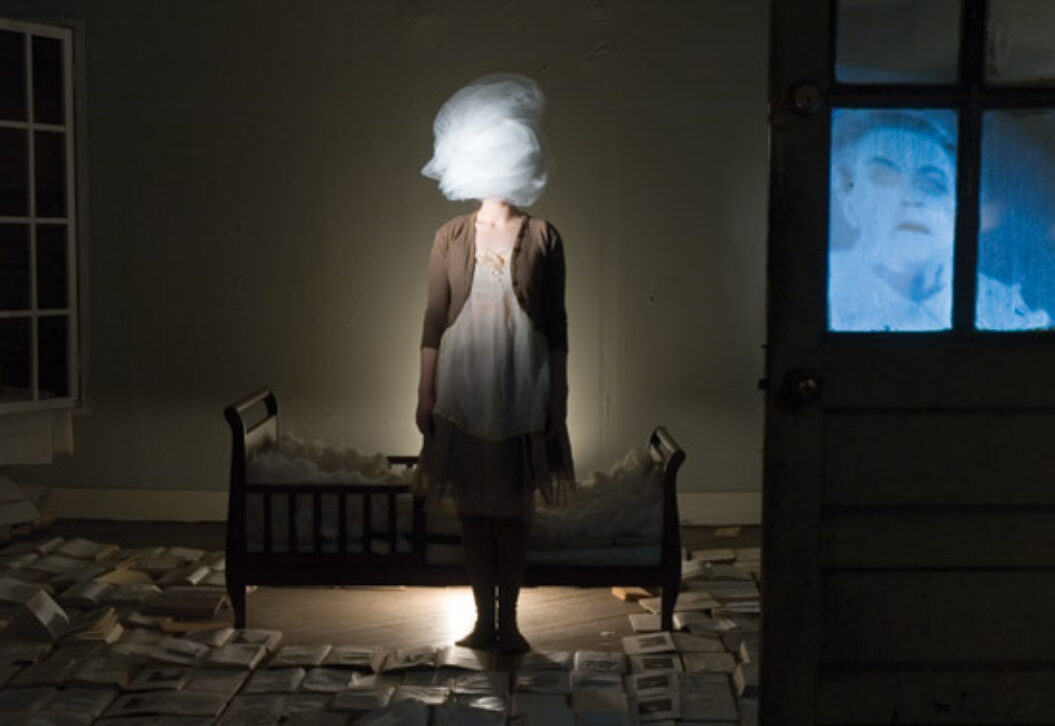 Significantly, Julia does not have a conception of her dreams doubling as art. Julia's Last Dream was a viewer-activated installation staged in the defunct Grace Church Van Vorst bell-tower in Jersey City in 2007. One evening at dusk, I walked with an audience through the city streets following Masuelli's directions to the church. The crowd groped single-file up a narrow stairwell to the tower, where the tug of a rope activated a bright, spastically edited video loop. The projector hung precariously from the bell tower, the topmost height of the church. Following the harrowing climb, it was a relief and a pleasure to yank the rope again and again, catalyzing a video of a wraithlike body, which was projected onto a pile of books. We were supplicants, trying to understand, although now there's not much time left. In 2009, Masuelli has promised, Julia will wake up, and be left to make sense of the world.
The Artist on Artists Series is sponsored by the W.L. Lyons Brown, Jr., Charitable Foundation and the New York State Council on the Arts.
Emma Wilcox is a photographer and co-founder of Gallery Aferro, an alternative space in Newark. She has been documenting the area for the past seven years via foot and helicopter.
Originally published in
Featuring interviews with Matias Duville, Jorge Macchi and Edgardo Rudnitzky, Josefina Guilisasti, Cristina Peri Rossi and Carmen Boullosa, Cesar Aira, Raul Zurita and Nicanor Parra, Lucrecia Martel, Smiljan Radic and Jose Castillo, and Adrian Dargelos.