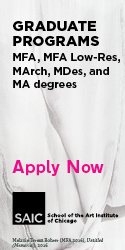 A beautiful, heartrending, and superbly written autobiographical first novel — and how many are not — which has been eagerly awaited for many years. Originally commissioned by the sagacious Bill Buford when he was editor of Granta magazine and publisher of Granta Books, the novel had a longer gestation period from signature of contract to publication than many editors' duration in any particular publishing house. Finally published last year in London by Jonathan Cape, and by Knopf this April, it had the accolade of the BOOKER 6 (i.e. shortlisted for the Booker Prize last winter).
Reading in the Dark is certainly one of the finest and purest pieces of prose I have read in a long time, and its horrifyingly accurate descriptions of growing up and of the family intrigues and tragedies played out against the wider political firmament will hold the reader spellbound. Through a series of portraits, it tells of a boy's formative years in agitated post-war Ireland. For once, such a memorable piece of work can stand the comparison with Joyce's Portrait of the Artist as a Young Man.
Deane, a poet and professor, teaches at the University of Notre Dame and edited The Field Day Anthology of Irish Writing (Field Day/Faber and Faber, 1991). Although that anthology was criticized for its paucity of contemporary female fiction authors (despite the likes of Anne Enright, Deirdre Madden, Bridget O'Connor, Mary Morrissey, and Anne Haverty), the list of male Irish writers who have established themselves since The Field Day Anthology speaks for itself: Patrick McCabe, Eoin McNamee, Colm Tóibín, Joseph O'Connor, Colum McCann, Mike McCormack, Sebastian Barry, Eamon Sweeney, Glenn Patterson, Robert Melian Wilson, not to mention Roddy Doyle (Dermot Bolger appeared in the anthology), and I must shamefully be omitting somebody …
Anyway, regardless of gender quotients, whatever your sex, read Reading in the Dark.
Reading in the Dark was just published by Alfred A. Knopf.
Originally published in
Featuring interviews with Barry Le Va, Jane Dickson, John Lee Anderson, Lydia Davis, Judy Davis, Peter Greenaway, Roger Guenveur Smith, David Del Tredici, Alfred Uhry, and David Armstrong.