SEA Change: Education for Socially-Engaged Art by Chelsea Haines
Pablo Helguera deftly navigates the open SEAs.

Discover MFA Programs in Art and Writing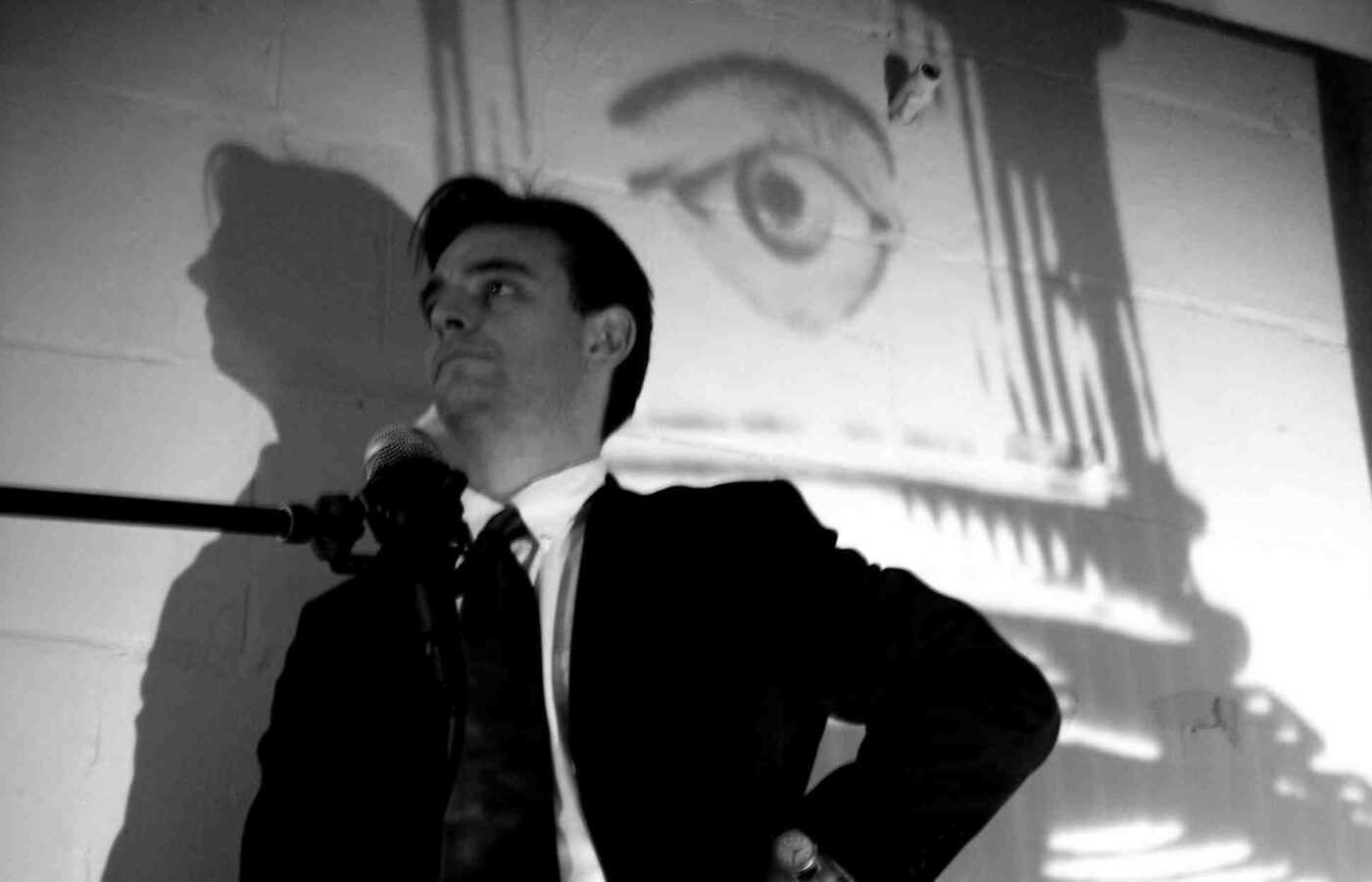 If you have any interest in gaining an introduction to the field of socially-engaged art, read Pablo Helguera's newly released overview, Education for Socially-Engaged Art: A Materials and Techniques Handbook. If you are an individual deeply immersed in social practice as an artist, curator, or teacher, it is even more essential that you pick up this modest publication. A clear and concise synthesis of the parameters of this increasingly recognized area of practice, Education for Socially-Engaged Art provides refreshing insight from one of the leaders in this new field. Through the publication, Helguera successfully tackles what few have been able to accomplish, crafting a transparent structure for thinking about socially-engaged art in a way that is digestible, and just plain pleasurable to read.
One seemingly simple example of the structural innovation in Helguera's book is in its use of the field's most basic terms. Much of the liveliness of debate over socially-engaged art in recent years appears to have less to do with what it is (the practice itself) and more to do with how to describe it (what terms we use to define it). In the 1990s, Suzanne Lacy defined these practices as new genre public art, while Grant Kester later labeled them dialogic art in his book Conversation Pieces: Community and Communication in Modern Art, released in 2004. Social practice has become staple shorthand for many for categorizing socially-engaged practice. In recent years, institutions have gotten into the name game as well. Creative Timeproduces an annual symposium subtitled Revolutions in Public Practice. The Hammer Museum in Los Angeles recently carved out a new department that they call Public Engagement. The Queens Museum hires outreach staff, titled Community Organizers, borrowing language from social work and lacing it into creative engagement. There are now a number of universities that offer an MFA in Social Practice on both coasts. The endless discussion of terminology often becomes a hindrance to understanding the work itself and the larger infrastructures that label them. To avoid this muddle, Helguera deftly eschews this ongoing debate, preferring to acknowledge the question of terms, but in order to provide his own provisional solution: S-E-A.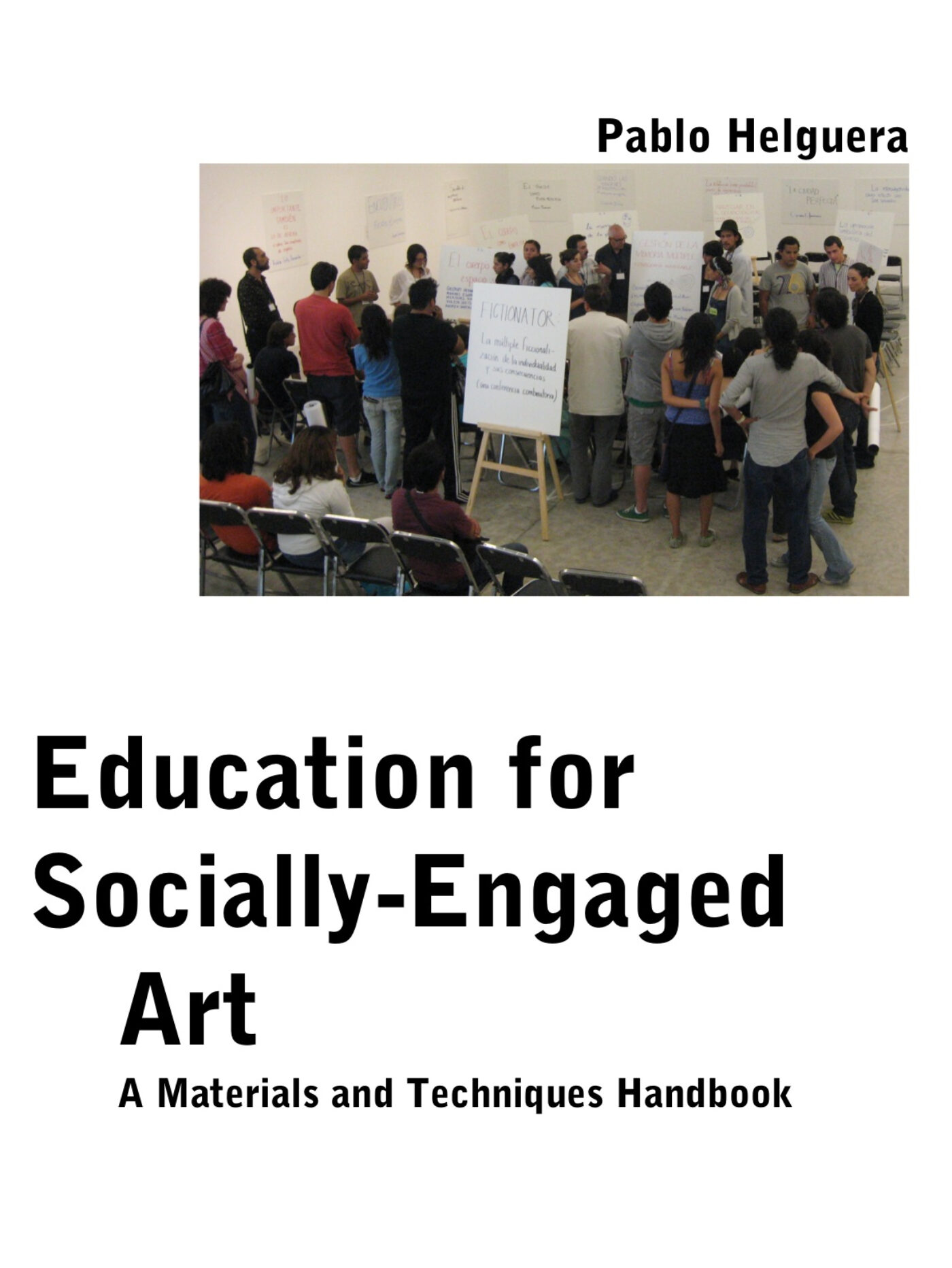 By employing the SEA acronym for Socially-Engaged Art, Helguera clears the way for an ordered but nuanced series of ten chapters that range from questions of community and collaboration—the typical material of artists working in SEA, and a cornerstone of the field—to more specific texts considering SEA's place in the art world and art history in the chapters "Performance" and "Documentation." Perhaps most insightful is Helguera's chapter "Transpedagogy," the term he uses to describe works that borrow the structure of educational programs but have an intent and a result significantly different from the typical classroom environment. In this chapter, Helguera's experience as both an artist and the Director of Adult Programs at MoMA becomes apparent as he articulately juxtaposes both types of work.
Interestingly, Helguera rarely employs specific examples in Education for Socially-Engaged Art, preferring to describe projects in detail without naming the artists in question. This technique is incredibly useful in the publication's form as a guide for considering the practice at large. At the same time, the rules Helguera sets up are backed by a clear art historical and theoretical lineage that resists the frequently reductive interpretation of SEA as a co-optation of social work by untrained amateurs (artists). For this, Helguera adapts the critical pedagogy of Paulo Freire, looking at the artist's role as a non-expert as a tool in and of itself: the artist becomes a director of experiences and a facilitator of new types of knowledge outside the terrains of known disciplines and structures. The careful analysis in the book demonstrates how SEA projects can indeed mirror certain aspects of social work, but do so within a distinctively authored environment.
SEA has grown to the point where it now needs to be clarified, structured and categorized; Helguera has accomplished this expertly in both content and style with Education for Socially-Engaged Art. Yet—of course—rules are made to be broken. Only time will tell whether this handbook will need to be revisited in the coming years as SEA continues to grow and transform.
Education for Socially-Engaged Art: A Materials and Techniques Handbook is available now. Excerpts from the publication are available on Pablo Helguera's website.
Chelsea Haines is a writer and curator based in New York, where she is the Education & Public Programs Manager at Independent Curators International. She is also Associate Editor of The Exhibitionist, a journal on exhibition-making published by Archive Books, and is currently editing the Routledge Companion to Museum Ethics: Redefining Ethics for the Twenty-First Century Museum, with Janet Marstine and Alexander Bauer. This volume, targeted towards students of curatorial practice, addresses key ethical questions in museum policy and practice, particularly as related to issues of collection and display. She holds a B.A. in Art History and English Literature from Duquesne University, an M.A. in Visual Culture Theory from New York University, and is entering the PhD program in Art History at The Graduate Center this fall.