Sculpting Space: Ruth Asawa at David Zwirner by Osman Can Yerebakan
Mixing ardor and ethereality.

Discover MFA Programs in Art and Writing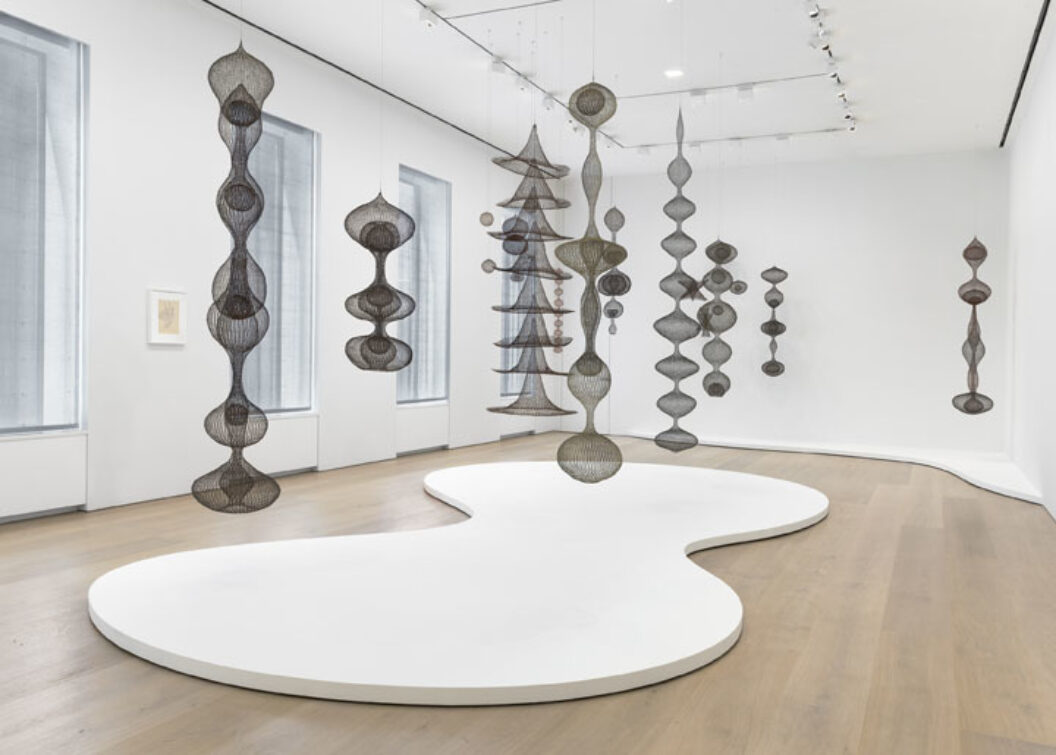 Ruth Asawa's artistic career endured the regrettable fate shared by many twentieth-century women. The late Japanese American artist never enjoyed a solo exhibition at a New York institution, and for the most part she remained eclipsed by her predominantly white, male peers. The last few years, however, have signaled a noticeable recognition for Asawa's composed sculptures in tandem with a growing engagement with the legacy of Black Mountain College, partly provoked by Leap Before You Look: Black Mountain College 1933–1957, an in-depth group survey dedicated to that alternative institution's teachers and students. After announcing exclusive representation of the Ruth Asawa estate earlier this year, David Zwirner contributes to the burgeoning conversation around the artist's work with a concentrated survey, which includes painting, drawing, and photographs of her and her work in addition to Asawa's preeminent hand-woven wire sculptures.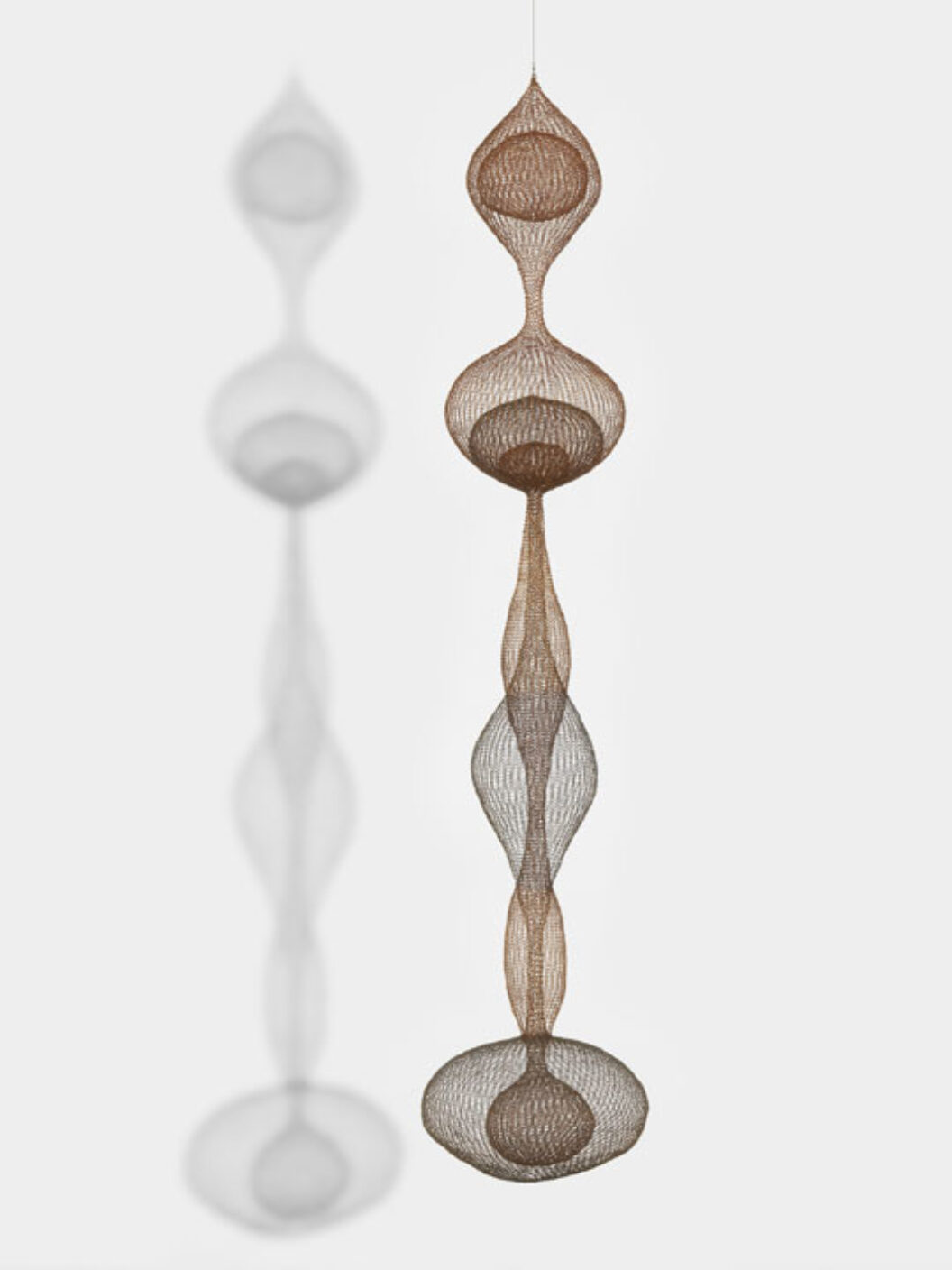 In contrast to her tumultuous biography, Asawa's art contains a reclusive serenity, shrouding a life spent with struggle due to race and identity. California-born Asawa and her siblings grew up in a Japanese immigrant household that was devastated by a six-year separation from their father as the result of his internment along with many other Japanese Americans during World War II. Asawa herself was interned for a year in California and Arkansas. She later attended Milwaukee State Teachers College in order to realize her dream of becoming an art teacher, an attempt hindered by the systematic aversion for employing teachers of Japanese descent. A visit to Mexico to study art played a key role in the formation of her illustrious career. There, Cuban-born industrial designer Clara Porset introduced her to Black Mountain College, where Asawa eventually worked with Josef Albers, immersing herself in a modernist avant-garde that challenged the artistic norms of the time. For the twenty-year old artist, innovation manifested itself in wire, an everyday, humble material that rarely went beyond utilitarian purpose. In Asawa's hands, lines of thin copper, brass, or iron transformed into harmony.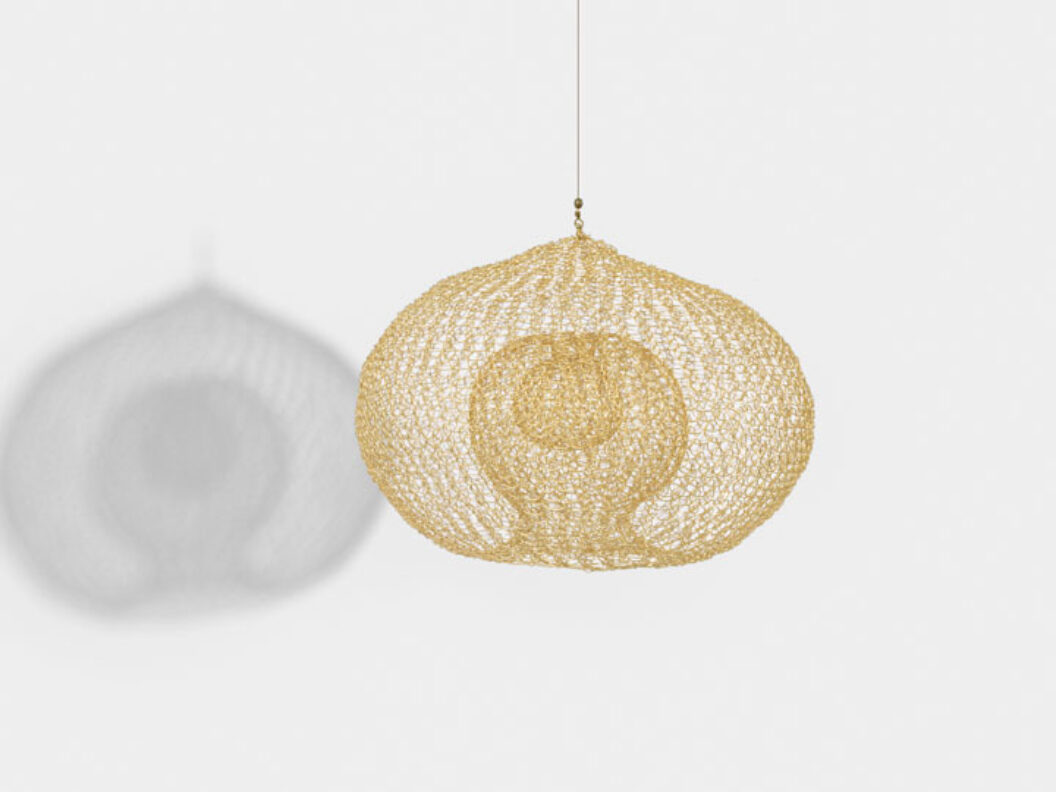 The premiere of Asawa's grand oeuvre at David Zwirner does not disappoint. A generous selection of her wire sculptures suspend from the ceiling often slightly above eye level—just enough to let the viewer absorb their meticulous details and celestial presence. Visually, they separate into two categories: circular and vertical. However, at times Asawa blurs the distinction with upright pieces comprised of multiple spheres. In order to plunge into Asawa's mystical universe, close inspection is essential. Her intricate braids of wire—a material associated with masculine and industrial labor as opposed to yarn's pigeonholed femininity—float in the air as effortlessly as bubbles. The in-between aesthetic of knitted wire renders them ghostly, yet salient. The sculptures' unobtrusive postures allow for transparency and fluidity, and they permeate space similar to a puff of smoke.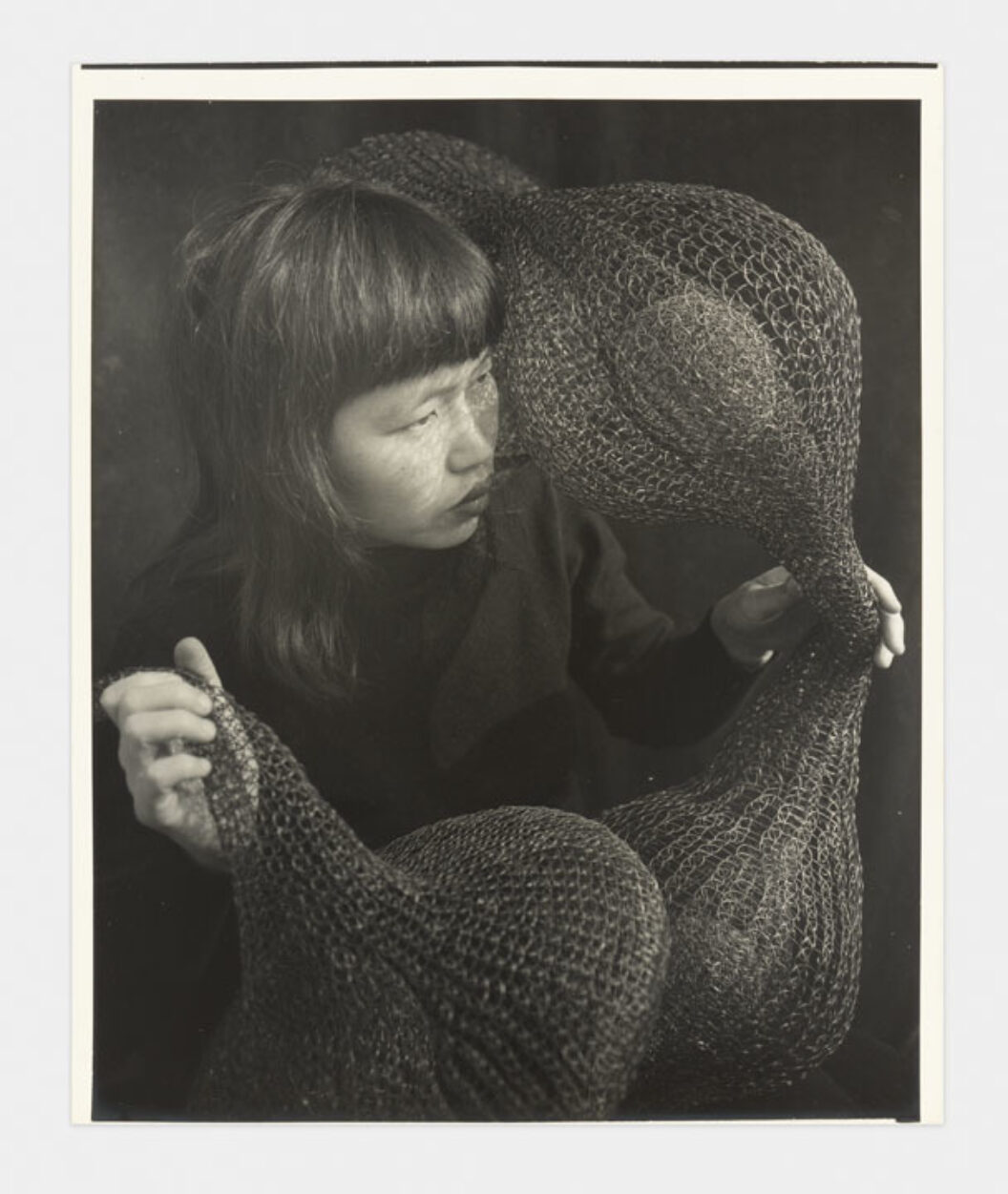 "Life is like a line: there is a beginning and there is an end," explains Jonathan Laib, Director at David Zwirner, in his catalogue essay for Christie's 2015 exhibition, Ruth Asawa: Line by Line, "and Asawa has shown us another truth, another illustrated concept; the idea that there is no beginning or end, that there is a continuation." Ceaseless wire compositions—nearly all labeled Untitled with extensively descriptive subtitles—defy logic and labor, stunning the viewer with their unassumingly organic forms that in reality are the product of arduous repetition. Particular sculptures convey resonance with the human silhouette through their voluptuous curves and contours that seamlessly bend inward, as Asawa triumphs over her uncluttered medium, merging ardor with the ethereality of tightly woven wire.
Ruth Asawa is on view at David Zwirner in New York until October 21, 2017.
Osman Can Yerebakan is a New York-based art writer and curator. His writing has appeared in New York Times: T Magazine, Village Voice, Brooklyn Rail, ArtSlant, ArtAsiaPacific, Hyperallergic, ArtNewEngland, Art Observed, Filthy Dreams, and elsewhere.