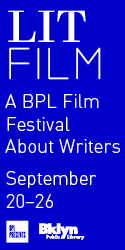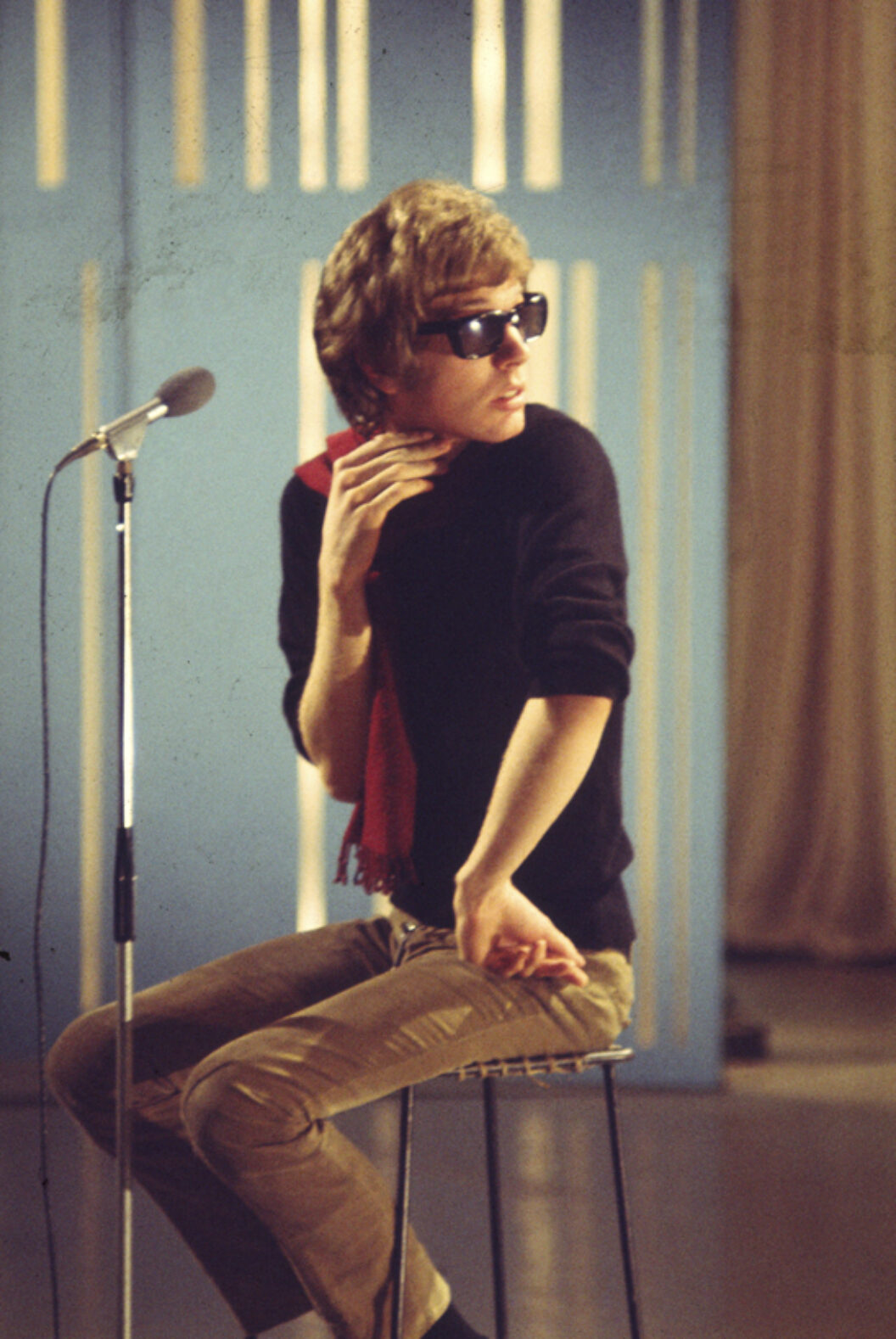 Oscilloscope Films
"I have a very nightmarish imagination and I've had very bad dreams all my life—so everything in my world is very big." So claims the songwriter Scott Walker, né Noel Scott Engel, in Stephen Kijak's documentary Scott Walker: 30 Century Man. An exercise in both demystification and hagiography, Kijak's film takes us inside Walker's nightmare world during the 2006 recording of The Drift. Introduced by way of a frantically erected wooden box and a frozen slab of beef—all instruments in Walker's sonic lexicon—the musician furtively appears before the camera in a chiaroscuro of studio dimmers, his face hidden beneath a worn baseball cap. A great mystery, it seems, is about to unfold.
For those unfamiliar with Walker's tumultuous career, the film returns to its rise and fall. Beginning as the mop-topped bassist for the '60s band the Walker Brothers, Walker quickly rejected confectionary pop and transformed into a benighted miserablist crooner. His subsequent foray into solo work produced the acclaimed album series Scott 1-4. Unimpressed by the trappings of fame, Walker receded into professional exile in the early '70s. But his songwriting aesthetic—a combinatory homage to Jacques Brel, Ingmar Bergman, and Bertolt Brecht—would have an immeasurable influence on British pop for decades. His lyrical musings, at once sensual and eschatological, proved to be the zenith of the singer-songwriter era. "Window lights for wanderers / Hide hard in your swollen eyes / Echoes of laughter / Hide in the cities thighs / Love catch these fragments / Swirling through the winds of night," he sings in 1969's "Boy Child." As if to prove the point, Kijak plays a sampling of Scott records to fans Brian Eno, David Bowie (executive producer of the film), Jarvis Cocker, and Johnny Marr, who gush about Walker's melancholic genius. Would there have been a Bowie or an Eno, a Pulp or The Smiths, without Scott 1-4? Yes, of course, the film rhetorically implies, but they would not have been so, well, Walker-like.
In spite of the attention Kijak pays to Walker's increasingly experimental production techniques since his rediscovery in the late '90s, it is still his voice that truly mystifies. After a career of nearly 40 years, most of which was spent in England, the Ohio-born Walker retains the lulling sibilance of a Midwesterner. And his petite, feminine mien, besmirched only slightly by age, continues to belie the thunderous, nearly operatic, reverberations that pour from his body when he sings.
Erik Morse's Memphis Underground: A Situationist Atlas of the Bluff City, written with musician/filmmaker Tav Falco, will be published by Creation Books next year.
Scott Walker: 30 Century Man was released by Oscilloscope Films.
Originally published in
Featuring interviews with Adam Bartos and A.M. Homes, Jacqueline Humphries, Tod Williams and Billie Tsien, Andrei Codrescu, Mary Gaitskill, Matthew Buckingham, and Pauline Oliveros.