Scoring Warhol's Screen Tests by Dean Wareham
Dean Wareham, of the revered Galaxie 500, Luna, and now Dean & Britta, on curating and scoring 13 Most Beautiful People, a new DVD of Warhol Screen Tests.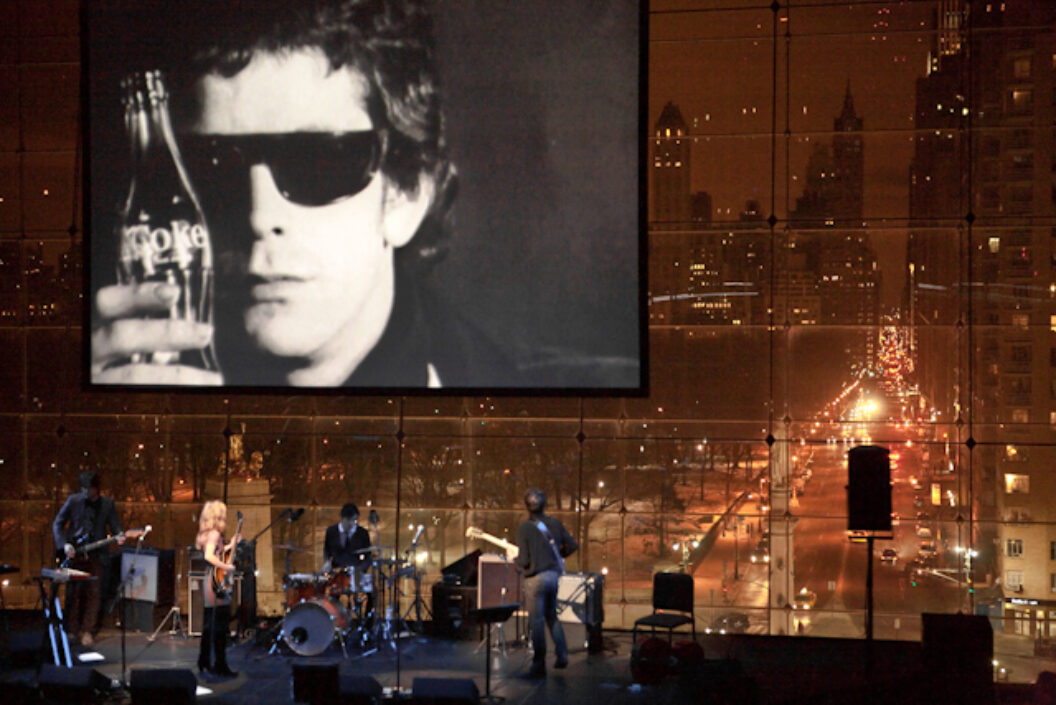 Last year my wife Britta Phillips and I were asked by the Andy Warhol Museum and Pittsburgh Cultural Trust to write and perform songs and a score for 3 of Warhol's Screen Tests, the short, silent, black-and-white film portraits that Warhol made between 1964 and 1966, mostly at the (silver) Factory on East 47th Street. Fast forward to a few weeks ago, when I found myself at a party, talking to the grandchild of an eminent American sculptor. He asked what I was working on and I mentioned the Andy Warhol Screen Test project. "Warhol was not a nice man," he informed me. "And not a good artist. His reputation has been kept alive by two or three collectors." With that, he left to help himself to a plate of paella.
This was a small taste of the hostility towards Warhol that I had, before recently, only read about. Steven Watson, in Factory Made, recounts how in 1964 Jonas Mekas's Film Culture magazine bestowed upon Warhol their annual award (an honor previously given to John Cassavetes, Stan Brakhage, and Robert Frank). Certain underground filmmakers were not pleased. Warhol barely knew how to operate the camera, refused to move it while shooting, and was uninterested in editing, preferring to use whole reels of film. How could he be called a filmmaker?
"Screen test" is a misnomer for what Warhol was doing; the subjects were not really being tested for anything. At first Warhol called these films "stillies" and Callie Angell suggests in Andy Warhol Screen Tests that they can be seen as an extension of his earlier photo-booth portraits. Subjects—some famous, some brought in off the street—visited the Factory and posed for the camera. They were lit with a single light, and Warhol filmed them with his unmoving 16mm Bolex camera. Each Screen Test is the exact duration of a reel of film, approximately three minutes, but Warhol's clever stroke was to film at 24 frames per second and to screen the films in slow-motion, at 16 frames. At the slower speed, expressions and emotions are magnified and the films become eerie. Each Screen Test plays back at just over four minutes—the perfect length for a song.
Ben Harrison, Associate Curator for Performance at the museum, suggested that we select and write songs for 13 Screen Tests—the choice of subjects would be ours. Thirteen, because Warhol had sometimes screened his films around the number: 13 Most Beautiful Girls and 13 Most Beautiful Boys, for example. Watson suggested that the13 Most Beautiful… title probably grew out of Thirteen Most Wanted Men, the controversial painting Warhol created for the 1964 World's Fair in Flushing, a painting which Nelson Rockefeller ordered removed. Instead, Warhol had it painted over in silver.
I visited the museum in Pittsburgh and looked at about 150 of the Screen Tests, without quite knowing what I was looking for. Warhol had shot close to 500 of these films. Some were so immediately stunning—Jane Holzer brushing her teeth, Ann Buchanan crying a tear—that I knew I had to include them. Many of the subjects appeared uncomfortable. Others seemed beaten. Some were insolent, provocative. Or insolent one moment and provocative the next. Mary Woronov observed in Swimming Underground: My Years in the Warhol Factory that the Screen Tests were like a psychological test: "You would see the person fighting with his image—trying to protect it. You can project your image for a few seconds, but after that it slips and your real self starts to show through. That's why it was so great—you saw the person and the image."
I came home from the museum with a reel of about 40 Screen Tests, and we started thinking about music, watching individual Screen Tests, throwing different pieces of temp music at them, sometimes a cover or a half-finished song we had sitting about, and sometimes picking up guitar and keyboard and trying to conjure something simply as a response to the subject's actions on screen. Narrowing the selection to 13 was difficult. We had to let go of a number of great subjects—Ivy Nicholson, Imu, Amy Taubin, Salvador Dalí. But after reading all the Factory memoirs we could find, we decided that the people who were there on a daily basis—young dancers, "actors" (though Warhol's actors were more often non-actors with no formal training), playwrights, musicians, talkers, speed freaks—were the ones we should sing about: people like Nico, International Velvet, Mary Woronov, Edie Sedgwick, Paul America, Ingrid Superstar, Billy Name, and Freddy Herko. As for an overarching theme, a strategy, we decided that each Screen Test was a world unto itself. It would be our job to tease out the mood of each film, whether comical, mysterious, or tragic. Here, then, are notes on a half-dozen of these characters.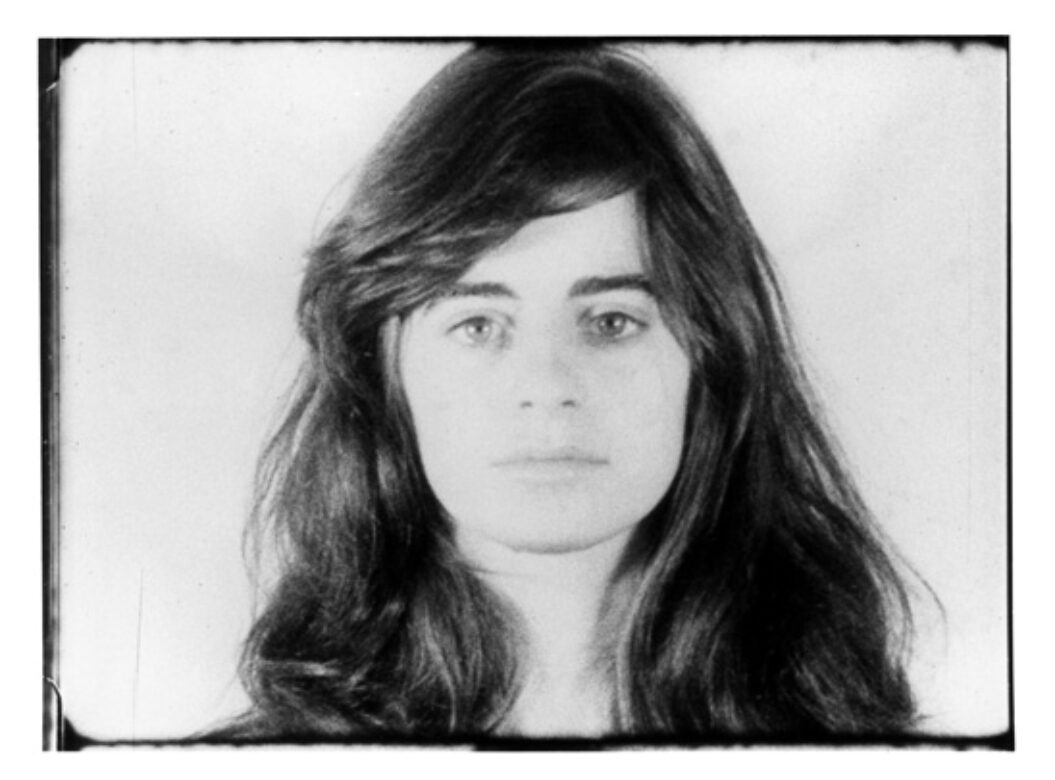 Ann Buchanan

Ann Buchanan was not a Factory regular, but had connections to the Beat poetry scene; she was briefly married to poet Charles Plymell, and shared a San Francisco apartment with Neal Cassady and Allen Ginsberg—who mentioned her in his poems. Her Screen Test performance is triumphant; she follows Warhol's instructions and stares directly at the camera without blinking for the full three minutes, tears rolling first from her left eye, and then from her right. We tried one of our own melancholy songs up against this Screen Test—"Singer Sing"—but stripped the lyrics out because they distracted from the essential stillness of Buchanan's performance, and lo and behold, my plaintive guitar solo lined up perfectly with her rolling tears.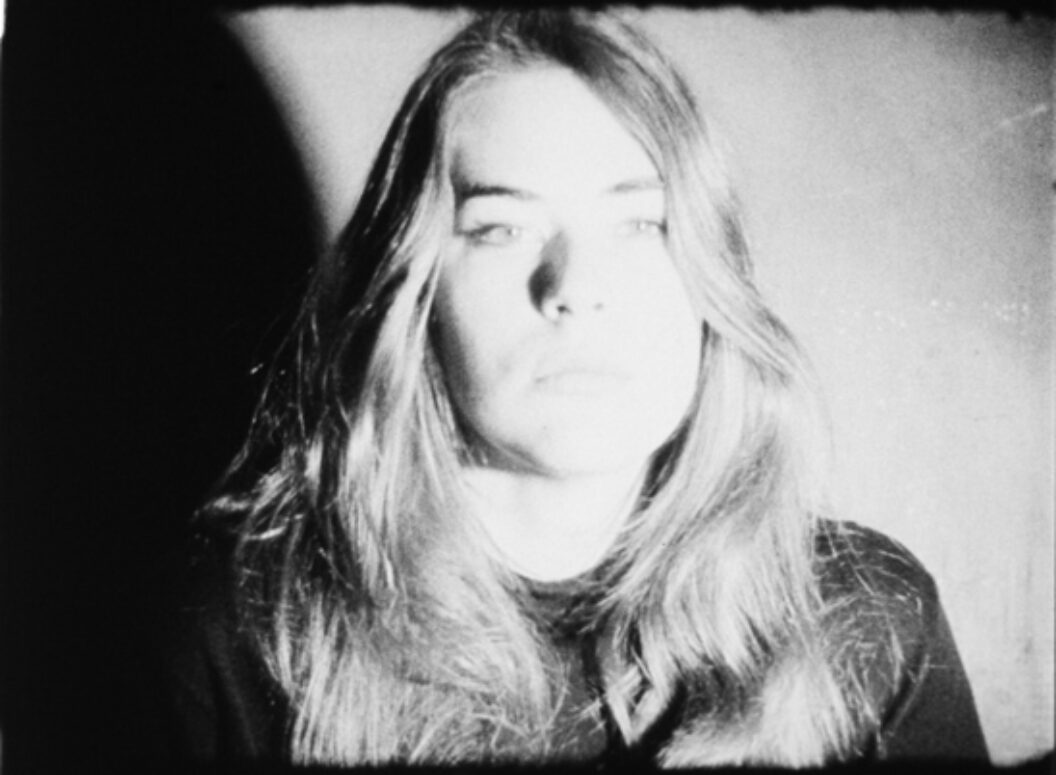 Mary Woronov
Mary Woronov, who performed as a whip-dancer during Velvet Underground shows, was probably the most talented of Warhol's actresses, appearing in Chelsea Girls (as Hannoi Hannah),Superboy, Hedy, and **** (Four Stars). As a devout Ramones fan in my teens, I first encountered her as Miss Togar in Rock 'N' Roll High School, but also saw her in Eating Raoul, and Death Race 2000 and even on an episode of Charlie's Angels. Her Screen Test proves her own theory about what Warhol's technique revealed—she is stern, beautiful, and intimidating in the half-light, but cannot prevent a small smile from crossing her face towards the end of the film. Woronov's long, dark hair brought to mind a song we had recently helped record, "I Found It Not So," written by our friend Cheval Sombre, a slightly creepy/sexy song where the narrator dreams of a girl with long hair and soft skin, and asks her to come away with him, to a place "where the doors can all be locked." We played it against Mary Woronov and knew it was a perfect match.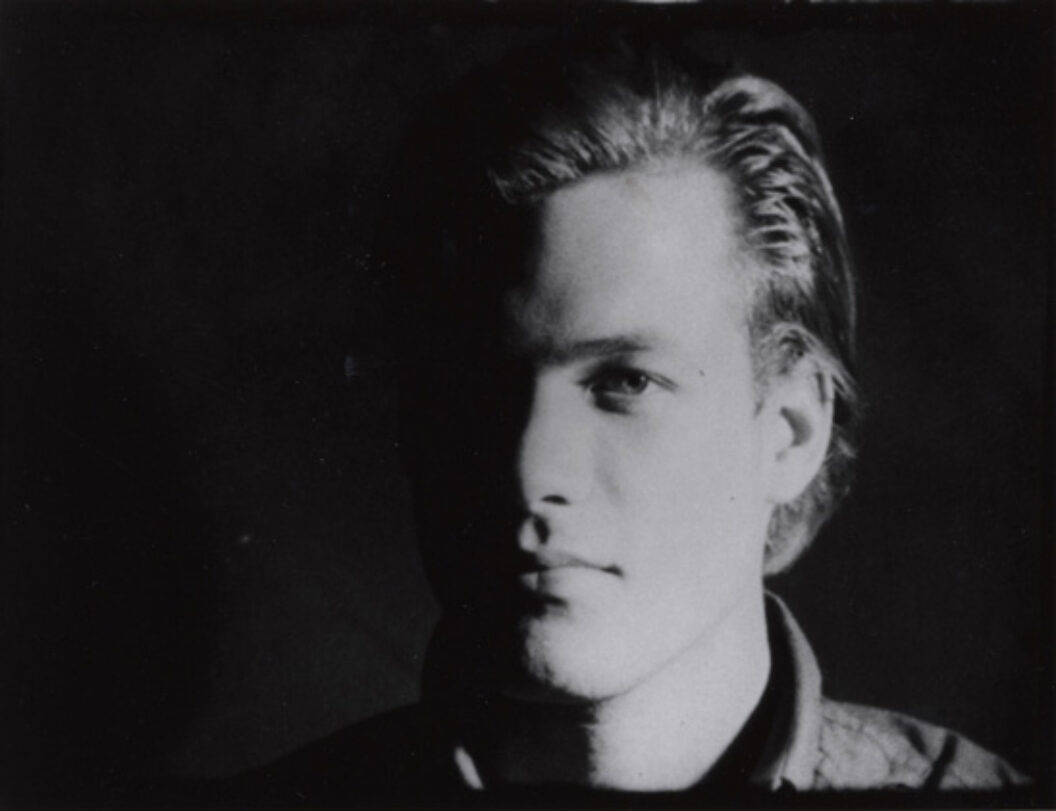 Paul America
Warhol encouraged his actors to take new names. Paul Johnson, discovered by Lester Persky at the discoteque Ondine, became Paul America. "I only had two dollars, and the drinks cost two-something. So I was waiting at the bar for my friend, realizing my time was short. He turned up and asked me to sit with everybody in the back—Chuck Wein and Andy and Edie; they were having a dinner party because Edie had been on the Johnny Carson show that night. When they went back to the Factory, I went with them, and I stayed for three years."
The name may have referred to his living at the Hotel America, but his visage fit it perfectly; he was blonde, chiseled, and incredibly handsome. Johnson built a motorcycle at the Factory and starred in My Hustler (high on acid during the shoot). For a while he became Edie Sedgwick's boyfriend and drug partner, living with her at the Hotel Chelsea. After leaving the Factory, Johnson apparently stole works by Lichtenstein, Oldenburg, and Warhol from Henry Geldzahler, was imprisoned on drug charges in Michigan (though one shouldn't judge him for this; the State of Michigan also sentenced MC5 manager John Sinclair to ten years for selling two joints to a cop), joined the army, spent time on a commune in Indiana and, in 1982, was killed by a car on the side of the road in Ormond, Florida, while walking home from a dental appointment.
Where many of the subjects break down at some point during their filming, Paul America keeps the same cocky, happy demeanor throughout, chewing gum, licking his lips, looking like he can't believe his good fortune. Initially we liked a cover by an obscure Texan art-rock band from the '60s, but when I contacted the song's writer to obtain his permission, he disdainfully informed me that he didn't want his song associated with the Warhol crowd (this same songwriter had briefly worked for Robert Rauschenberg in the early '70s). We re-worked "Teenage Lightning" (originally by Luna), and the cockiness of the lyrics seemed to match Paul America's.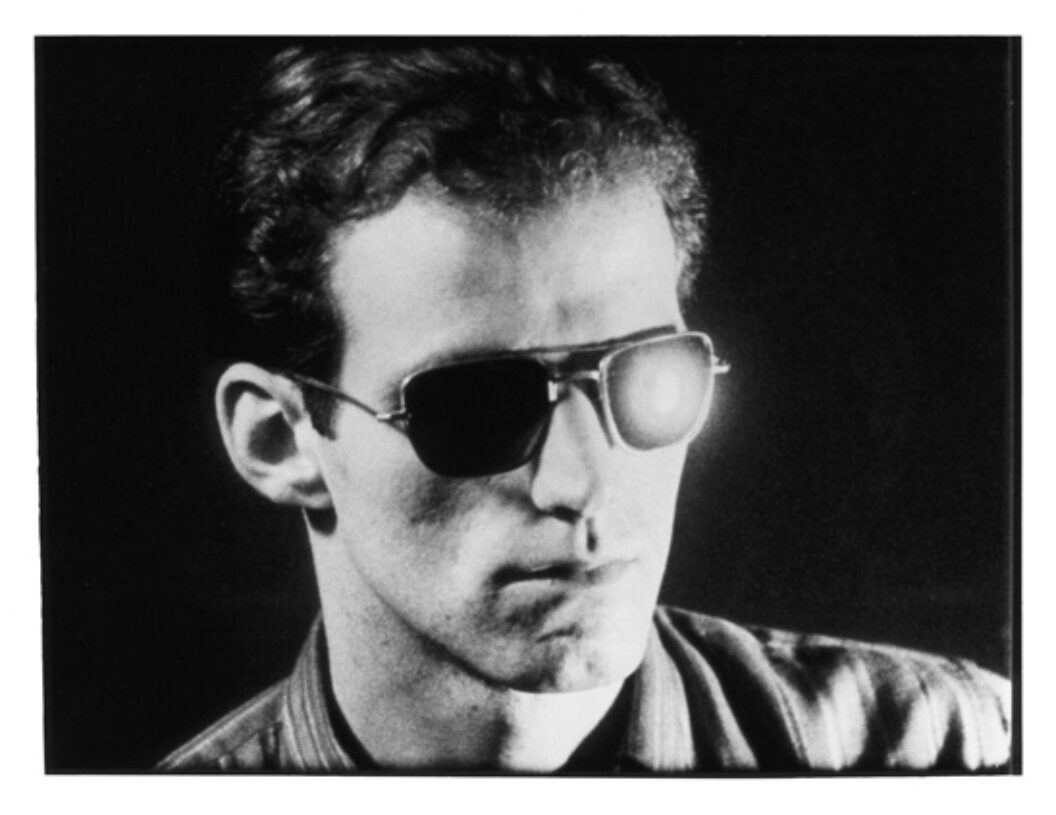 Billy Name
The Screen Tests are lit by Billy Linich (Billy Name), whose name I saw first on the back of the Velvet Underground's eponymous third album. "The names of Warhol and Linich … should be synonymous with each other. That's how important Linich is," said Ondine in Factory Made. But Linich viewed himself more modestly, as a journeyman at the Factory, or, as he put it, "Andy's arms and legs." Linich had moved to New York City from Poughkeepsie in 1958. He waited tables at Serendipity, a restaurant frequented by Warhol, and learned the lighting trade from Nick Cernovich, who designed lights for the Living Theater and the Judson Dance Theater. In the summer of '63 he lived at 272 East 7th Street, started taking amphetamines, bought Krylon silver spray paint and Reynolds aluminum foil, and "silvered" his whole apartment. In December, Ray Johnson brought Warhol to one of Billy's famous haircutting parties. Warhol liked the silver and asked Billy to do the same for his new studio on East 47th Street. Linich painted it silver, and also moved right in, living at the Factory for the next four years, becoming a day-to-day manager and official Factory photographer.
Billy Name remains stoically immobile throughout his Screen Test, save for the occasional facial twitch. Shot at a ¾ angle with a bright light shining directly off the left lens of his aviator sunglasses, smoke rises from somewhere beneath the frame, as if a cigarette had been left burning in an ashtray. Britta pulled the tambourine and marching snare track from a song we had recently recorded; I added a snaky guitar line, and we were away. Our keyboard player Matt Sumrow dropped by and added some heavily-reverbed oohs and aahs and this instrumental turned into our favorite of the 13 pieces.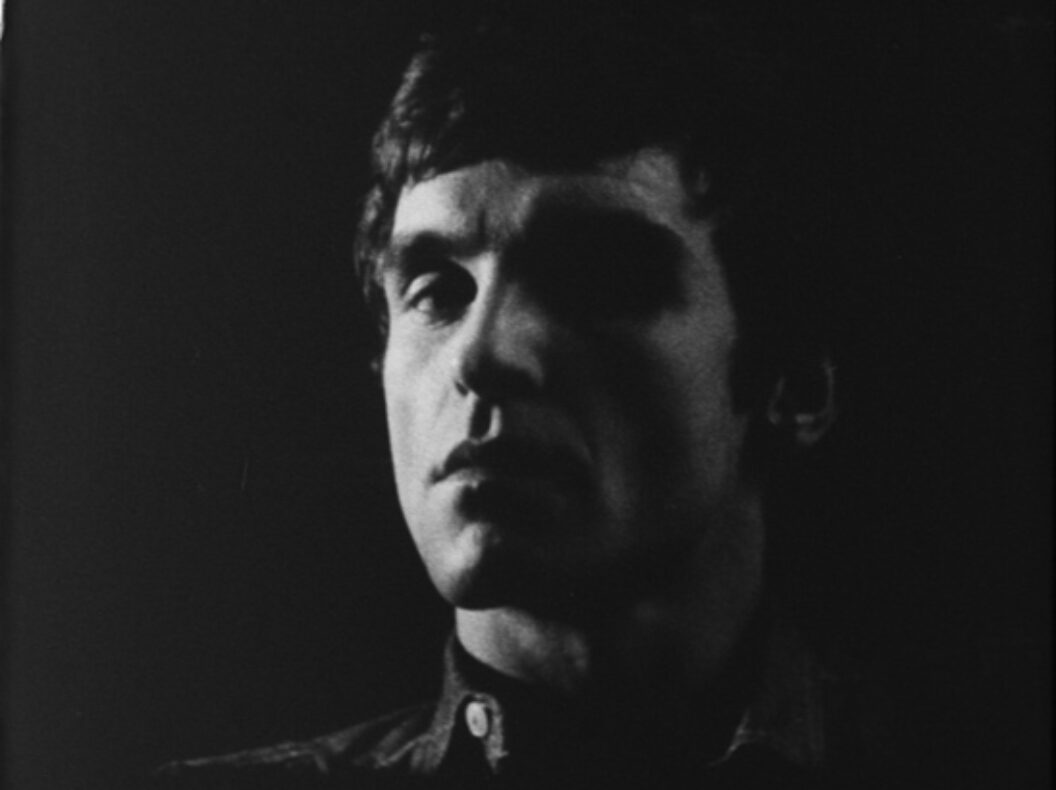 Freddy Herko
Dancer Freddy Herko was a sometimes-roommate of Billy Name on East 7th Street, and appears alongside Name in Warhol's Haircut. He had been accepted at the American Ballet Theatre at age 19, and later performed his own choreography with the Judson Theater. He was also one of the A-men, amphetamine poppers who frequented the Factory. "The people I loved," said Warhol, "were the ones like Freddy, the leftovers of show business, turned down at auditions all over town. They couldn't do something more than once, but their one time was better than anyone else's."
Herko's Screen Test is tough to watch when you already know he would be dead a few months after it. He smokes, shifts around, looks gaunt and exhausted, and the film itself seems to run extra slow, stretching to five minutes. He lived that summer in 1964 in an apartment in St. Mark's Church, and his behavior became ever more erratic. He started giving away all his possessions. Finally his roommate asked him to move out. On October 27 he ran into Johnny Dodd at a diner. Dodd invited him back to his 5th floor walk-up apartment on Cornelia Street. Herko went inside to take a bath. Dodd put Mozart's Coronation Mass on the hi-fi. Herko emerged and began dancing naked around the apartment. When the record got to "Sanctus," he danced right out the window, all the way to the sidewalk across the street. We never did listen to the Mozart piece; instead Britta played me an acoustic track in a minor key, all flutes and acoustic guitars, that she had been working on. We decided to electrify it, rehearsing with our live band, watching Herko's every move on a laptop computer, starting with an ominous floor tom, building slowly to the point where Herko rises from his chair, switching keys, and ultimately changing to a major key for the final 45 seconds. Herko's life ended tragically, but with an element of triumph; we wanted the music to do the same.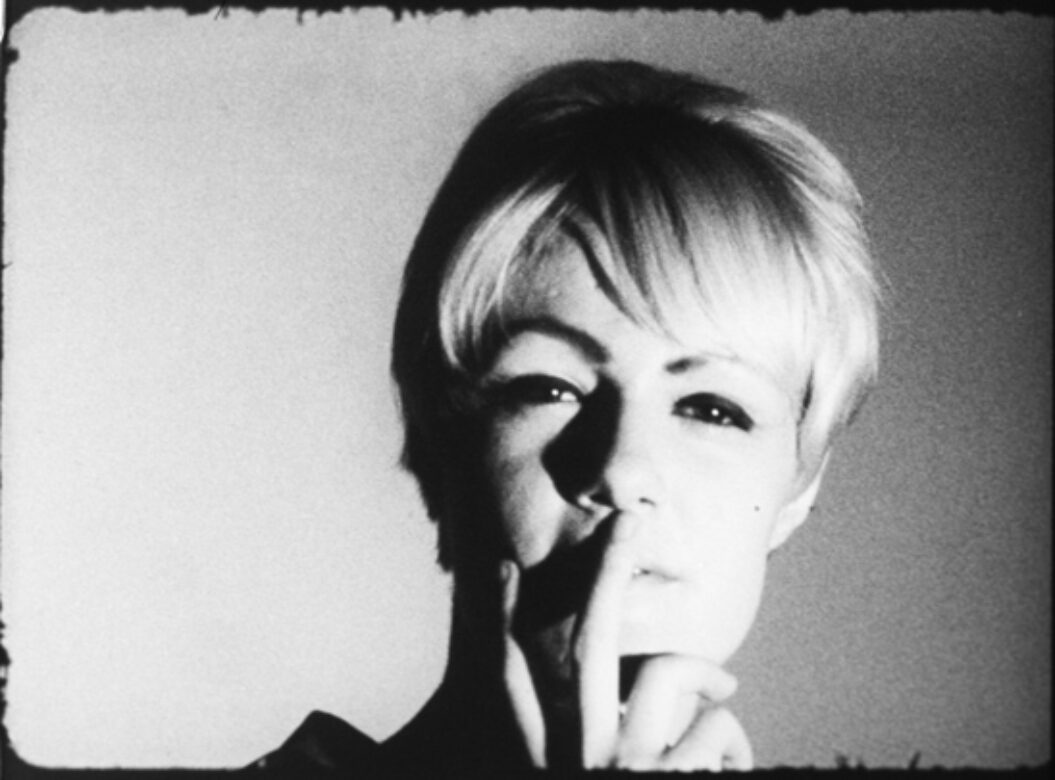 Ingrid Superstar
Chuck Wein met Ingrid Von Scheven in the lobby of the St. James Hotel. She became Ingrid Superstar, appeared in Chelsea Girls and San Diego Surf, and wrote poetry. "Everyone loved Ingrid, but I hated her," wrote Woronov. "She was Andy's invention to get back at Edie… Both had short dyed-blonde hair and big earrings, but Ingrid was Edie's opposite—ugly, low-class and stupid. Her last name was superstar because without that label you wouldn't know she was one."
Maybe there is some truth in this; she did not radiate glamour like International Velvet or Nico, but others (including Warhol) found her charming, fun, and friendly, all qualities on display in her Screen Test. She laughs and smiles and makes crude gestures through the first half, but appears to be fighting back tears by the end, a different self on display. Nineteen eighty-six found her living with her mother in Kingston, New York, working in a sweater factory and reportedly battling heroin addiction. One night she announced she was going out for cigarettes, walked out the door, leaving her false teeth in the sink and fur coat on the bed, and was never seen again. We tried several approaches for Ingrid Superstar. We thought about her favorite song, "Morning Dew" (originally by Bonnie Dobson, but brilliantly rendered by Lee Hazlewood). I tried to write lyrics that dealt directly with her life story, but it's never a good idea to hit it on the head like that when you're scoring film. Finally I re-wrote the lyrics to an obscure (and very short) Luna B-side, "Eyes in Your Smoke." With the song clocking in at under three minutes, we found ourselves onstage during a rehearsal, looking at a silent screen for 45 seconds, and decided that this moment of silence was a nice way to remember Ingrid Von Scheven.
Lou Reed
Lou Reed attended our live performance of 13 Most Beautiful at Allen Room in the Time Warner Center, overlooking Columbus Circle. He had never seen this particular screen test, and remarked that Warhol had set up the camera that day, then walked into the other room, leaving Reed staring at it.
We were a little intimidated at the thought of writing a song to play to Reed's screen test, perhaps because the Velvets cast a long shadow over the whole Factory scene. We went back and forth between two screen tests of Reed, shot only months apart, both Lou Reed, but seemingly two different people. In the first, early Screen Test, a very young and innocent Reed looks vulnerable, shifting his eyes from side to side. But in the subsequent one, probably shot to project on the Velvets during their Exploding PIastic Inevitable show, Reed has transformed into a rock and roll animal, drinking from a bottle of coca-cola, resplendent in leather jacket and ballorama shades. And when a hitherto unknown Velvets song popped up on the Internet last year—a bootleg of the band performing "I'm Not A Young Man Anymore" live in 1967, shortly after his screen test was filmed—we decided to embrace it.
It was odd for us that night, playing with Lou both in front of us (in person) and above us (on the screen). It must have been odd for him, too, watching these films, created by his circle of friends 42 years ago, now projected in this fancy room with Central Park South forming the backdrop on a clear winter's evening. Presumably, these beautiful faces were also visible in the glass window from the street outside, I wish I could have seen that, too.
Dean Wareham's memoir, Black Postcards, was recently published in a paperback edition by Penguin Books. He has recorded 16 albums, including On Fire (with Galaxie 500), Penthouse (with Luna) and most recently, Back Numbers (as one half of Dean & Britta). Dean & Britta will be playing with Warhol's Screen Tests on August 1 at the Prospect Park Bandshell in Brooklyn. The DVD edition of 13 Most Beautiful: Songs for Andy Warhol's Screen Tests is available from plexifilm. View the trailer here.