Scientific Method: Berenice Abbott at MIT by Geoffrey Hilsabeck
Photographer Berenice Abbott brought motion into the still frame, and brings the visuality of movement to a new show at MIT.

Discover MFA Programs in Art and Writing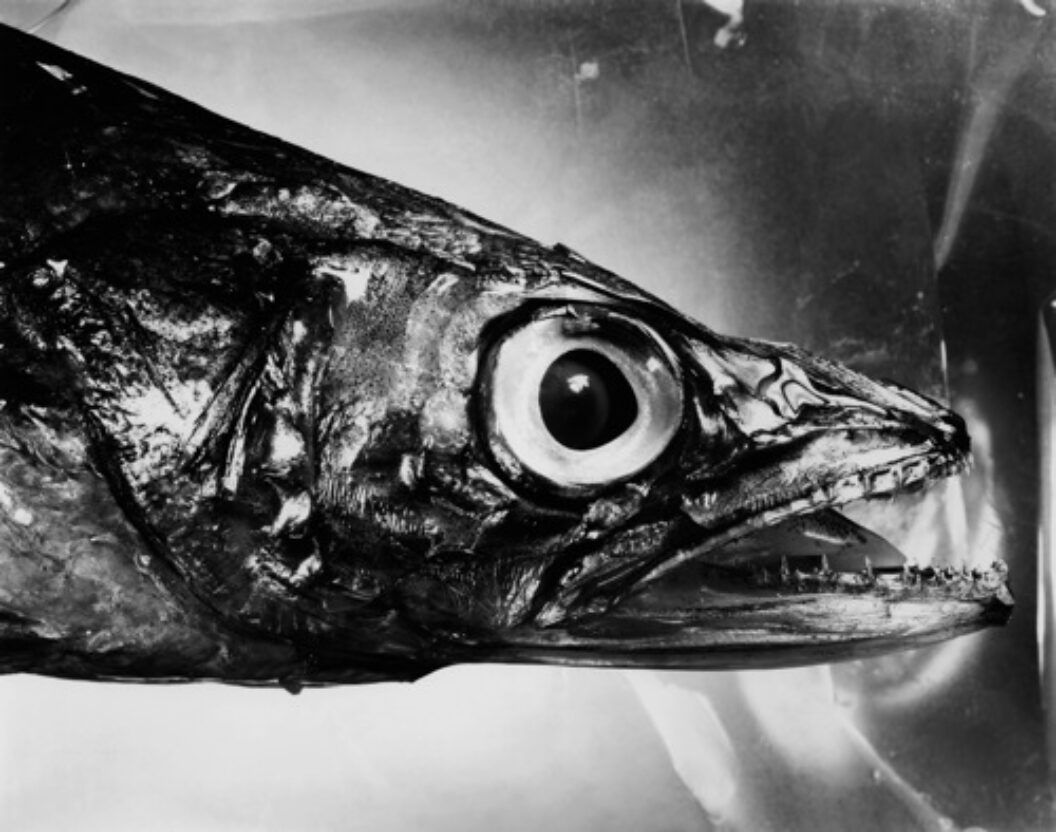 Bodies fall at the same speed. The angle at which a ball hits a surface will be the same as the angle at which it rebounds. Nature is full of orderly progressions and predictable outcomes. Nature is never at rest. An exhibition of Berenice Abbott's photography, Photography and Science: An Essential Unity, renders visible some of these abstract scientific concepts.
Abbott's photographic work with the Physical Science Study Committee (PSSC) in the 1960s and '70s, on display through December at the MIT Museum in Cambridge, MA, demonstrates her successful attempt to express what she called "the poetry of [science's] own vast implications," implications for all of us immersed in the minutiae of our lives. While Abbott is best known for her black and white architectural photographs of New York City, at the heart of this show are her later photographs of waves: periodic straight waves, reflected water waves, water waves changing direction, or water waves producing shadows. Everything, it turns out, moves as a wave.
The photographs of waves—there are a handful or so of them—are the most obscure part of the show, but also the most compelling. Employing a "camera-less" technique—invented by Abbott's mentor Man Ray—which uses only photographic paper and light to capture the movement of water, these seemingly abstract images are in some ways a more accurate rendering of reality than a traditional photograph. With no traces of a mediating human hand, Abbott captures nature on her photographic surface rather than describing it.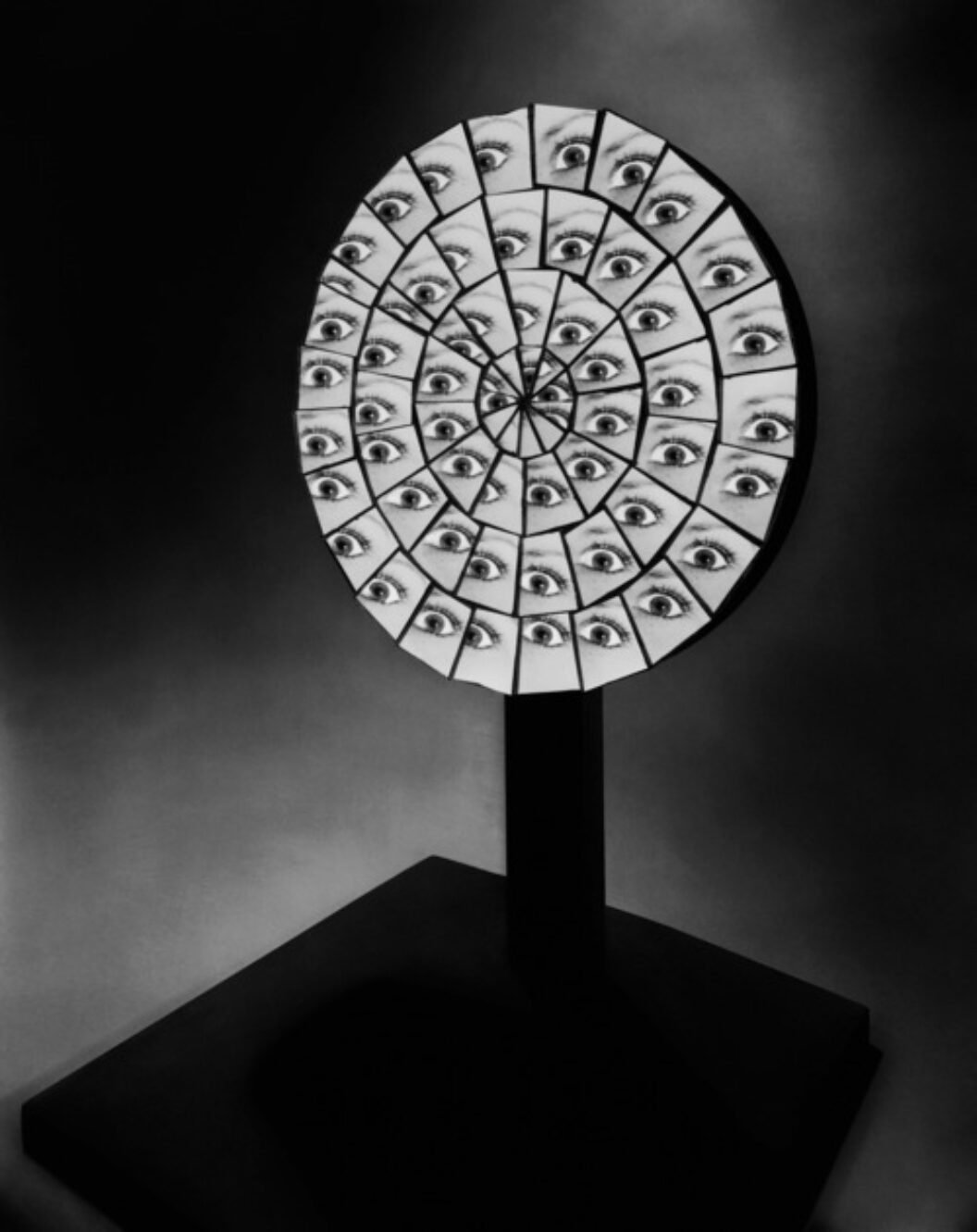 Before Abbott could arrive at these strange photographs of waves, it seems she had to work depictions of the visible world using more traditional methods. Photography and Science does a good job of concisely documenting this development. The show includes a couple of early architectural photographs of New York (from her first major book—and seminal New Deal document—Changing New York), before moving quickly to her photographs from the '40s of the tangible world of nature: fish eyes and gypsum, wire looped in a coil, a magnolia leaf, a poet's eye, silver ore in quartz, magnetic fields made visible by iron and steel filings, a moth's wing, mold. From there, Abbott moved deeper into the natural world, into the invisible physicality of waves, interference patterns, force, and energy, and into that basic patterns—like the parabola and the ellipse—that underlie much of what what we see. These photographs have received much less attention than Abbott's earlier work in Paris and New York, which is unfortunate, since they contain what the writer Elizabeth McCausland called the "content of reality," a content that makes seemingly abstract images much more affecting.
That content is more than fish eyes and filings. In what she called her manifesto, written in 1939, Abbott referred to the "warm human quality of imagination" necessary to fully communicate science's "austere and stern disciplines." These photographs document not only reality but also the human imagination navigating (and suffering through) that reality, doing so entirely through suggestion.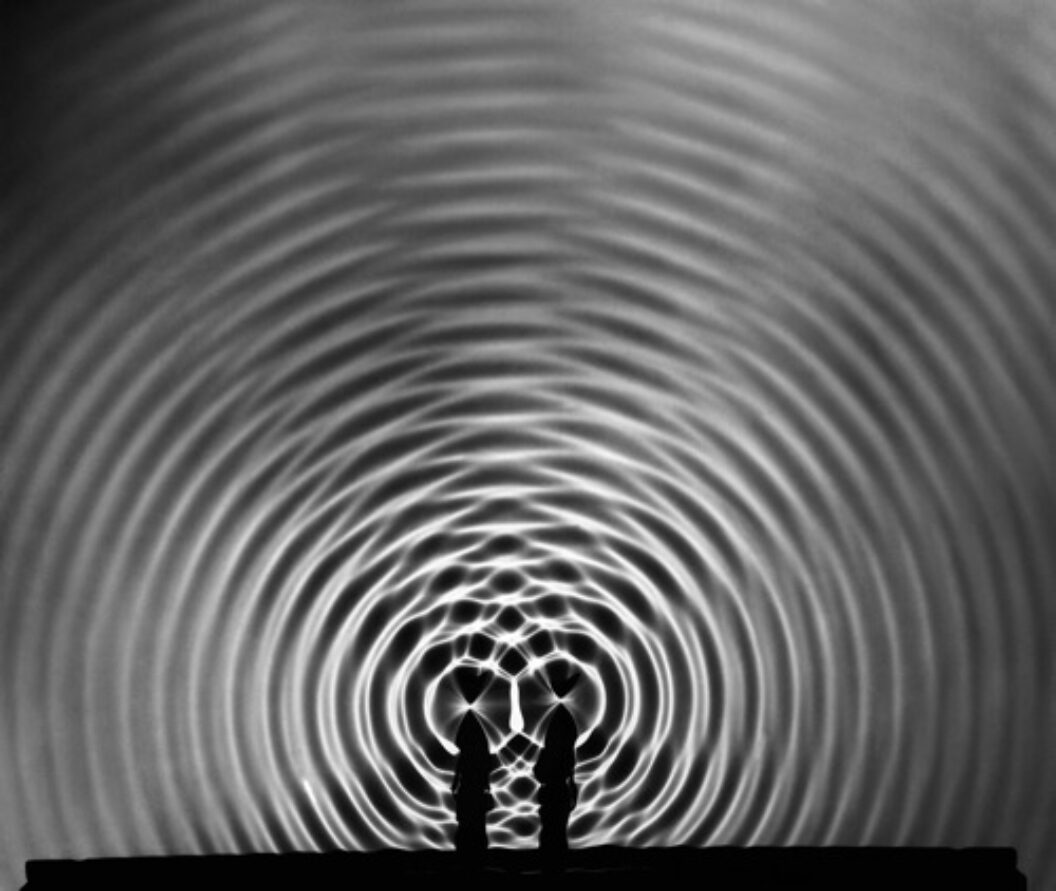 Abbott's photographs depict a reality that is patterned, full of orderly progressions and measurable angles, predictable movements and predictable outcomes, one that is seemingly very different than what we experience at street-level. Here, life feels like an accident. Crowds gather and disperse. A woman dances on a subway grate. Babies are born with congenital diseases. That Abbott captures these patterns and by extension our human position within the pattern—tiny, tinier than tiny, the faintest possible point—is mind-boggling, but it is also deeply moving. It is the "poetry" that Abbott spoke of in her manifesto as so necessary to communicating the beauty of science's "vast implications" to the layman.
It is surprising to find imagination, sympathy even, in images portraying spheres of unequal mass and spheres in diminishing arcs, constant velocity and the crystalline structure of metal, but there it is, all the more powerful for its subtlety of expression. A ball hits a surface, its course traced in light—brightest at the top of each arc—and with each bounce its arc decreases in size until, inevitably, it stops. Or will stop, somewhere outside the frame.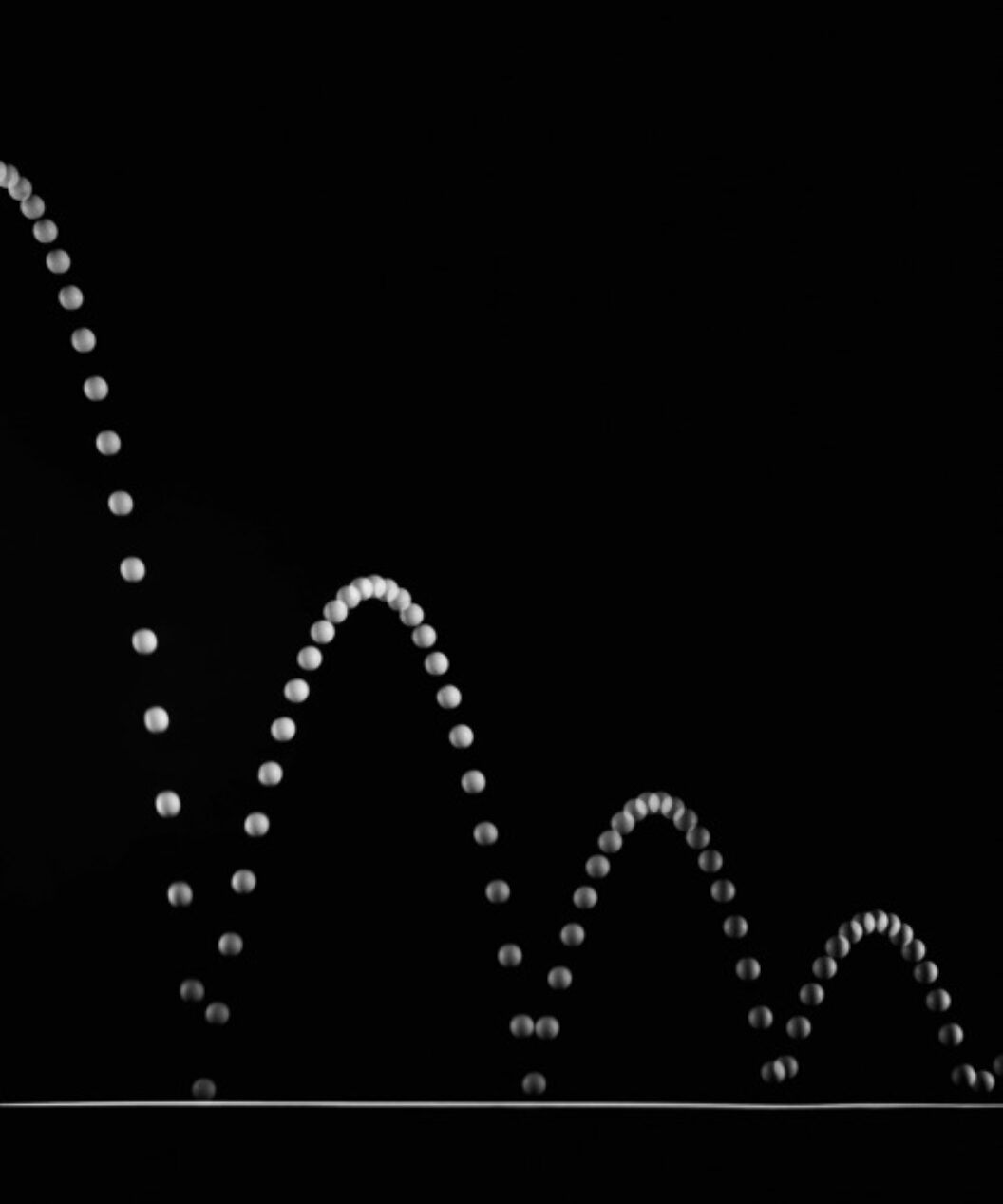 Geoffrey Hilsabeck is the author of the chapbooks The Keepers of Secrets (Kenyon Review) and Vaudeville (The Song Cave). His work has appeared in various publications, including 6×6 (Ugly Duckling Presse), We Are So Happy to Know Something , and on NPR's Day to Day. He lives in Somerville, MA.