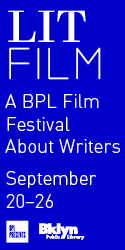 Saturnina came from a small village in the Andes called Tarata, a village so poor there was no electricity, no running water, not even a paved road to reach it. She was one of the thousands of Indian girls who came to the cities to find jobs as household help. In Peru at that time even the most modest of families employed a maid. The Indian women came to find the "promised land;" instead they found frustrated housewives who exploited them.
Maids came and went in my house, but Saturnina stayed with my family for a long time, becoming a friend and an ally. She was 17 when she arrived, full of life, and anxious to work and be loyal. She had the olive complexion and the high cheekbones typical of Indian women. Her long black hair, which matched the color of her eyes, was held together in two braids. Her mouth was like a tiny dot in her face, but it opened up into a wide, contagious smile. She spoke good Spanish and had an odd habit of covering her face with her hands when asked to do something she felt unable to do. "Teach me, patrona," she would beg. There was nothing she was not willing to try.
Unlike the other maids, who were inscrutable, Saturnina had an open disposition and loved to talk. We were only eight years apart when she came to our house. She was the maid assigned to the children, so she spent a lot of time with us instead of in the kitchen, where the others congregated. Her life story was similar to that of many of the other maids, except that most of them came to us directly from the sierra, while Saturnina had worked for another family before us.
Saturnina did not know who her father was. By the time she was old enough to remember, her mother was living with another man. Her mother had nine children by five or six different men, but only three of them survived childhood. Saturnina's earliest recollections were of her mother being beaten by the man she lived with, who often arrived drunk at night. "I can't understand it, Nina Gabriella," she said. "I think Indian women like being beaten. My mother used to say, 'He loves me, he beats me.'"
Her family lived in a one-room house where everyone ate, slept, and cooked. They had only one bed, in which her mother and her mother's lover slept. At ten, Saturnina was raped by her mother's lover. "When I told my mother, she said that I had to get used to it, because men were like that. I was so afraid of him that one day I ran away and came to Tacna. In the marketplace I met a woman who said I could work for her. She said she couldn't pay me, but she would give me a roof to live under and food to eat. She also told me she would give me a day off every week and allow me to go to school in the evenings.
"The woman lived in a large house. Her husband was an army captain, and they had three sons, who were little and unruly. When I arrived at her house, she bathed me and washed my hair in something called DDT. We Indians knew no hygiene and carried with us bugs that gave white people strange diseases. I didn't mind being made clean, but it hurt and burned so much. She also threw away my clothes and gave me a uniform to wear. She taught me to cook, to clean, to do the wash, and to iron. I don't think they had a lot of money, because I was the only maid. I worked from morning until night, never went to school, and never got the day off I was promised.
"But my patrona was kind. I knew no Spanish, and she helped me learn the language. She let me listen to the radio-novela with her. I went with her to the market every day. On the way I used to pass by your house, so big, with all those green plants and flowers. I knew I wanted to work here someday. I stayed with that family for a long time. I was not happy or unhappy. There was so much new and special in that house, especially the food we ate. In my village we ate only potatoes and corn, and on special occasions, llama meat. In the patrona's house I had my own bed, and a light at night, and a shower to make myself clean. She taught me to knit, and I made myself a sweater to wear on Sundays. My mother found out where I was and came to get me. My patrona gave her money, and my mother let me stay.
"One night my two little patrones came to my room. They were naked and got into my bed. They wanted me to do things I didn't want to do, as my mother's lover had. I screamed. Their father came and ordered the boys to leave. The next day the patrona told me I had to go. I was very sad. I was very afraid. I had no money. I went to the market and asked a woman who sold fish to ask your mother if she needed a maid. That is how I came to this house."
What Saturnina wanted most was to learn to read and write. She went to school in the evenings, but she was smart and didn't feel she was learning fast enough. She borrowed my schoolbooks and sat with us when we did our homework. Soon she was doing math and picking up Italian words. She was the only maid we ever had who learned to speak Italian.
Saturnina also wanted to learn to be a "real Catholic." She told me that in the sierra, the priests were the worst men. She told me that they raped women and made them steal food from their homes. They got everything they wanted by threatening people with hell. Like most Indians, Saturnina followed a religion that was a mixture of the Catholicism forced on the people by the Spaniards and their own traditions. Although she believed in saints and miracles, she also believed in omens and curses and was deathly afraid of Mother Earth, who could bring winds that would kill plants and animals.
On Sundays, Saturnina would put on her best dress (a simple yellow cotton print with tiny daisies), tie a bright ribbon to the bottom of her braids, and head with the other maids for the plaza, where their social life took place. What happened then she never told us, and Mother said not to ask, but it became clear that there was a direct relationship between Sundays off and the fact that so many maids ended up pregnant. Saturnina looked down on the maids who arrived home on Monday morning, haggard and exhausted. She was the only one who came back Sunday nights. I can still see her standing by our large gate with her big smile when we returned from the beach, hiding the bag of candies she had bought us, the ones Mother forbade us to eat, behind her back.
Over the years Saturnina became a reassuring presence in our family. She was there when we came back from our trips and schooling abroad. She asked questions and looked at our new clothes and gadgets. If she was ever jealous, she never showed it. Saturnina asked to keep the boxes, the wrappings, and the ribbons that came with our purchases. Her only fears for us were that Mother Earth would make our airplane fall down and that we would not return for other, unimaginable reasons.
On one of my trips home from college, she confessed that she was in love with Ismael, Mother's driver, and that he loved her too, "just like they love in the radio-novelas." We plotted how to break the news to Mother. Saturnina, who was then almost 30, was afraid that Mother would not approve of the relationship because Ismael was older and whiter than she.
They married before I went back to school. Saturnina made her own wedding dress of satin and lace, like a "real bride." For her wedding day, she cut her hair and gave herself a perm. We gave her a sewing machine and a refrigerator as wedding gifts. Because she was so special, she was allowed to stay as day help. When she got pregnant, she proudly told Mother that her husband made enough money for her to stay home and be a "real mother" like her patrona. Eventually she and her husband saved enough money to open a small grocery store, where she still works.
Not long ago I visited Saturnina's house. It was clean and filled with the things that Mother had no longer needed. Our photographs sat next to those of her children in the place of honor on top of the TV. I saw her at Mother's funeral. She came dressed in black, still one of us.
Saturnina has not changed, but the times have. She dreams of having enough money to enable her children to learn a trade. Yet her store has iron bars to protect it from thieves and terrorists. I asked Saturnina what has happened. Reluctantly, she gave me the following answer: "It's modern times." Then she covered her face with her hands as she did years ago when she faced a difficult task. I knew to ask no more.
Gabriella De Ferrari was born and raised in Peru, then moved to the United States. She has worked as director of the Institute of Contemporary Art, curator of the Busch-Reisinger Museum, and assistant director of the Fogg Art Museum. She is the author of the novel, A Cloud on Sand. "Saturnina" is the second chapter of Gringa Latina: A Woman of Two Worlds, which will be published by Houghton Mifflin in April.
Originally published in
Featuring interviews with Felix Gonzalez-Torres, Juliana Hatfield, Li Young Lee, Antonia Bird & Danny Boyle, Liz Diamond, Bradford Morrow, Dave Hickey, David Seidner, Shirley Kaneda, Cachao, and William Gass.