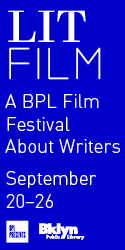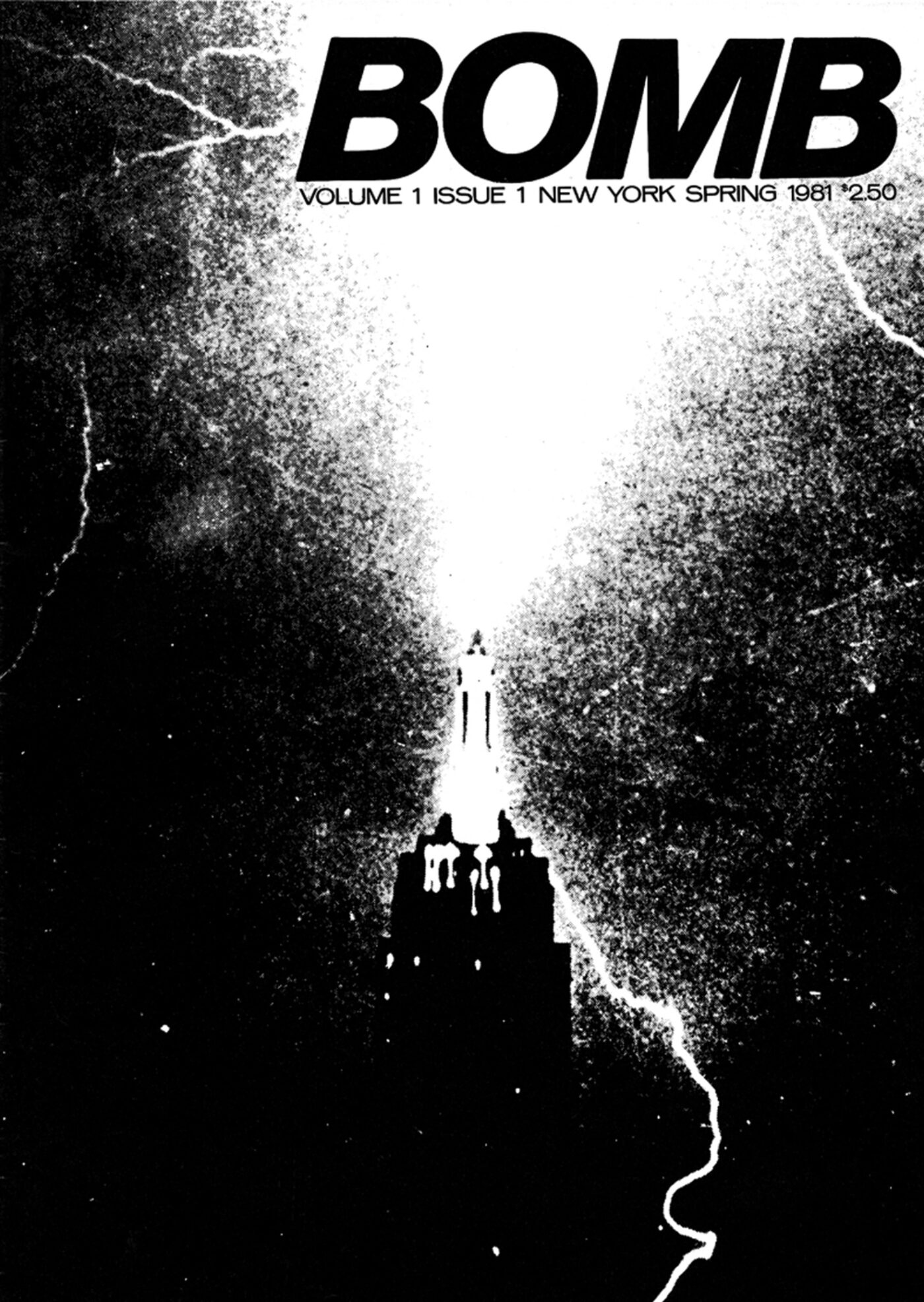 Sarah Charlesworth 1947–2013
BOMB co-founder and
contributing editor
I first spotted Sarah with Joseph Kosuth at a party somewhere in SoHo soon after arriving in New York in 1975. Our mutual friend Gordon Matta-Clark leaned toward her and asked, "Do you want to meet Betsy?" "No," Sarah responded. "I know too many people already." I laughed, sensing New York's social demands against the time it took to make art, let alone attend to the business of getting it received. Who was this stunning blonde who puffed cigarettes from a long black holder as if she were wearing white gloves? We became fast friends.
One afternoon, six years later, we were sitting at the desk in Sarah's studio—a pristine, rectangular workspace at the back end of a block-long loft with windows overlooking Mercer Street. We had been roommates the previous summer and had established an easy banter. At the time, we were intent upon figuring out BOMB's initial proportions and which artwork of hers would become its first cover. Each of us had co-founded magazines before—Sarah The Fox, with Kosuth, and I X Motion Picture, with Michael McClard and Eric Mitchell—yet neither of us knew enough about graphic design. "It's got to be classic proportions," I volunteered, "based on the golden mean." "You think?" Sarah asked. Sarah never agreed with anyone about anything without a good intellectual tussle, but this time she simply nodded. Then we looked at each other: we couldn't remember the formula. Sarah's expansive desk was almost a tabula rasa, nothing on it but two rulers and a bottle of Chanel N°5. Neither of us ever discussed it, but I don't believe we thought it contradictory to be avant-garde as artists and chic in our personal attire. "Chanel used the golden mean," I said. "It's possible," Sarah replied, measuring the bottle, "I think you're right." We made the first issue of BOMB in proportion to that perfume bottle.
It was uncanny how prescient Sarah's image choices for the cover had been, because of course the catastrophe of 9/11 had not yet occurred. Her selection included lightning striking the Empire State building and images from her series Stills. The latter were culled from news photos, each featuring a man or a woman a moment after they had leapt from a building. Her flawless framing of these tragedies—to escape fire, to commit suicide—excluded the cause. The Stills held a strange, peaceful quiet even as those captured moments—of people caught midway between leap and landing—must have been filled with terror. The BOMB logo, with a name taken from Wyndham Lewis's early 20th-century journal Blast, emblazoned above one of these falling bodies, spoiled the integrity of her artwork and made an unacceptable connotation. The lightning bolt (of ideas), the Empire State building (striving, inclusivecapitalism), embodied the New York City we loved. Mark Magill with another BOMB co-founder, Michael McClard, would help realize the magazine's full design and actually get the first issue to press. None of us imagined BOMB's longevity at the time, but Sarah would eventually design the 25th anniversary cover: a Polaroid from her Action Paint series that captured an essential exuberance with streams and globs of paint flying toward their trajectories.
Years flashed by: Sarah married the filmmaker Amos Poe; they raised two glorious children, Nick and Lucy; she and Amos separated; she bought a house in Connecticut, and fell in love with the playwright Lonnie Carter. All the while, every aspect of her artworks explored a balance between exacting precision and luscious, visual speculation. While she remains integral to the Pictures Generation, she was not always one of its chosen, although she should have been and most likely will become so posthumously. She struggled financially, moving to a Brooklyn studio long before it was hip to do so, and then losing that studio and moving her workspace to a storefront in Falls Village, CT. As a teacher at the School of Visual Arts, New York University, and ultimately Princeton University, Sarah practiced a pedagogy that encouraged research, freethinking, and dialectics, and was adored by her students.
Although we rarely got to spend time with each other, our friendship remained sacrosanct. When Elizabeth Murray and Bob Holman called a town meeting of friends to explain Elizabeth's illness, Sarah walked into my arms. It wasn't only the news of Elizabeth's cancer; Sarah had just lost her mother. "My mother died; I'll never see her again," Sarah cried and we held each other. You think your long-time friends will always be there because they always have been. You didn't think to say "I love you" the last time you saw them. One of Sarah's greatest strengths was her belief system; it centered on the potential of art, family, friends, students and community, in perpetuity.
Sarah was maddeningly opinionated (she always discovered the weakness in your defiance), slightly and slyly decadent (she was caught crossing the German border with a couple of joints in a film canister), a little wild (she could drink anyone under the table) and, at the same time, she was consistently loyal, provocatively observant, compellingly analytical, rigorously engaged, and sensational: all under the guise of a stylish, classic beauty.
Betsy Sussler is BOMB's Editor-in-Chief.
Originally published in
Featuring interviews with Amy Sillman, Paulo Bruscky, Steve Roden and Stephen Vitiello, Gonçalo M. Tavares, Rodrigo Rey Rosa, Ben Rivers, Julia Holter, and My Barbarian.