New York Live Arts presents
Marjani Forte
Nov 15-19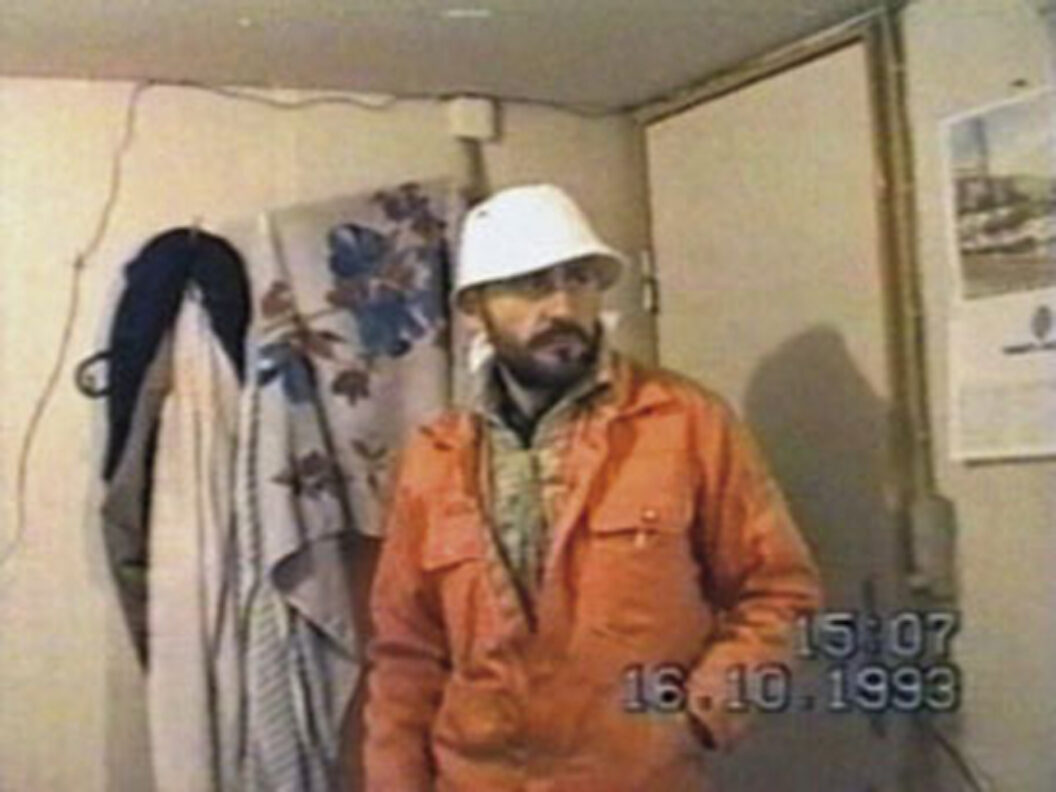 "It's about what I'm striving for, what we're all striving for—every person, humanity… the wishes and desires of the people to ascend, to transcend."
—Artavarzd Peleshian on his film Our Age, from an interview with Scott MacDonald in A Critical Cinema 3.
In 2005, Sara Garcia Villanueva, together with co-artistic director, Ángel Sánchez, founded Play-Doc: Festival Internacional de Documentais, which has taken place for the last seven years in the beautiful village of Tui, Galicia, population 10,000. The picturesque town sits on the left bank of the Minho, a river that forms a natural border between Spain and Portugal in the northern region of Galicia. I first met Garcia and Sánchez last summer in Kosovo where Garcia served as a member of the Balkan Dox jury. The three of us have run into one another several times throughout the year at various festivals, and—well, one sort of instantly falls in love with both of them.
Garcia, a native of Valencia, and Sánchez, born and raised in Tui, are both exceedingly warm and vibrant, each possessing a rabid passion for nonfiction cinema, which has deepened over the years they've been programming together. This year's eighth edition, as in every previous year, is a meticulously and intuitively curated cinematic journey. I will be jurying alongside Nicolas Azalbert, South American correspondent for La semaine de la Critique for the Cannes Film Festival, and Carlos Muguiro, teacher and researcher in the Slavic Studies Department at the University Pompeu Fabra in Barcelona.
The entire program consists of just 28 selections, the main competition consisting of only five films—Mirage by Srdjan Keca, Two Years at Sea by Ben Rivers, Vikingland by Xurxo Chirro, ¡Vivan Las Antípodas! by Victor Kossakovsky, and Yatasto by Hermes Paralluelo. Thematically, this year's films, workshops and spotlight programs on American filmmaker Ross McElwee and Armenian filmmaker Artavarzd Peleshian, will explore the dual themes of landscape and personal filmmaking: " … We find a desperate hunger for unraveling the mysteries of the universe, together with an inextinguishable desire to transcend them: life and death, agony and ecstasy, the fleeting and the eternal, the unbelievable capacity to survive, and the untiring search for happiness. Nature emerges majestic and fearsome, movingly beautiful and devastating—reminding us of what we are and the place we occupy on the planet."
A couple of weeks before the festival, I had a chance to speak with an excited—albeit thoroughly exhausted—Garcia, shortly after she, Sánchez and their small team published the online program and delivered the catalogue to the printer. Without any significant backing, funding or other means of support, Garcia admitted to me that it is some kind of milagrito that this festival continues to exist and thrive every year. All it takes is unwavering dedication, the same kind the filmmakers they celebrate bring to their craft.
Pamela Cohn So many regional festivals desiring an "international" profile seem to have this insatiable desire to stuff their programs until bursting with way too many films. Not to mention having competitions where there can be as many as 25 selections. They also tend to be the same films that play, seemingly, at every festival, many of them films one can see on TV. It's fairly rare to find programmers willing to stay this pared down, to present thoughtful, carefully selected programs for their local audiences. Obviously, it is a matter of resource, but with your programs you continue to propose very statements on about the nonfiction genre. How did this adventure begin?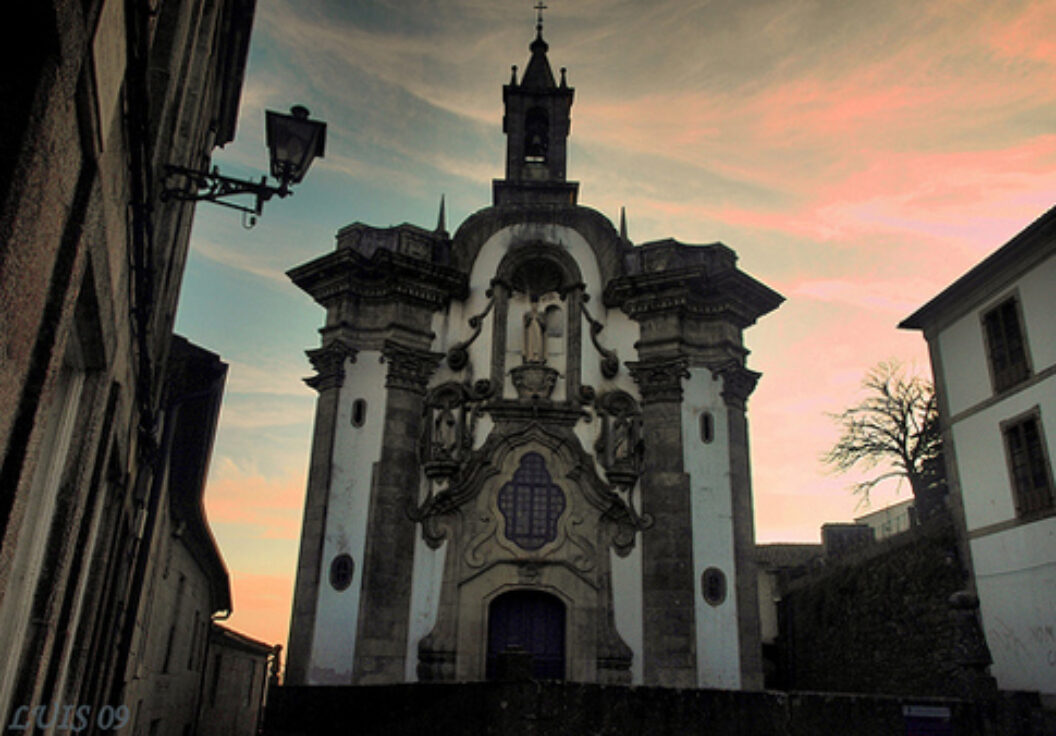 Sara Garcia I do think it's important for certain festivals to have these big programs and invite lots of industry people and have a marketplace, and so on. But, for us, we are focusing on showing things you can't really find anywhere else, including most of these larger festivals. Here, there is a real chance to talk with the filmmakers in an intimate way. The most important thing at the festival is the works these filmmakers make. And we really feel that right now, documentary is the most cinematic genre.
This is a very independent project. We do this because we wanted to bring a festival here to Tui. Ángel, who is a musician, is from here and has lived in Tui all his life. I come from Valencia, but the only house I have is here, so even though I am not here the whole year round, this is home for me, too. He and I worked together at other film festivals and both have a love for documentaries. It is the kind of cinema that we didn't really know much about when we started, truthfully; it's been a process of discovery for us over the years. Each year, the festival goes in a more particular direction. And while we could show more commercial films or the prizewinners from the bigger festivals, we are looking for something different for our program. Many of these bigger festivals ask for premieres and we're very small. And while we have a juried competition, our awards are very modest compared to what the larger festivals can offer. So we can't compete in this way and we don't even try. It would be nonsense anyway since our festival comes very early in the year and is before most of the larger European festivals. This year, we only have twenty-eight films in the entire program. And they're all films we love very much.
But we are ambitious in our own way. For instance, we were very determined to bring Artavazd Peleshian after seeing Italian filmmaker Pietro Marcello's film The Silence of Peleshian (Il silenzio di Pelesjan). Pietro showed us an early cut last summer and Ángel and I became obsessed with bringing Peleshian here to Tui. It's been very difficult, actually, to make this happen, to get in touch with him and encourage him to come. But we like this kind of challenge. McElwee we've been after for years. For one reason or another, he couldn't come because he was filming or finishing up a project. Always looking at the finished program, it all seems coherent; but really, we just follow our instincts. We start with a couple of films and go from there. But we don't really have a theme in mind at the beginning or anything like that.
We also have this very special film workshop, Laboratorio Play-Doc, an experimental project run by Spanish producer, Marta Andreu. This will be the fourth year of the workshop. Each year has focused on one particular theme in terms of how to capture a cinematic portrait. This year is the theme of exploring landscape and so we are also a bit influenced by this for our program. It all takes shape and makes sense, somehow.
We especially love the Eastern filmmakers. We had Polish director, Marcel Lozinski as our special guest last year, and have hosted filmmakers like the wonderful Lech Kowalski in past years. These directors and their works are real discoveries for us. We really want to share that with the people here. Our audience, while they do come from all over Galicia and northern Portugal, are mostly made up of the people of Tui. There's no university here or anything like this—it's really, really small. While it's important to bring challenging work here, we also want to bring balance so as not to make the program too intense in terms of cinematic experience or make it seem as if it was a festival only for the cinephile. We have a big following now and the people are very open to new experiences so we don't worry too much about exhibiting "difficult" films.
PC When I encounter films like the ones you've selected, they resonate on such an intimate, human level—this is their strength and their gift. I find them the opposite of "difficult," since they're so clear in their statements even though most don't present themselves in traditional narrative structures. Not to mention that they are all in various ways breathtaking pieces of cinema. As well, the filmmakers you choose to spotlight have such strong imprints—one can feel the presence of the maker in every frame.
SG Yes, I agree. For me, as well, it's just a kind of fascination when I watch these films. I think a film like Vikingland, for instance, which is by a Galician filmmaker, in very subtle ways presents so many layers of significance and meaning. It's about representation; it's about loneliness. It's about the need to leave an imprint of some kind. It's beautiful, really. It's a film that triggers things. It's not a "round" complete narrative structure and precisely because of that, I love it. It moves me in a way I can't really explain, as do all the films in the program.
This is what I like about films in general—the films that are not obvious in what they mean to say, that have no obvious "message" to impart. And yes, because Vikingland is a film that comes from this region, this makes us very proud of it, similar to how we felt about last year's Todos Vós Sodes Capitáns (You Are All Captains) by Oliver Laxe. These are filmmakers that take risks; they're very free in their artistry. That's what we like about documentaries, really, this kind of depth, the way they stay with you long after watching them. They are not easily forgettable like so many of the more popular films. The more personal they are, the better, in my opinion. I love films the most where the filmmaker is addressing the big questions in life and is asking these questions in the language of cinema.
PC You do see how fragile it is and how independent and stubborn a maker must be. The experience you offer to a filmmaker when they come to your festival is quite extraordinary, as well. Friends and colleagues who have visited Play-Doc are downright rhapsodic in their description of just how amazing the few days they spend in Tui are, the incredible hospitality—from the festival staff, certainly, but also from the entire town.
SG It's just quite natural for us. We feel like we are inviting people to our home—and we think of it like that because it's true. We invite people we like and we know we will have fun together. And we get to show you the best we have here, to share the food we have here, the best wines to drink, to go to the river, to go to the mountain where wild cows and wild horses graze. We share the beauty of this place. I think it's like anyone would do when a friend comes to visit you in your hometown. I would do the same thing with anyone that would come to visit me; it's not really particular to the festival, necessarily. The city of Tui where we hold this event happens to be a very, very beautiful spot and it transforms during the course of the festival, certainly, because of all the visitors. We do all this on a very small budget and each year, financially, it's like starting from zero as to how we will afford to make it happen. There's no obligation to do it; we do it because we love it and that's the key to the whole experience. Galicia is a very special place, as are the people here. It's very different from the rest of Spain.
PC I got to meet Marta Andreu, the woman who has created the workshops, in Lisbon a few months ago. I would say that one would be hard-pressed to find a more dynamic, electric presence. Her passion for this kind of filmmaking is quite palpable. The workshop she's created consists of putting a camera in someone's hands, teaching a budding maker how to create cinematic portraits intuitively. I'm looking forward to seeing her in action with the participants. How did she get involved in Play-Doc?
SG Marta came as a juror to the festival several years ago when it was still very new. We all were on the same path of discovery, more or less. She's very passionate about her work and we talked about this possibility of doing some kind of workshop that would take place during the few days of the festival. The experience of doing it was amazing right away because she, herself, has found the freedom to do what she always wanted to do in terms of being a producer and a teacher. These workshops, therefore, have a lot to do with production and the art of producing authentic cinema. She is the kind of producer that is a creative partner helping the director make the film he or she wants, with no other agenda at all. She's not interested in producing commercial artifacts but making films as a way to storytell. This is not easy to find in a producer, really, since most producers are thinking more in terms of market most of the time. That's why we are so happy with these experiments because the outcomes are amazing. Really wonderful work happens when a filmmaker is set free from as many constraints as possible.
PC Have these films had a chance to be shown in front of an audience? Or is that not really the goal?
SG We have these portraits, stories with several characters that have been made over the years; the same people have been filmed over the course of some time. One can see some kind of evolution. We haven't shown this film that is comprised of these different portraits. Everywhere Marta goes, she talks about this project but they haven't yet found a way to exhibit the result of this experiment. But we have another workshop, this docs-in-progress workshop. Two films from there have played at some festivals. And there are two projects in particular Marta feels strongly are contenders for festivals like Locarno or Venice. She considers them masterpieces. These have just been finished.
PC I was a bit bowled over at the caliber of the language in the essays you've published on your site about McElwee and Peleshian. They are very intellectual, beautifully articulated, complex essays. This offsets, in some manner, the more practical, workmanlike approach to filming intimate portraiture we've been discussing. Good film criticism is an art form in and of itself, after all.
SG We feel this work deserves it, this kind of careful attention. Filmmakers like Peleshian and McElwee deserve these kinds of essays, writing which does something more than just praise them for their artistry. It's a way to understand more of what they create and how it affects us. It's a way to impart its importance by giving it this kind of weight and attention. Perhaps it's too academic, I don't know. I mean we don't want to scare people away or think they can't encounter the work in a more fundamental way.
This festival is definitely not a festival for cinephiles; that's not what we're after. You don't have to know anything about cinema to understand these films, not at all. Our approach is more emotional than intellectual. But we want to approach this from many angles. Except for on the site, we don't really have a lot published about the program or the filmmakers. But the more we provide these various elements, slowly we, along with our audiences, learn and broaden our knowledge every year that we do this. We all become more and more exigent, wanting to know more. The films of Peleshian are very emotional. They tell us that it's important to continue to explore the core of the problem—which is us as human beings (laughter). All the films we've selected do this in a magnificent way.
PC The struggles and the questions being asked never change much, do they?
SG The more you learn about something, the more exigent you become and, in turn, a greater urgency seems to develop to know more. Your taste, your aesthetic takes form in a more defined way—it's like in anything else in which we might continually educate ourselves, becoming somehow a more vital participant in this larger conversation. There is an evolution of some kind, but not in any obvious, or highly defined way. And for us, it's the satisfaction of doing the best job we can to enable other people to learn and grow if they want. We love this ongoing discovery of films and filmmakers. It never ends; you're never through. It's an amazing challenge to do this. Each time we finish, we are hungrier to know more.
Also, really, festivals are the only way to do this. They all should offer whatever cannot be seen on television or in regular commercial theaters, which are disappearing anyway. The only things that are surviving are the cinemas that show the big Hollywood films. To be able to watch a documentary in the cinema is almost next to impossible; it's very, very rare. At the very least, festivals should offer this kind of cinema that is impossible to see anywhere. That's why we never question what we decide to program, no matter how "obscure" or challenging or risky or whatever you want to call it. And we have learned from experience that our audiences can never be underestimated in any way. You can't even really talk about an "audience." I mean an audience is made up of a lot of individuals with their own opinions and thoughts, right? Some like the program; some don't. Like us, they want to discover things. They come here because they know they will find things here they cannot find anywhere else. The ambience we create during this event is also part of it, this collective experience.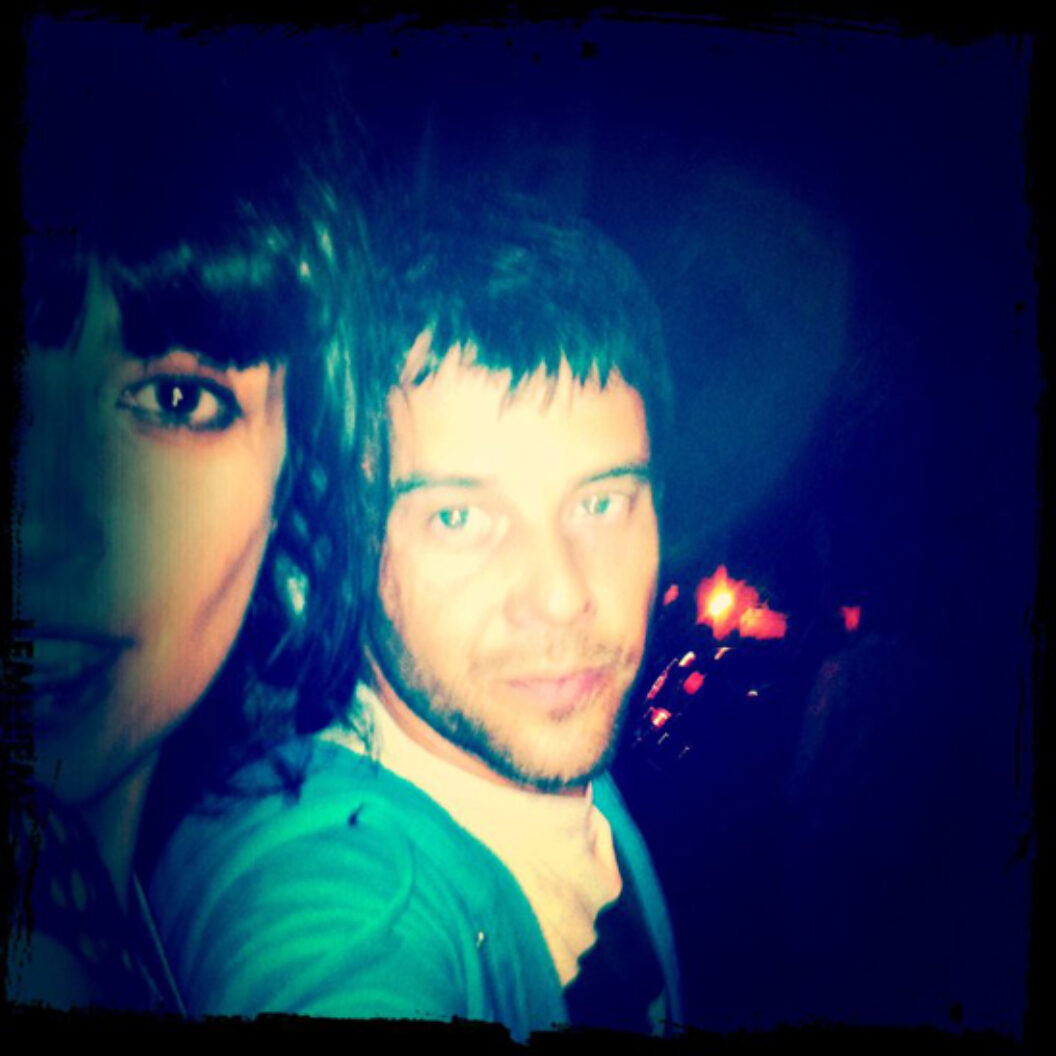 PC Is there a certain specific experience you can recall in the years you and Ángel have produced Play-Doc that sort of sums up everything we've been discussing, particularly in terms of this collective experience?
SG You know when you ask the question this way, there is one that immediately comes to my mind. I mean, there are several, of course, but I can think of this one special moment. It was in 2006. Every year, we program a particular music documentary and we invite the film's subjects to come meet the audience and then perform for them in concert. The film that year was Venus of Mars by Emily Gold about a glam band of transsexuals called All the Pretty Horses. The film is, essentially, about the love story of the leader of that band, Venus, who is transgender, or actually in-between genders. He and his wife have been together through so much. It's a beautiful love story and an amazing film. But what was truly amazing was the response from this place in how they welcomed Venus. Tui is a very conservative place, for the most part. But the people here embraced this film to their hearts in such an incredible way. And the concert the band gave was incredible, epic. Venus told me about how this affected and moved them so deeply. Even in places like New York City, people stare with disapproval because of they way he looks, the way he is. The whole band felt so welcome here, experienced such hospitality. Everyone was practically inviting them home, buying them drinks and food, telling them how wonderful they are. And it was because they had met them in this film, where they got to learn about their story in such an intimate way. When they got to see the band perform afterwards, they went wild. It was magical. Those moments, that whole evening, was one of the most beautiful experiences I can recall having. Everyone remembers that concert, that film, those people. It was very special for us all.
And, this year, we are so excited to have Peleshian come. We don't know what to expect since, publicly, for the most part, he has essentially stopped speaking, as Pietro illustrates for us in his exquisite film. All that is left to say, I suppose, is in his films. I hope he will come and relax and enjoy. We still don't know whether he will be willing to talk or not, but it doesn't really matter. That's up to him. He's a very complex character, this Peleshian. I think he's a genius. He's very stubborn; he distrusts everything and everybody. But when we speak to him on the phone—he only speaks Russian and Armenian—I really feel such a tenderness for him.
PC I admire you both greatly for staying the course. It gives hope to people like me who believe in this kind of cinema so deeply. Sometimes it's the only thing that keeps me going.
SG Me too.