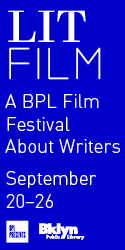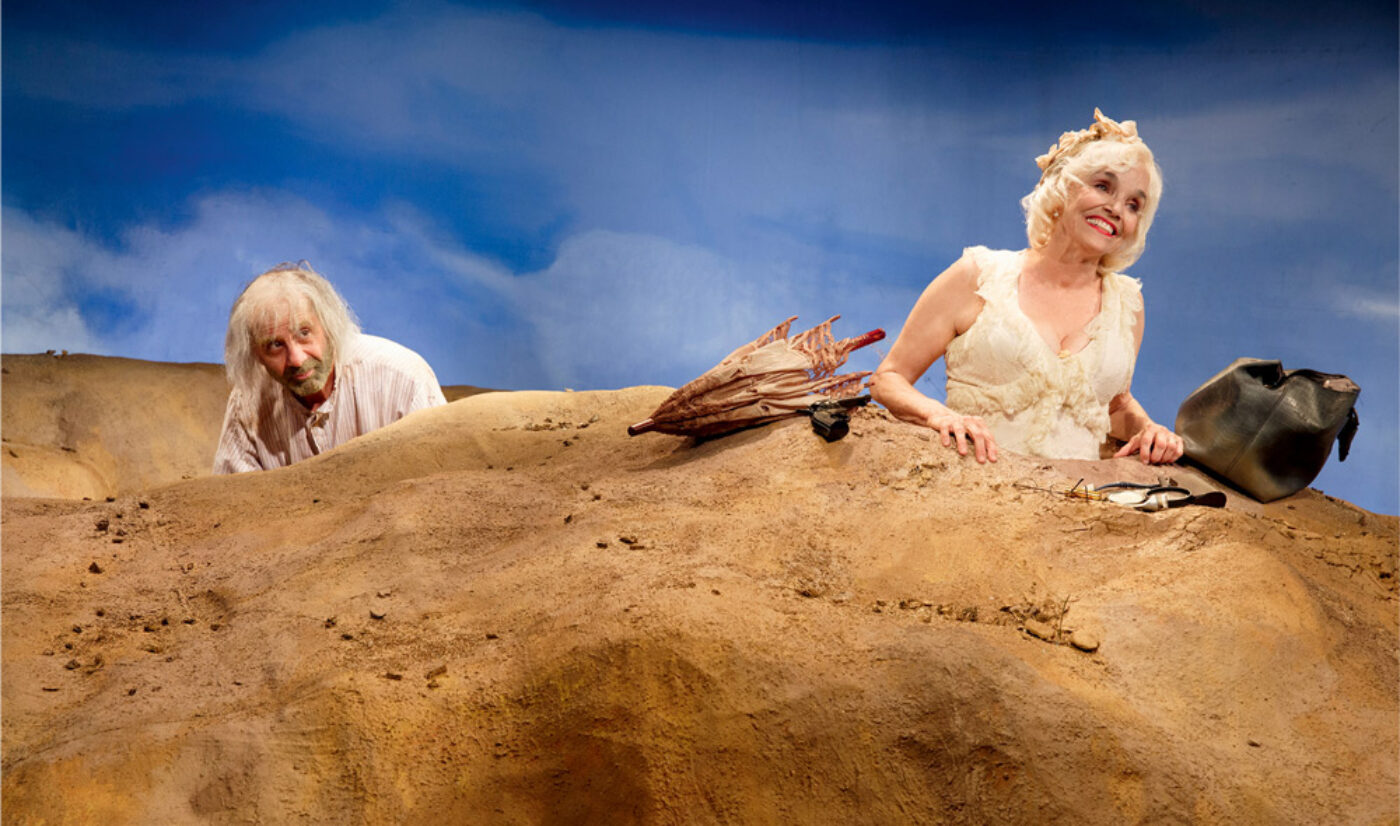 The Flea Theater, New York, 2015
Winnie is buried to her neck in scorched earth. A black revolver rests beside her chirping and disembodied head. Willie, her companion, feebly scratches on all fours at the impossible mound that separates them—at one point nearly rolling down its face into an empty abyss below. "Oh," cries Winnie, "this is a happy day!"
Samuel Beckett's tragicomedy Happy Days was revived in 2014 by veteran director Andrei Belgrader and (married) actors Brooke Adams and Tony Shalhoub. It recently completed a nearly year-long journey from Los Angeles's Theater at Boston Court (where it originated) via the Commonwealth Shakespeare Company at Babson College to The Flea Theater in Lower Manhattan. The performance at The Flea can be seen as part of a larger wave of recent Beckett revivals in the New York area; actors Ian McKellen and Patrick Stewart gave Waiting For Godotthe big Broadway treatment at the Cort Theater in the winter of 2013–14, and BAM hosted four of the Irish playwright's lesser-known works during its Next Wave Festival last year.
Happy Days has long been considered a work of absurdist theater, as argued by critic Martin Esslin in his 1961 treatise on the subject, The Theatre of the Absurd. What appears particularly resonant with contemporary audiences is Esslin's central claim that Beckett's work manifests the "senselessness" of the human condition "by the open abandonment of rational devices and discursive thought." Certainly, it is a senseless contradiction that haunts Happy Days—that is, a woman sinks slowly into the ground over two acts while prattling away to herself in the cheeriest fashion. Existence, according to Beckett, is a nameless and desolate place where time is running out and yet, impossibly, no end appears in sight.
The seventy-four-seat capacity of the aptly named Flea only serves to amplify the sensorial suffering of the actors on stage—the heat of a cruel sun, the knifelike shrill of the waking bell, the exigency of rapidly diminishing resources. Things get particularly raw for Brooke Adams as she navigates her character's physical immobility and loss of agency through the seemingly boundless reaches of hope and blind optimism. Applying lipstick and hat, the sinking Winnie seems to embody an entire generation of women who, not so long ago, equated the smiling tolerance of an intolerable suffering with a kind of godly grace. There were moments during the performance when I yearned to drag her out of that goddamned hole. But then she would flash her megawatt smile or crack a joke, and I'd forget the urge to free her.
For his part, Willie is pure human animal—nearly mute, masturbating, and snot blowing. He roots in and out of unseen holes and emerges occasionally, with great bodily effort, to offer Winnie a peek at a dirty postcard or to read the tidbits of his yellowing Reynolds News. As Willie, Mr. Shalhoub plays in the grand tradition of Beckett's post-apocalyptic derelicts (see Vladimir and Estragon in Waiting For Godot and Hamm and Clov in Endgame). And while feral in the handling of his bodily excretions—in one instance, something viscous is spat into Winnie's hair—the actor's dark slapstick offers an unlikely salve to the anxiety of watching a woman being buried alive.
Amber Power is an art historian and BOMB's development associate.
Originally published in
Featuring interviews with Nari Ward, Jim O'Rourke, David Diao, Rachel Rose, Tonya Foster and John Keene, Alice Notley, Deana Lawson and Henry Taylor, Annie Baker, and more.