Samantha Gorman and Danny Cannizzaro's Pry by John Cayley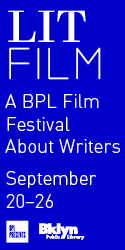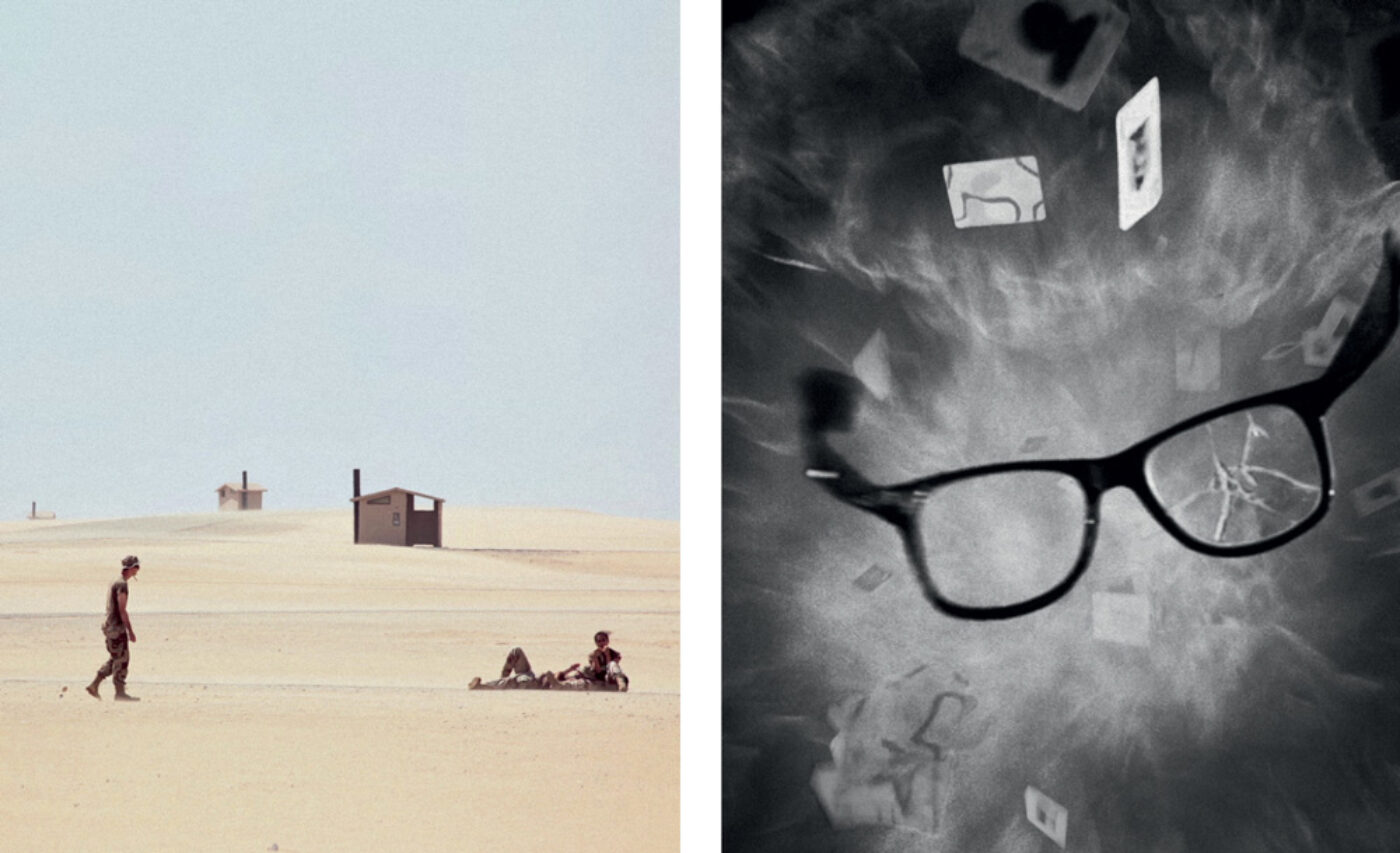 As the title of a literary publication, this word—Pry—must serve as a kind of invitation, an invitation to read. As a single-word sentence, it is an imperative. As a gesture, it encourages us to perform, implying that there should be an intrusion, a prying open, a gesture that reveals something interior, perhaps secret—something, at least, worth getting into. In the case of Samantha Gorman and Danny Cannizzaro's gorgeous audiovisual, multipart book—acquired as an app and loaded onto an iPad or iPhone—Pry is also the title of a specific story, the narrative of a young demolition consultant, James, whose life has been shattered and reconfigured by the 1991 Gulf War. James is losing his sight. We must pry open his failing eyes, or some other conduit for visual experience and memory, so as to help complete his story for us. Putting it that way might well be metaphor, however, the reading experience Pryoffers is one in which gestural metaphor is realized. The screen is the new surface for ever more of our reading. At once paperless and paper-like, the screen is now a "tablet" in our highly articulate hands. And it's been here long enough to offer us gestures, quite natural, some of which we can easily name: tap, drag, pinch, and, yes, pry, though this opposite-of-pinch may remain unnamed, an unspoken unpinch. So Pry is simultaneously the title of this story and a one-word media manifesto. It proclaims, and I agree, that gestures will be an intimate and necessary aspect of the experience of reading, as reading changes for all of us. Pry helped me to realize that the other gestures I make when I read most eBooks are simply a manifestation of what the media theorists call skeuomorphism—when current media imitate the material characteristics of earlier media merely because they seem to perform the same function. With an actual contemporary "swipe" you skeuomorphically "turn" the "pages" of your eBook while some sad animation lifts and flexes and bends the paperless pixels. But when I pry within Pry, I address the medium of the book itself. In a real, embodied, media-appropriate sense I am allowed and enabled to read differently.
The culture of reading is slow to change. In the present moment, eBooks are flooding into the market. They are easily understood as book-like, and ever more easily read as such by more and more people. eBooks may well wipe out the physical book, rendering it an all-but-antique form, prized and used only for certain special kinds of reading experiences—I know this has been said before, but the likely truth of this speculation is now supported by major investment in digital formats. If people will read eBooks, publishers will cease to pay for print.
The point is: reading may well be changed by skeuomorphic, commercially motivated bad faith, or else, rather, we must pry into and open up entirely new worlds of reading. Pry is one true gesture toward another and, perhaps, better future for reading.
John Cayley makes digital language art (especially within and against the so-called services of Big Software), and is a professor of Literary Arts at Brown University.
Originally published in
Featuring a cover with hand-drawn verse by Eileen Myles. Interviews with Carolee Schneemann, Nicole Eisenman, David Humphrey, Maggie Nelson, Justin Vivian Bond, Robert Grenier, Leigh Ledare, Chris Kraus, Moriah Evans, and more.