Sam Fleischner discusses the dramatic process of completing his new film Stand Clear of the Closing Doors.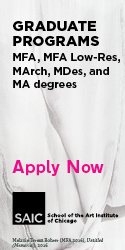 Sam Fleischner's poignant, well-scripted drama Stand Clear of the Closing Doors won a Special Mention for its premiere at the 2013 Tribeca Film Festival. Shot entirely in the Rockaways over a three-week period with a crew of fifteen, the story is about Ricky (Jesus Sanchez-Velez), a 13-year-old-boy on the autism spectrum who elopes when his older sister Carla (Azul Zorrilla) doesn't pick him up from school one day and rides the subway for an agonizing couple of days—until [the real] Super Storm Sandy intervenes. Capturing Ricky's intense mode of perception through expert point-of view cinematography and editing, the narrative contrasts Ricky's quiet concentration and growing resourcefulness as he learns to fend for himself with the emotional turmoil of his hard-working mother Mariana (Andrea Suarez Paz) ; it also explores the effects of his elopement on the family dynamic. (They are undocumented Mexican immigrants.) An unusually muted color palette, as well as subtle changes of camera focus, greatly enhance Fleischner's portrayal of the special nature of autistic perception. Story: Rose Lichter-Marck; screenplay, Lichter-Marck and Micah Bloomberg.
Interview filmed and edited by Liza Béar; production stills courtesy Sam Fleischner. For more info on Stand Clear of the Closing Doors click here. Liza Béar is a writer and filmmaker who co-founded Avalanche magazine in the '70s and later produced the TV show, Communications Update. Her films include: Oued Nefifik: A Foreign Movie, Lost Oasis, Force of Circumstance, and Earthglow.