Salomon Contemporary: 112 Greene Street by Saul Ostrow
Salomon Contemporary's 112 Greene Street: A Nexus of Ideas in the Early 70s revives the spirit of the post-Minimalism SoHo hub by exhibiting the broad range of ideas birthed there.

Discover MFA Programs in Art and Writing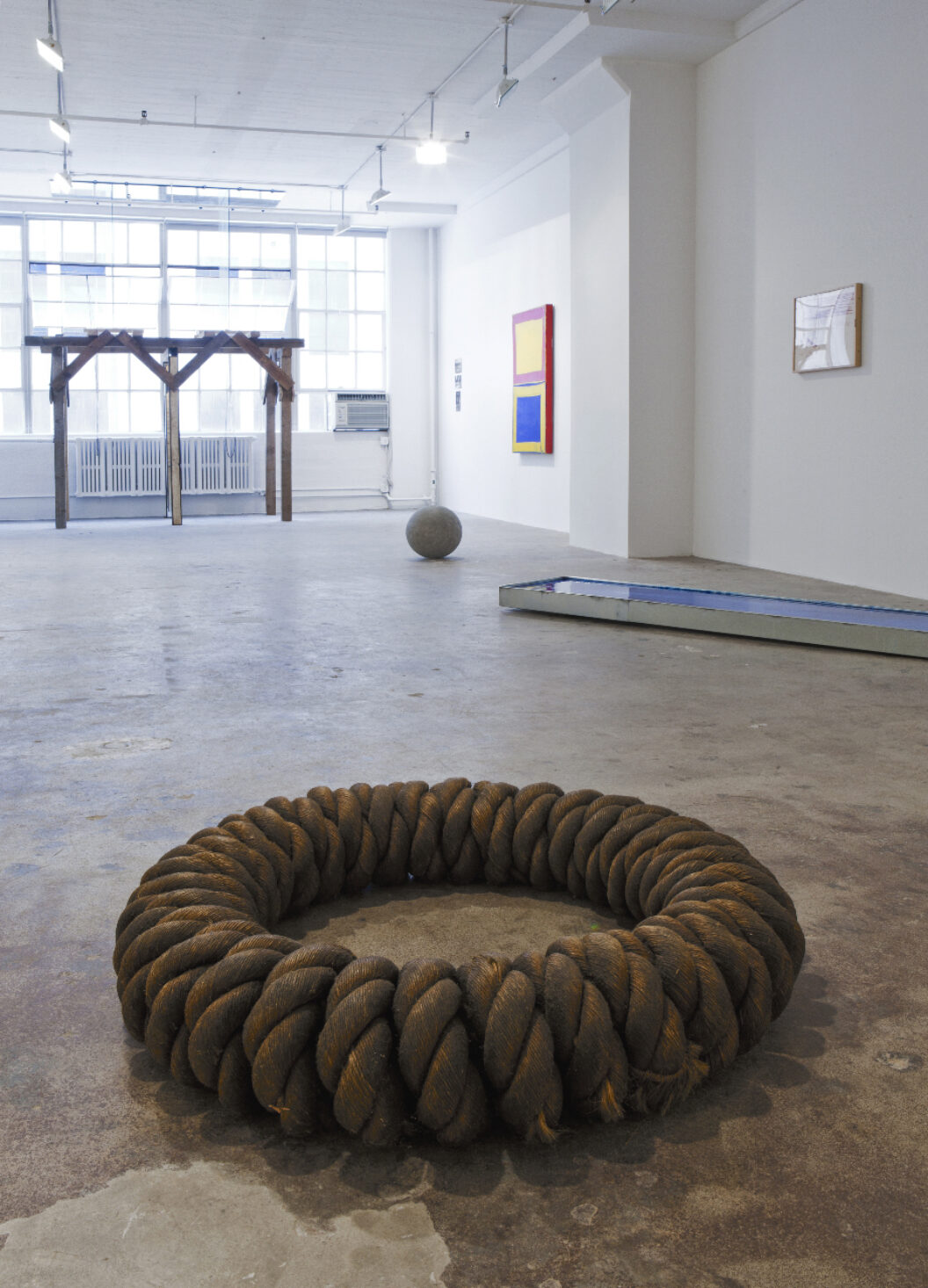 Jeffrey Lew's raw storefront and basement-cum-gallery space, known as 112 Greene Street, represents a singular moment in the art history of the '70s and the SoHo art scene. Founded by and for artists, it became a showcase for the eclectic grab bag of ideas and forms that found themselves organized under the heading of post-Minimalism. Today the period as typified by the activities of such artists as Vito Acconci, Joan Jonas, Jene Highstein, Keith Sonnier, Gordon Matta-Clark, Rosemarie Castoro, Alan Saret, Mel Bochner, Suzie Harris, etc. (all of whom participated in 112 Greene St.), has ever increasing appeal. Such moments of recuperation are fraught with risk in that such enterprises as Liza Beár and Willoughby Sharp's magazine Avalanche, the early histories of PS1, and of course 112 Greene Street, are in danger of misrepresentation as they and various artists associated with them come to be mythologized as the past is recast in light of present needs and histories.
This renewed interest was typified by two recent shows thematically built around 112 Greene Street. The one at David Zwirner Gallery was used to substantiate the growing myth of the centrality of Gordon Matta-Clark in the early '70s. More interesting and accurate, aesthetically and in spirit, was the show 112 Greene Street: A Nexus of Ideas in the Early 70s, organized by Ned Smyth (who had himself been a participant in the activities of 112) at Salomon Contemporary. This exhibition in Salomon's loft-like gallery space presented on equal footing the eccentric mixture of conceptual art (Bill Beckley, Dennis Oppenheim), painting (Mary Heilmann, Susan Rothenberg), installation (George Trakas, Ned Smyth), Minimalism (Louise Bourgeois, Alice Aycock, Jackie Winsor), early video, performance, music, and dance (Joan Jonas, Dickie Landry, Carolee Schneemann, Chris Burden) that was 112 Greene Street.
Saul Ostrow is BOMB's editor at large and the chair of visual arts and technologies at the Cleveland Institute of Art.
Originally published in
Featuring interviews with Francis Alÿs, Binyavanga Wainaina, Simon Van Booy and Siri Hustvedt, Natalia Almada, Joanna Newsom, Scott Shepherd, and Mickalene Thomas.