Saïd Sayrafiezadeh's When Skateboards Will Be Free by Lena Valencia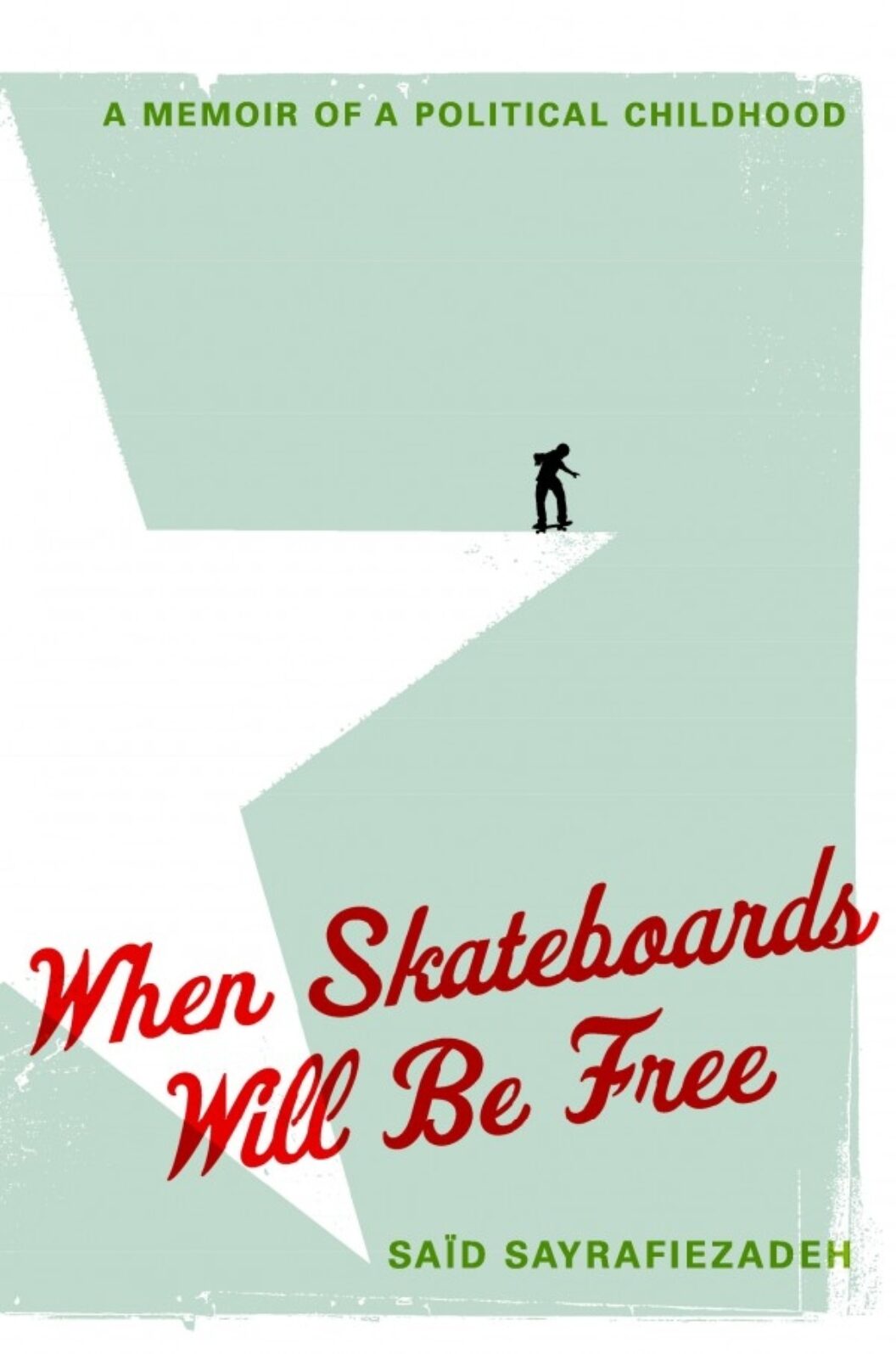 When a child is raised according to political doctrine, political decisions and personal habits become one and the same. When Skateboards Will Be Free, Saïd Sayrafiezadeh's account of his formative years in Pittsburgh and New York as the son of two fervently active members of the Socialist Workers Party, is interspersed with relatively calm scenes from his adult life (bike rides through Manhattan; office romances; trips to Bed, Bath, & Beyond), and brief technical explanations of the party's history. Sayrafiezadeh patiently describes his neurotic mother, brief encounters with his absentee father, and his fraught relationship to the party in a compassionate, calm voice that many reviewers have misidentified as deadpan.
Unflinchingly dedicated to the Socialist Workers' cause, his college-educated mother chose to live in poverty, dragging her son with her from one Eastern seaboard slum to another. All of Sayrafiezadeh's anecdotes begin as carefree childhood memories that end in trauma. Eating bagged lunches on a bench in a scuzzy, pre-gentrified 1970s Bryant Park en route to the Empire State Building, a four-year-old Said notices his friend's grapes, which his mother has banned from his diet as a result of the ongoing United Farm Workers strike. He throws a tantrum and runs off into the crowded park under his mother's seemingly careless gaze, gets lost, and ends up getting picked up by the cops. This arc applies to the memoir as a whole; lighter tales of his mother's eccentricities and parenting gaffes during his early childhood are followed by horror stories of anti-Iranian racism in junior high and his mother's severe depression upon quitting the party. What sets When Skateboards Will Be Free apart from other broken home memoirs is Sayrafiezadeh's story of his struggle to parse the deeply ingrained Socialist Workers Party politics from his personal psychology, no small task for those raised in an environment where discovering political consciousness carries about the same weight as picking a favorite band does for the "normal" American child.
Lena Valencia is an assistant editor at BOMB.
When Skateboards Will Be Free is out now from The Dial Press.
Originally published in
Featuring interviews with Dawoud Bey, Dike Blair and Joe Bradley, Harry Dodge and Stanya Kahn and Michael Smith, Nam Le and Charles D'Ambrosio, Guy Maddin and Isabella Rossellini, Bill Callahan and Jon Raymond, Pavol Liska and Kelly Copper, and Jacques Roubaud.