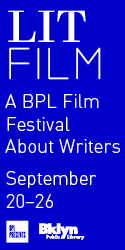 Roxane Gay is the best thing to come out of Nebraska since the 1971 Cornhuskers football team. A pop culture fiend with a feminist streak, a woman who listens to hardcore rap but still calls out Chris Brown for his misogyny, she is a walking set of contradictions and refuses to apologize for them. "I contain multitudes," she says cheerfully, when demonstrating a bit of identity negative capability.
Over the past decade, Gay has proven just how much she contains. Her essays about film, politics, sports, and books for Salon.com, the Rumpus and the Virginia Quarterly have poured out at an astonishing rate. They have proven that not only does contemporary culture still need a tireless beat cop when it comes to thinking about women's issues and how we talk about race and racial difference: but that our patrolwoman ought to be enormously funny.
In an essay on female friendship, Gay instructs "Don't flirt (too much), have sex, or engage in emotional affairs with your friends' significant others. … If you want to be with an asshole, get a fresh asshole of your very own. They are abundant." She is tired of women's bodies having to bear the brunt of all reproductive issues. "One of my favorite moments is when a guy […] says something desperately hopeful, like "Are you on the pill? I simply say, "No, are you?"
Gay's debut collection of stories, Ayiti, was published in 2011, and this year there are two books, Bad Feminist, a collection of essays, and An Untamed State, a harrowing novel about a well-to-do Haitian-American woman who visits her home country only to be kidnapped for ransom. The longer Mireille's father holds out paying, the more abuse—sexual, emotional, and physical—her captors heap on her.
In the past five years, Gay has made Twitter her fencing arena of choice. Over ten days I questioned her live on Twitter: a transparent interview of a sort.
John Freeman Now we start the pre-recording small talk: can I see your life-sized Peeta cut-out? (Peeta is a main character in The Hunger Games.)
Roxane Gay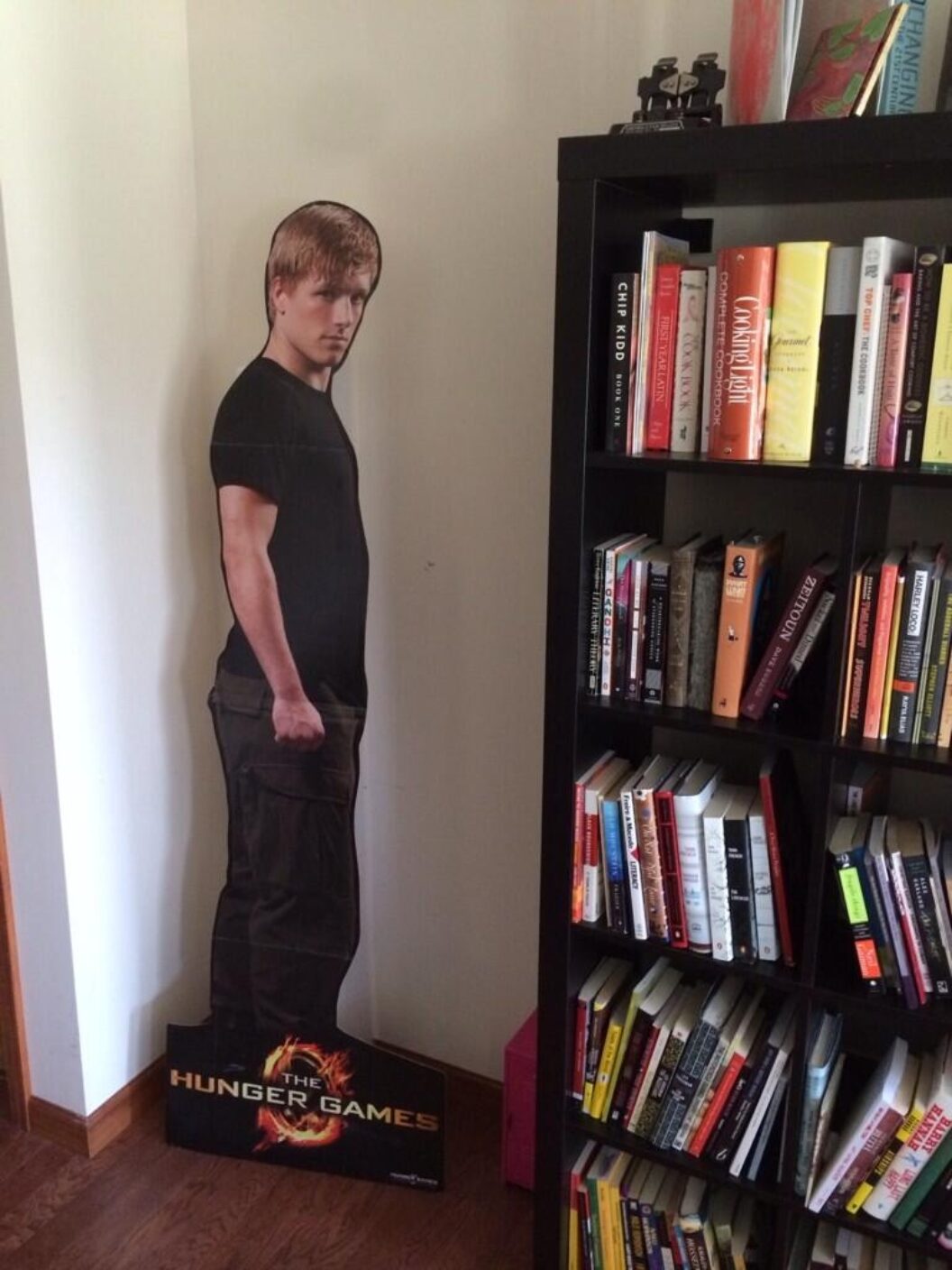 JF He's so little! Do you ever make your students address their issues to him?
RG LOL, everyone says that. Peeta is short in stature but big in heart. I don't make my students address their issues to him.
JF I just watched the second Hunger Games film, and was thinking about that great essay of yours. I would think you'd have a matching Cadmus?
RG What is a matching Cadmus? That sounds Latin and fancy.
JF I have matching Cadmuses in my living room, don't you?
RG I do not, sadly.
JF Sorry, I meant Katniss.
RG LOL. I would enjoy a matching Katniss. She is fierce and a guiding light.
JF Interesting confusion perhaps, given that Cadmus was credited with the Phoenician alphabet: what are your favorite myths?
RG I am not very well versed in myths but I have always been fond of the story of Medusa.
JF Now that the very old myths have so little circulation—outside of Medusa—what stands in their place?
RG Gossip.
JF Have you ever been the victim of malicious gossip?
RG Oh, yes.
JF How did you deal with it? I ask because the essays in Bad Feminist are, like Marilynne Robinson's, so often correcting an impression or reframing the terms of debate: I think rumors do the same but invisibly.
RG In grad school, this woman spread many a rumor. My favorite was that I was an alcoholic. I got mad, bitched to my friends and mother, and ignored the rumor-spreader. The best way to challenge misinformation is to stay the course.
JF As an essayist, do you ever make that decision (notice the interview booting up like an electric bat w/ awesome wings!) not to engage because it repeats and spreads the original (perceived or actual) misinformation or bad framework?
RG Absolutely. I rarely respond through essays to attacks. I won't dignify the nonsense or give it airtime.
JF I'm sort of moving away from humor to how you, as a writer, choose when it's possible—or necessary—to enter a messy debate, where by writing you run the risk of—in our culture of "balance"—elevating sheer nonsense—which is hard to attack, no?
RG There is always a risk in entering messy debates but I try to focus on nuance and what I see as deeply necessary. Sometimes nonsense gets more attention than it deserves but in these cases silence is not an option.
JF It is a point you make in your essay on "rape humor" in Bad Feminist. Your essays are funny and sad, always fierce: it makes me wonder if you ever had a period of silence, and if u could talk about it.
RG My life until I began writing essays was a period of silence. I didn't dare try and use my voice for fear it wouldn't be heard and for fear of what I might say.
JF Can you tell me more about this fear?
RG A fear of alienating myself from approval by revealing my truest self… a fear of not being heard, being judged, being misunderstood… These things make me tremble.
JF What role did approval play in how you grew up?
RG A huge role. My parents, who are wonderful, were very strict and expected us to be our best selves. It made me very eager for approval.
JF How did your parents end up in Omaha?
RG My dad got a job at Kiewit which is headquartered there. He is an engineer.
JF Did your parents have any expectations of what you'd be?
RG Yes. They were very invested in our being well-educated & they urged us to pursue careers that would provide economic security. I expressed a desire to be a doctor for many years and they would have liked that. That said, they also supported our interests. They bought me my first typewriter, took me to the library every week.
JF Did your parents tell you stories about Haiti? As in, did it exist in the imagination before you first went there?
RG They were rather circumspect in telling stories about Haiti but when they opened up, Haiti became this magical and mysterious place I very much wanted to visit. It very much existed in my imagination before I went there.
JF When did you first go to Haiti and what did you think of it?
RG I loved Haiti. I still do. It was so different from everything I had known in the Midwest. It was hot and chaotic and the beach was a lot of fun.
JF When did you start telling stories?
RG When I was four years old or so.
JF What were they about? And how did they change as you approached your teens?
RG As a kid, I would draw these villages on napkins and then write stories about the lives of the people who lived there. As I approached my teens, my stories became far darker, melodramatic, and often grounded in trauma.
JF Do you want to talk about how that trauma—which you write of powerfully—changed your writing? Did it ever stop you for a period?
RG Writing these stories allowed me to cry for help when I couldn't give voice to what I had experienced. My writing teacher, who was the first person to recognize that I might be a good writer, also recognized that I needed help. He made sure I got therapy (I was at boarding school). My experience never stopped me from writing. That was the only place where I could … scream.
JF Have you read Elaine Scarry's book, The Body in Pain?
RG No, I have not. I will seek it out.
JF Critical theory always comes with a Doppler wave of other lives I guess.
RG How do you mean?
JF It seems to me its necessity comes from lives we cannot touch until we use it to rearrange our own. It is a book about torture, among other things. Scarry's book, which I will mangle here, also explores how the unmaking at the heart of inflicting pain is mirrored by the process of creation.
RG Oooh, that is fascinating. (I just bought the book on my Kindle.)
JF Were you at boarding school in Omaha when this writing teacher helped you?
RG No, I attended a school called Exeter in New Hampshire. We moved around a lot because of my dad's job (always back to Omaha when projects ended). I wanted to go to 1 high school.
JF Did anyone put a book in your hand then that helped you?
RG In one way or another, every book that has been put in my hand has helped me. I always loved the escape of reading.
JF Escape comes before illumination, or are they the same thing for you?
RG Escape definitely comes before illumination. And the first person to put a helpful book in my hand was my mom, who gave me the Little House on the Prairie books. They are fantastic. I loved that you could tell rich stories about the Midwest and rich stories about girls.
JF You break out of prisons by the dark of a reading lamp.
RG Absolutely. As long as I can remember, reading has offered me light through the darkness of loneliness, shyness, pain.
JF You spent Friday nights reading in college?
RG Sometimes. In college, at least the first time around, I was really involved in the theater community. I spent most of my Friday nights building sets or tech directing or whatever.
JF Where was this? And were you a theatre major or just a tech goddess?
RG I went to Yale for my first 2.5 years of college. I was a tech goddess, always behind the scenes, where I wanted to be.
JF And then you had your missing years?
RG Yes. Just before my junior year, August, I finally cracked up and basically disappeared for a year. I went, with this guy I met online, to San Francisco for a few days, and then I went to Phoenix, Arizona.
JF When you got back to university how had you changed?
RG I was definitely more worldly. I was working at a university in communications and realized I could do what the faculty bossing me around were doing. I was also more determined to do something with myself though I may not have been clear on what.
JF How did you parents handle what could be perceived as failure?
RG They made sure I wasn't defeated. They were strict but they never viewed failure as an ending. Instead, it was an opportunity to try again.
JF You went to Exeter and Yale, but when you talk about writing or academia it is as an outsider: why?
RG That's a great question. In some senses I am not an outsider and I do acknowledge that. But I have also felt like an outsider for most of my life because of awkwardness and shyness. And other reasons. Perception and reality blur in this regard.
JF Does it come down to blackness and the way reactions to it encourage an improvisational skepticism and/or self-doubt?
RG In part, yes.
JF Did you identify more as black or Haitian growing up, or did this shift depending on context?
RG I don't consider these aspects of my identity separate though my identity as a Haitian American has always been significant.
JF I think a lot of us would assume Omaha is an especially hard place to be different, am I stereotyping?
RG It's complicated. I grew up in West Omaha, and we were generally the only family of color but my parents worked hard to insulate us. On weekends, we would spend time with the Haitian community in Omaha, certainly a small one, but it was nice to have that place of familiarity and recognition in such an unexpected place. That said, I was certainly something of an outsider growing up but not because I am black. It was mostly because I was shy and awkward and just had no clue how to interact well with others. Omaha is actually a pretty wonderful place though I will say it also has a segregation problem. Had I grown up in North Omaha, I would likely not feel so charitable toward the city.
JF Did this affect what literature you chose to study in graduate school.
RG No because I didn't study literature. My PhD is in rhetoric and technical communication. There was Aristotle.
JF I'm curious when you began cheating on Aristotle with popular essays, and why?
RG I was forced to read Aristotle. Though he has his merits I am far more interested in what he hath wrought among us.
JF What was the first essay and how'd you come to write it?
RG My first essay, a harbinger, was about inhabiting multiple seemingly conflicting identities. Essays 2 to 5 also covered this.
JF Have you felt, as you quote the director Ryan Coogler in your essay on Fruitvale Station, that "often times you've got to be different people to just stay alive?"
RG Not in the same way, largely because of the privilege I have been afforded. But I certainly understand what he means when he says that.
JF Privilege is relative: can you give me a sense of how privileged?
RG Well, I attended fairly exclusive schools, always lived in well-manicured, "safe" suburbs growing up. I have been broke, absolutely, because my parents taught us to be independent. Like most people, I had my Ramen-noodle-struggle years, but I have also had a safety net. I have never gone hungry a day in my life. I have never been homeless. I have always been fiercely loved.
JF Can you be all of you at once as a writer?
RG The older I get the more writing as my whole self becomes a possibility.
JF Did you realize, as you wrote those early essays, that you were entering "Public Womanhood," as you put it in Bad Feminist? And do you think the contentiousness of the issues you write about makes you a kind of cultural ombudsman?
RG I would never want to presume such a thing but certainly, I do try to examine our culture fairly and openly.
JF Hogwash. … you're so not fair. There are no essays on NASCAR in Bad Feminist.
RG I've saved those for the sequel: Badder Feminist.
JF What is the worst tattoo you've ever seen?
RG I can't think of a specific one but anytime I see someone ink a lover's name on their body, I do worry.
JF At swim meet in 1988, during wait for 100 meter backstroke, the kid ahead of me had whole back tat of a clown juggling VW buses and crying.
RG That is tragic.
JF Spectacles so often are, don't you find?
RG That is why we love them so.
JF You are conflicted about almost every spectacle you confront in Bad Feminist: movies, erotica, Chris Brown's dance moves.
RG I am because it is so hard not to be. There is this part of me that viscerally enjoys these spectacles. I love to be entertained and titillated. I also have a brain and it's hard to stop thinking and fully enjoy problematic things.
JF You only get unequivocal though when it's a spectacle of suffering women or the black body. Do these spectacles operate differently?
RG They absolutely do. It's about gravity. Some spectacles have far graver consequences. BUT, It would be short-sighted to say that there is no trajectory from 50 Shades or Chris Brown to female suffering.
JF How do you mean? Does our conditioning to spectate affect our ability to make moral judgments?
RG I also think that sometimes, we do get lulled into complacency by spectacle. We say, "It's just entertainment." But few things are "just" anything.
JF Given these thoughts, I am even more impressed with essays where you write of being raped: they slow a reader, make us you. They refuse to make your life a spectacle.
RG I certainly try to achieve that. I have no interest in being a spectacle and I am very hesitant to write from my life. I don't want to be defined by a given experience. I don't want people to read too much into, say, my fiction, based on what they think they know from an essay or three.
JF Who gave you permission to scramble so much with form? Or is permission necessary? Or is it the insomnia?
RG I gave myself that permission but I don't think permission is necessary. I refuse to limit what is possible for myself if I am willing to try.
JF You have essays as lists, stories in Ayiti as ledgers, fairy tales, erotic zombie stories, essays that feel like myth n stories like fact.
RG Each piece sort of tells me what form it needs to take. In terms of form, I take inspiration from my contemporaries—Matt Bell, xTx, Rion Amilcar Scott… so many others. When I see how they are willing to take chances, it emboldens me.
JF Okay here's a speed round; Samuel Delany?
RG Great Paris Review interview.
JF Great beard too. Sherwood Anderson?
RG Never read him.
JF Edwidge Danticat?
RG Grace and kindness, a guiding light.
JF Ayiti reminds me of her incredible last book, Claire of the Sea Light: the stories linked by a diaspora, the missing, secrets, love. The variety of forms, the stories shaped as primers, the fact that in the story that grew into your novel there's this quote: "Soon everyone was offering up their own desperate piece of information, conjuring a place that does not exist." It makes me read Ayiti like a beautiful recolonizing of the mind, an attempt to replace the projection of Haiti with one from within. Was this part of your project as you wrote those stories and put the collection together?
RG A recolonizing was absolutely part of my project—for both myself and people who understand Haiti narrowly.
JF And yet you resist sentiment fiercely: there is beauty & there's ugliness. Opportunities for kindness—between boat passengers—create opportunities for exploitation.
RG Yes. Because offering up a truth (not THE truth) demands a lack of sentimentality.
JF "We are a people living in two different times," one character says, regarding life with internet at the office, and no running water at home, AC at work, but barely a door on the home. What does thus duality do to interior life?
RG I suspect it creates a lot of frustration and a sense of living a half-life while also living in two worlds.
JF What impression do you most wish to correct about Haiti with this book?
RG I am not offering correction as much as I am trying to offer an expansion of the all too narrow story that is told about Haiti. The country is more than poverty.
JF Have you read Jean Toomer's Cane? Ayiti reminds me of it; the pain of leaving becomes beautiful, even though the place demands departure.
RG I read it many years ago. Such beautiful writing.
JF How did that book wind up at Artistically Declined Press?
RG The editor, Ryan Bradley, solicited me and at the time, Paula Bomer, a writer I really respect, was also involved.
JF When did you realize the long story at the heart of it could be a novel?
RG When the story and Mireille, the narrator, simply wouldn't leave me alone. She is the tenacious sort.
JF Her toughness is like but different than her father's isn't it?
RG Yes. Her toughness definitely started with her father but as she grew up and away from him it came more from within.
JF Did you read about kidnappings to tell her story?
RG No, I didn't. I didn't want to co-opt anyone's story. I wanted to use my imagination.
JF It's terrifying, this novel, but heartbreaking, because her relationships are part of the dilemma.
RG I was definitely trying to bring that out. Her relationships are a source of salvation and destruction.
JF We don't belong just to ourselves.
RG In Mireille I really wanted to explore being independent and belonging to others and the conflicts there.
JF By nature of who she is, Mireille is a public woman of a sort: a wealthy black woman in America, a target in Haiti, both ways of belonging to the public beyond her control.
RG Yes. And before the kidnapping she never had to consider those aspects of her identity. It becomes a revelation I think.
JF And of course her body is sort of publicly owned: "In the before I took the sanctity of my body for granted," she writes. "In the after my body was nothing."
RG There are experiences where you realize how fragile and insignificant the body can be made. As Miri faces her ordeal she also faces everything she never fathomed not knowing.
JF Is kidnapping for ransom a form of sexual revenge?
RG No, not intrinsically. Things escalate to sexual violence when it becomes clear the ransom isn't going to come easy if at all. The Commander in a misguided way probably sees his actions as revenge but he is just a sadist without a cause.
JF The book does not spare the reader, there are no fade-outs, her ordeal is made so real it feels like a captivity narrative.
RG There are many ways to write this kind of story but Miri isn't spared and the reader shouldn't be either. I don't want to traumatize people but one of the better ways to write sexual violence is, I think, to go to the difficult place. You should feel the need to look away.
JF I felt this powerfully.
RG Then the book has succeeded.
JF It recalled to me a piece Hadley Freeman wrote about Reeva Steenkamp and how invisible her story has become in the Oscar Pistorius trial. Her point being that women's suffering, even in the worst crime, can make them invisible.
RG Yes, all too often. Great article.
JF The book also conducts an investigation into happily ever after, whether it's God or fairy tales, or a simple, Are you okay?
RG Yes. I am intrigued by fairy tales and how often we rely on the hope of them.
JF You seem more like a fable gal.
RG I contain multitudes.
JF You certainly sing the body electric, this novel puts erotic moments in collision with traumatizing ones without blinking.
RG Yes, Miri doesn't immediately forget the life she led, the passion she shared with her husband.
JF And gradually must forget to survive—or have I got that wrong?
RG She remembers those moments when her body was a place of pleasure and then she must forget because the memories are a burden.
JF She is reduced to physical capital and when that transformation is complete she can be bought back.
RG Hmmm. Yes.
JF One quote I loved, on a more tender note: "Falling in love [ … ] requires its own private space."
RG Thank you. I am, despite the darkness of my writing, a romantic.
JF You wrote a zombie love story!
RG YES! Most people would do anything to be loved.
JF It's been odd interviewing someone on the 2 train, at the doctor's office, on my couch, in the loo (in the bath). Where have you been?
RG I have been in Philadelphia, Columbus OH, my desk at work, in bed, in the car, and at the grocery store. The future is real.
JF Hello future.
RG Hello, John.
JF Okay, final speed round future lady.
RG Bring it.
JF Do you stand close to microwaves when they're cooking?
RG Yes. When the time comes it comes.
JF What's so great about Tatum's neck?
RG It is thick and tan and it makes his voice sound meaty.
JF Pick up or convertible?
RG Pick up.
JF Pack at night or in the morning?
RG At night.
JF What's on your DVR?
RG It is 37% full. Lots of SVU and movies and some PBS stuff I keep meaning to watch. Also lots of Criminal Minds.
JF Stabler or Benson?
RG What a sword of Damocles… I have deliberated. Benson!
JF Your guilty airport travel magazine.
RG Mmm. People.
Originally published in
Featuring interviews with John Ashbery, Charlemagne Palestine, Juan Isle, Giuliana Bruno, Lola Arias, Roxane Gay, Tania Bruguera, and Joe Sola.