In this roundtable discussion with the participants of the new art show Don't Wake Up, Richard Goldstein inquires to each artist how estrangement, displacement, and their environment effect their artwork.

Discover MFA Programs in Art and Writing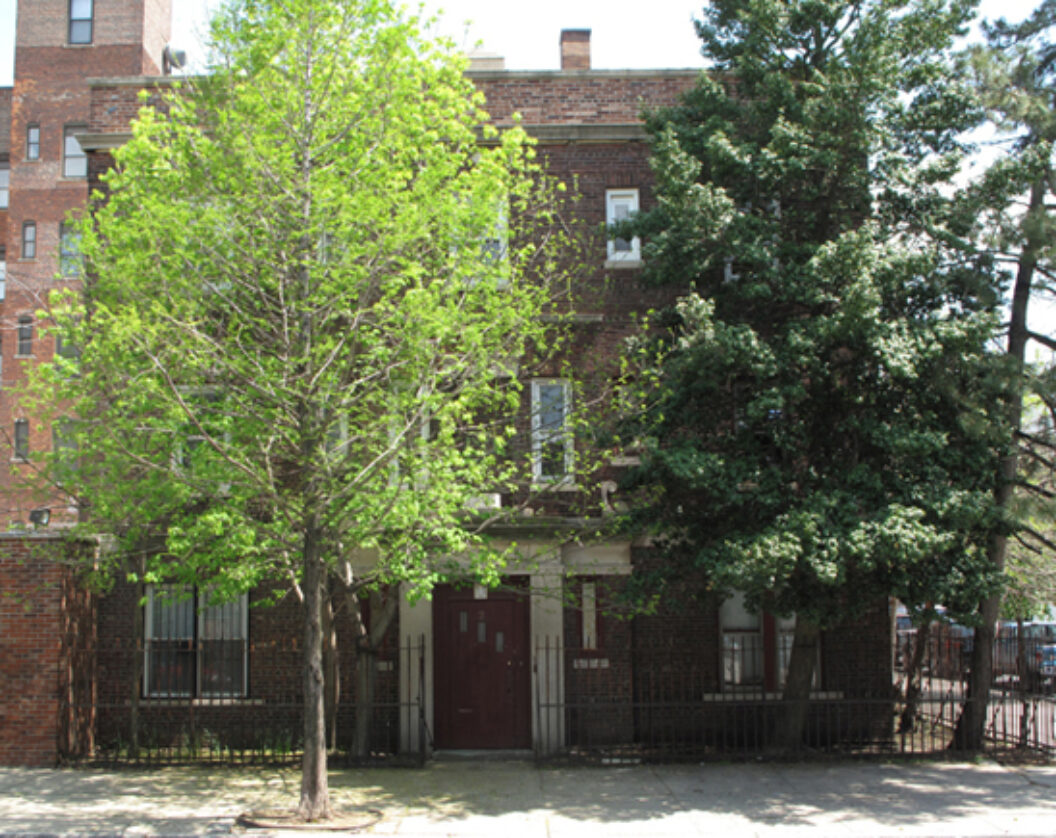 There are times when one goes into a group show and is surprised to find out it wasn't a group at all, but a solo by an artist-chameleon type. And then, there are times when the selections made are so even that it seems like a show by one artist. I didn't know what to expect when I got the announcement to Colt Hausman, William Latta, Susan Sabiston, and Nathan Spondike's Don't Wake Up nor do I still know what to think. The space, a reclaimed Catholic brothers' house that was condemned for a decade, is such a surprise in its stage one restoration by the organizers. The art and site are in such good balance it is hard to believe the works ever belonged or were made anywhere else. It's as if you are walking through a movie set, which this space was used for—a shoot of Boardwalk Empire before the exhibition. Though with the works installed, there is a sense of life to this former monastery.
The first piece I saw was Colby Bird's minimalist sculpture of an orange delicately sandwiched between two planks of wood on the floor so that when the orange rots the top plank will exert its force on the orange and rest on its partner. I imagined Chris Burden breaking and entering a Cézanne setup. The reckless thought seemed to find good company in Bradford Willingham's video The Habit Makes Amok. Here, in a fictionalized documentary, he explores the life of the Coney Island Freak from the Shoot the Freak arcade, where participants take aim with paintball guns from their perch above a vacant lot. Bradford follows the Freak through his daily routine, which he adjusts to having been displaced from his sideshow life. Enter the outsider. This character is one of displacement, something part of all the works in the show and a reality of the artists—with the sale of Saint Cecilia's monastery, convent, and Catholic school (home to many of the artists' studios and exhibitions) now being sold for development.
Considering place, there are the realities/effects of displacement. It has always been a factor of history, but seems to be such a part of our culture—many young people violently acting out (not to mention the ease at which people have labeling someone a "freak" and their grotesque enjoyment gained at making a moving target of him. Anyone else see a problem here?) from a sense of no place, anomie, and disaffection. As it appears more formally in the other works of the show, displacement comes to light as estrangement and, in effect, distance. In this context, formal qualities of estrangement surface in Nathan Dilworth, Colby Bird, and Jani Benjamin's works; fantastically so in Kirsten Deirup's; symbolically in Aaron Gilbert's; and spatially in Owen McAuley and Nathan Whipple's. In an email roundtable, I asked the artists about elements of estrangement in their work through the context of the show, their thoughts on the installation, and where they are living all to address place and displacement.
The title of the exhibition Don't Wake Up implies dreaming. This thought reminded me of the George Tooker show I saw recently at DC Moore Gallery in which Tooker's stance against fantasy is central. His response to critics' claims of surrealism in his work, "I am after painting reality impressed on the mind so hard that it returns as a dream, but I am not after painting dreams as such, or fantasies." The estrangements to reality by the artists in Don't Wake Up function in a similar vein to Tooker's, reflecting upon reality, transforming, and even resisting or denying it to such an extent all to haunt one while viewing and after.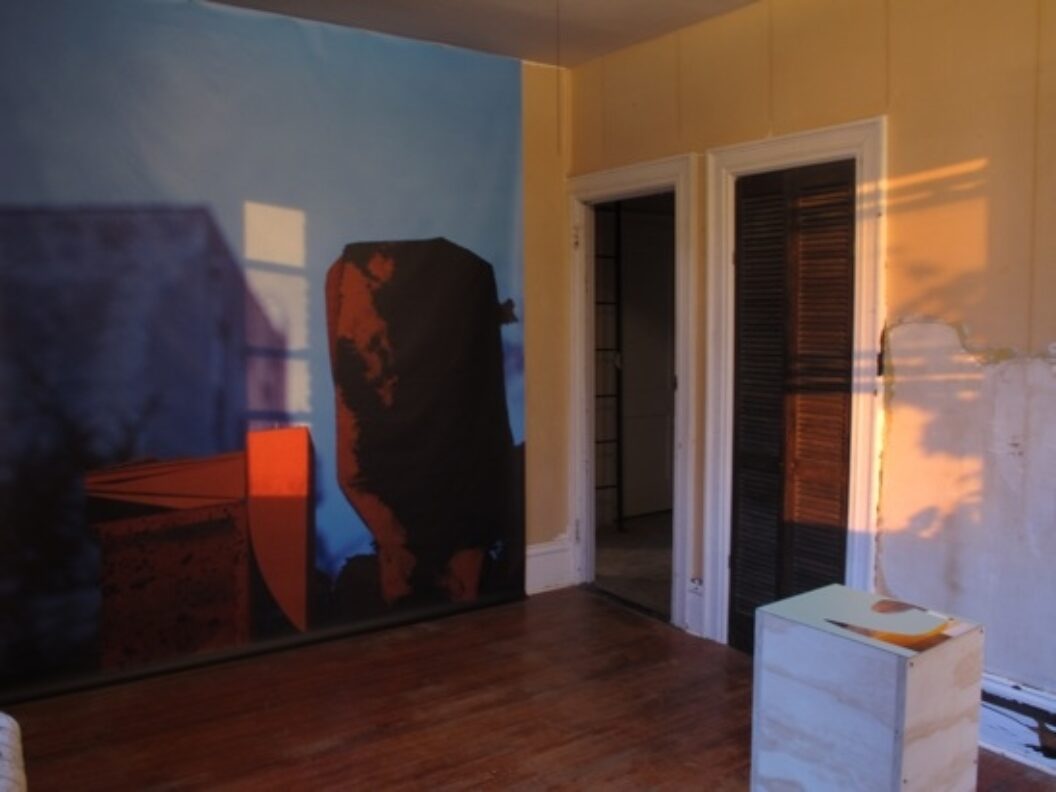 I live in Carroll Gardens and have a studio at St. Cecilia's. In terms of your asking about SoHo/Tribeca-type development, I think that Carroll gardens doesn't have much hope of being thought of that way in the future. It has always been a place of restaurants and baby strollers.
However, I do think that St. Cecilia's clearly shares major characteristics with both of those places and that historical moment, the most obvious being that it provides artists with a large amount of space for a small amount of money, which is only becoming more rare. From the beginning I was aware that it could be something special, along the lines of the places you mentioned. But, honestly, most days it just feels like a work place where you can be productive and not see that many people. History has a way of romanticizing things. It's hard to tell how things will be thought of down the road, but I think people will remember St.Cecilia's as something unique mostly because of the two exhibition spaces (the convent, and now the North Henry Annex). Many people were able to show their work, see other people's work, have events, performances, etc., without having to travel the usual avenues that one does to do those things. It has been a very improvised place in what sometimes feels like an overly professional city.
Displacement is a nice word to describe a connection that exists between the artists in the show. As well, it is a nice word to describe what it is to be a young artist in New York, that is, to effectively be priced out of anything workable. This places the North Henry Annex at a funny point, being both an unused, deteriorating, forgotten space previously occupied by now vanished monks; and being a temporary refuge for the artists involved, very much a "place." Highlighting this bizarre boundary through the hanging of the show was one of the curators' great successes.
Within my work, this idea of Displacement is basically approached as a fact of life. Displacement is something that history does to everything, sometimes softly and sometimes violently. It pushes out and abandons, but by doing so recontextualizes and recycles. Whether it be an out of fashion idea introduced into a new situation, or objects placed in new surroundings. Formally, it's what the world does, which is why having a specfic point of view is so important. It's like a record of the way the cards fell at some particular moment in time. That's what I find to be so great about Bradford's movie. This guy, the Freak, has been pushed out, but he's telling the story of that by continuing to dress in the gear, the mask, etc. He's saying, If you're going to close the freak show, I'll be this way on the sidewalk! And the juxtaposition out there on the sidewalk is beautiful, but it's also strange, because you feel that you might not be equipped to totally understand the situation. That creates a distance. I move back and forth between mediums and techniques in my work, often with this goal in mind. Also I'm frequently trying to create a situation where the main thing I'm working with becomes useless, which has something to do with what you're saying, as well.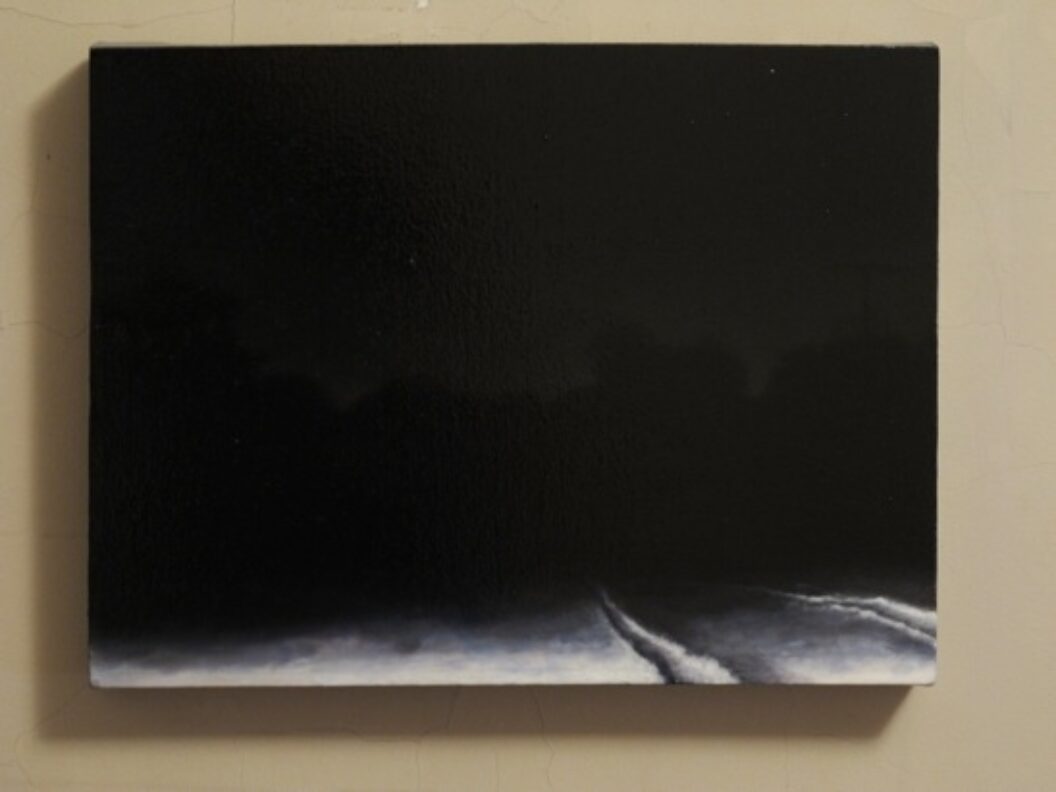 I live in Kensington, Brooklyn, a neighborhood that almost nobody seems to know about. I moved here mostly because it's cheap, but I stay because I like it: good food, lots of stores, and the subway is nearby. I like to have my studio in my apartment, and I can afford to have that here. It's a working-class, heavily immigrant neighborhood, which suits me, being a working-class son of immigrants. I don't see Kensington becoming SoHo any time soon.
I also enjoy a certain level of anonymity in my living situation, which is afforded me here by the language and cultural differences. I think, in retrospect, that this desire for anonymity is reflected in the point of view taken in many of my paintings and drawings; commonly, the viewer is in the dark looking outward toward something, or looking beyond the light into darkness. This I think is less representative of a situation where one is pushed out of where they want to be than a situation where one chooses to step away, in order to be able to examine something without the pressure of scrutiny.
Darkness as a setting for my work definitely touches on concealment, disembodiment, and what happens when aspects of reality are removed from context, which seems to be a thread running through much of the work in the show. I try to portray my sense of the intensifying or crystalizing effect that occurs when a recognizable space or object is isolated by darkness, and how the darkness can become either an immense gulf or an uncomfortable closeness, sometimes both at once.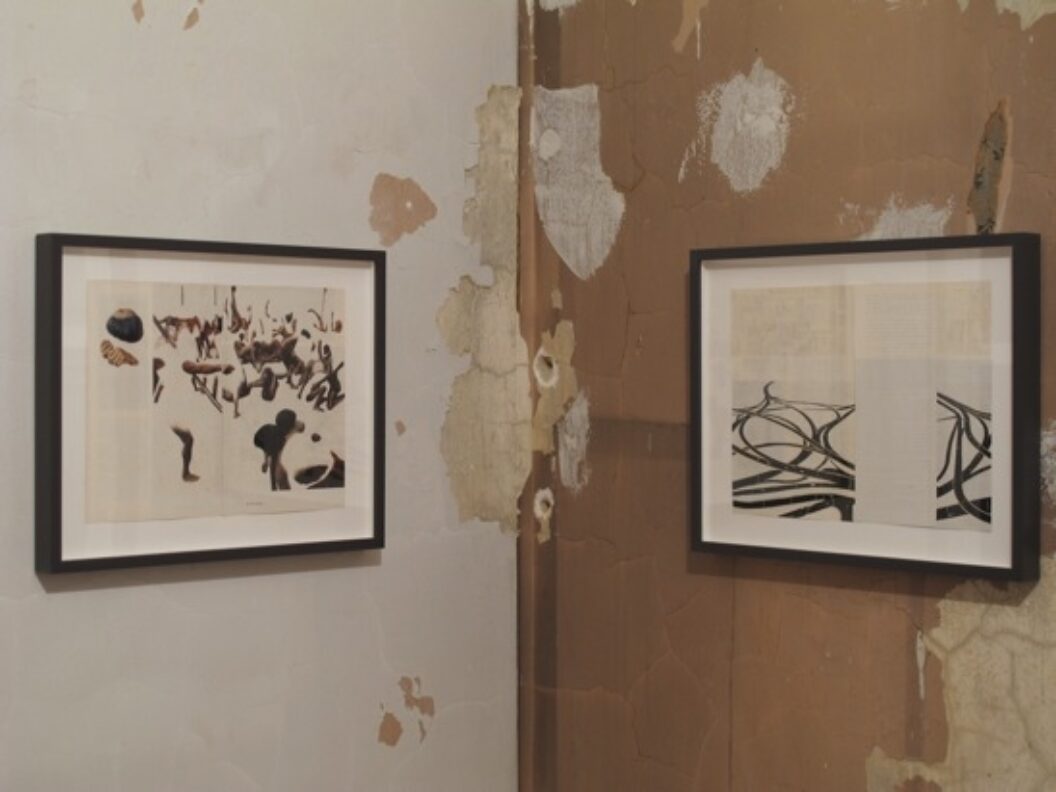 I just moved from Los Angeles about a year ago, and Bushwick was the most convenient place to find a studio and living space. I moved because I lost my job working for an artist and had a window to move back east. Unfortunately, I think New York is too expensive to recreate a situation that happened in SoHo three or for decades ago. I think people that moved into Bushwick ten years ago were able to exploit it, by building out spaces, or survive as artists did in SoHo 40 years ago.
Displacement has always been in the back of my mind since my father was one of several million displaced from Europe during the Second World War. I have also traveled extensively and I find that we can only superficially experience other cultures, and unfortunately displacement looks like the present anomaly.
Initially, my erasure drawings dealt with information displacement and how that affected the political agenda of an image or article. The objective was to disrupt the illusion of straightforward reportage with ambiguity and contradiction, while trying to expose the pictures' raw emotion. It was a reaction to our culture of exploitation, estrangement, and voyeurism. On the other hand, I wanted to present a fragmentary image, one which realistically portrayed how we viewed the fragmentary world, while creating relics. Maybe it is just a statement that, We had our time, and there only seems to be a dire forecast of the future.
I do see the parallel of disaffection and anomie in the skeptical nature of the work in Don't Wake Up, and the thread seems to be that we are living in a false reality, or a technological reality that alienates us from our own culture, and one another.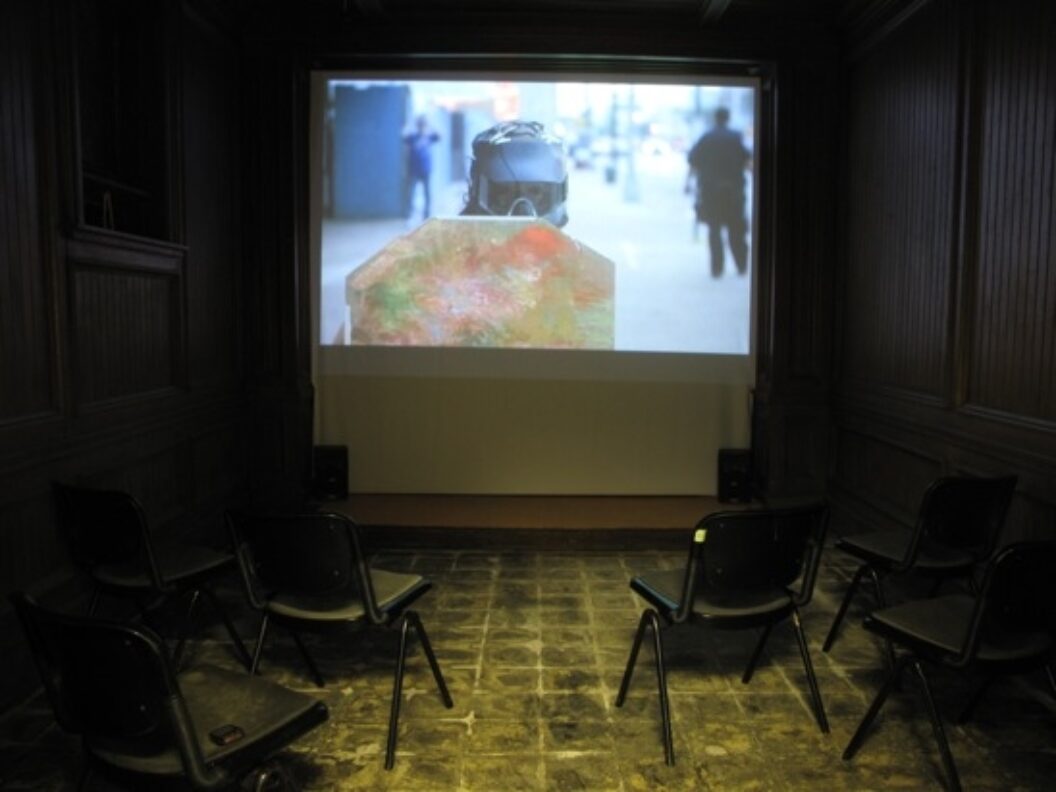 I live in Williamsburg, but I'm south enough to avoid the spectacle that the neighborhood has become. Outside my building's entrance there's a sign that says, "NO HANGING OUT," and in addition to the blasting meringue music, there is a motorcycle gang across the street, always hanging out. It's still a vibrant neighborhood but luxury lofts, gyms, and soulless restaurants are moving in.
We still have time before New York is completely homogenized and Disney-fied. But while places like Mars Bar, Shoot the Freak, and the Coney Island dive bars are getting taken over by development, their denizens of the night still lurk in the shadows looking for a place to continue doing what they do. It's those stories that interest me the most. When I began filming the Freak at Coney Island three years ago, I wouldn't have considered Shoot the Freak a dying reality, it was just something that interested me. It formed out of curiosity. I saw beauty in the violence of the game, and I would imagine who this masked guy was, what he thinks about: if he drinks milk or beer for breakfast. I imagined the freak to be this aimless kid, gun fire comforts him, smoking weed makes him believe in god, he has angst against social norms and gentrification—and that's basically what I found, a restless kid, loving his job as the Freak, playing video games, and voicing his comfort in isolation. We hung out in Coney Island several times and played with snakes and drank Joose. Out on the boardwalk, a guy would shoot staples into this girl's ass cheeks and then she'd put cigarettes out on his tongue. We vandalized sand castles and cracked up. I immersed myself in the Freak's world and emerged with an idiosyncratic portrait, based in fact and recounted using the mechanics of fiction.
I am interested in faction filmmaking. I don't like straight documentaries too much. I'm not as interested in a depicted reality that claims to stay true to itself. Rather, I'm much more interested in realism being consciously molded and modified. This is why we never see the Freak without his mask. He's perpetually the Freak, with or with out the freak show. This is how I'd like to remember him, engaged in his vices and happy in his surreptitiousness.
The specificity of place plays an important role in most of my work, and it is the relationship between the subjects and their particular environments that interests me. From the preliminary scouting to the production of a piece, it is real people and real places that inspire me. The ephemeral nature of social culture in New York City compels me. It's filled with outcasts and eccentrics but you have to jump on the opportunity and tell their stories because it's a city that is constantly evolving. This film is an homage to something that was once great and that is now gone, comparable to the situation at St. Cecilia's and The North Henry Annex.
I think that in shows such as this (where an overarching conceptual thread is not directly stated), the shared thematic elements come about very organically—through friendships, long conversations, shared experiences, etc. These things make for a show that creeps up on you and hits your mind in a different place than most exhibitions, because everyone, from the organizers to the exhibitors, have such idiosyncratic practices that would not normally be seen together. The shared themes spring from a deeper (and indeed darker) relationship with each other and with the world.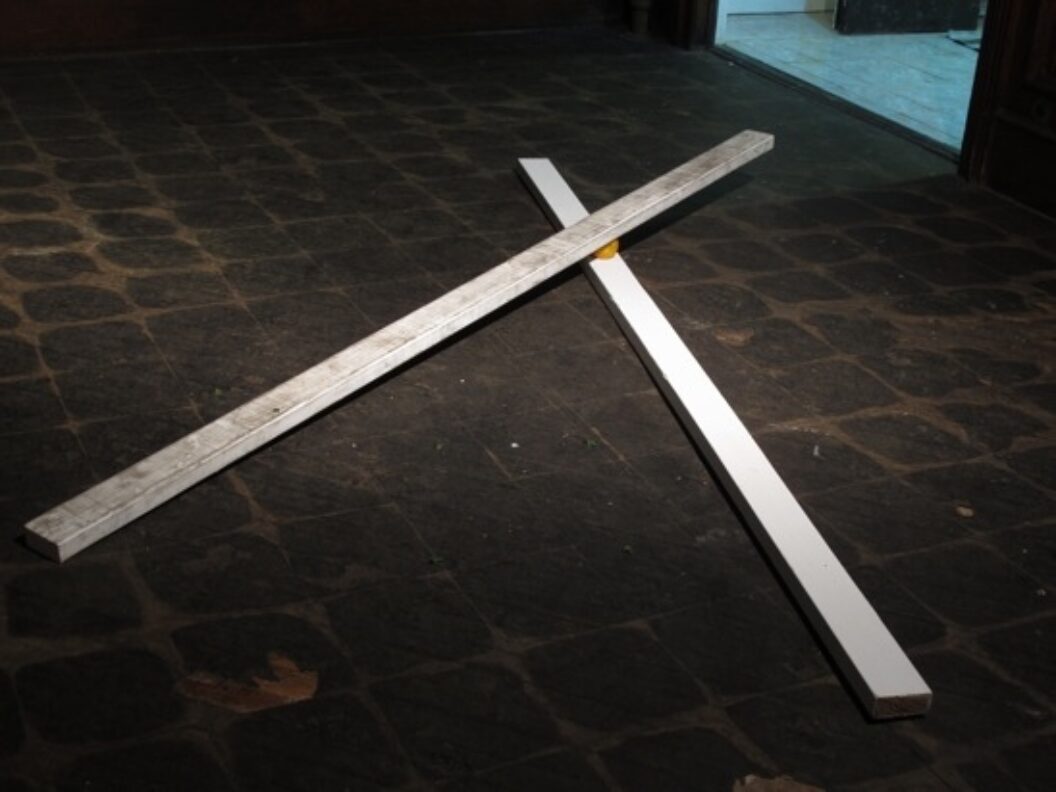 I had a conversation about living in Oakland, California with Aaron as we were installing the show, and it turned out that we share a romanticism for isolation and darkness/decadence that is completely at odds with the mode or working and socializing that is demanded of us in New York. Billy Latta and I talk a lot about Dionysian impulses and my previous relationship with him was a huge factor in determining what works I put in the show.
Restraint versus indulgence was something that I thought was at the heart of this show, particularly considering that it was held in the former quarters of monks—the ultimate symbol of restraint. So much of the art in the exhibition articulates feeling and themes anathema to monks: sex/murder (Aaron), opulence/consumption (Kirsten), godlessness/darkness (Owen), cynicism/anger (Jani, Nathan W.), drug use/gluttony (Bradford), death/decay (me), estrangement/confusion (Nathan D.). But, put any of these works in a different context and they are freed from these associations…
I live off the Graham stop of the L and I love it. There is great history and vibrancy underneath the ebb and flow of the younger folks in the neighborhood. If you sit on a stoop long enough into the day in the summer, some truly bizarre things start to emerge.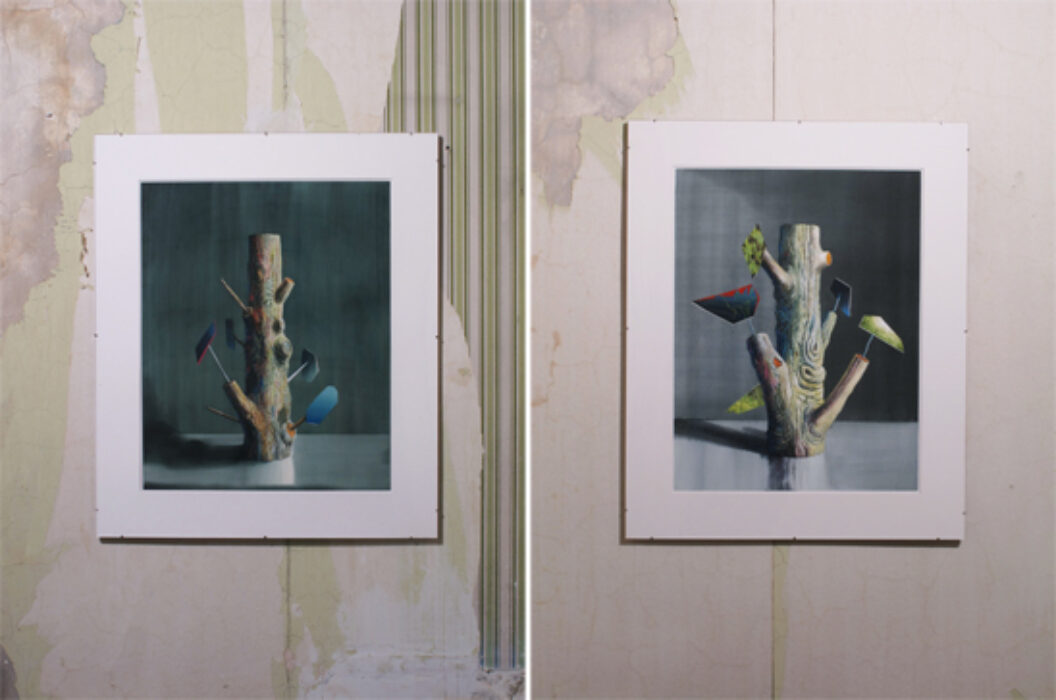 I moved to New York in 1998 and to Brooklyn in 2001. So I've had the chance to see the neighborhood change a great deal. I know I am not alone in saying I've always felt uneasy about those changes.
On the one hand, I've seen some amazing people and places get pushed out due to rent hikes and that is sad. But on the other hand, I worry that the idea of the authenticity of a neighborhood might be one we (as unwitting gentrifiers ourselves) are prescribing it.
I live in a primarily Puerto Rican neighborhood in East Williamsburg and I have heard people who grew up here say they love the changes because it's now cleaner and safer for their kids. Meanwhile, as a person raising a kid of my own, I see it as still greatly lacking what I would like for my son.
To me, the most important thing I would like to preserve is a sense of community. I have felt like an outsider most of my life because when I was a kid I was extremely shy and did a lot more observing than participating.
As an adult, I have never been able to neatly place myself in an art-world context, which is why I am especially sad to see Saint Cecilia go. It's the first time in a long time that I have felt a kinship with a group of people about art. I've shown in a lot of different spaces, but the North Henry Annex is the most exciting space I've ever had the privilege of showing.
Displacement is a very integral idea in my work. For the past three or four years my central theme has been the stage, and the flattening of space. I try over and over to make a space that both seems like you can step into it and one that is rigid and two dimensional. I want an image that is constantly flipping, like a lens that is jumping back and forth from micro to macro but can also be taken as a whole, as a coherent space.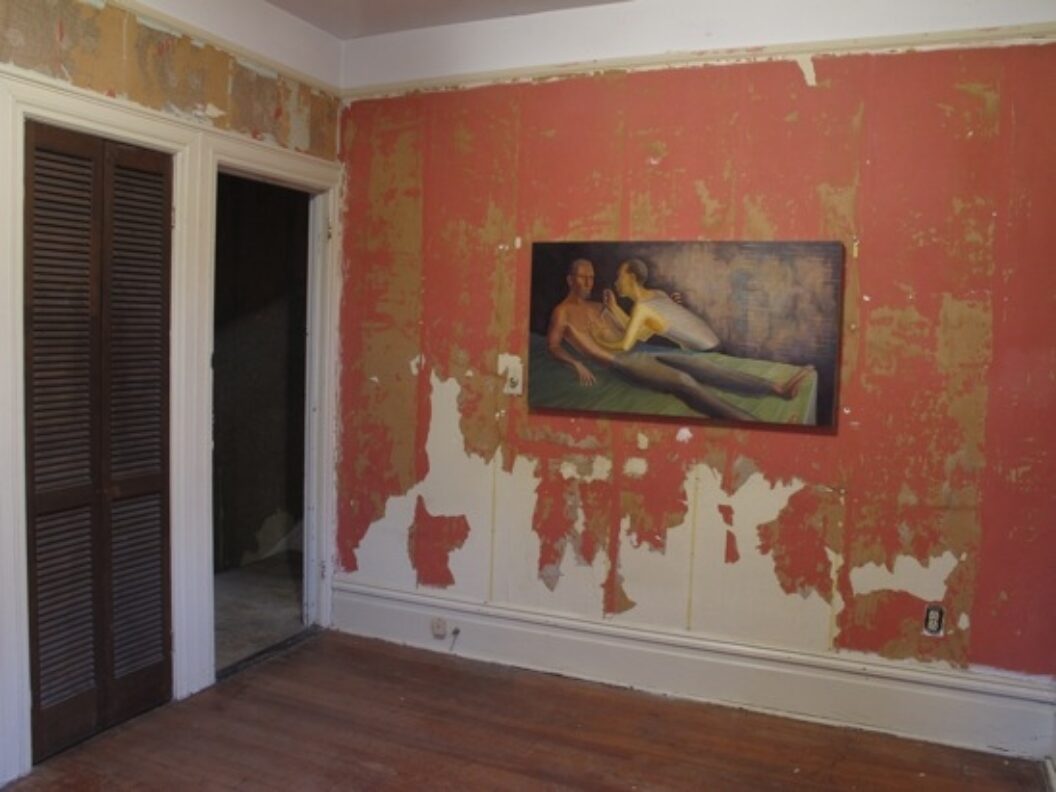 Don't Wake Up was a fitting title for an exhibit in a building that had been abandoned. I relate my work to this theme in connection to the teachings of Gurdjieff: that humans ordinarily live their lives in a sleeping state. That, to be awake, to be truly inhabited with consciousness, we must undergo intense acts of self-transformation. The transformation I deal with in my work examines the way we treat those we are closest to—our partners, our children, and everyone else tied intimately to us. There is a waking process that must happen so that we can shed the destructive patterns of behavior that we inherit.
Richard, I like that you describe my narratives as symbolic; in this way my work connects to the dream-state in Tooker's paintings. The narrative is not linear and it is not concerned with being logical, but it is more exact and has greater clarity than the illustration of any set of facts.
I'm hesitant to fit my work into an outsider narrative. I look for companionship in any neighborhood I live in, be it Bed-Stuy, Oakland, Providence, etc. Whoever I find myself with at any moment is who I am meant to be around. The neighborhood I live in in Bed-Stuy is middle-class, multi-generational, and tight knit. The community has a uniquely active social and political dialogue, one that I find to be unfortunately missing in much of the art-world at the moment.
A NOTE FROM THE ORGANIZERS
The convent, the school, and the brothers' house were all empty because the local Catholic community is dwindling in numbers. The acting pastor of St. Cecelia's was generous in making the empty spaces available. Local artists realized the buildings' potential. Nathan Spondike lives nearby and organized a similar thing two years ago, at the former convent. It was a group exhibition of 28 artists, including all four of us, called Roomtones. While installing that show we noticed the empty school building next door and asked the priest if we could use the vacant classrooms as studios. In September of 2009, the priest agreed to allow us to occupy the closed building on a month to month basis. The studios gave us a place to hang out and see each others work. In the summer of 2010, the parish priest asked for proposals for the former brothers' house which was boarded up and in extreme disrepair. Bill responded to the request. We joined up, cleaned up the place, and created the exhibition space now known as NORTH HENRY ANNEX.