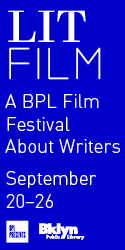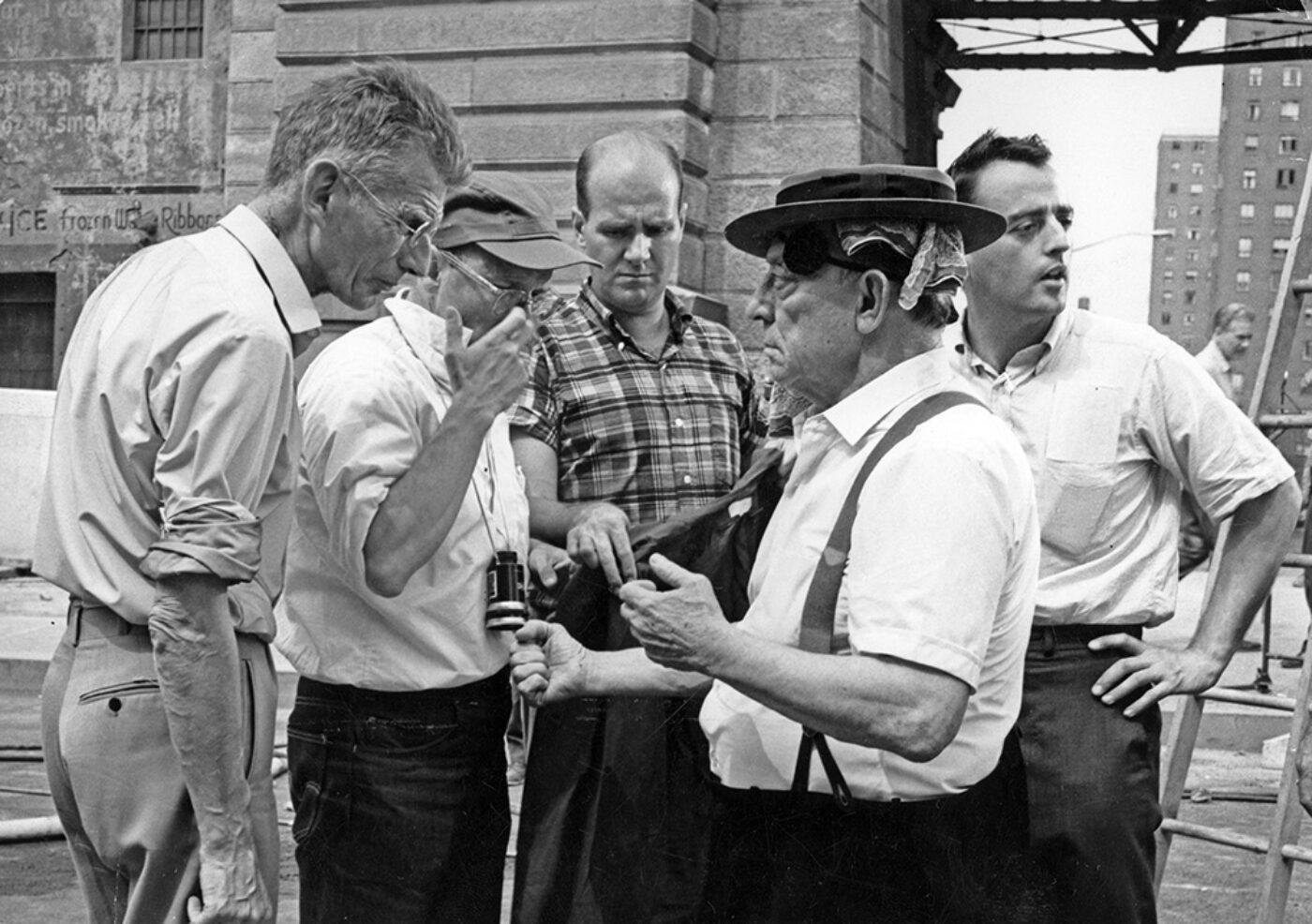 Milestone Films, 2016
Notfilm, by filmmaker/archivist Ross Lipman, premiered in early April at Anthology Film Archives prior to a national tour and multiplatform release later in the year. Accurately described as a kino-essay by its maker, Notfilm is about Samuel Beckett's Film, starring Buster Keaton, which Lipman restored digitally from the 1964 original. Ironically, for his first and only cinematic project, Beckett combined his aversion to being recorded with eighteenth-century Anglo-Irish empiricist philosopher George Berkeley's dictum "To be is to be perceived." The combination results in a humorous short—a sort of metafilm—using an extended chase scene as the principal scenario. In Film, the two main "characters" are E (Eye), represented by the camera, and O, the object of the camera's pursuit, played by a reluctant Keaton. Reluctant, because by filming Keaton from the back until the end of the film, Beckett deprived him of his prime asset as a comedian: his face. If this sounds dry and abstract on the page, it certainly isn't on the screen. The camera is chasing O (Keaton), who doesn't want to be framed by E (the camera's lens), or caught in the gaze of living creatures—a cat, a dog, a bird, and a goldfish—occupying the apartment where the action takes place. Asked at the Venice Film Festival premiere what he thought of the film, Keaton said he was confused when they were shooting and was still confused after the fact. Keaton said that upon looking at the script he had asked Beckett whether he had eaten Welsh rarebit for dinner the night before writing it.
Written, photographed, narrated, and edited by Lipman, Notfilm must be one of the most delightful, thoroughgoing, and ingenious pieces of archival filmmaking to hit the screen in recent years. Unmatched in its depth and detail, it redefines the meaning of "the making of," documenting not only Film's checkered progress—from initial concept to script through preproduction, production, and exhibition—but also conducting a wide-ranging exploration of Film's historical context through the principals involved and their relationships with each other. These include producer Barney Rosset, publisher of Grove Press; master cinematographer Boris Kaufman (brother to Dziga Vertov), on whom fell most of the task of visualizing Beckett's script; and Alan Schneider, who had directed several of Beckett's plays but was new to film.
The narration, enhanced by archival audio, is particularly astute in illuminating the disjunction between Beckett's conceptual rigor and lack of filmmaking know-how and the ways in which the others' cinematic experience compensated for it. But beyond that, with its relaxed, insightful, contemporary interviews, Notfilm is also an incredible slice of film history: the Beckett film serves as a dynamic fulcrum for spinning out into other works of the period.
One fascinating historical revelation, made by Mark Axelrod and presented in the film, is that Beckett—who had taught Balzac in his literature class at one point—may have derived the title of Waiting for Godot from Balzac's play Mercadet, in which the dramatis personae are waiting for a character called Godot who never shows up.
Liza Béar is a contributing editor to BOMB and the author of Beyond the Frame: Dialogues with World Filmmakers. She is currently at work on the collection Dispatches from the Frontal Lobes.