Materializing Craft: Rosanna Bruno Interviewed by Zach Davidson
A conversation about creative process, told through art objects.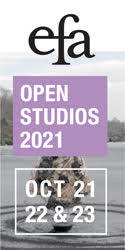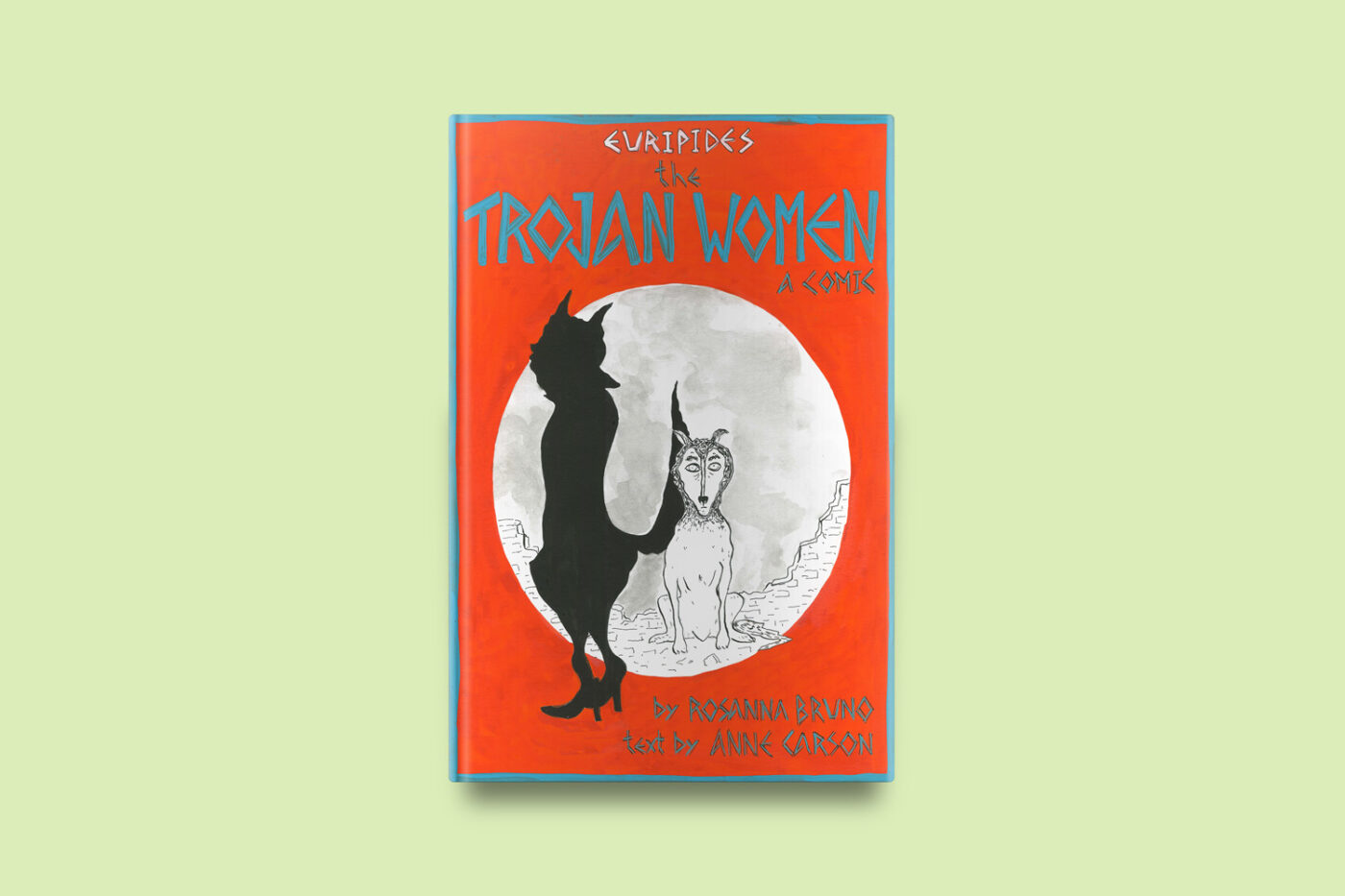 In The Trojan Women (New Directions), panels take the place of a stage, with Rosanna Bruno (art) and Anne Carson (text) reimaging Euripides's tragedy as a comic. It is the day after the war, and the Trojan women are, in Bruno and Carson's version, dogs and cows. Bruno depicts Hekabe, who is billed as "top bitch," as both war-weary and fierce—the crow's feet around the dog's eyes underscore the attendance of the herald Talthybius, a raven who is a bearer of insufferable tidings, while a keen gaze vitalizes Hekabe's image. According to tradition, Hekabe is changed into a hell-hound after her death. To portray her as a canine here, while she is alive, suggests that to survive war—particularly as a female prisoner of one—is to endure a living death. And, indeed, this is one of the achievements of the comic: Carson's words in combination with Bruno's drawings vivify the effects of war.
In the case of the artist who renders the city of Troy as a hotel that has fallen into disrepair, as if the Gods were slumlords who are unresponsive to the prayerful maintenance requests of their long-suffering Trojan tenants, I wanted to know what materials enable Bruno to realize her vision as well as those that inspire it. Below is a sample of the art objects that she considers to be key to her creative process.
—Zach Davidson
KAMEI LETTERING SOL (ink)
This Japanese ink is my go-to for drawing comics. The bottle says it's for lettering, but I find it is great for everything. The deep black ink flows off the pen nib so effortlessly that I feel like I am ice skating across the page (though I have never actually ice skated before). I used Kamei to paint the large areas of black in The Trojan Women. Other inks I experimented with were too shiny or not black enough. For The Trojan Women, I needed the deepest black with a matte finish—it had to appear that there was no end to the depths of darkness. (This sounds dramatic, but just read the book and it will make sense!) The drawing must convey the effect I'm seeking before I can move on.
Just after beginning work on The Trojan Women, I ran out of ink. My usual supplier was sold out, and they couldn't guarantee that it would be restocked anytime soon. This was at the start of the lockdown. I resorted to ordering the ink from a seller on that huge online retailer who shall remain nameless. Weeks went by and no ink arrived. Many emails from abroad arrived in my inbox, promising delivery tomorrow. But nothing ever came. I had to cancel the order and shop for a lesser product. I noticed my beloved ink was restocked the next day for five times what I usually pay for it! I guess toilet paper wasn't the only thing people hoarded.
JOHN W. GOLDEN'S DOGS, STICKER BOOK
Carson gave this book to me, with a note suggesting it might be a good idea to introduce the chorus in The Trojan Women as a page of mug shots. I knew then that this collaboration was going to be fun.
The images in the sticker book are meant to be classic representations of well-known breeds. I wanted to create personalized versions of popular breeds as well as a few atypical mutts. Some of the dogs I drew are based on my friends' pets. I wanted each creature to have a look of fear or grief—for the animals to inspire empathy. I learned to see the cows as dogs by the end of it—their stature reduced to canine proportions.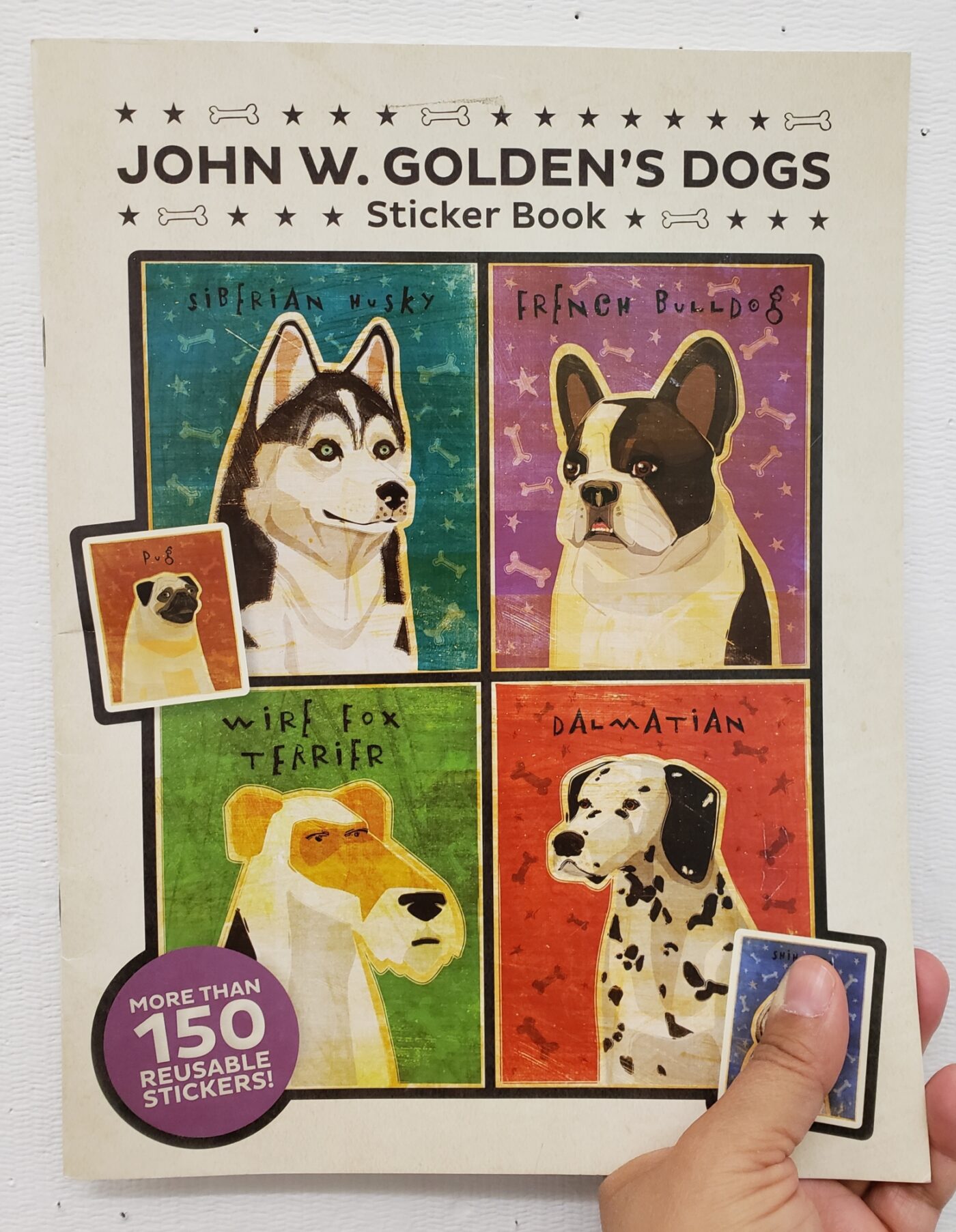 When I first moved to New York City in the 90s, I had a roommate who had a house upstate. He liked to go to auctions there and I always tagged along. I got this at an auction for only $8. It has travelled with me to every studio I have had since then. The butt indentations make it an extremely comfortable painting stool. I often paint on the floor, and this makes for a good perch to hover over the canvases.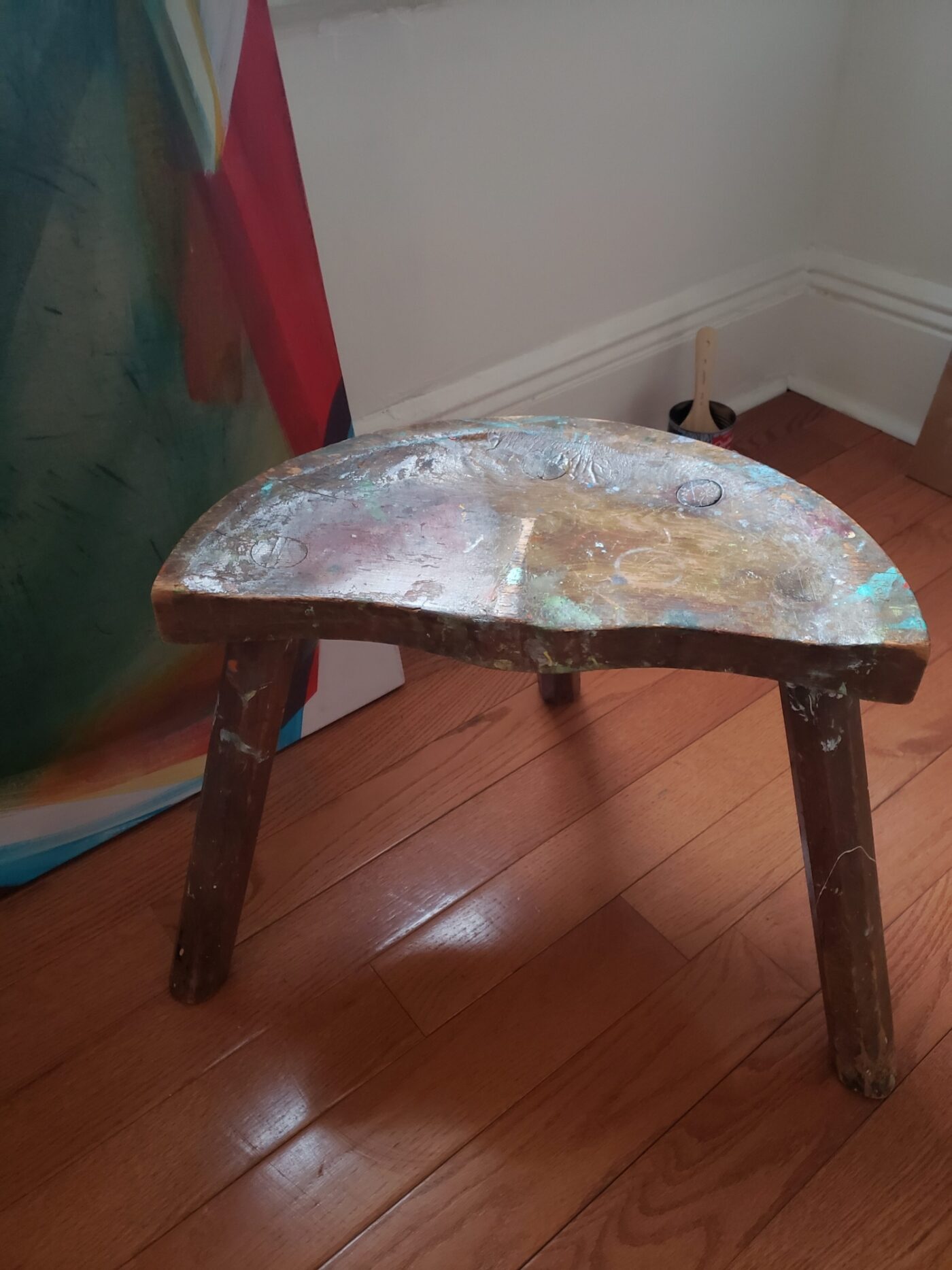 COBALT YELLOW AND COBALT VIOLET by WILLIAMSBURG
My first job in New York City was working at Williamsburg Art Supplies on Elizabeth Street. It is long gone now and the paint company was sold to a commercial manufacturer. At the time, this very small, specialized art shop was the only store on the block, aside from an old Italian butcher up the street. Prior to working here, I was using cheap paint because that was all I could afford. A perk of the job was that I got free supplies. I realized I had no clue what real color was until I used these colors. Cobalt yellow and cobalt violet are transparent and jewel-like; they are most beautiful when used straight, otherwise they disappear when mixed. I simply thin them out and lay down clean swaths of these colors, sometimes side by side. Luminous!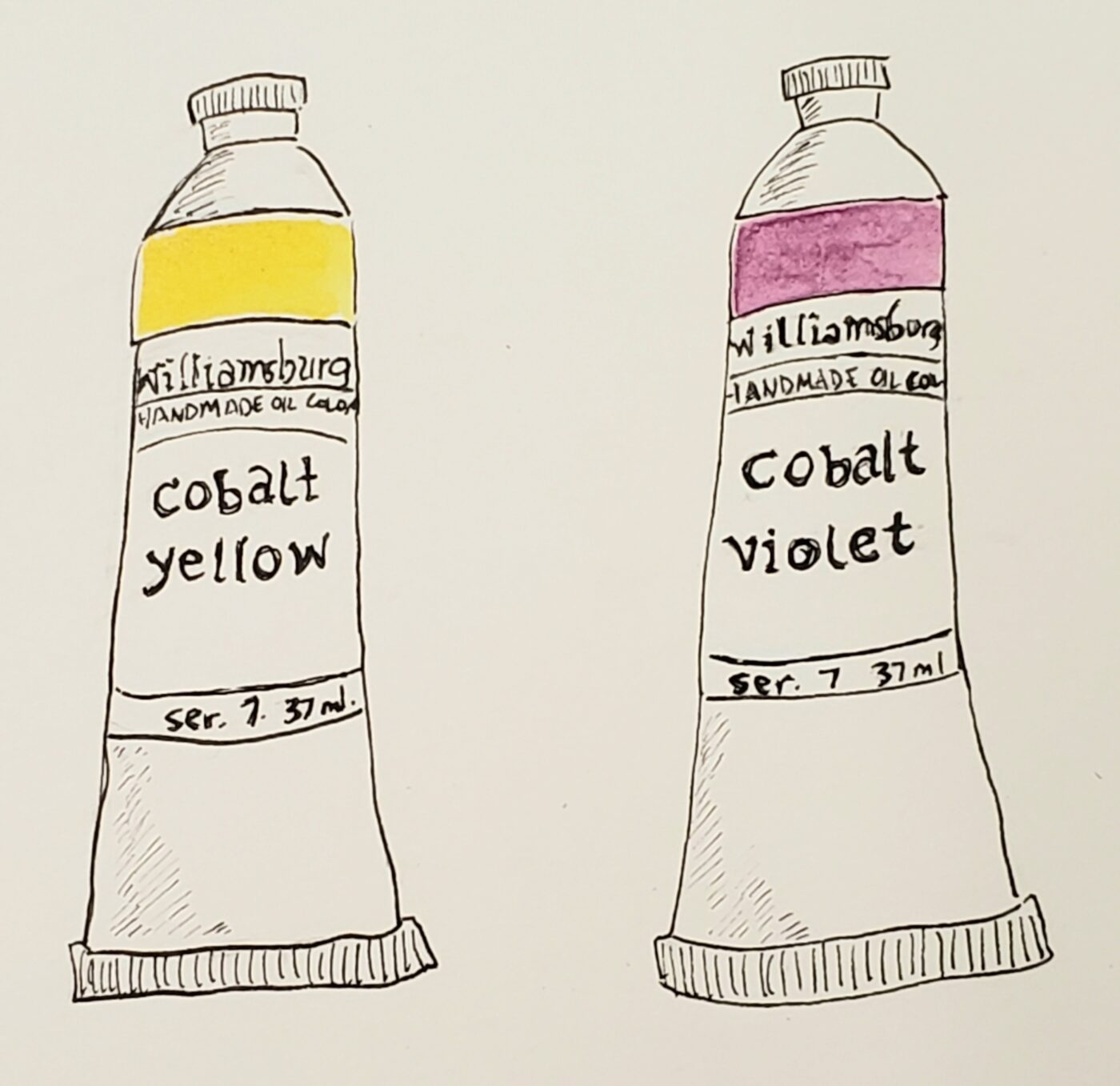 KURETAKE GANSAI TAMBI WATERCOLORS
Japanese watercolors are slightly more opaque than other watercolors. When I got this set, which comes in a green, linen-covered box, I looked at them every day for months before I actually started using them. Now I use them all the time. On days when I had difficulty working on The Trojan Women, I made small watercolors at my kitchen table.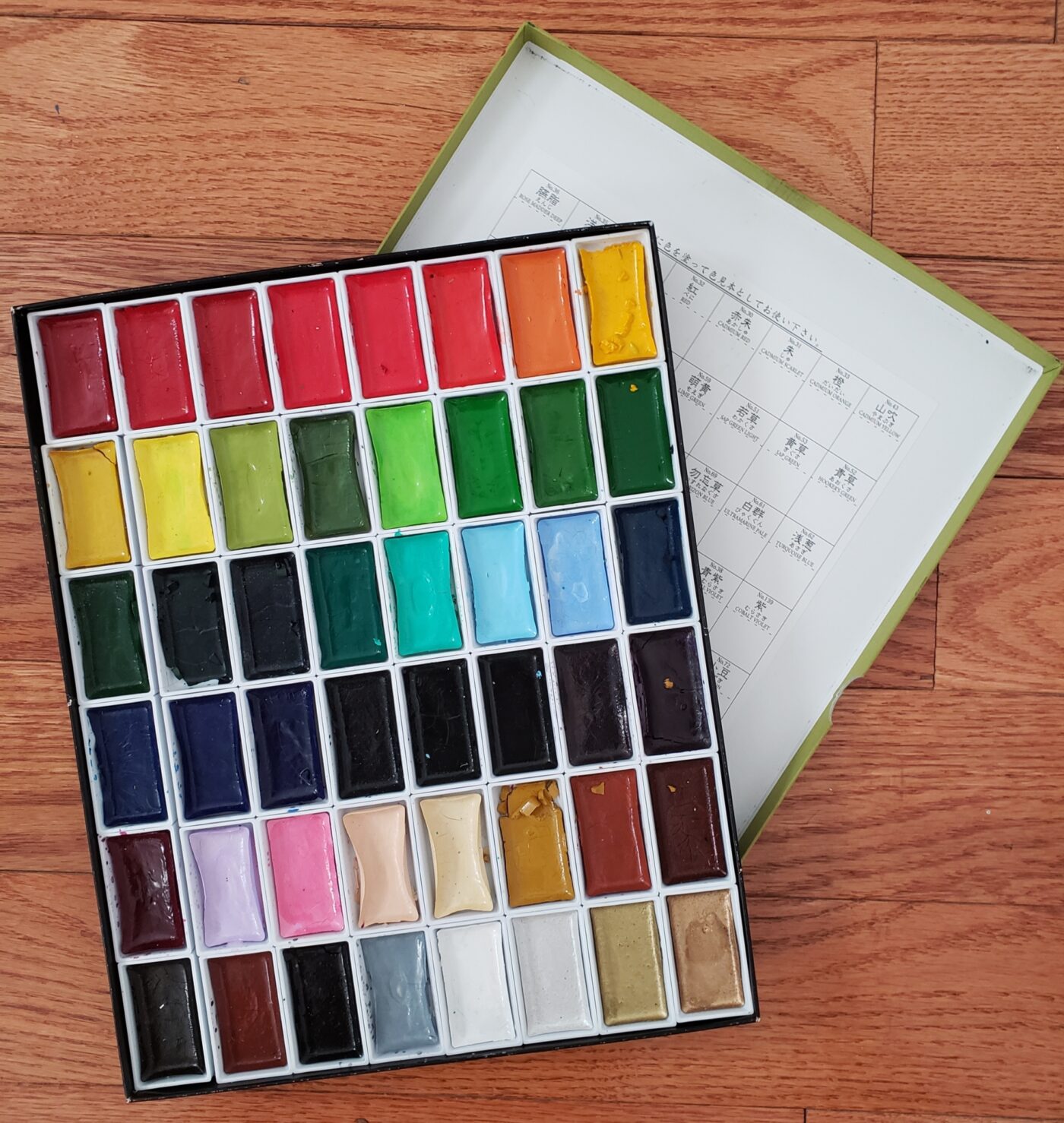 File the below under Materials I Am in Love With but Do Not Know How to Use. These screens are films you can cut and transfer to your comics to create areas of pattern. Comics that use these types of patterns and half-tones interest me on a purely visual level; however, I do not know how to incorporate them in my work—yet. But even if they're just hanging around on my drawing table, their presence is enough to inspire me.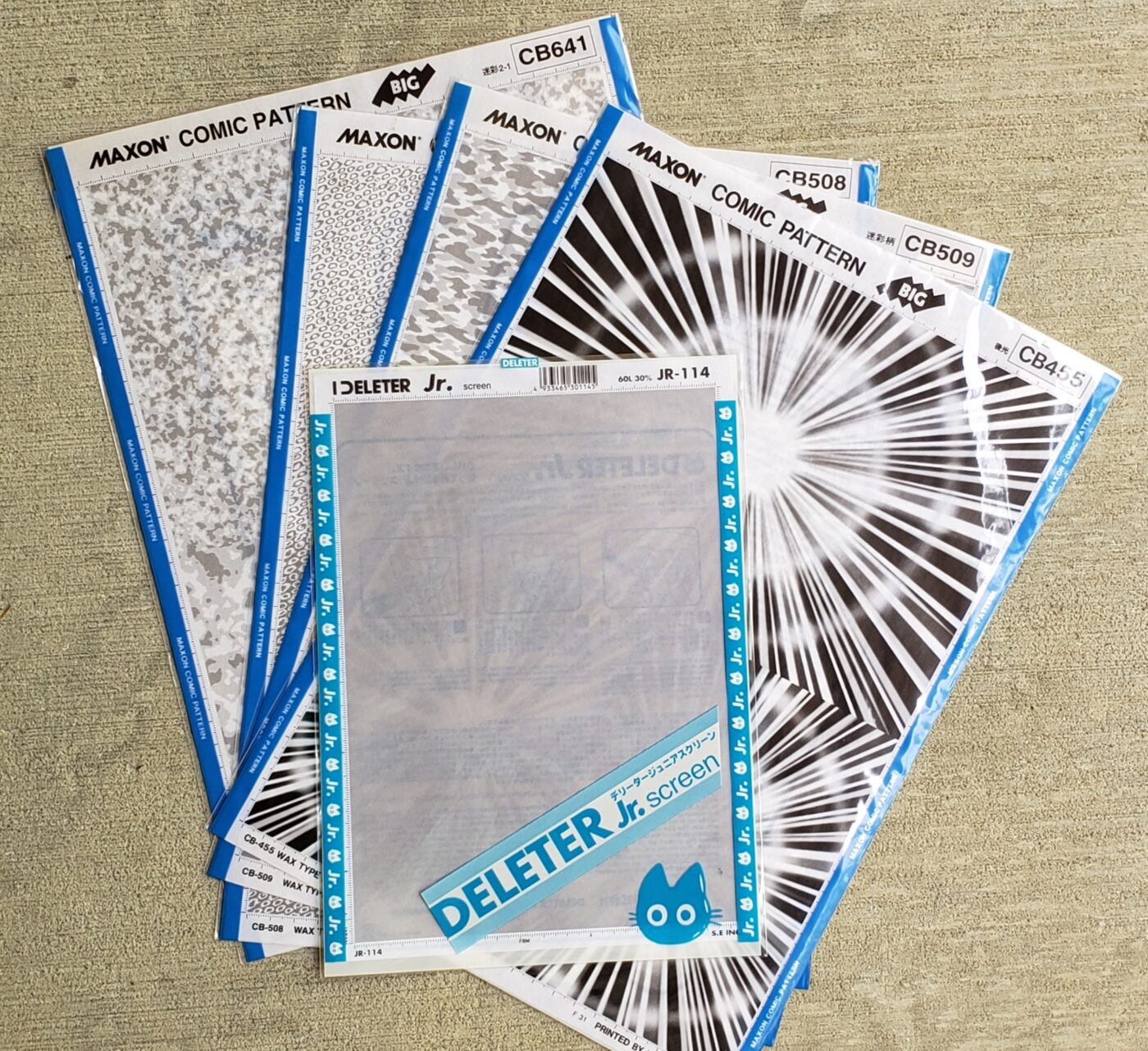 I collect nib holders. I sometimes buy them more for their design than for their functionality, so there are a few I haven't even used yet. I love the Brause ergonomic calligraphy nib holder and the Tachikawa comic pen nib holder (model 36). I used both of these in the making of my two books, The Slanted Life of Emily Dickinson and The Trojan Women. The Tachikawa, given its versatility and compatibility with various nibs, is the workhorse nib holder. But I really like the feel of the Brause. It has a light wooden body and a beveled grip. It is not like ice skating… more like skywriting.
Working with nibs afforded a rough, scrappy look, which expresses the tragic subject matter of The Trojan Women. Troy is now a town of rubble and smoke, with its few remaining beasts waiting to be sent off to the Greeks. Anne Carson uses the metaphor of an old hotel to describe Troy. I took this metaphor and decided to depict it in a literal sense. I wanted to present Troy as an abandoned, dilapidated old building on the verge of collapse. To see this structure, with smashed windows and a cracked façade, really captures the destruction of war.

CANSON ARTIST SERIES ILLUSTRATION PAD
I hesitated buying this paper because it is called "Fanboy," but it is a super smooth paper with a nice weight to it. It doesn't feather too much, and the pen nib does not trip up on any paper fibers like it does with other papers. It's like… ice skating! I like to work as close to the size of the book as possible so that the images are not distorted when reducing the artwork for publication.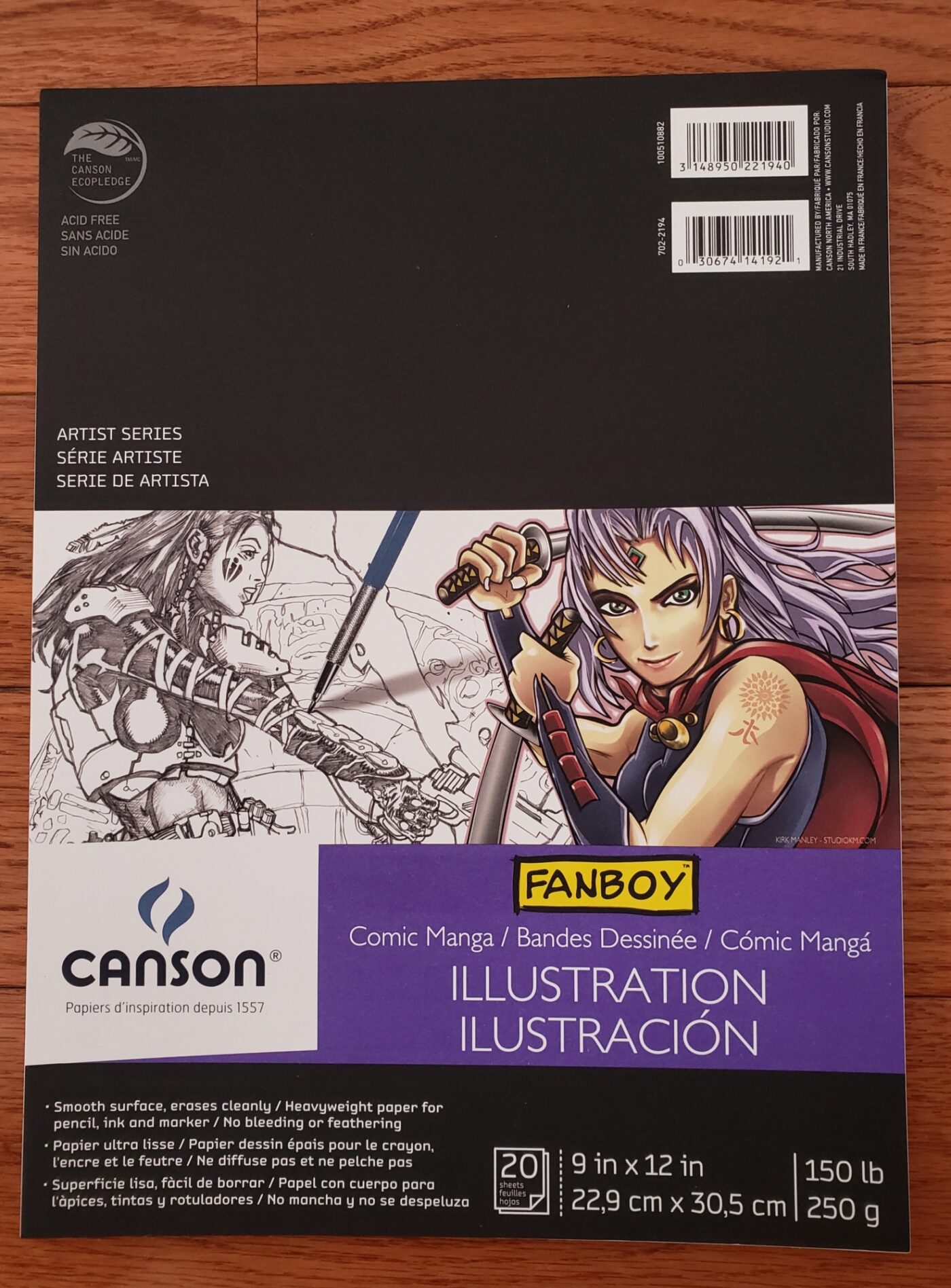 I can never have enough real brush pens. On small paintings, I use the Kuretake Zig Clean Color pens in conjunction with watercolor. I also like the Pentel refillable brush pens for all kinds of drawing. The Kuretake #13 fountain brush pen is the Porsche of pens, and I like to carry that with me. I used it to do some tricky outlining on a few pages in The Trojan Women. Even on days when I think I don't want to make a mark, these pens convince me to—they are that much fun!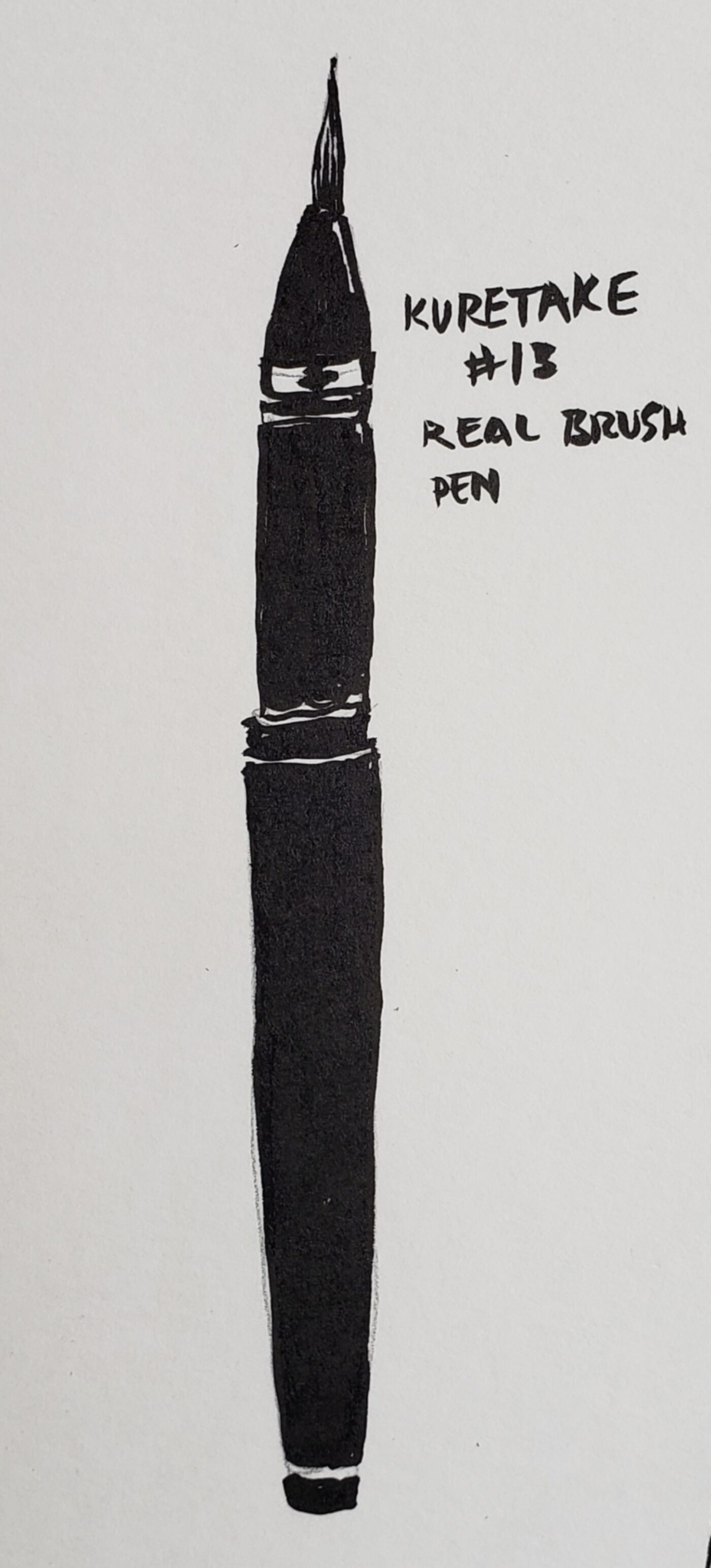 RANDOM NIBS THAT I LOVE LOOKING AT, BUT NEVER USED
I bought this selection of nibs at a beautiful, old stationery store in Paris many years ago. The two hand-like nibs caught my eye, and I just had to have them. Sometimes I put one on my nib holder just to look at it.
For most of the drawings in The Trojan Women, I used the standard G nib. But in the case of the text, I switched to a lettering nib from Speedball (#513). The main thing Carson said to me when we began this collaboration was that she wanted to be able to read the text. Since I was writing it all by hand, this was a challenge. I think that the irregular quality of the lettering actually echoes the state of Troy. In the future, I'd like to figure out another way—because my hands are still sore from working like this!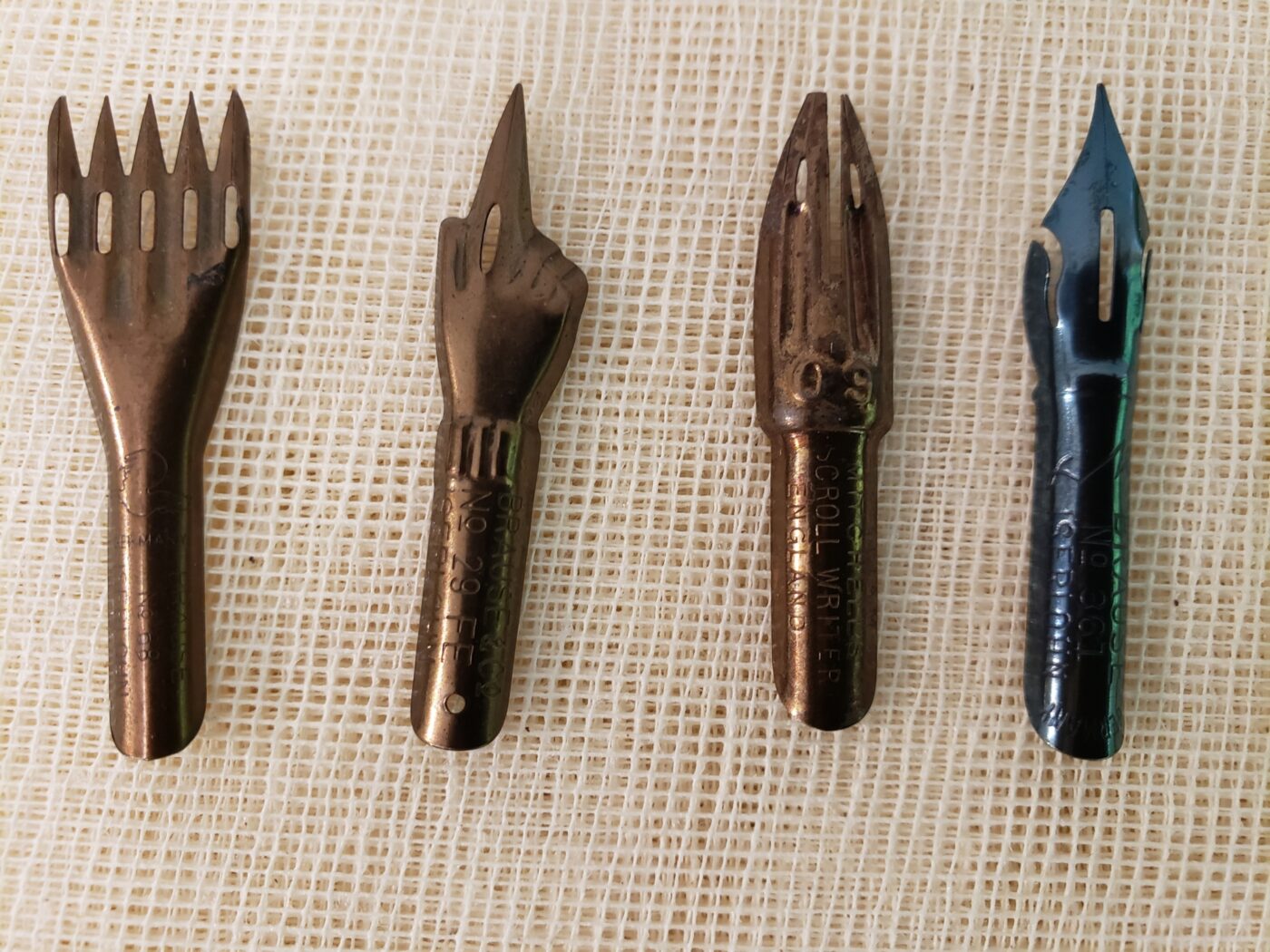 I am not a connoisseur of pencils. I mostly use them to sketch out comics prior to inking. I do, however, love the look and feel of graphite liberated from its wooden shell. There are a few brands of woodless graphite that I like. Cretacolor makes a great woodless graphite pencil and you can buy a set with different grades. The softer ones are my favorite to play with—like the 9B. I don't use them in comics, though one day I'd like to do a comic book entirely in graphite.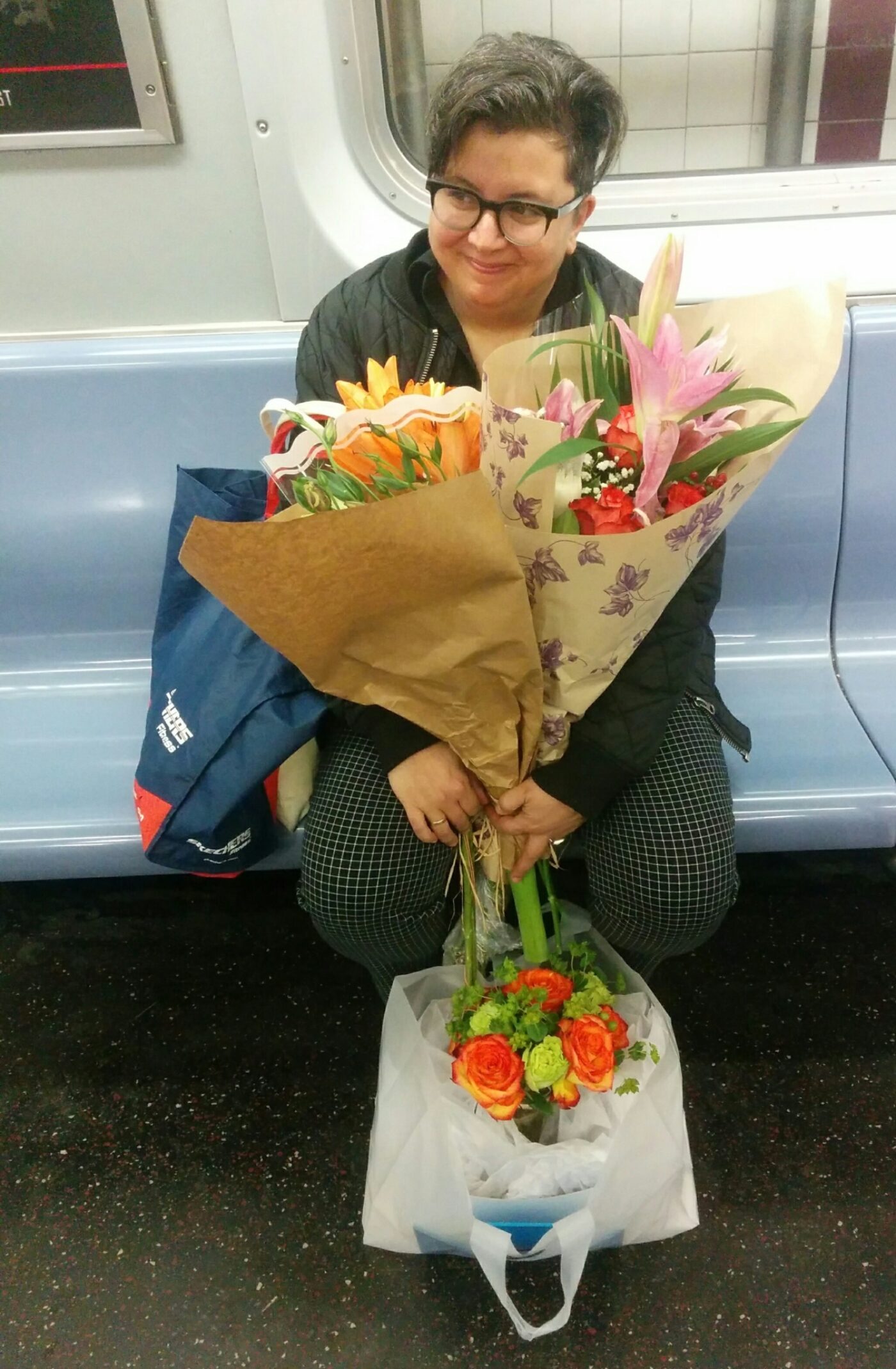 The Trojan Women is available for purchase here.
Rosanna Bruno is a visual artist who makes paintings, comics and bad puns. Her collaboration with Anne Carson, The Trojan Women (New Directions), was published in 2021. Her first book, The Slanted Life of Emily Dickinson (Andrews McMeel), was published in 2017.
Zach Davidson's writing has appeared in NOON, Los Angeles Review of Books, The Believer, Paris Review Daily, and New York Tyrant magazine, among other publications.