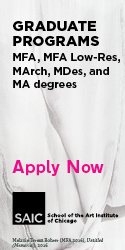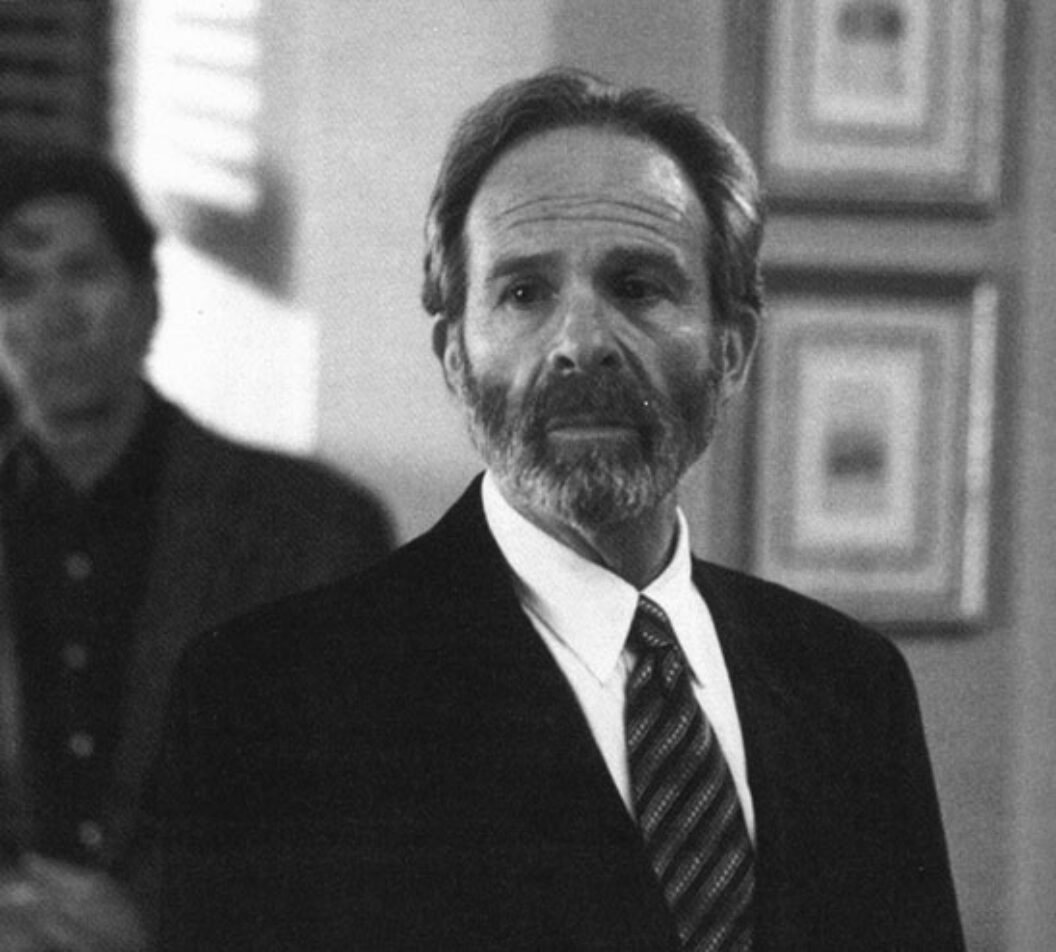 Ron Rifkin and I have been friends for almost a decade. We have seen one another through the variables of a friendship in the theater. He is an actor, I am a playwright, and we have worked together at times, and not been able to at other times. We have fought and yelled back and forth occasionally (once on the street, loudly!), but (or perhaps and) as friendships go, it has been a great treasure. He developed the role of Isaac in my play, The Substance of Fire. The role was written with him in mind.
There is a shorthand to the language of long-term relationships; sentences don't get finished, thoughts dangle and are reduced down to shrugs and gestures, nods and sighs. I sometimes think of Ron and me as two guys on a park bench. One keeps wearily saying, "I don't know, I just don't know," and the other replies, with a sign of complete understanding, "I know … I know." We talk every day, usually several times, usually a little paranoid gossip, the recounting of a horror in the paper, the amplification of an earlier thought. I know I can ring him really early, and suggest we meet for coffee, which if the world isn't too overwhelming that day, we sometimes do. By way of introducing Ron, it is impossible not to mention Iva Rifkin, for she makes up a large part of Ron. She is the watchdog over the well being of a little band of "friends of the Rifs." Nobody in New York has such a splendid eye for perfect things, regardless of their value: An amazing, odd recipe from Morocco; a great piece of orange glass; an exquisite green doorknob found at a flea market in Paris; an interesting lost designer rediscovered … It is Iva that has created a kind of salon, whether at their home or at some little Portuguese restaurant on a weird nowhere street. And together Ron and Iva have come to exemplify a kind of Bohemian bonhomie that seems to not be too detectable in these pragmatic, sneaky years at the end of the 20th century.
So for the purposes of this interview, we met at their Tribeca loft, which is big and warm and calm all at once, with surprising juxtapositions; a late 19th-century Brighton Pavilion hutch next to a Deco table. Walls of window over banquettes to look out at the Hudson or the Brooklyn Bridge: The view from the Rifkin's is sprawling and wide, with many angles to choose from, and many places to idle.
In early December the film version of The Substance of Fire, directed by Daniel Sullivan, and starring Ron Rifkin, Timothy Hutton, Sarah Jessica Parker, and Tony Goldwyn, will be released by Miramax Films.
Jon Robin Baitz Tell me how you came to start acting and what made you at one point leave acting for some years. How did that flame burn out?
Ron Rifkin There was never a conscious decision made to be an actor. I always knew I would do it, although as a child I didn't even know what acting was. I knew that it had something to do with getting in front of people and becoming in some strange way something other than myself. I grew up in Williamsburg, in Brooklyn, and I had an aunt Lily who lived in a one room apartment. Did I ever tell you this story?
JRB No …
RR She was my father's sister-in-law. She lived in a one room apartment around the corner from us, with a curtain separating the bed from the living room. I remember saying to my cousin Lola, her daughter who was five, "I get behind the curtain, you announce me, and I'll come out singing." Now, I'd never been to the theater, I'd sever seen anything, so I don't know what was in my head. The only thing I can connect it to is the ark. I grew up in an Orthodox Jewish community, and they open the ark and take the Torah out. People sing and stand up, and they hold up the Torah and everybody kisses it. And then they walk around with it. It's a religious experience.
JRB So when it became an irreligious experience for you, at a certain point …
RR When I reached a point where I hated acting, where I was afraid of doing it, when I would cry because I had to do it—then I knew I shouldn't be doing it.
JRB What has made you keep your distance from Shakespeare?
RR I remember reading about certain actors who became actors because they saw somebody perform Hamlet, or because they went to see one of the Henrys and knew that that was what they wanted to do. My exposure was the synagogue, and hearing Al Jolson and growing up in a world filled with languages like Russian and German and Yiddish and Hebrew. Once I discovered in my heart that I wanted to be an actor, it never occurred to me to do anything that was from that gentile world—gentile being anything other than the world that I knew. And when I finally did become a professional actor, it just was not my experience. Shakespeare didn't enter my world.
JRB Were you old enough to have seen the Yiddish theater, the Yiddish Lear?
RR No, I never saw that. The first and only time I ever felt connected to Shakespeare was about ten years ago when I went to London. Sam Wanamaker was rebuilding the Globe Theater, and my wife and I and Jane Hoffman went there. Sam came over and spoke to us—and we were standing on the very spot where Shakespeare's actors had stood and acted. I started to quiver. I started to shake, partly because I was no longer acting, and also because I was a member of a community that did the same thing that I did on the stage five, six hundred years ago. That was the first time I ever thought I wanted to do Shakespeare. I have no secret now about wanting to play Lear, or wanting to play those kinds of parts. I feel my life unfolding quite by itself. I am not in control of how it works.
JRB You have no plan.
RR I don't have a plan, but I don't even think in terms of my having a career. I hear people talk about their careers, I don't even know what they're talking about.
JRB It's an awful word because it connotes a kind of architected regimen.
RR I wish I had more of that. I'm not ambitious in that sense.
JRB Well, what are the things for instance that you won't do as an actor? What is your constitution unable to—
RR Now I won't do anything that doesn't illuminate me and the world around me, that won't move me on to the next place in my life and my understanding of myself. It seems silly for me to go back and do something that I did 30 years ago, and what I wasn't very good at to begin with. But I always believe there will be a great play to do, and I hope there will be movies that I'll be able to do.
JRB Having worked with you time and time again, what I find is that the play unfolds and comes into sharp focus very, very gradually for you. But you never force it, you don't punish yourself.
RR I probably am punishing myself secretly. You and I have had this discussion, where it's like. "Oh my God, I fooled them again, and tomorrow, they'll find out." But that's a classic actor's thing. The only way that I know how to work is very slowly. I'm a slow learner.
JRB You require tremendous trust from your collaborators, the trust that you'll be able to arrive at something useful.
RR Every actor feels that way. I'm not one of those actors who needs to be told at the end of a working day, "You're doing great." I just need to know that people believe in what we're doing, and that eventually it will work.
JRB Do you think the process is over-mystified?
RR I don't understand process. I don't know what acting is all about. Remember when Henry Jaglom asked us for his book, "Tell us something about acting?" I said, "I don't want to do this, I don't know anything about acting." I really don't.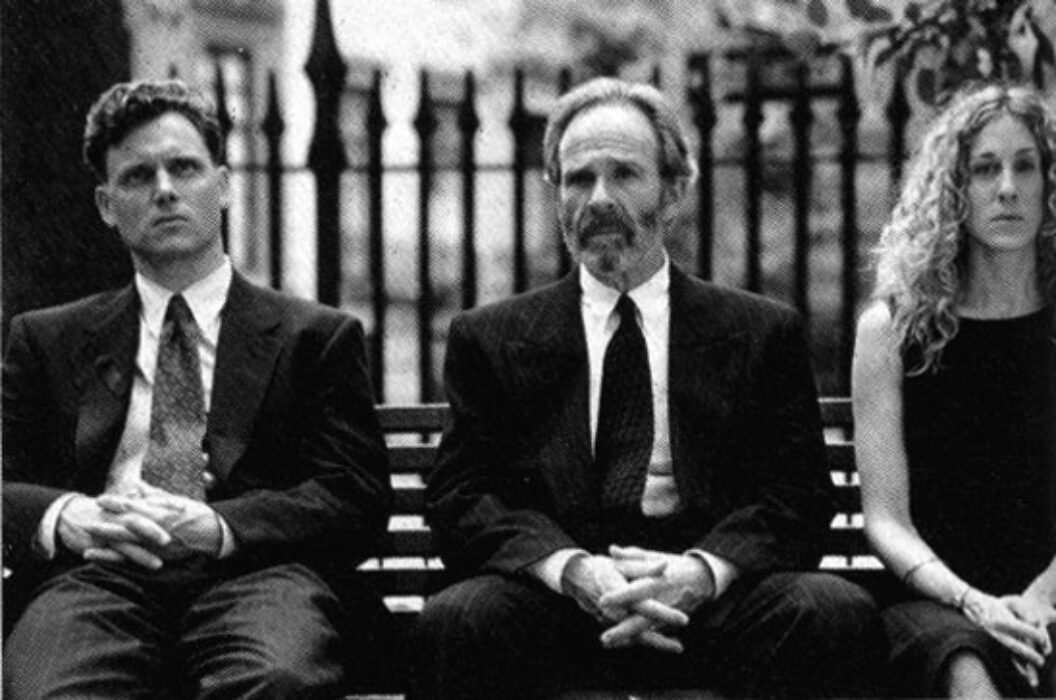 JRB What do you think has happened in the last 10, 15 years in the New York theater that's been important or interesting? For instance, the theater group, Naked Angels that you've been part of.
RR Having spent the bulk of my adult life in Hollywood, there's a certain kind of—forgive me—discipline, that you can smell that grows up in the theater. And there's a certain lack of it with actors and writers and directors who have not. The absolute magic and almost religious passion that I feel, that the theater has for me—I'm not really answering your question but I think I'm getting to it—is the result of this incredible reverential respect one has for the theater. It is, in fact, a temple. That's what the stage is, it explains things to you. And I think that for me, in my middle age, to have been brought back to life by a group of young people, who see something in me that I thought was dead. I had mourned over that and put it to bed.
JRB What was that?
RR My belief in myself, my belief in that system, my belief that the world of show business no longer could include me. Not acting so much, but ultimately yes, acting, because I no longer was part of that world.
Whatever it was that I was doing was incredibly painful for me—playing fourth banana on yet another television series for two years at a time—not that that's bad, but for me it was awful, just awful. Deeply destructive and painful; my heart was broken. I spent all of my time in my garden. But to come to New York to be a part of this other world of productive young people who nurtured me, and fed me, and were very provocative with me, was a second chance. It was incredible. I don't know what they saw, I don't know what they felt, but it was some kind of deep sense of love, or fraternalistic affection that brought me back to that world. You were a part that.
JRB What I found in you was that I would never, ever want to cast you as the wacky neighbor, as the funny man next door, as the cutesy, muggy.
RR That's why I kept getting fired.
JRB Because in fact your face is a mask of tragedy. And under the tragedy is more sorrow. And under the sorrow is yearning, and under the yearning is hope. And you wear that. When I first saw you up at Williamstown I saw a tremendous melancholy which was enormously accessible to you. Maybe in those sitcom parts and those TV shows you were ill used. You are a specialist in a particular sorrow, and that's why I keep thinking about Shakespeare, because in some ways I think you've grown into yourself as an actor.
RR Somewhere inside of me I suspect a language. I have a real distaste for affected sounds—when American actors sound like they're British. I have a hard time with that, so I keep away from it because I haven't figured it out yet. Pacino talks about this when he talks about American actors doing Shakespeare. Evidently, he was exposed to Shakespeare at a very early age. That's his passion, or has become his passion over the years. Since I was never exposed to it I have this general idea of what I don't like about it. I'm so afraid of doing it and sounding like a fake Brit that I've kept away from it. Now I'm answering the question you asked a while ago. But I do have a secret longing to play Shakespeare. I guess I do.
JRB Well, think of Lear. In some ways, you've played a similar character.
RR In Substance of Fire?
JRB That's correct.
RR I'm attracted to those kind of parts anyway.
JRB One of the things that you remind me of is that sense that Bergman captured in Fanny and Alexander—that people who live in the theater are blessed to live in smaller world, a smaller, safer world.
RR I have always known that the only place I'm really ever truly comfortable is on stage. I'm more comfortable on a stage than I am in my own house. That doesn't necessarily mean on a stage in front of an audience, that just means when my body gets on any stage in any theater in any country, I am at peace. I'm one with the ground, I can feel my metabolism change, and feel like I belong there. I have no idea why this is.
JRB Do you remember the documentary on the Comédie Française What did you think about the differences between our traditions and theirs?
RR We don't have traditions in our culture, so artists are relegated to very strange places. Either they are hugely successful and big stars, or they are worthless, or unimportant, or failures. And the way artists are treated in other countries—they have a history of this in France and in England—they're royalty, true royalty. Not because of birth, but because of something wonderful that they bring to the world. Getting back to your question about why I like those parts, I was born with a tremendous weltschmerz. I just came out of my mother's womb with this cloud. That's one of the reasons why I laugh so much, why I love to laugh so much, it relieves me of this sadness that I walk around with all the time.
JRB Your laugh sounds surprised and delighted by the shock of laughing.
RR And I think that's true.
JRB There's a hit of relief in it, "Thank God, I can still laugh! They haven't taken that." But how can someone be born with that?
RR I don't know, but I swear I was. Humans have a difficult kind of life. I am an outsider. I mean, in the world I feel like an outsider.
JRB Some people are artists because they represent, carry and communicate terribly frightening things that "civilians" carry as well, but perhaps are afraid to present, too afraid to have access to, so you do it for them.
RR That's what I think art is about. Art is there to serve so that people can reflect when they see a painting, when they hear a piece of music. It illuminates. It makes everything, hopefully, a shade clearer.
JRB I keep wanting you to play a great villain. Because villains know the truth.
RR Well, human frailty is what interests me the most.
JRB Don't you think that there's been a sort of flattening, a leavening in some way? In our American culture.
RR That goes in stages. It's an arc, and the arc keeps changing. So now we're in the Forrest Gump stage, and that will eventually become something else.
JRB What do you think is going to happen to you as an actor? Try and imagine this future for you.
RR You don't really want me to answer that. I mean, how can I possibly answer that? The most I could ask for is to continue doing theater the way I love to do theater, and continue to do great new plays. And to make money doing movies.
JRB Bankroll a life in the theater with occasional well compensated forays.
RR Sarah Jessica [Parker] said about herself, "My future is in the theater." When one is no longer the flavor of the month, one has the theater. It's where it starts, don't you think? What about you, why are you writing for the theater?
JRB Because it's where, like you, I feel most finally at home. I feel that my interests in language, and in certain kinds of political questions, are only expressed adequately for me in the theater.
JRB Let me ask you, when your write and it's dangerously close to your own life experience, are you ever afraid of hurting those people?
JRB Yes. I don't write about the here and right now, my plays have been memories. I don't keep a diary for instance, because it's dangerous in some ways, not just dangerous because someone might read it, but because I feel like life will then become a deeply unspontaneous experience.
RR Because you keep a log of it.
JRB Yeah, then everything is just fodder.
RR But you and I had a long discussion, and at first we had two totally different opinions. We have a friend who was in a play, and several months after the play closed a journal was published in The New Yorker, "By the Director." That was very disturbing to everybody involved; the writers and the actors felt betrayed by it.
JRB At first I thought, "Oh, what the hell. It's a useful document and it helps contextualize."
RR You compared it to Boswell.
JRB Yeah, I said there was a long tradition of that.
RR Why did you change your mind?
JRB Because in this particular case, it was done furtively, secretly. Rehearsal is private time to flail around and make a fool of yourself, and this was being minutely recorded by director was was using it for personal gain.
RR Forget the personal gain part. When you have actors in rehearsal, those actors are doing everything they possibly can to get to where they should be when the play opens. And that process of getting there is very delicate, fragile, and intensely personal for each individual. And when that's violated and people can read about it in The New Yorker, it's an immense betrayal.
JRB Yeah, I thought it was shitty. But there are very few surprises when it comes to bad behavior. I'm not surprised when someone is inconsiderate. I often think of keeping a real log of the year. Between doing Substance of Fire with you, then the movie, and Fair County at Lincoln Center, Substance at Mark Taper Forum with you and Gena Rowlands, Three Hotelswith you and Christine Lahti and Richard Dreyfus. I've had some amazing experiences in each production, but I don't have the kind of dispassionate need to chronicle "everything."
RR Do you think ultimately it's just a narcissistic expression?
JRB The exception was really the English playwright Alan Bennett. I was thrilled by his diaries.
RR Right. Those are incredible. What makes them different?
JRB Well, he's got a generous spirit and he's not out to skewer anybody. I don't think there's a lot to say, finally, at the end of the day, about the mysteries of work. But you look for a little bit of truth, you try and maintain a natural persona and not force yourself into a different size, different squeeze, clothes that don't fit. You create from that which you know, that which you understand innately.
RR Which is what you do when you write.
JRB Yeah, so it's all the same. It's all these little secret places that—
RR —I think that everybody has these tiny little eruptions. Iva [Rifkin] says its hard to live with me because I have these eruptions every now and then. I'm not talking about temper tantrums but it's like you walk around filled with something and suddenly it explodes inside of you and you can't control it any longer. I think certainly the whole time I was playing Isaac in Substance of Fire, I must have been impossible to live with. By 2:00 in the afternoon, I was slowly turning into Isaac.
JRB Is that what you were saying about how utterly a full time job it is?
RR When I do a play, certainly from the minute I get up in the morning, everything I do is predicated on how it will affect the performance that night: whatever I eat, drink, the amount of exercise I do, the amount of emotional upset that I allow myself to be exposed to—all of that affects the performance.
JRB What you're reading …
RR Absolutely. And what I listen to when I go to bed at night. If Iva has David Letterman on as I fall asleep, then I dream about those things.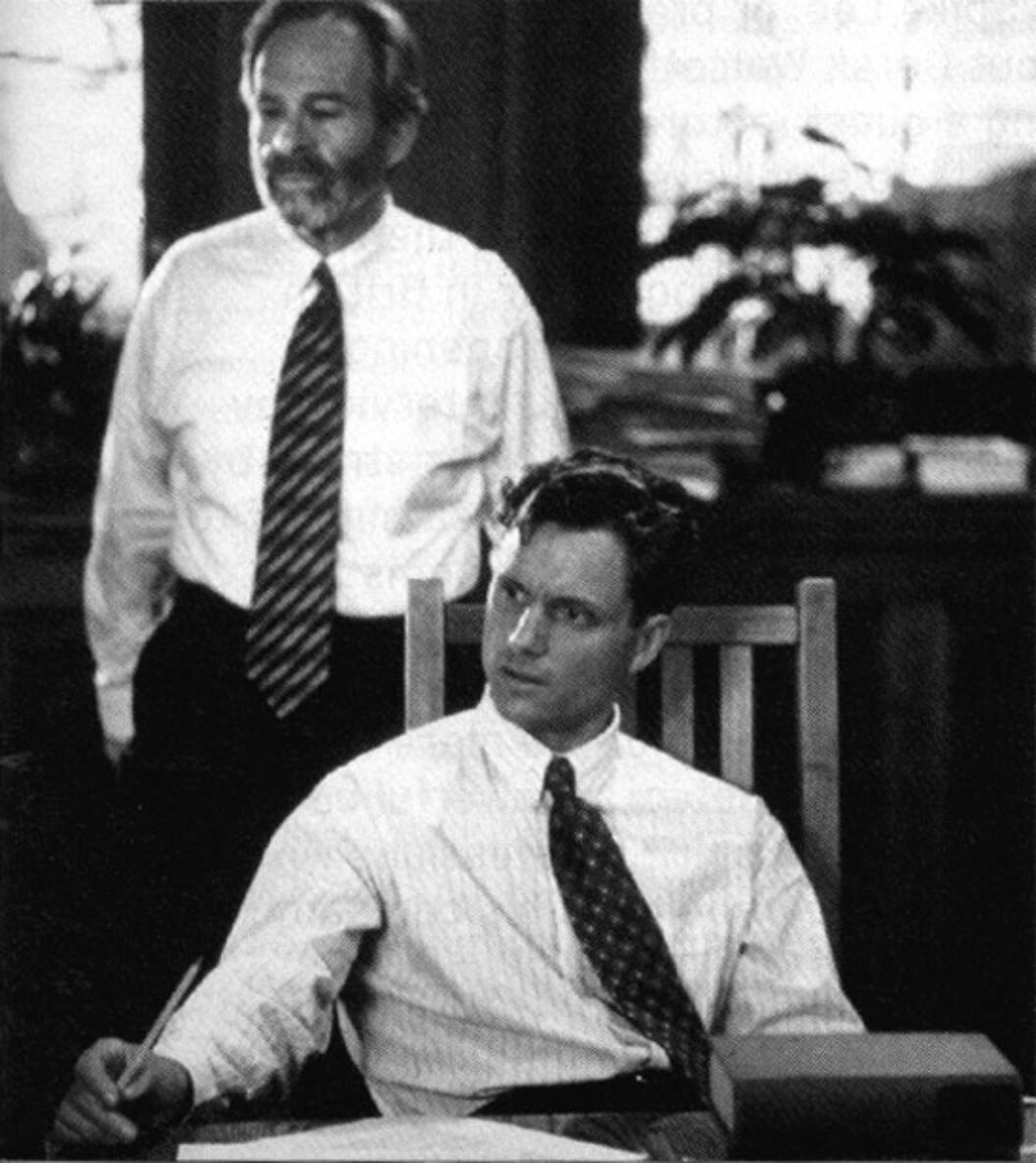 JRB Ideally, would you like to be part a repertory company somewhere?
RR If it was another time and I didn't have the need for certain creature comforts that I've since found myself addicted to, I suppose that ultimately I would have loved to belong to some community that allowed me to explore my work as an actor perhaps more fully than I have done. But I'm a very private person, and being in a community doesn't allow you that. What's really weird about being an actor in the theater is that because you have a six week rehearsal period and then you have a play that runs for a year or six months, you create these little families, these pockets of families. And over 35 years of being an actor, in addition to my own family, I have thousands of families that I have to keep leaving.
JRB There's something very, very alluring about that.
RR It's a very exciting life, the life of an actor. It's a crazy life, but it's limitless, the possibilities are endless. You can dream with people about things that you never thought would ever be part of your life and suddenly—I'm not talking about becoming famous of anything like that—you can be anything for a minute or two. It's a great, terrible profession. I'm at that age now where people say that awful thing, "Do you have any words of advice for young actors just starting out?"
JRB Is that a horrible thing?
RR I still think I'm a young actor just starting. So it always shocks me when people say, "Do you have any words of encouragement?" The only words of encouragement are, "Why are you doing it? If you can't do anything else, do it. Otherwise, don't." Because it's not at all what people think it is. You know, here I've just said how incredible it is—and it is, when it's incredible—and when it's not, it makes you go into the coat business.
JRB Which is what happened to you and Iva. You left. You just walked away one day.
RR One day I walked away. Iva says that the first year that we were selling coats, every morning she would see me sitting in the bedroom in the corner or in the living room in the corner, and my whole chest would be matted with tears, flooded with tears. She said she would just hold me like I was a baby.
JRB You were in shock.
RR I was mourning. I was mourning for what once was. What once was a hope I had that had died suddenly. I had a great time selling coats.
JRB It's easier isn't it?
RR It's easier because ultimately you're not selling you, you're selling a product. So if they don't like it, it's your product they don't like, not you. So that part is easier. It's just as hard. You have deadlines to make and the fabric doesn't come and the boat gets delayed. You have customers who return things, and you have to be nice when you don't want to be. But I had fun selling coats.
JRB Why did you cry?
RR That first year? Because I had lost something precious, I had lost something that I grew up with. Nobody was going to open a curtain for me and I was not going to come out singing. That time was over, I thought. I could not go to the theater during that period.
JRB It hurt too much.
RR It hurt too much. And every time I would go to the theater and the audience would start applauding, I'd start crying.
JRB But what happened?
RR Jane Hoffman, the actress, bless her heart, would drag me. We rented the parlor floor in her brownstone on St. Luke's Place, and every couple of months she'd say, "Let's go to the E.S.T.," and she'd remind me that I was an actor. She kept introducing me to people. One time she asked me to have a party at my house. She said, "Your house is bigger." My house was identical to hers. And she invited all these casting people so they would know who I was …
JRB Very, very sweet.
RR It's more than sweet. It's generosity of the spirit. Some people just have it, they are born with a generosity of spirit and they recognize something that they perceive as wonderful. You know how you would be if you saw a young writer who was in trouble.
JRB People are scared.
RR When we're blessed with great wealth and great recognition and great celebrity, it is incumbent upon those of us who are celebrated to make known and to acknowledge the next generation of writers.
JRB I think one of the reasons Naked Angels suffered and didn't expand and grow as much as it should have as a theater company is because they didn't open the doors and welcome more people.
RR They were afraid. As the oldest member I always pushed them about this rule because I knew that it had to have more people coming in. I remember once a writer was asked who were the great, new young playwrights. And he said, "There are none." This was only a couple of years ago. I was horrified by that statement. That really scared me. That one could reach a point in one's life where one was blind to other people's brilliance, or other people's gifts, and one could only see one's own.
JRB Yeah, it's very hard to stay open-hearted.
RR When you're beaten down by the system?
JRB Yeah.
RR But don't you think that's the human … I mean, that's our work, that's what we have to do? That that's part of our everyday job?
JRB Well, if you're going to be alive you might as well try and keep everything open. Did you think it was over for good when you quit acting?
RR I knew it was. I took every shred of my energy and my creative world and put it into the coats. I know that sounds so crazy, but here was a guy who had five different checkbooks, who couldn't add two and two, who had never designed anything, and suddenly I was thrust into this world. And in a year, between Iva and myself, our coats were in the windows of major department stores. And I was learning how to balance budgets and how to make a profit margin. I had to go to the CEOs of I. Magnin, Sak's, Robinson's, and I didn't even know what I was doing. I was playing a part, I was acting. I would get into my funny Japanese clothes and show the line like nobody else in the garment center had ever done. I was playing the part of a garmento.
JRB When did that happen?
RR It started in '84.
JRB And when you left the garment business to go back to acting, when was the fine line?
RR When was Substance of Fire?
JRB 1989, '90.
RR I know when I did Tenth Man, I was still in the garment business because I would have meetings with my production manager in my dressing room at Lincoln Center in between shows …
(the phone has been continually ringing; they pause to answer it)
Somewhere in she middle of Substance, when we were doing it at Playwright's Horizons, I stopped. Iva kept it going for another year. I forget how intense it was. I would go to Asia, to Korea for a month at a time, twice a year. And I would be up all night with a typewriter, working on the notes that I had written. I was taking my discipline as an actor and bringing it to the garment business. It was like building a character, I built line. Each day I would describe what I had done, what buttons I had chosen, what shoulder pads, what lengths, colors, patterns, linings, who said what, which factory did the right thing, which factory did the wrong thing, and the next day I'd distribute this to everybody. And I made this up in my head, I don't know how I was able to do it.
JRB It was a character. You were playing Ron the garmento.
RR Yeah, but my kind of of garmento. I made up a new kind of garmento. I had no rings, no chains. It was totally made up.
JRB And you sustained it.
RR For six or seven years. With great passion and great commitment. Yes. I loved it,
JRB Your training as an actor.
RR Yes, absolutely. I always knew that. When I would show the line I would put on the coats. I would put on every coat.
JRB Discipline is discipline no matter what you do.
When you did the film version of Substance of Fire, I was impressed with how readily you gave up the modes that you had employed to do the character on stage.
RR This is how I felt: I had worked with you and Dan Sullivan long enough, and I knew how important this was for all three of us, this was the first and maybe the only time that I will ever or did ever have a huge part in a film, and holding on to the way that I played it on stage was going to do me no good. If Dan, who I had to trust, said, "Forget what you did," and I fought him on certain things, then what good would it possibly do? So I said to myself, privately, "I am going to surrender myself totally to Dan, and to Robbie, and I am going to let them guide me through this." And I did. I still think—I could be a little more objective, and I've seen the movie three or four times—I miss certain things from the play that aren't in the film. The thing I miss in particular is the humor for that character. I wish we could have found a way to make Isaac as funny as he was in the play.
JRB Yeah. All of the stakes were heightened in the film so there's not as much latitude and longitude. One of the nice things about a play is there are little side roads, little detours. We had no detours in the film.
RR You see a bigger picture in the theater. You see the whole body as soon as a person enters a room and you know by the way they walk, the way they move, by the way their clothing drapes on them who they are. Whereas in film, it's totally different. It's up to the director and the cinematographer to let you see what they want you to see.
JRB It's not nearly as much fun.
RR The process?
JRB Yeah.
RR It's agonizing.
Jon Robin Baitz's plays include A Fair Country, The Substance of Fire, Three Hotels, The End of The Day, and The Film Society. He is the recipient of Rockefeller, NEA, and American Academy of Arts and Letters fellowships, as well as a Humanities Award for the PBS version of Three Hotels, which he also directed.
Originally published in
Featuring interviews with Michael Ondaatje, Billy Bob Thornton, Hilton Als, Oumou Sangare, Emmet Gowin, Donald Antrim, Stuart Hall, Marjetica Portč, Miloš Foreman, and David Rabinowitch.