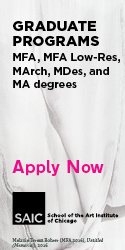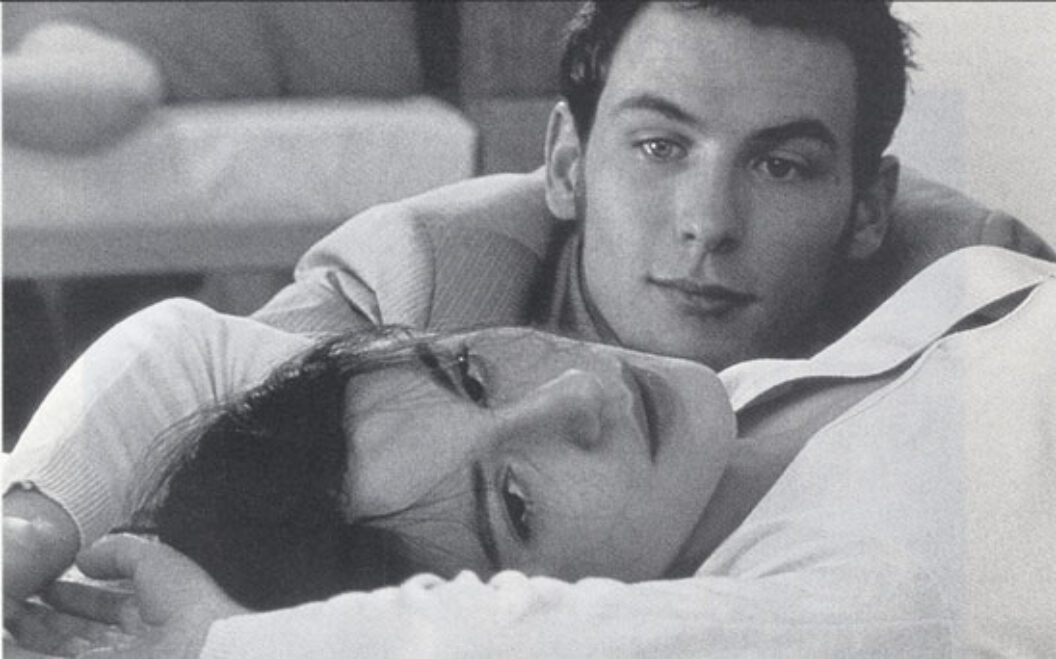 Part sexual farce, part gender revenge fantasy, Romance is the first of Catherine Breillat's six resolutely irreverent films, made over a 20 year period, to get a US theatrical release. It opens nationally in October. What took so long? After all, the films—Une Vraie Jeune Fille, Parfait Amour, Tapage Nocturne, 36 Fillette, among them—are noted for their frank depictions of sexual themes, an approach which won so-called mainstream "softcore" success for I am Curious Yellow (1967), Emmanuelle (1974), and Last Tango in Paris (1973). Even in Europe Une Vraie Jeune Fille took 23 years to be released. Maybe it's Breillat's own insolent blend of French metaphysics, Kieslowskian visual style, and a no-holds-barred approach to subject matter. (In 36 Fillette for instance a 14-year-old girl is determined to lose her virginity.)
Her latest, the ironically-titled Romance tracks the sexual odyssey of 22-year-old elementary school teacher Marie (Caroline Ducey), whose live-in boyfriend Paul (Sagamore Stevenin) has not had sex with her for three months. (The script makes Paul a fashion model, supposedly to underscore his self-absorption.) Rather than fine tune her seduction strategy, Marie defiantly goes on the prowl, abandoning herself physically to all comers. Her heart, though, still belongs to Paul. (That Cartesian mind-body dualism is still engrained in the French psyche.) She soon ventures into shady terrain. After rough sex (cunnilingus plus sodomy) with a street pick-up, spread-eagle on the apartment building stairs, she gravitates to stud Paulo (Italian porn star Rocco Siffredi) who is visibly better-hung than Paul, but does not love her, alas. Initially, her nocturnal flings are accompanied by a diaristic voice-over, so we know that she retains her lucidity even as her physical self goes to pieces, and it's all her choice, the official feminist bottom line. Fortunately, Breillat spares us the obligatory neo-Freudian child abuse flashback sequence à la Hillary Clinton, blaming current depravation on earlier experiences. Opting for existential tableaux rather than the cause and effect thing, Breillat nevertheless manages some deft segues. In a hilarious classroom scene, Marie's increasingly dissipated appearance flags the attention of school principal (François Berleand of Seventh Heaven), a bondage aficionado who initiates her into the twin thrills of S and M and caviar. Who better than your principal?
Framing its frontal nudity in a Good Housekeeping all-white decor, an elaborate bondage sequence, and in-your-face childbirth scene, its denouement packing the retaliatory violence of a Valerie Solanas, Romance aims for sacrilege while idolizing the profane.
White in Romance is by turn bridal, clinical, sacrificial, ultimately seraphic. Transposing from religion the love of ritual and self-degradation, for the purposes of parody, Breillat clearly has her roots in Catholicism and post-existential French literature (Georges Bataille's Blue of Noon) as well as the Marquis de Sade. At the ages of nine and 10, she and her sister, sequestered by their parents because of early puberty, were nevertheless allowed to devour the adult section of their local library in Nyors, a small town south of Poitiers in the French provinces, also home to Georges Clouzot. At 13, her bedside reading was Lautremont's Le Chant de Maldoror.
Although boyfriend Paul is finally turned on by Marie's hard-won sexual ecstasy (think Emily Watson in Breaking the Waves sacrificing her sexual integrity for her man's titillation), Breillat presumably has no interest in dramatizing the very common predicament of the passive aggressive partner. The last straw for Marie is when Paul impregnates her with preseminal fluid, sparking a drastic, final response from Marie; nevertheless, the film plays more as a deadpan minimalist spoof on sexual mores than as a relationship film.
"There's a very direct and frontal aspect to my films," says Breillat. "I shoot actors with an attention and acuity that's almost entomological. I want to record the most minute tremors of emotion….I see women as both very aggressive and also very vulnerable."
Breillat had initially written the role of Marie for a 30-year-old woman. However, when she tried to cast the part, she realized she needed someone much younger. "There's a sadomasochistic side to Marie's character and in a 30-year-old that would seem perverse," said Breillat, 50, mother of three (26, 19, and seven) by different fathers. "I wanted Marie to be like an angel, heroic. There's this fiery excess to her. Young girls can drag themselves through the mud yet remain very pure. There's a kind of rapture of idealized purity which you can only find on a young girl's face. A woman may stay adolescent much longer than her physical appearance. But since cinema deals with physical appearances, I cast a really young actress."
Appealingly slender, pert, small-breasted, and slightly cross-eyed, Caroline Ducey has exactly the right louche aspect for the role of Marie, never losing her sangfroid and delivering a courageous performance in potentially compromising scenes, such as the lengthy bondage sequence which is almost totally shot in real time. Gagged, bound, and tied (with white rope, of course) to a window, the scene is played out in macro detail to show that Marie sexually enjoys the proceedings, at least until she breaks down. Fortunately the actress only had to go through it once.
"I like to feel the vibrations, the small losses of actor control," says Breillat. "The longer the scene, the more tension and violence it contains. It took us a while to find out how to tie the rope. I wanted to make a figure of a cross as in a Mondrian painting, with the same proportions. The act of tying had to look simple and clean for the purposes of the film, not too fast and not too slow. The rehearsal take was the one we used," Breillat says, "because I was struck by the strangeness and beauty of the scene. Caroline looked as though her soul was leaving her body, as though she was living a kind of death. Then I burst into tears because I thought maybe I'd gone too far [with her]. The scene was like a death and then a redemption."
While other feminists may vehemently strive to deny any soup çon of victimhood, Breillat, enfant terrible that she is, reinstates the pursuit of extreme sensation, even at the pleasure-pain threshold, for its own sake, and stages it cinematically with a quasi-religious fervor.
"Romanticism is dark, somber," Breillat says. "For the purposes of marketing, they've made it pink and blue. I think you have to accept your passions and understand them….Cinema for me is a leap into the void. You mustn't be afraid of putting yourself in extreme danger."
Breillat explains that she wanted to use explicit scenes in her film so as to reclaim sexual representation from the pornography industry and to restore some dignity to the portrayal of human sexuality.
"The 'pornography' in Romance has nothing to do with the institution of pornography," Breillat said, "but is an attempt at a humane representation of sex. Cinema must film human functions in a noble manner. It's our duty."
—Liza Béar
Originally published in
Featuring interviews with Errol Morris, Peggy Shaw, Laurie Anderson, Carlo Ginzburg, Raymond Pettibon, Judy Pfaff, Mellisa Marks, Edward Said, and Margaret Cezair-Thompson.