Sacred Folly: on Romain Gary's The Kites and Promise at Dawn by J.W. McCormack
A rediscovered novel and memoir depict a character we are lucky to have on the page. In life he would mortify us.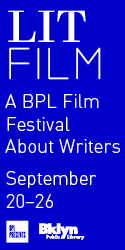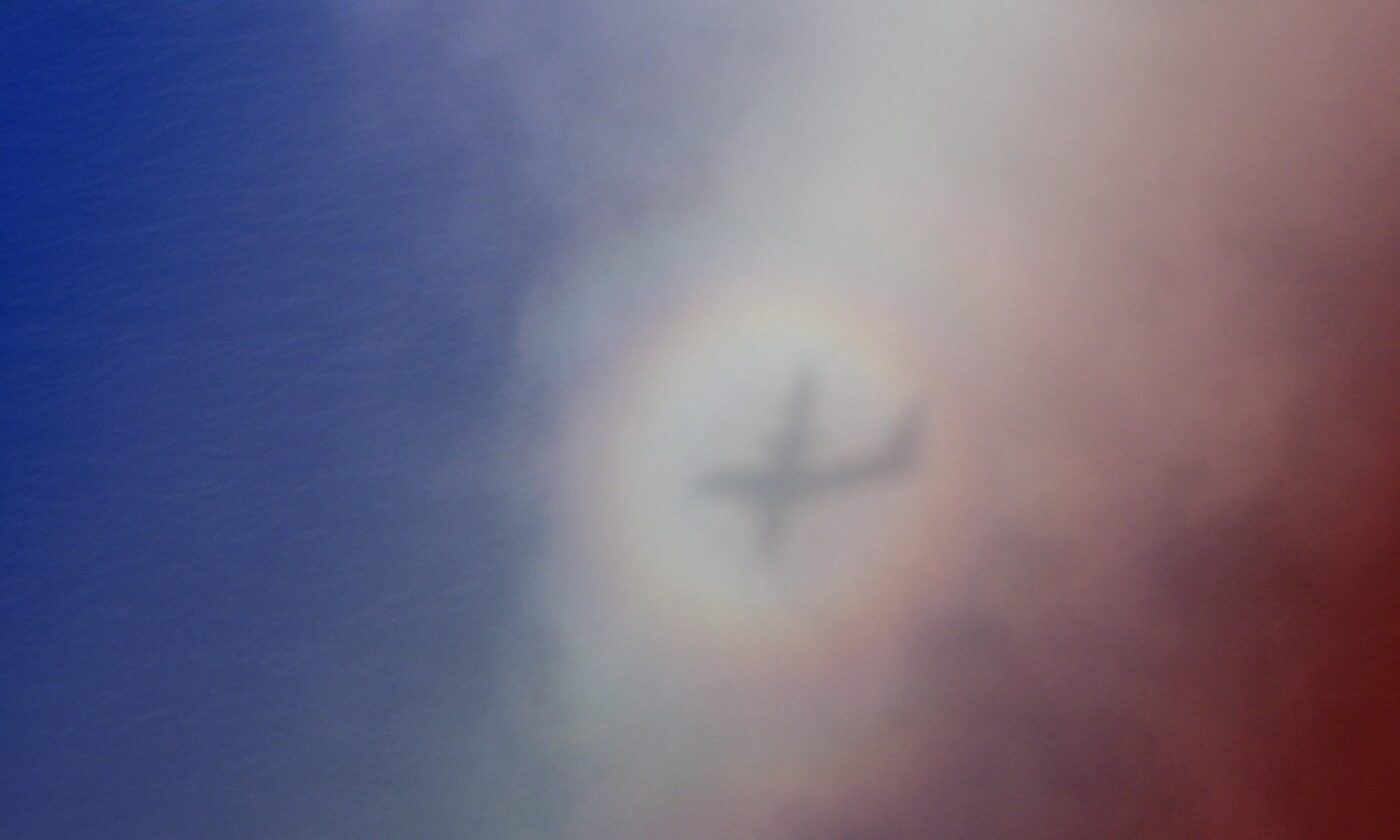 In the coming crisis, whatever form it ultimately takes, some will suddenly vanish, others will make do, and heroism will go underground as true goodness will feel like an impossibility. These are the lessons of Romain Gary's 1980 novel The Kites, a panoramic French bildungsroman set before, during, and after the German occupation and the Second World War. Reading it now, in its first English translation by Miranda Richmond Mouillot, it seems a striking resuscitation of the kinds of tales tasked with modeling moral courage, the preservation of cultural memory, and arming us against catastrophe.
It's curious that it's taken so long for Lithuanian-born Romain Gary, one of the most prolific and visible French writers of the postwar period, to formally re-enter English-speaking bookstores. Part of the problem might be that his biography has long overshadowed his output. A diplomat, RAF flying ace, and film director with some thirty books to his name, who once challenged Clint Eastwood to a duel, and twice won the Prix Goncourt—the second time by cheating, courtesy of a pseudonym—Gary is probably best known to Americans as the second husband of actress Jean Seberg. The image of the scandalous Frenchman whose affair consumed Seberg, implicit in her tragic breakdown and 1979 suicide, has proven understandably hard to shake. Gary didn't live to issue a rejoinder, having followed Seberg to the grave with a self-inflicted gunshot wound just after the release of The Kites (a suicide note denied any correlation with Seberg's death but came clean about the literary duplicity that netted him his second Goncourt).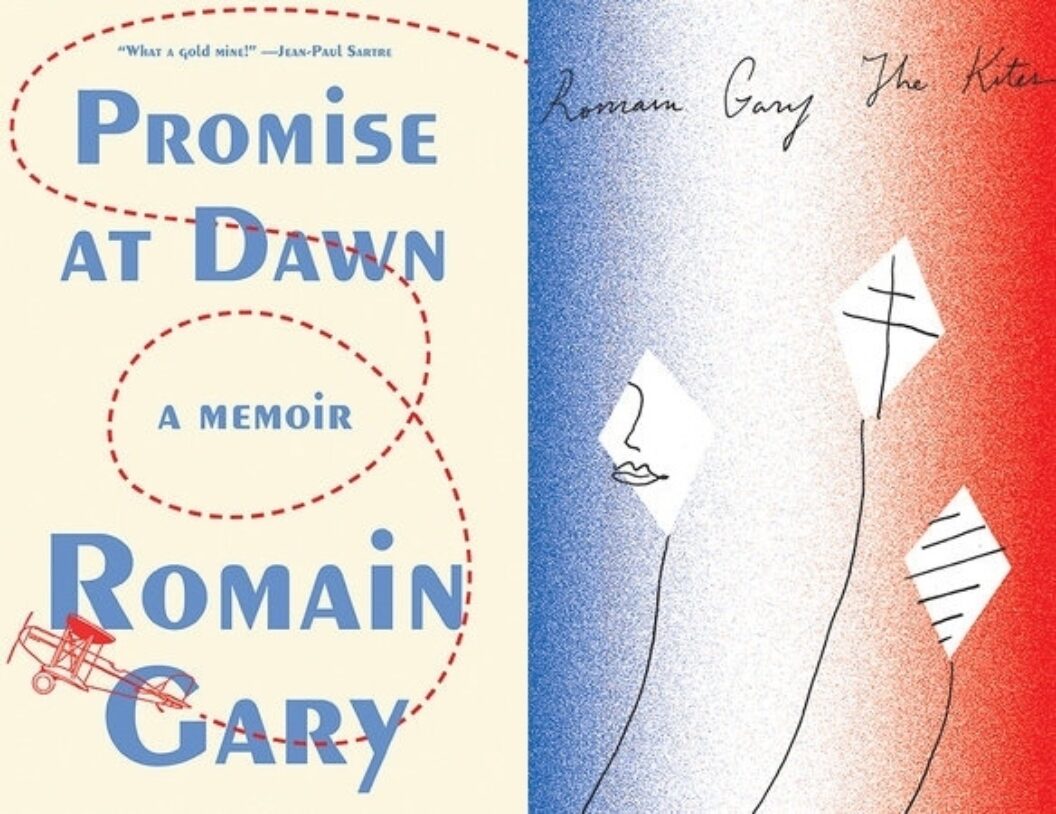 Given all that drama, The Kites arrives as a relatively unheralded corrective to America's poor record with the Gary oeuvre. But, oh boy, is it a doozy. Neither a bowler-hatted experimental novel in the tradition of Alain Robbe-Grillet, nor a breezy fable like The Little Prince by Gary's fellow aviator Antoine de Saint-Exupéry, it is a sweeping, classic novel-brand-novel that is mostly beyond reproach and deserving of comparison only to similarly perfect adventure stories like Treasure Island and Alain Fournier's enchanting Le Grande Meaulnes. Like Meaulnes, The Kites begins as a gentle account of a boyhood encounter with love, lightly touched by magic.
Ludovic Fleury lives in the country with his uncle Ambrose, an eccentric postman famed for his wondrous designer kites, which bear names like Montaigne, Rousseau, and Zola. Like Borges's Funes the Memorious, Ludo is possessed of a supernatural memory that makes complex mathematical equations second nature; but of much more consequence to Ludo is his first encounter with Lily, the daughter of Polish aristocrats, with whom he shares a lifelong infatuation. Love, for Ludo, engages the imagination and makes belief in liberty—the fullness of life that suddenly comes into the world with acceptance of the mystery of other people—possible:
I was jealous of her solitudes, of the paths she walked down without me, of the books she took with her and read as if I did not exist. I now knew how to poke fun at myself in these excessively demanding moments, to make light of my tyrannical terrors. I was beginning to understand that you must learn to let all things leave you from time to time—even your reason to live—to grant them their right to be a little inconstant: to take up with solitude, with the horizon, or with those tall plants whose name I did not know, the ones that lose their white heads at the tiniest gusts of wind.
Ludo is soon absorbed into Lila's circle, which consists of her Marxist brother Tad, adopted brother Bruno, a dour piano prodigy, and the swashbuckling German Hans. As the war dawns, the fortunes of all four men, who Lila calls her "horsemen of the anti-Apocalypse," are reconfigured. Ludo becomes active in the Resistance, dear old uncle Ambrose disappears into Buchenwald, and The Kites becomes a war novel, albeit one leavened by some obligatory Gallic archetypes like a saucy brothel Madame and an unbowed, indignant chef. Separated from Lila, Ludo's infallible memory means that she never truly leaves him—a version of her persists, even when the two are reunited and Ludo is forced to reckon with the disparity between his ideal and the reality of what the war has made of her.
A big part of what makes The Kites feel urgently contemporary is its emphasis how national crises reveal people at both their best and worst. As the Nazis begin to close in, an elderly acquaintance tells Ludo that "things are going to get so bad, it's going to be such a catastrophe that you… are going to disappear in it." But Ludo does not disappear, nor is the book overtaken by darkness, as Uncle Ambrose and his kites provide something worth fighting for. Not liberté, égalité, fraternité, but "sacred folly." Eccentricity, foible, and the right to our own memories are at stake, and as long as they are preserved in the individual, the Fascist state comes up short.
I am aware that, reduced to synopsis, The Kites may sound a little pat or flag-waving, its characters obvious stand-ins for their countries of origin, its morals too easily distilled. Perhaps the reason it succeeds despite these faults is that, though we have become accustomed to viewing fiction as lightly padded autobiography, it is a purely fictive novel, as far from Gary's real war as to be a fantasy.
Concurrent with the release of The Kites, New Directions is re-releasing Gary's 1961 memoir Promise at Dawn, which recounts his wartime adventures in a prose that is, by turns, charming, entertainingly grand, and exasperating. At times Gary comes across as positively boorish, such as when he tries to silence a "poetess" by "stroking her lips tenderly with the tips of my fingers in an attempt to interrupt the flow of words while, with an eloquent look in my eyes, I tried to invite her to a soft and languorous silence, the only true language of the heart." Give me a break! But the real subject of Promise at Dawn is neither the war nor Gary's amorous conquests, but his mother, who plainly did a number on the poor lad and who looms as large in his imagination as Kafka's father did in his. Gary laments, at the memoir's end, that, "It is not right to love only one human being so much, even if it is your mother."
Nothing could be further from the generosity of feeling that suffuses The Kites, though Promise at Dawn certainly has its moments, like when the young Gary describes his abortive career as a juggler or tuts, "My nose is no longer what it used to be." The two books are nearly twenty years apart, so it's possible that Gary simply made the kind of psychological progress he ridicules, sniffing "It was perfectly clear… I was suffering from a castration complex, a fecal complex, that I had necrophilic tendencies… The only thing missing from the list was the Oedipus complex, and I felt a little annoyed to see that even there the championship eluded me."
What seems far more probable is that Gary was the kind of unlikely and unwieldy character that we are lucky to have on the page, for in life he would mortify us. The Kites is indeed a treasure, capable of accessing an enormous node of insight and almost-overwhelming beauty spliced with bittersweet candor. For Gary the novelist, it is not only love and fellow-feeling that unites us, but "the expression of suffering." Perhaps it took the suffering that claimed Gary's life for him to write as expansive a work of devout humanism as The Kites. Whatever the case, we are lucky to have it at last. We're going to need it.
Recent work by J.W. McCormack appears in VICE, BuzzFeed, The Baffler, the New York Times, and The Paris Review Daily.