Rolf Belgum's Driver 23 at New York Underground Film Festival by David Schulz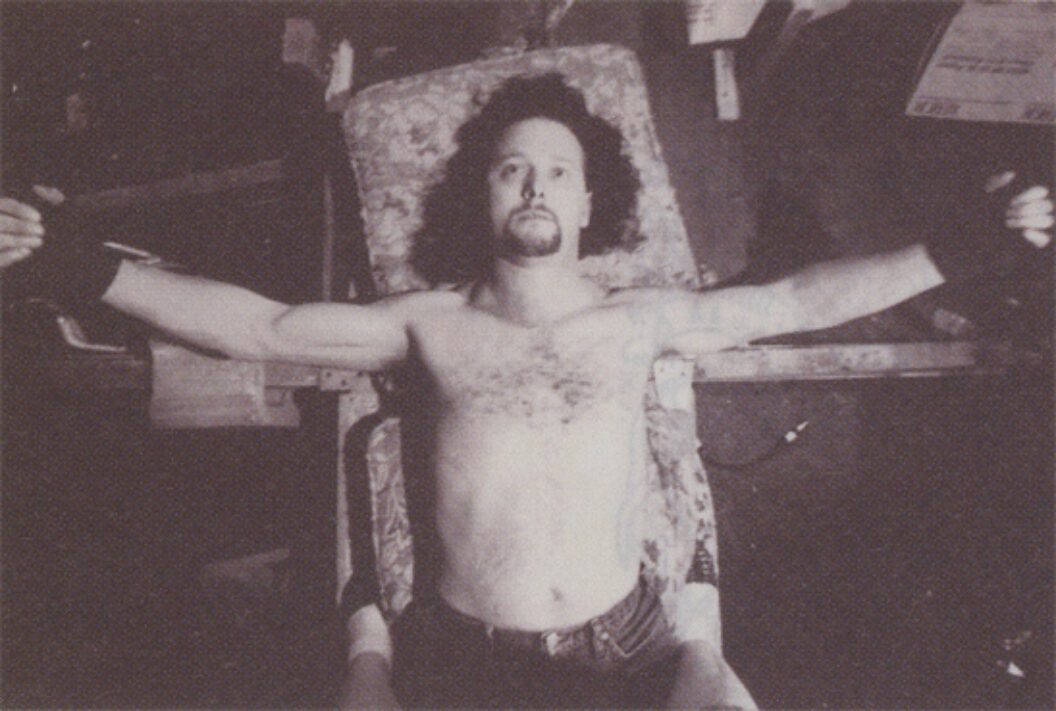 Driver 23 is RoIf Belgum's poignant documentary account of Dan Cleveland, heavy metal rock 'n' roller, modern day Sisyphus. The opening cut, an archetypal panmixis of guitar, drum, sweat, and medieval fortitude so characteristic of heavy metal music culminates in one of Cleveland's astonishingly heinous wails that immediately confronts the viewer with their own perceptions of success and failure. Through Cleveland's struggle to find that mysterious combination of elements that separate a musical genius from a musical hack, RoIf Belgum critiques notions of success. Cleveland's band, Dark Horse, has with its continuous rotation of members, the tension of a dysfunctional family trying to keep a big secret: Dan Cleveland can't sing. But to see Cleveland or his situation as pathetic is to give the film a superficial reading. It seems to be Belgum's intention to render this kind of reading as a mere projection of the viewer's insecurities based on the status quo's idea of success, the real hook being a kind of masochism that comes from our individual tendencies to compare our own worth to a fictitious level of perfection. Cleveland's determination to keep on with his music is paralleled by his will to design and actualize a system of cables and pulleys that transports his band equipment from his studio (basement) to the main floor. And like his music, this system of Gerry-rigging (his studio has been aptly named "jury rig studios") is gnarled with flaws. But they are his flaws, and one finds that the brilliance of Dan Cleveland lies not in his "product," but rather in his process.
Belgum's point is driven home with a scene that shows Cleveland playing a ballad on what appears to be an acoustic guitar; lyrics that exclaim: "I only wanted to smile and talk with you … I don't want to fall in love …" All of a sudden the camera zooms out as Cleveland breaks into power chords on the bottom half of a homemade double guitar, acoustic on top, electric on the bottom. Hand-cut, nailed, and duck-taped together. Cleveland's doing it his own way. The tenacity of his performance on his "double Dark Horse" is both profound and hilarious.
—David Schulz
Originally published in
Featuring interviews with Tracey Moffatt, Aharon Appelfeld, Eric Kraft, Maurice Berger, Patricia Williams, Richard Powers, Stellan Skarsgard, Jesus "Chucho" Valdes, and Lou Reed.