Discover MFA Programs in Art and Writing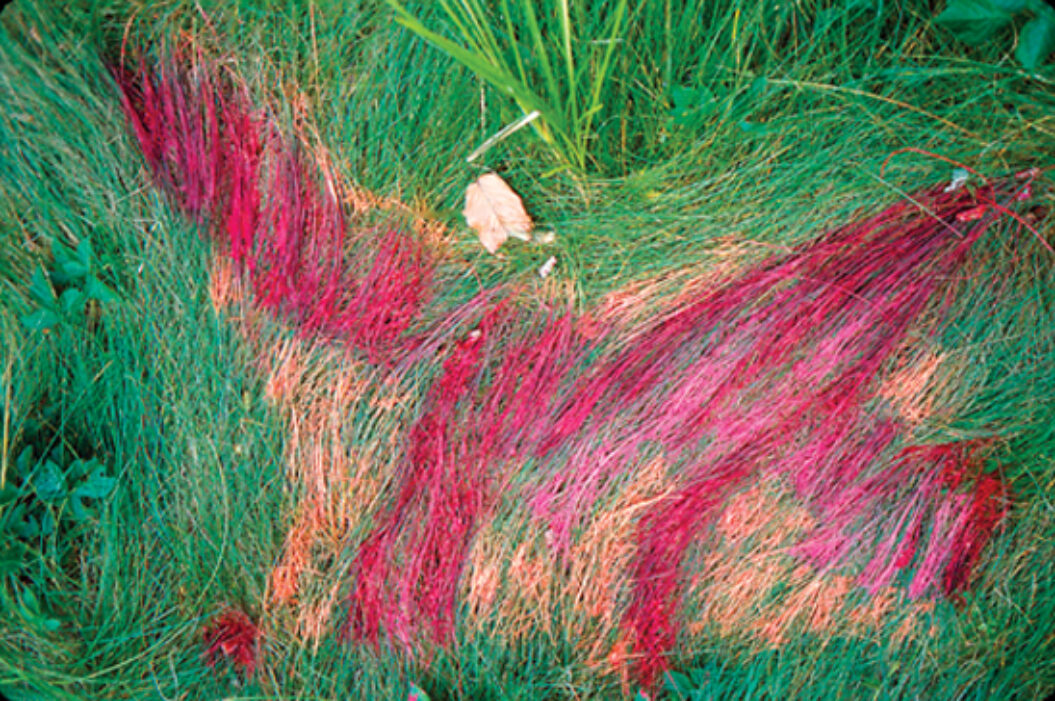 In the beginning, there was color. And motion.
In the beginning, there was color in motion. Rolando Briseño's work emerges in flux, befitting a Chicano born and raised in the borderlands of San Antonio, Texas. Briseño's art hearkens to new ways of imagining Chicano identity. While dealing with many aspects of Chicano life, Briseño's pieces echo the epic Mexican notion of "la Raza Cosmica" as imagined by philosopher Jose Vasconcelos, who described Mexicanos as a mix of all races and nations. For Briseño, Chicanos are inheritors of that complex legacy of the cosmic race.
In a series of works executed at the Yaddo artists' colony, Briseño painted directly onto long grass, against which he pressed large sheets of paper. The swirled and jagged impressions capture an ageless, powerful natural movement, inaugurating a long period of paintings that brought that same motion into the intimacy of a primal domestic setting: the dinner table. Those "tablescapes" depict family feasts circling the table center like protons and electrons around an invisible nucleus.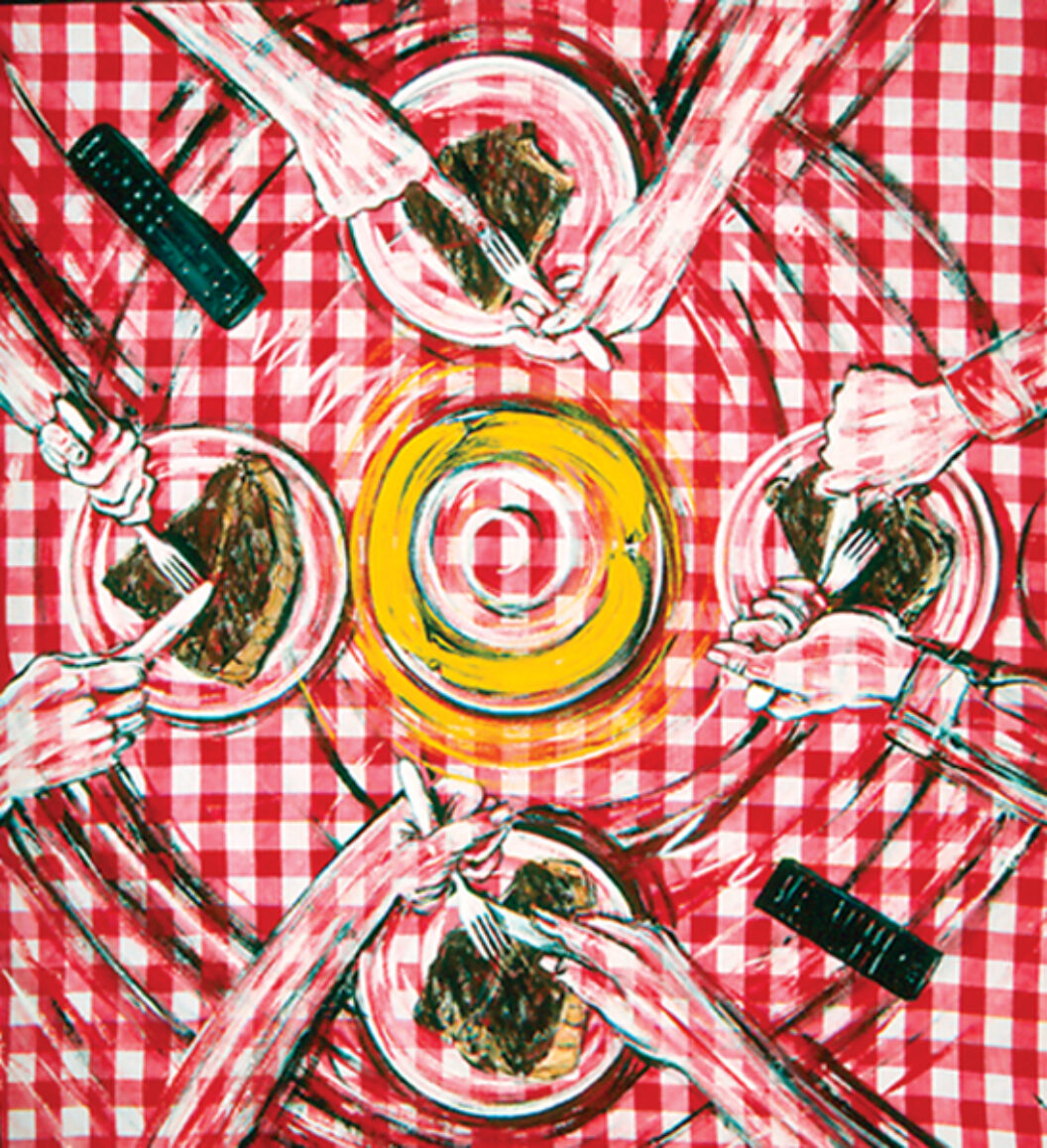 Eventually Briseño began painting on actual tablecloths, inscribing his forms and flourishes onto gingham and decorative designs, even Disney cartoons. In a later series from this period, he recovered images and lore from the cocina of the Aztec world to create uncanny neo-primitivist paintings celebrating such staples as mole, chile and avocados.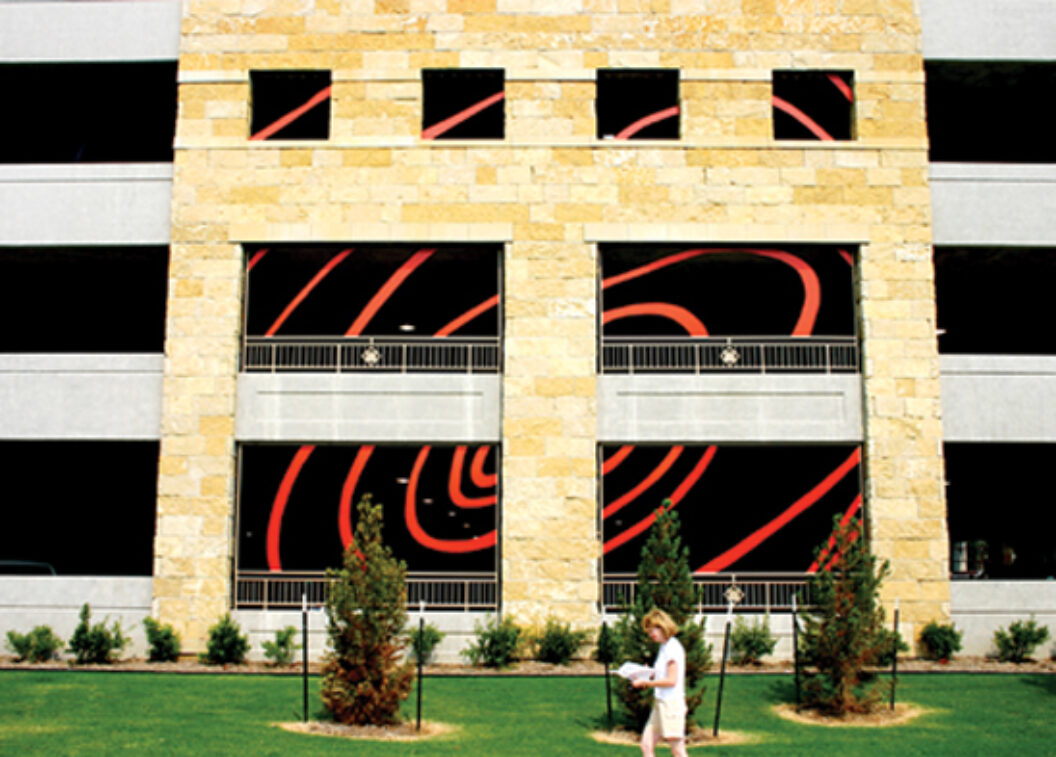 When a fire in his New York squat consumed many of his early paintings, Briseño's work changed again. He began to use computer-assisted design to create giclée prints and, more recently, large public works in metal and plastic. Macro-Micro Culture, 2003, is an enormous multi-panel mural in which the elements of Mexican muralism tell the story not of the birth and drama of a nation but of human origins in deep time. In between, there are celestial swirls, a pyramid, waveforms of intelligence and computer chips. It's as if ethnic identity has been absorbed into some cybernetic fairy tale.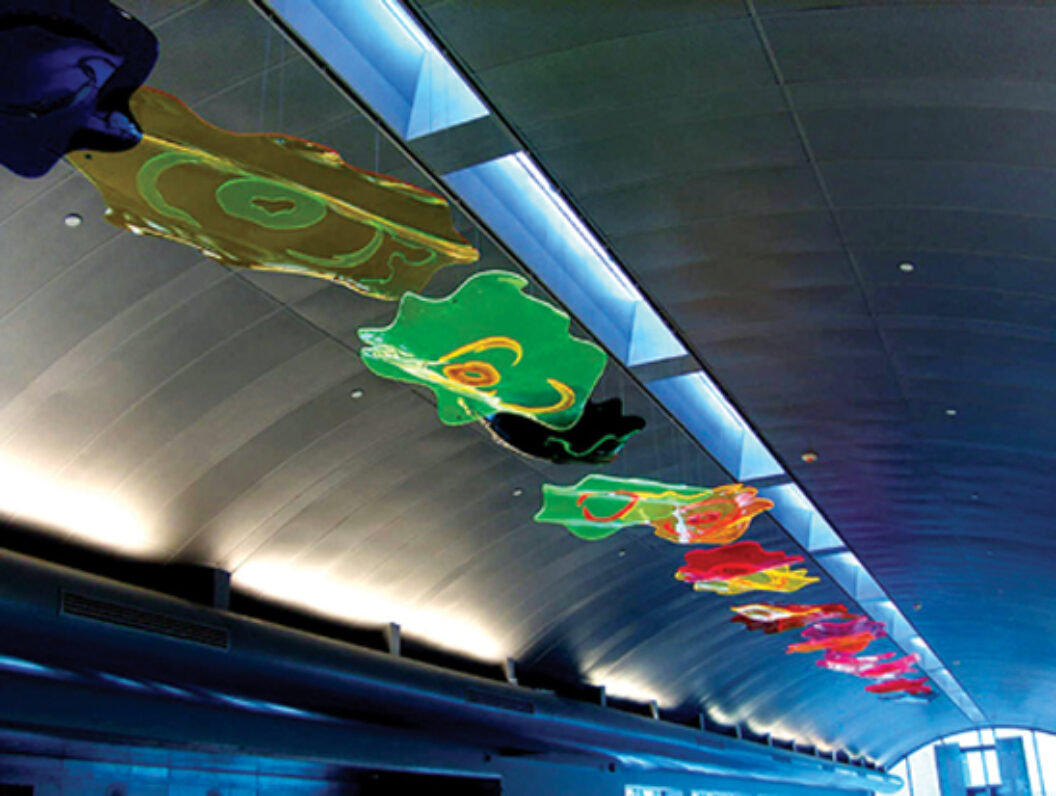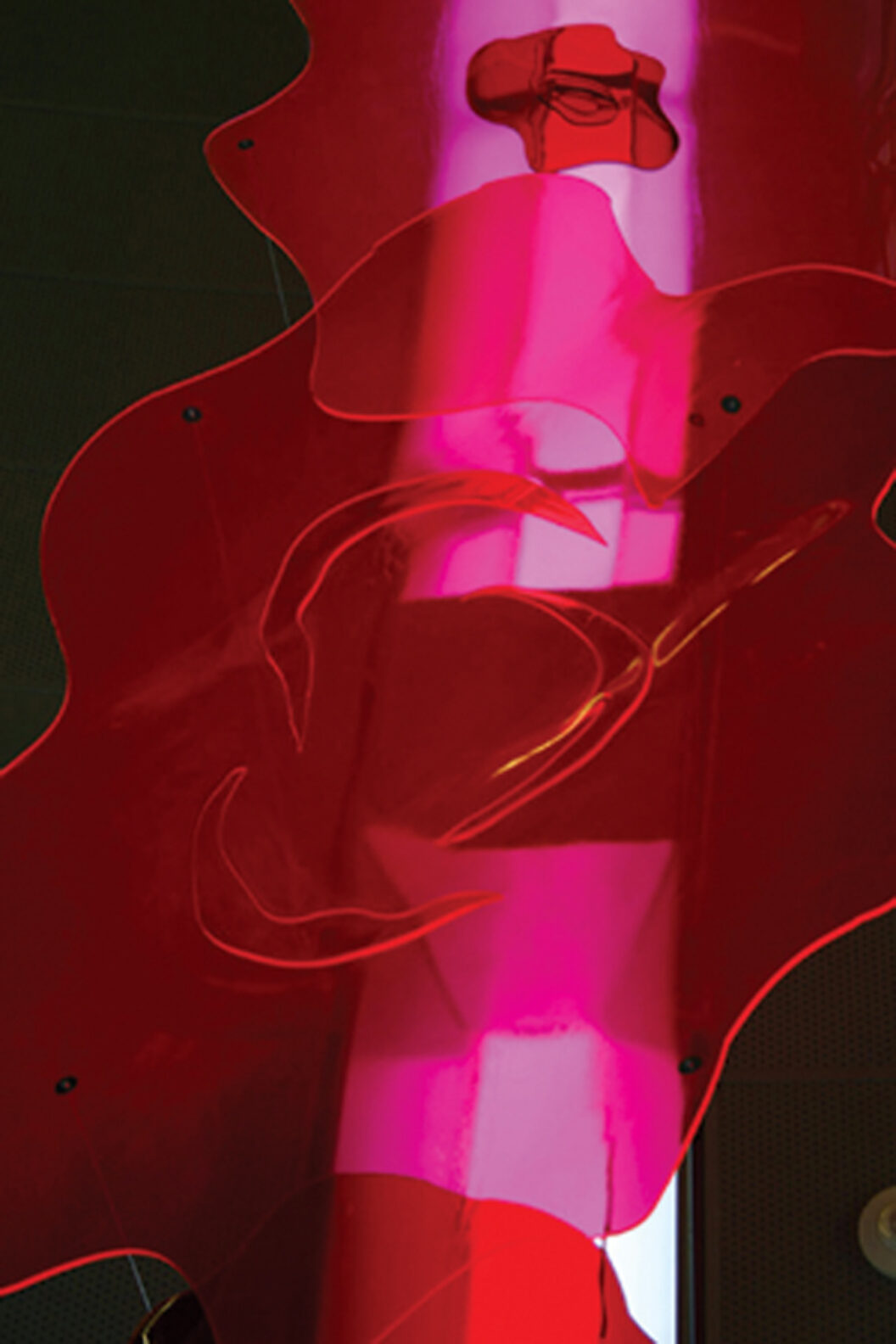 The cosmic drift in Briseño's work extends to the origin of the universe in his latest pieces. The day-glo forms of Galaxy Way, 2004, a translucent plastic installation in Houston's airport, are abstracted versions of galaxies in formation, drawn from images produced by the Hubble telescope. In his most recent piece, Cuerpos Celestiales, 2005, the void space of a parking garage in Frisco, Texas, becomes the backdrop for towering line drawings of galactic membranes, again taken from Hubble images. These monumental works serve as reminders that no matter who we are or where we find ourselves, the vast drama of change, old as the universe itself, is always at play.
John Phillip Santos is a Visiting Fellow at the Watson Institute for International Studies at Brown University.
Originally published in
Featuring interviews with Plastilina Mosh, Andy Palacio and Christopher Cozier, Pedro Reyes, Francisco Goldman, Pablo Vargas Lugo and Ruben Gallo, Carlos Brillembourg, Julieta Campos, Jose Castillo, Julieta Campos, Daniel Sada, Jose Luis Rivas, and Beto Gomez.