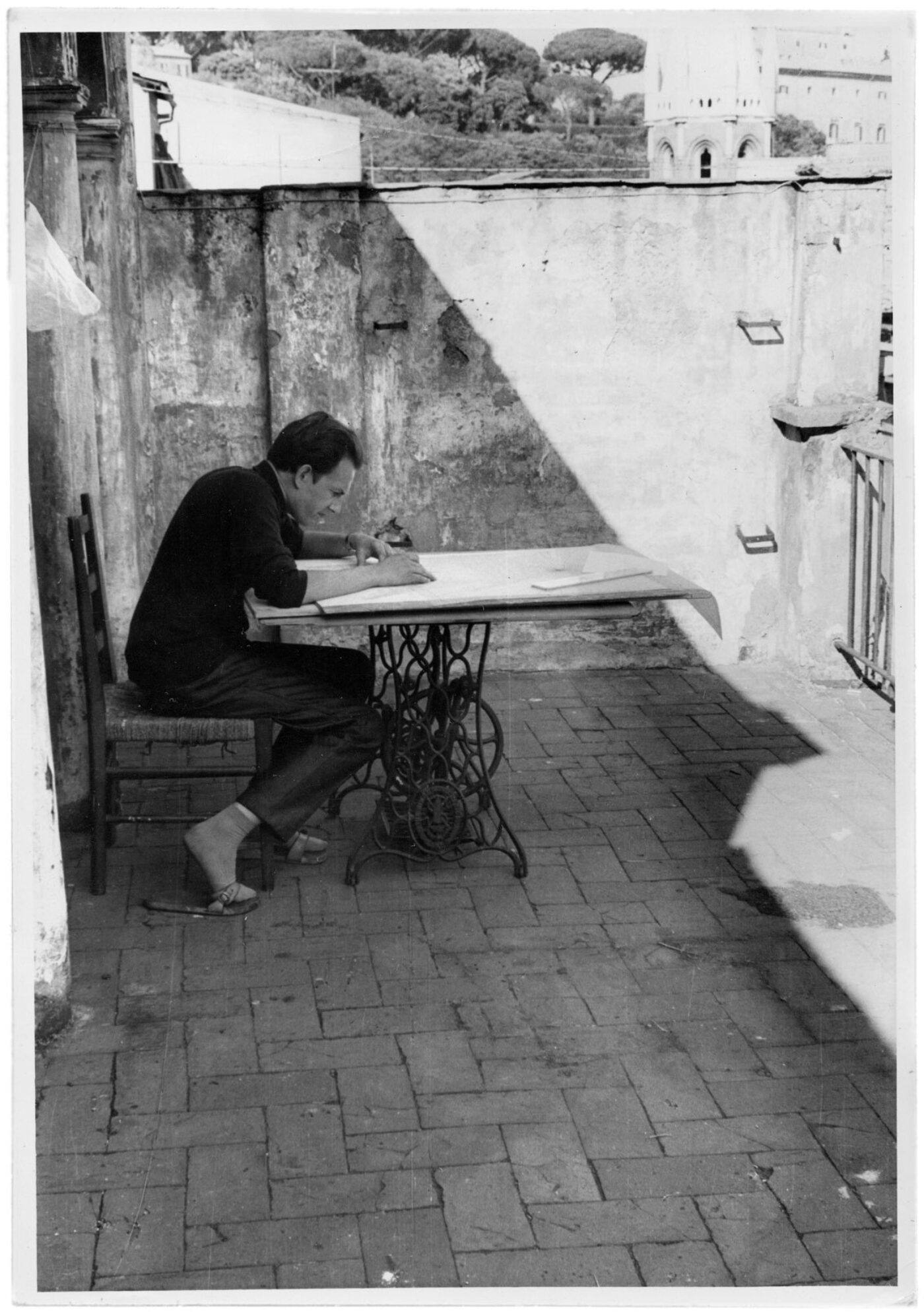 (frozen reeds, 2017)
The prospect of a physical music anything is dicey at best in the year 2017, which makes frozen reeds' choice to bring out Roland Kayn's A Little Electronic Milky Way of Sound—an object containing sixteen compact discs of nearly fourteen hours of previously unreleased material—respectably audacious. But the heavy lifting required of the listener was determined decades ago, when Colosseum Records regularly released Kayn's multi-kilo multi-LP box sets from their German headquarters during the '70s and early '80s. Each were totemic, authoritative statements that together formulated a complete aesthetic, replete with diagrams, stratagems, and copious documentation. Kayn was a serious composer, and his music was meticulous, high concept, unrivaled in precision, and far from the mere jamming and in-situ rhetoric of its contemporaries. 
These LPs traversed the planet for decades, bouncing between record-store cutout bins before eventually taking up prime shelf space among the hallowed collectors' elite. In the interim they had become the last word in long-form electronic sound, eclipsing canonic spectacles such as Jean-Claude Eloy's Gaku-No-Michi and Shânti, Ragnar Grippe's Sand, and the Folke Rabe side of the split with Bo Anders Persson from WERGO. Kayn's is inward-looking, glacial music rooted less in cod-spiritualisms and multiculturalisms than reflective if computational thought. Think Norbert Wiener's Cybernetics, entropics, and game theory.
The beauty of frozen reeds' realization of this late Kayn work—itself completed in 2009 and a cannibalization of earlier material—is that the epic durational challenge is broken up into shorter segments that encourage you to break free, a concession to contemporary life. 
Hearing a portion of an early Kayn work in quadaphonic sound at the 2012 Sonic Acts Festival in Amsterdam, I noted that in short form his music becomes much more human. Its supernatural and extra-sensorial demands on the listener begin to break down. The appearance of Milky Way, at this particular moment, invites a healthy reassessment of the methods by which we consume sound. As attention spans recede and the willful distractions of the everyday battle our inner monologue and its essential oxygen supply of unbroken contemplation, how do we set aside enough time to really engage with something and absorb its nuance? 
That Three Legged Race's Robert Beatty (fresh from making artwork for Ke$ha's Billboard #1 album Rainbow) provides an absurdly apropos cover is telling, as is Jim O'Rourke's contribution of audio restoration. These comparatively mainstream exponents of the experimental music scene are willing to rally around significant projects regardless of their commercial appeal. In fact, O'Rourke's recent self-issued Steamroom discs inhabit a mirror image of Kayn's work, conjured from hours at massive Serge panels and era-appropriate large-format systems. O'Rourke knows the magic in tools of the past, and Kayn's muse—a gargantuan analog computer-as-skyscraper with more patch cables than Parmegiani had whiskers—is as alluring as the music that so readily poured out of it.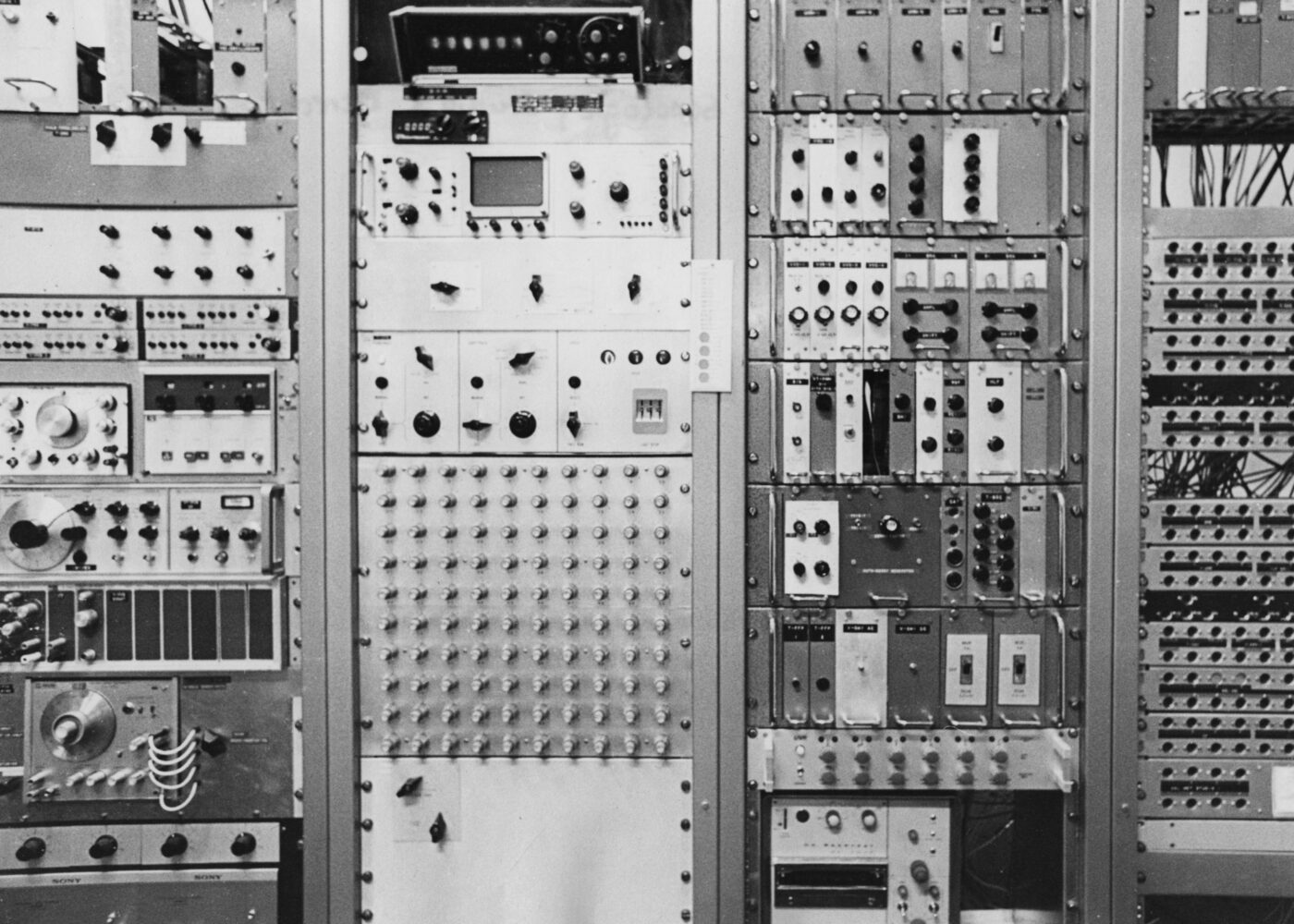 Even as Kayn, Leo Küpper, and Jaap Vink delineated so much of their decision-making to the gratuitous array of panels in front of them, they still thought human thoughts and succumbed to interventions, all of which led to an oddly synergistic music that straddles the divide between man and machine. Eschewing the digital for analog's "relative instability in states of reciprocal interconnectivity," Kayn engendered a brusque sensibility that favors entropy and chance. 
Wading through this extended suite feels opulent, like handling a Fabergé egg. It questions the nature of time in a way that surpasses demands made by the Béla Tarrs of our world; in episodic bursts, this material has the ability to transport you back to the previous exit, allowing for an episodic, yet continuous meditation—effective and wholly transcendent.
Keith Fullerton Whitman is a composer and performer living in Melbourne. He performs geographically and thematically relevant live electronic music under the banner "Redactions," most recently for GRM's Multiphonies 17/18, Documenta 14, MaerzMusik's The Long Now, The Geometry of Now, and The Don Buchla Memorial Concerts.
Originally published in
Featuring interviews with Milford Graves, Celeste Dupuy-Spencer, Meredith Monk, Jim Hodges, Lucy Dodd, Branden Jacobs-Jenkins, Jlin, Cate Giordano, Don Mee Choi, Christian Hawkey, and Friederike Mayröcker.