Lifting Reality onto a Pedestal: Rodrigo Fresán Interviewed by Fran G. Matute
The celebrated Argentine novelist on writing about writers, avoiding labels, and why critics shouldn't write fiction.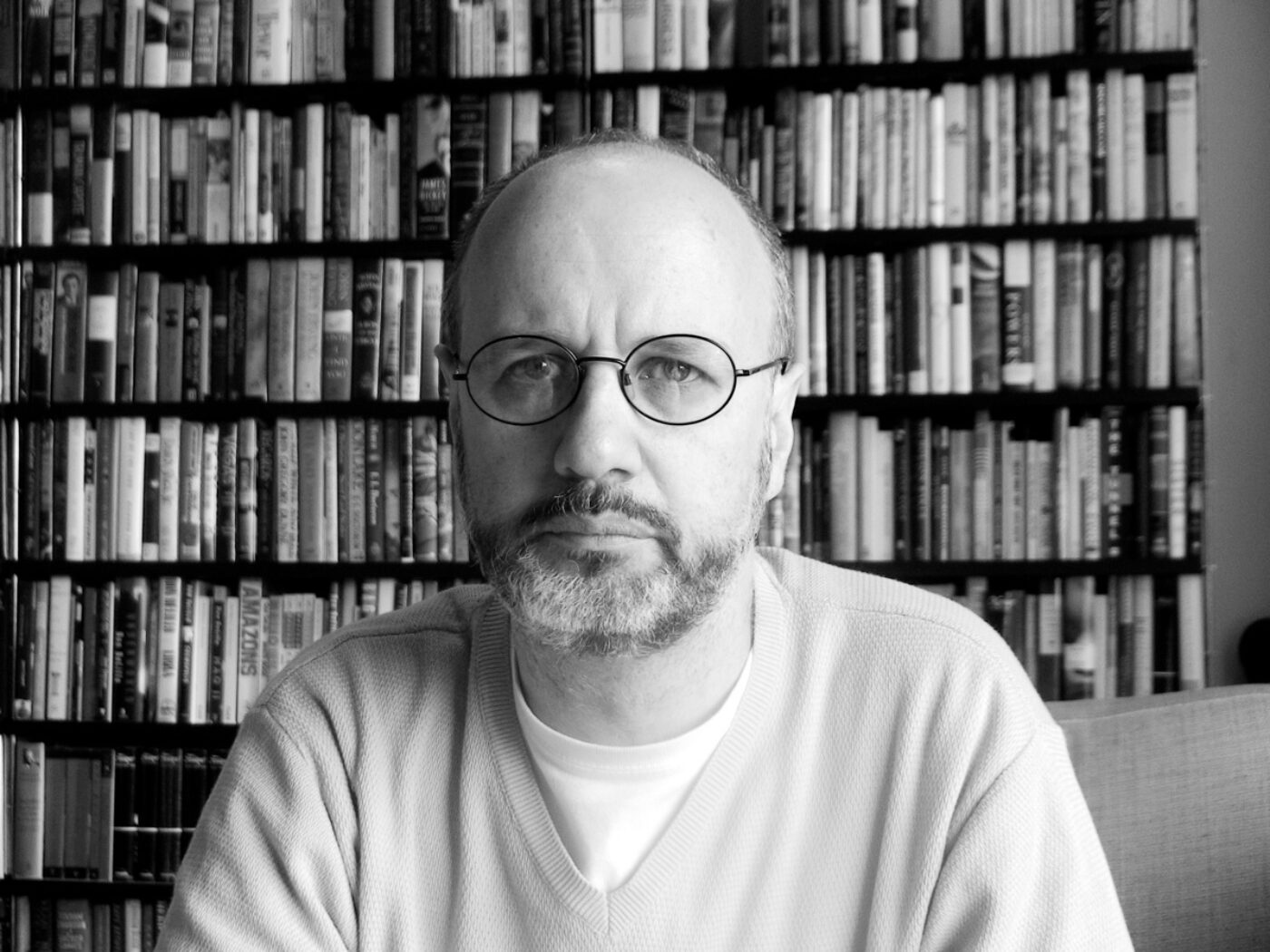 For over twenty-five years Rodrigo Fresán has been writing a singular brand of fiction that defies convention and easy classification. Bearing imprints of fellow Argentines Borges and Bioy Casares and drawing comparisons to American maximalists like Thomas Pynchon and David Foster Wallace, Fresán's polymathic universe is constellated with literary and pop culture references and defined by an irrepressibly inventive style that weaves together a rare balance of capacious wit, formal stunt pilotry, and pathos. His books have been slow to make their way into English (so far only three of ten have been translated), but last year saw the appearance of The Invented Part (the first installment of his magnum-opus trilogy) and this spring brings us The Bottom of the Sky, both from Open Letter Books, who has promised to deliver more Fresán to English readers in the coming years.

—Will Vanderhyden
Fran G. MatuteYou're not just a Dylan fan, but his work has been important in your writing.
Rodrigo FresánBeyond the character, his work has influenced me a great deal on a technical, narrative level. I have learned so much from Dylan's serpentine verses, certain inflections of his voice, the use of ellipsis in his songs, that way he has of telling or not telling things.
FM Let's go back a little bit. Where did this interest of yours in pop music come from? I think your case is pretty atypical within Spanish-language literature.
RFMy parents were a paradigmatic couple of 60s intellectuals, so in our house, there were always a lot of records: The Beatles, Simon & Garfunkel, Rolling Stones, Joe Cocker, Cat Stevens, Pink Floyd… The moment I remember as definitive, and it surprises me that I remember it because I was only four years old, is the day my father came home with Sgt. Pepper's by The Beatles. I was really intrigued by the cover. I think my referential mania, my taste for the incorporation of diverse factors, comes from there, from wondering who all those people on that cover were and why they were there.
FMTell me about your early years in Buenos Aires, about that intellectual environment you grew up in.

RFIn our house, when I said I wanted to be a writer, nobody got too worried about it. We always had a pretty serious library, and there were always important writers passing through. I remember seeing García Márquez in my house and visiting Cortázar in Paris. My mother, amid the multiple divorces and reunions she had with my father, was, for several years, dating Paco Porrúa, the editor of One Hundred Years of Solitude and Hopscotch, as well as the founder of Minotauro, so I had free access to all the books of that publishing house.
FMI read an interview where you said: "In a literary sense, the Argentine dictatorship is very useful when it comes to making characters disappear."
RFI remember that Rodolfo Walsh and Paco Urondo were hiding out in our house for a time. My father and mother were even thrown in jail at one point. That was when the Triple A (Argentine Anticommunist Alliance) was in power, and Isabel Perón was in the government, so you could still find the people who were taken. In prison, my father demanded that they lock him up with my mother, but she refused, alleging that they were divorced, and it was enough punishment to be a prisoner to on top of it have to be in the same cell as my father [laughs]. My mother had already been taken one time before. Her problem was that she studied psychoanalysis, a career that was immediately banned, I guess because the subconscious represented the deepest place the subversive spirit could reach, I don't know [laughs]. Via some kind of arrangement, my parents managed to get out of prison, but on the condition that they had to leave the country.
After that, I went to Venezuela with my father, because my mother went to live in Spain, and there I experienced one of the great milestones of my literary formation: when I was fourteen, I was expelled from the Catholic school I was attending, but I didn't tell my father. So, I spent next the two years pretending that I was going to class every day, but really I was going to the library to read. My great classic formation as a reader comes from those two clandestine years, when I set out to read everything. Tolstoy, Dostoevsky, Dickens, Wilkie Collins. And not just classics, because I also remember hiding away on the stairway of a shopping center and reading Stephen King's The Shining.
FMYou were also kidnapped as a kid, when you were ten. What was that like?
RFIt was a bit vaudevillian, to tell the truth. Maybe calling it a kidnapping is a slight exaggeration. It was more just a ramble, a short excursion that I went on with a few "uncles" I didn't know I had (laughs). Really they were looking for my father and mother, and they grabbed me and my brother at the door to a gallery where my grandmother had a pottery business. I have to acknowledge that at no point was I scared or upset. Given my vocation as a writer, it felt to me like at last something was happening to me that could be a great story. It was the first time I felt that a personal experience of mine was worthy of being fictionalized. For me, that is greatest honor you can bestow on reality: to turn it into fiction. It's like lifting reality up on a pedestal, like giving it a medal. Sadly, it is pretty much the opposite direction that a good part of Spanish literature is heading in at the moment.
FMAre you referring to the trend of autofiction?
RFWhen it comes to trends, I always say the same thing: if it is done well, great, if it is done poorly, not so much. Taking as given that I think that what I do is not autofiction, not even in this trilogy that I am writing now, I have to say that I'm not really interested in any writing that isn't delivered in a grand style. If autofiction is a portrait, a mere clinical reproduction of reality, nothing could interest me less. I read the first volume of the Knausgaard books, and I think there's no reason for me read the others. It doesn't interest me at all. And I'm even less interested in the phenomenon that has sprung up around his persona. It seems to me that in this kind of autofiction there's always a lot of desperation, of saying: "Here I am! Look at me! I'm a character!" I would like to think that Wuthering Heights or The Great Gatsby are autofiction. Brontë and Fitzgerald are, for me, masters of the art of rewriting their personas into characters. To me, that is autofiction. Hemingway's The Sun Also Rises, Jack London's Martin Eden, Dicken's David Copperfield: that is the autofiction that I commune with, that I participate in as a reader and as a writer. The other is "auto-nonfiction." It's not fooling any of us.  
FMBilly Joel said that "New York is a state of mind." Is that what Sad Songs is, that recurrent place in your writing?
RFThe exact origin of Sad Songs are the beaches on the outskirts of Viedma, in Patagonia, where my Spanish grandparents settled, and where they set up the first newspaper distributor in the area. That is also where my father was born. But yes, Sad Songs is basically a state of mind that I share with other artists. I also have to acknowledge that Sad Songs is a kind of parody or mockery—but as an homage, à la Monty Python—of Macondo and the great magical realist cities of Latin America, and also taken to absolute excess, because it's a place that changes location continually. It can even be another planet. From a technical point of view, it is also very useful to have a place that can appear anywhere in the world and where you can take your characters when you don't know where to put them.
FMTom Waits sang that song "I Don't Want To Grow Up", but in the end you have to make a living. How did you enter the world of journalism?
RFI already told you a bit about my complicated academic record… After getting back from Venezuela, I took a job over a long summer at a silkscreening factory, and with the money I earned I came to Europe and was here for about a year, touring around, doing the most absurd jobs. I painted a few apartments in Madrid in exchange for being able to live in them. In Spain, I also had a few jobs linked to the world of rock 'n' roll. I got hired as a pseudo-interpreter first for Dire Straits and then later for Supertramp.
Then I went back to Argentina to do my obligatory military service. When I finished my service, at twenty years old, it was all or nothing. My father, who had a real lack of confidence in my literary future, got me an internship at an ad agency. I didn't like the advertising milieu. And that period was really the twilight of all the great Argentine admen. The ad agencies were boiling with frustrated writers, or writers' projects, or film directors. Fogwill, for example, was an adman.
The situation was that my father, to convince me that literature wasn't the right path, was looking for an impartial judge. To his surprise and horror, that man read my stories and not only did he like them a lot, but he offered me a job at Diners, the credit card magazine he ran. So I started to work with him and in the end I was there for seven years, working under multiple pseudonyms. I had as many as nine. Then I started working for other magazines and on the side I also began contributing to rock magazines. And so that kind of opened a door for me. In 1991, I wrote my first book, Historia argentina [Argentine History], and Tomás Eloy Martínez called and asked me to be his second at a literary magazine where I was already contributing and that subsequently became Página 12. And being at Página 12, my books started coming out over here in Spain and so I came here too. And here I remain.
At the same time, I have to say that my great journalistic project is leaving journalism behind (laughs). I think I have already done everything in the world of journalism. Well, no, because I'd like to interview Dylan. That's the one thing.
FMI read once that you said: "I like writing more and more and the fact of being a writer less and less." So, why do you write about writers?
RFIt's true that I always write about writers, but I write about thinking writers, about writers to whom things happen that later become part of their books. The whole thing of festivals, roundtables, opinion columns… Now, the afterlife of every book is a bit demented. The constant show, with active pathological trimmings of that deficiency, I haven't ever really figured it out. What I'm saying here is applicable to all writers, even those that are really entertaining live and in person. I am a great believer in the idea that the best possible version of someone has to be in the book, it has to be the book. I am fully cognizant of the fact that I am much more poorly written than my books.
FMHere it comes. The million-dollar question: in what moment did you say, "I'm a writer"? And don't tell me that it was when you were born dead.
RF(Laughs) There's an anecdote that I like a lot about Ringo Starr. In an interview they ask him what it's like to be a Beatle, and Ringo Starr asks back: "What's it like not to be a Beatle?" For me, notwithstanding vast and cosmic distances, the same thing happens: I don't know what it's like not to be a writer. I would like to have a switch so I could turn off being a writer for a while. Let me explain: if you are a baker and you go eat to a restaurant, when they put the bread basket in front of you, you have a much more professional relationship with that bread than a non-baker can possibly have. Similarly, when I read something, I don't read it the same way that someone who doesn't write reads it. I ask myself this a lot: "What would it be like to read like a pure reader?" Like a reader who doesn't want to be a writer. Every so often a book appears that shakes you, and it makes you forget that you're a writer. That's how I know a book is a masterpiece.
FMYou've always felt like a writer, but maybe you felt more like a writer in 1991 when you published Historia argentina and it became a huge success.
RFYes, without a doubt. It's a very fetishistic moment for a writer, that moment when you're handed your first book. Until that moment, you tell yourself that being a writer is not the most important thing in the world. But, as soon as you have that book in your hands, being a writer is the most important thing in the world. It's also a kind of strange moment, because you say: "And now, what? Another one?" To top it off, as you say, my first book was a tremendous success. Historia argentina was for me a kind of counterattack or rebellion against all the people who told me that my early texts weren't commercially viable because they took place outside the country. So, I said to myself: "Ah, really? You want Argentina? I'll give Argentina to the Argentines!" (laughs). It was also one of the first books by someone of my generation that dealt with the very dark years of the dictatorship in a truly acerbic and sarcastic way. It was a book of stories by an unknown author, and the day after it was released, it was number one on the bestseller list.
FMIn 1999, you moved to Barcelona. Why?
RFMy coming to Spain had nothing to do with the mystique of the Latin American post-boom or with the fact that I was being published here, because when I lived in Buenos Aires I had already been published by Anagrama and Tusquets, which were then the quasi-impossible and most desirable publishers for any young Argentine writer. I came to Barcelona because I married a Mexican girl and she didn't want to live in Argentina and I didn't want to live in Mexico, so we looked for a neutral territory. And Barcelona is a very pleasant city for writers. And I also had friends here, like Claudio López Lamadrid, Jorge Herralde, Toni López, Enrique Vila-Matas. And I really wanted to meet Ignacio Echevarría and Roberto Bolaño, whom I'd read.
FMI think you're up to your nose with talking about Bolaño.
RFYes. A little higher than that. Up to my eyebrows (laughs). I could talk about Bolaño at great length and with a lot of affection, but the thing is, to tell the truth, I don't really have anything else to say.
FMAntonio Orejudo is going around saying that Roberto Bolaño and David Foster Wallace are overrated. You, who knew them both in person and know their work intimately, how do you see it?
RFNo, to me they are not overrated. I think Antonio, whom I respect because he seems to me one of the great Spanish writers, is referring not so much to the fact that they are overrated writers but to the fact that they have had "overrating" readers. One does not choose one's readers. At one point, I wrote an article for Letras Libres that generated some serious controversy, because everyone thought that I was writing against Sebald and in truth I was writing against Sebald's readers, who before had been Kundera's readers, and who later were Paul Auster's readers, who before that and likely been Umberto Eco's readers, and who later on probably became Bolaño's and Wallace's readers. Readers who go around feeding off the great leviathans, now following this one, now that other one, and it seems to me that, though they greatly boost the career of the writer of the moment and the reception of his or her writing, they tend to generate that kind of antipathy. I think that what bothers Antonio isn't so much the work of Bolaño and Wallace as it is the perception that people have of it. I did know both of them. Well, David Foster Wallace I only knew for three hours, but I know for sure that Roberto did not going around the world overrating himself. Just the opposite, I'd say.
FMIf Bolaño and Wallace are not overrated, who is?
RFOof! I have less and less sense of what's overrated, because I do less and less work to find out. I have reached an age that is "interesting," for lack of a better way to describe it (laughs), at which I've devoted myself to rereading. For example, I have recently done a serious and deep rereading of Nabokov, and have discovered everything that had influenced me without my being aware of it, to the extent that now, to be fair, I have to add it to my own particular mausoleum. The bad jokes, the wordplay… I have probably been influenced by all of Nabokov's defects, not by his virtues, but they are still interesting. On the other hand, you also discover that life is short, finite, and there exists the nightmarish possibility that the most important book of your life will pass you by and you won't even know it.
FMWhy is it so hard for you to speak ill of a book?
RFA bad review demands far greater effort than a good review, because you have to justify your opinion very clearly, you have to give it more space. Taking into account what you get paid for writing a review, to tell the truth, it's not worth the effort. I opted very early on for the evangelical option. I only preach the good news, and every now and then I hand out a few communion wafers. Then they go around saying: "Fresán likes everything." It's not true. The truth is that Fresán just writes about what he likes. What I don't like, I don't read, I can avoid it. In another order of things, I wouldn't consider myself a critic at all, because a pure critic shouldn't write fiction.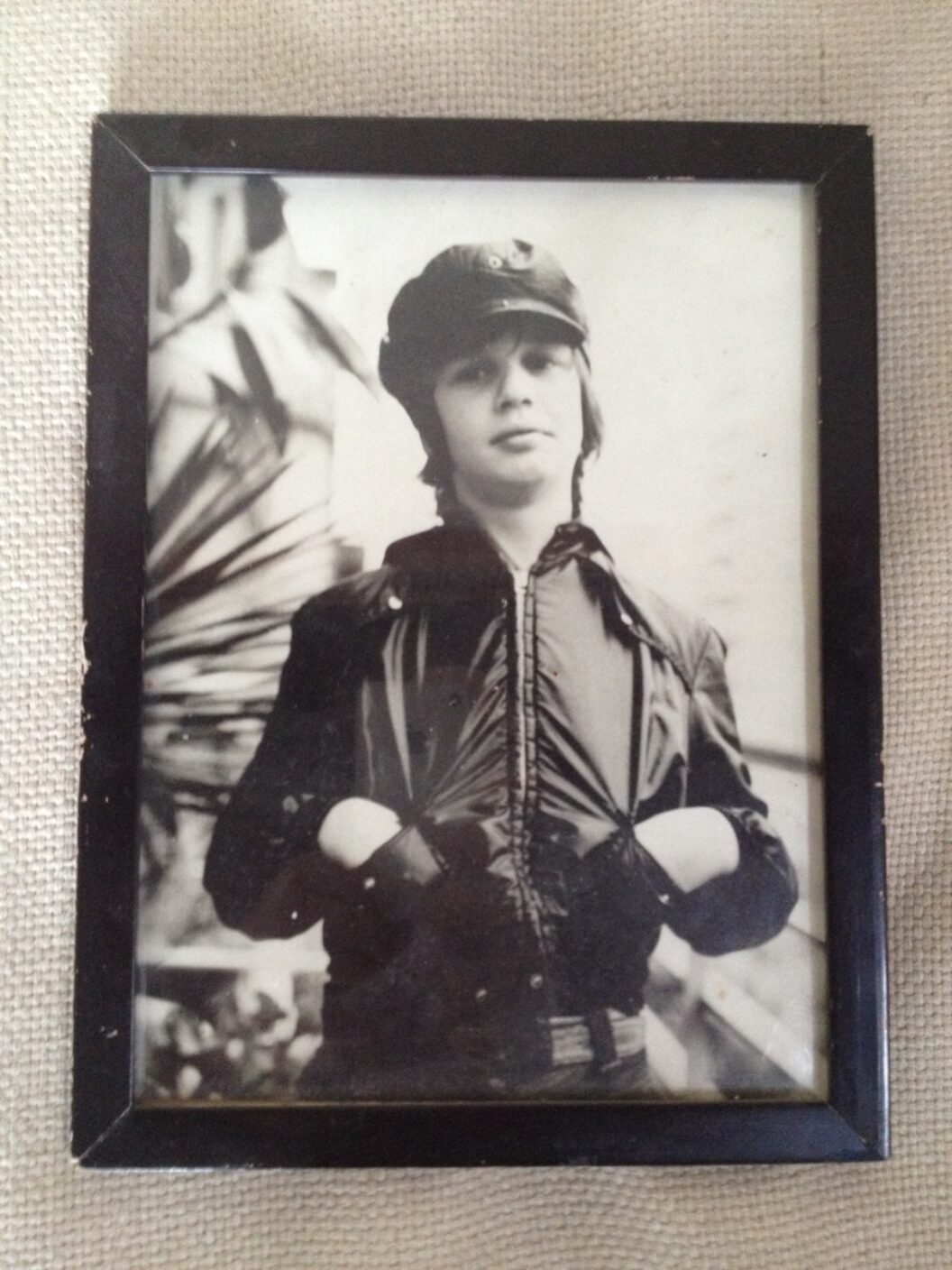 FMIs there life after postmodernism? What I mean is, after postmodernism, what comes next?
RFLiterature simultaneously contains its own classics, its own avant-garde, its experimentation, its absolute realism, and its autofiction. Constantly. That's the only way you can explain the existence of books like Don Quixote or Tristram Shandy or Moby-Dick. They are books that when they came out didn't create a school, but did so later. In keeping with that premise, I'm not all that interested in the idea of harpooning labels into the white whale of literature. The complete paradox of this is the so-called Great American Novel, which is always being talked about and sought after and never really appears.
FMFor many years, you were something like the official prologuer of the kingdom.
RFIs that the perception? (laughs). The thing is I say "yes" very easily, but it's also true that all the proposals I got were attractive. If they ask me to write a prologue for all of Cheever, the first thing I think about is all of what Cheever has given me. How am I not going to give him a handful of prologues? Maybe thanks to those prologues, someone will encounter his work. If there exists a heaven for writers, if there is gate where they stop and examine you, all the defects of my work might be balanced out by what I did for Cheever (laughs).
Prologues are also another way of demonstrating my enthusiasm, and on top of that, they pay you for it. Some I have done for free, right? Of all the "dirty" jobs that one can end up doing to pay the bills, I think that writing prologues is the one where you sleep with the clearest conscience. I also want to say that, if someday they collect and publish them all together, I think a clear path will be visible. I don't think there are any discordant notes.
FMWouldn't you have liked to write another kind of, more popular, literature?
RFOkay, but who says that I haven't? In fact, I have a series of books that tell about the life of the Visigoths under Franco… (laughs). Look, I am a big reader of bestsellers, I like the genre a lot, and I worry about its decline. I think they are getting worse all the time. When people ask me about the future of literature, I always say it's perfect, because there will always be people who read Ulysses and In Search of Lost Time. But the line that goes from Interview with the Vampire to Twilight seems dramatic to me. Something very important has been lost there. Besides, you have to have a very rare talent to write a good bestseller, and I am very aware of the fact that I do not have it.
FMWhat does Rodrigo Fresán want to be when he grows up?
RFIf I'm honest, I couldn't dare say nothing, because the truth is that very strange things are happening to me all the time and I wouldn't want that to end. I can tell you that I feel like a very lucky guy: I'm very much in love with my wife, I get along very well with my son, and, the real kicker, here, in this bar where we are, the Belvedere, which is where I used to come to drink tea with Bolaño, Ginés, one of the legendary barmen of Barcelona, has invented a cocktail in my honor. It is called Mantra, and it is excellent. Really, what more could you ask for from life?
Translated from the Spanish by Will Vanderhyden. An extended version of this interview originally appeared in Jot Down.
Fran G. Matute (Mérida, 1977) is a critic, professor, and cultural director. He writes literary criticism for El Cultural, the cultural supplement of El Mundo, and contributes regularly to Jot Down magazine as an interviewer. He is the author of the book of interviews Días de viejo color. Testimonios de una Andalucía pop (1956-1991) [Days of Old Color: Testimonies of a Pop Andalucía] (Centro de Estudios Andaluces, 2017) and he is one of the participants in the collective work Thomas Pynchon (Base, 2016), the first Spanish-language monograph dedicated to the enigmatic American writer.
Will Vanderhyden is a translator of Spanish-language literature. His translations include novels by Carlos Labbé (Navidad & Matanza and Loquela) and Rodrigo Fresán (The Invented Part and The Bottom of the Sky). He has received fellowships from the NEA and the Lannan Foundation. His translation of Fresán's The Invented Part is long-listed for this year's Best Translated Book Award.