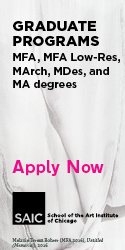 En esta vida prestada
Si quieres que en bien acabe
Quien sabe salvarse, sabe
Que el otro no sabe nada …
                                Darling
                                Darling
                                Darling
                                Enough already with the craziness
                                Here where the damn thing
                                is the foreigner nation …
    And the crazies … and the possessed literature …
The other thing is that big-nosed bust that they made of you
    In the university campus of the National U
Where you look like Lara, not Pancho
    But the Mexican Agustín, the one of Maria Bonita …
They could have made you look like Aquino the Indian
    but because you changed your face
                                                          they say
                           it's okay
even though they could have made you into a Jesuit
                           Yeah right, S J.
You are paying what they say you owe
                           they can search me
I'm certain that all blushing
                           will be with you
and you may shit in your pants with laughter
when you see your fellow countrymen paying you homage
—Fin de semana!, Sorry, Weekend de Rock, with Rocky
                           and the Rockers!In the best hotel in town
"La Pulumpulum" with Pepe and his marimba
Is what you deserve
                           but
Let's be real!
Sometimes they are so tacky
                           with their mixture …
ROCKY-ROCKERS-ROCKY ROCKERS-ROCKY-ROCKERS RA-RA
AND ROCKY AND ROCKY AND ROCKY AND ROCKY
Roke-ROKE-Roke-ROKE-Roke and more in ROKE
ROCKER-ROCKY-ROCKER ROCKY-ROCKY-ROCKER Yeah!
One more time Rocky-ROKY-Rocky Rocky-ROKE-Rocky ROQUE
        RaRaRá
And Rocky-Rocky-Roke and Roke-Roke-Roke and Roke and Roke
And ROKE-Rocky-ROKE and Rocky-Rocky-Rocky and ROQUE Ra ra rá
ROCKY-ROCKY-ROCKY-ROCKY-ROCKY-ROCKY-ROCKY
       AND ROCKY
RA-RA-RA-RA-RA AND RA Rá …
Dear bitches and scribblers
                           Cut the bullshit!
Enough already with don Roquefeller Garcia
And just as there was no need for a plague of little Salarrues
                           around the 1930s
today we do not yet need another plague:
                           the epigone rockers
                           pseudo-revolutionaries
                           Ink swallowers that grow in his name:
First stone of a temple that will never end
                           where the cowards go to cry
Patriots truly deny you
be happy with your death
—And whoever killed you
                           they are tarnished for their entire life
And they want to ignore your deeds
Others mourn your death
While your true brothers continue to do
                                          Your doings …
You are the common place
The most pure trend in fashion …
The aphrodisiac of some shitty politician
—They all knew you
                             they were your friends
             bosom buddies
Of course now
     they joked with you
You drank with them
     advised them
made them funny faces
You fucked them They fucked you
Only your blood never splashed on them!
Some dummies they even called you God!
             Help us! Save us!
     Nobody will be saved if they don't help themselves
Just because you rise earlier doesn't mean the sun will come up
     before dawn …
—Fearful are some
—they cross themselves when they hear your name
They have converted you
              already
              into a common place
Common place where they smear the paper the ink shitters
              I've already said it
Miraculous you, enemy of all sanctity
              Today a myth, the myth himself
     the anti-mythology of the world I search for …
One of his million brothers told me that he said
              in a moment of full sincerity:
"What I like most about me, is the color of my skin,
     my cinnamon skin"
The man was confused
              Eponym after all …
A similar thing happened to Quevedo and Villegas:
Conferring the rosiest jokes to him
and him so deeply red, a red of red vision…
     The truth, the whole truth and not to be left behind (spurring)
He was all in all, in all seriousness
              a lucid fool
like the very few still among the people …
That's it little bitches and scribblers
              better make poetry
I mean, live your poetry
                                or your misery
Stop that bullshit about don Roque-feller
                                and the blanket of the dead
Just like Alfonso Hernández told you from his ivory tower:
                                "some poets from where I come from proclaim
                                      themselves
                                successors of the deceased,
                                They worry how they will pass into history
                                           (I say hysteria)
Analyzing his work from the literary point of view
                                (Best are "Las Historias Prohibidas del
                                      Pulgarcito"
                                Which are no more.
                                "Miguel Marmol" no, too much like the Flintstones
                                and it's a little less of him …)
They dedicated elegiac poems to him
                                (When I met him
                                he was still little Rocky
                                His mom would inject me
                                he studied English with my grandmother…)
They read his books in cafes
                                (Even the pious old ladies and snobbish rich girls
                                rolling their eyes
                                quote him in their graduation thesis
                                in their prayers, in their most memorable citations,
                                It is the fashion, the Means of Production …)
They make the rain more vulnerable with their poems.
Avoiding the purest form of death and battles
                                in the country of Lilliput
These poets drank their own misery
                                (whose … ?)
     they dispute the wonder of poetry.
"But nobody remembers to take their place in the trenches …"
                                There I wait for you
                                  with his poetry
                                            that saved him…
And whoever killed you, Rockyfeller
            They royally fucked it up forever
Splattered they are with your blood
            que escribió libertad!
                                                     En esta vida prestada
                                                     Hacerla bien es la llave,
                                                     Y aquél que se salva, sabe
                                                     Que lo otro no sabe a nada …
 
Translated from the Spanish by Daniel Flores y Ascensio.
Daniel Flores y Ascensio is a poet and filmaker from Central America. His most recent film production, Homeland, was showcased this past fall at the Native American Film Festival 2000 in New York City.
—José Roberto Cea is an El Salvadoran writer of poetry, stories, novels, plays, essays, and art and theater criticism. Respected for his elaborate lexicon, he infuses his texts with indigenous terms for flora and fauna as a means of preserving El Salvador's rich cultural legacy. Cea has received Guatemala's Quetzaltenango Prize in Theater, Peru's Pablo Neruda Prize for poetry, Nicaragua's Ruben Darío Latin American poetry prize and Costa Rica's EDUCA prize. His most recent books are a poetry collection, Song of Songs and Other Boleros (1993), and the novelsSihuapil (1997) and The Need for Wanton Tricks.
Originally published in
Featuring interviews with Damiela Eltit, Alavaro Musis, Carmen Boullosa, Gioconda Belli, Sergio Vega, Gunther Gerzso, Valeska Soares, Pedro Meyer, Marisa Monte, Cubanismo!, and Ned Sublette.