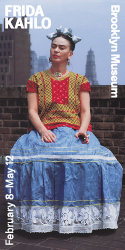 The lobby of the Hotel María Cristina—a respectable Mexico City establishment of moderate price and convenient location, just off the central artery of the Paseo de la Reforma, and across from the tourist area, once chic, now shabby, but not quite shabby chic, known as the Zona Rosa—is an unlikely occasion for rhapsody. It does boast a rather lovely tiled spiral staircase, but not much else of great note. The place is spacious, clean, and well-maintained; the style of its wooden furniture, heavy and ornate, hovers between vaguely colonial and decimonónico. Rhapsody comes into the picture because it was there, one evening in the fall of 1989, that I arranged to meet Roberto Tejada, whom a mutual friend had said I should get to know during my year in Mexico City.
He was sitting in an oversized chair, a small stack of books piled on a coffee table nearby, waiting for me. Even before he saw me and enveloped me in his smile, I sensed overwhelming generosity and life force (those books were all for me), and felt as if I had known him already for a long time. We were friends before he stood up to greet me and, by the end of the evening, we'd established a complicity that hasn't wavered since, though we've sometimes gone for years without actually finding ourselves in the same location.
Though our early trajectories were similar—we both grew up largely in Southern California, then attended NYU, then lived in Mexico City—Tejada and I have lived in the same city only during that one year. Roberto had been in Mexico City for three years already and would stay on for seven more; I was there for a year, on a Fulbright grant. He introduced me to almost everyone I met there; helped in innumerable ways with the research I was doing (on 19th-century accounts of travel between Latin America and the United States); travelled with me in Oaxaca and Chiapas, where we went through a bout of food poisoning together; and kept me blissfully entertained throughout. At his birthday party, in the apartment in Colonia Roma where he lived with Guillermo Osorno (who went on to build the successful magazine empire, Editorial Mapas), a circle of people suddenly surrounded him out of the blue, clapping rhythmically and shouting "¡Mucha ropa!"—and he obligingly launched into a striptease. Another time, on a drive out to the far-flung suburb of Nezahualcoyotl, we saw in the distance an impossible object looming huge on the horizon. It turned out to be a gigantic sculpture of the head of 19th-century Mexican president Benito Juárez: the justly famed Cabeza de Juárez, one of the largest and most fabulously ugly works of public art anyone has ever seen, which sits in the middle of its own traffic circle, with a vast square of empty space scooped out of Juárez's chest that cars pass through. We were so entranced with this surreal apparition that we drove around it again and again and again, continually unable to believe our eyes.
During that year we shared in Mexico City, Tejada permanently shaped my thinking about borders, the US and Latin America, identity politics. We were both foreigners there, but more was at stake for him: born of Colombian parents, he had grown up in Los Angeles barely speaking Spanish, and had subsequently learned to speak his parents' native language fluently and gone to live in Mexico, not out of nostalgia for a lost past, but as part of a fierce intellectual quest to interrogate Latin America and find a way of being that would incorporate all the strands of his cultural make-up, rather than accepting the inevitable loss of some. Tejada's work as a scholar, an educator (he holds a Distinguished Endowed Chair as professor of art history at Southern Methodist University's Meadows School of the Arts), a curator, editor, and poet has continuously inspired me. I caught up with him recently to talk about his latest book of poems Full Foreground (University of Arizona Press, 2012), about which Exene Cervenka of the legendary LA punk band X has written: "This is a book of channeling, words taking the place of other words, phrases racing back and forth across the page… ."
Esther Allen Shall we start with Mandorla?
Roberto Tejada Any place is a good beginning.
EA There are other points in your trajectory we could go to, but Mandorla—a beautiful literary magazine with high production values and heady ambitions ranging across an entire hemisphere, and which has been published more or less continuously for more than 20 years now—is a very impressive thing to have started at a very early age. The pathway for a lot of writers is to establish and consolidate a presence as a literary figure and then take on a magazine. (I'm thinking of Octavio Paz with Vuelta, where you worked with him for a while, or Michael Ondaatje with Brick.) The magazine becomes one form of the career's culmination, whereas you started with the magazine.
RT I haven't thought about this in a while, but I know the milieu and the scene in Mexico City, where I was living in at the time, allowed Mandorla to happen. I mean, I had been nurtured and trained in the little magazines like Sulfur, Temblor and many others that I was consuming at the time. Magazines had fascinated me as points of community exchange with writers with whom I had no personal contact. I was discovering their work through these very small, sometimes obscure, magazines and small presses. And there had been a tradition of it in Mexico, I discovered as an undergraduate. I remember being floored at NYU's Bobst Library when I first happened to see the archive of El Corno Emplumado, the bilingual poetry journal Margaret Randall and Sergio Mondragón edited in the late 1960s and early '70s. When Mandorla began, I was working as an editor at Artes de México—its editorial team allowed me to be ambitious and begin a magazine. Now it has taken on a life of its own and gone through its own instantiations. We are working on the 15th issue; you were guest editor of issue number six.
EA That was an honor.
RT In my transition from Mexico back to the US in 1997, the magazine went into a hiatus. Then it reconfigured again around 2006/2007, and now has a second life. It has been coming out since 1991.
EA And you are still very much involved. What is your role now?
RT I am the founding editor and my co-editors are Kristin Dykstra of Illinois State University, deft translator of contemporary poetry from Cuba, and Gabriel Bernal, a writer and editor of Libros Magenta in Mexico City.
EA So the magazine continues to be bicultural, with one editor in Mexico City and two editors here.
RT Yes, and, as you know, we have an editorial board that you are a part of (along with Rosa Alcalá, Daniel Borzutzky, Susan Briante, Ricardo Cortez Cruz, Mónica de la Torre, Gabriel Gudding, Reynaldo Jiménez, Urayoán Noel, James Pancrazio, and Rodrigo Toscano), and which tries to span the breadth of both continents of this hemisphere. Mandorla emphasizes innovative writing in its original language—most commonly English or Spanish—and high-quality translations of existing material, together with visual art and other forms of critical inquiry. The magazine also tries to bridge legacies and traditions of the United States and Latin America—that is, broadly, the North American avant-garde from the Pound, Williams, and H.D. tradition to the present and the Latin American avant-garde from Huidobro and Haroldo de Campos to the present. More recently, it also includes the Latino literature of the US that has drawn from both those modernist traditions.
EA Remind me how you came up with the title.
RT I remember seeing the word in the Paul Celan poem titled "Mandorla." I was studying German at the Goethe Institute in Berlin in the summer of 1984, while I was an undergrad.
EA Wait—you spent a summer studying German in Berlin?
RT In order to complete my comp lit requirement, I had to have two other languages besides English. One was Spanish; I also started taking German. Upon my return I'd picked up enough basic German to read Brecht that senior year. I'm sure with a dictionary very close by.
EA Fantastic: a magazine about Latin America and the US whose title is from Paul Celan.
RT Of course. And he was writing in a language that wasn't his own.
EA When you started Mandorla you'd been living in Mexico City how many years?
RT Let's see. I arrived in Mexico in 1987 after graduating. By 1990, I had worked for two years at Vuelta and was recruited to work for Artes de México, so I had been living there three years.
EA And you were 25.
RT Yeah.
EA At that point you are writing poetry and are very much in the literary arena, but you were increasingly interested in the visual arts which, over the years I have known you, have come to be more and more central.
RT Yes. I have a very distinct memory of holding up issue number one of Mandorla at Mel's Café, a Sunday makeshift community run by the artists Francis Alÿs and Melanie Smith, who at that time were a couple. The expat artist community was beginning to arrive in Mexico City from Europe, from Britain, from the US around then… . From Cuba as well. These expats were beginning to cluster around the downtown area.
EA In el Centro Histórico.
RT Rent was very, very accessible there. My friend Thomas Glassford was living in an apartment that the artist Michael Tracy had first rented. There were all of these gatherings at different artists' homes. One of these was Mel's Café, on certain Sundays. You would get a phone call or an invitation, and then you'd show up and there'd be a very elaborate, multicourse prix fixe almuerzo (lunch) that Melanie and Francis had made. You'd pay for drinks at the bar.
I met many people for the first time there. Artists like Eugenia Vargas, Gabriel Orozco, Thomas Glassford, Laureana Toledo… .The list could go on. Artists both from Mexico and abroad were beginning to have conversations over food about their satisfactions and dissatisfactions with the state of contemporary Mexican art at the time, with art writing, with the galleries' lack of interest in the kind of work these artists were producing. Someone who was also a frequenter of Mel's Café, Benjamin Díaz, eventually opened a gallery and was particularly supportive of this generation.
So, as I said, I remember showing issue number one of Mandorla to Melanie Smith and other artists who were there. The cover image was of a performance Michael Tracy had done on the US/Mexico border in San Ygnacio, Texas. It was called River Pierce and it happened on the Río Bravo, after a ritualistic set of exercises and a mass, that, incredibly enough, I later learned, was delivered by a former high school teacher of mine, Fr. Peter Neely, a Jesuit priest who taught at Loyola High School.
EA In LA?
RT In LA, yes. So after Pete Neely offered the mass, Michael took many of his paintings, put them on a raft, and then burned them on the river to bring attention to the wound that is the US/Mexico border.
EA Already a wound then.
RT What has happened since is beyond what anyone could have imagined.
EA And this is the cover image of the first issue of Mandorla.
RT We had published a piece about Michael's work by David Levi Strauss in Artes de México. Eventually I met him, and he was very encouraging of my various pursuits. The indebtedness of our generation to Michael Tracy, who facilitated many of the meetings between artists that allowed the scene to happen, hasn't been stressed enough. Though he was not always in Mexico City, he was a facilitator.
EA So from the beginning your literary magazine has a powerful visual component. And that continues to develop—if I may fast forward for a moment. In Full Foreground, your recent collection of poems, images are even more central than in anything you've done before. Your art historical writing—for example, National Camera, the landmark study of Mexico's image environment and photography that you published in 2009—and your work as a poet have always been related. In your previous poetry collection, Exposition Park (Wesleyan, 2010) vintage photographs are the take-off point for the work as a whole and for individual pieces within it. But in your latest book, there seems to be an entirely new relationship between visual imagery and poetics. Am I right?
RT That's right. Full Foreground actually has been very long in appearing, as has been the case with most of my books. I've only now really begun to appreciate the belatedness of the publication dates of my books in relation to the years in which they were produced. The first poems in it go back to the mid-1990s, around the time I was—unbeknownst to me—about to leave Mexico after 11 years of having lived there. The first 30 pages of the book happened very quickly. I had been pursuing a methodology that involved drawing from current events. I was responding —half consciously, half unconsciously—to the radical changes in Mexico that I was witnessing, to the movement of global finance capital that was called neoliberalismo there and in most of Latin America and US is known as globalization. I was also responding to the horror and the hope of seeing Mexico pursue a more democratic path while a presidential candidate had been assassinated, the Zapatista uprising was taking place in Chiapas, and the exorbitant corruption of the Salinas de Gortari administration had become visible in its aftermath. I was trying to link my own fears and fantasies with what was taking place at the national and international level. So the first onrush of those poems came the year after returning from the Havana Biennial in 1997. I was leaving Mexico City by December of that year.
EA This is still the pre-Vicente Fox era—he was first Mexican president since 1910 who was not from the Partido Revolucionario Institucional (PRI).
RT Yes. He was elected in 2000.
EA But the forces are already in place, destabilizing the PRI and making it possible for someone who is not a member of that party to be elected president.
RT The Instituto Federal Electoral (Federal Electoral Institute) was being set into place so that the electoral process would be more transparent. Other kinds of civic-based steps were also being taken to create a stronger civil society. It was a moment of hope, but a very turbulent time as well, as we were seeing with the Chiapas uprising.
EA Correct me if I'm wrong, but in '98 nobody is yet talking about femicides along the border. Ciudad Juarez isn't yet known as the place where women are massacred.
RT Not to the degree that it begins to be addressed shortly thereafter. All those murders can be traced back to those years.
EA Nobody had yet started to see them as a phenomenon.
RT A structural phenomenon.
EA It was business as usual: the inevitable. Women get murdered.
RT And the border has always been something abject, for both the United States and for Central Mexico.
EA And literally marginal. When we met in '89 a journalist friend of mine who was in Mexico City as a correspondent for a major US paper was intent on writing a book called "The Mexican Miracle," about how Salinas de Gortari, this genius technocrat with his Harvard PhD, amazing prowess, economic acumen, and can-do pragmatic know-how had turned Mexico around. That was the spirit in those years.
RT Right. I remember another makeshift space that was formative for me: Friday nights at the artist Fernando Leal Audirac's house in the Colonia Roma.
EA I went to those, too, with Lorna Scott Fox—very Miss Havisham, the immense charm of decay.
RT It was straight out of Carlos Fuentes's Aura. The ghosts that inhabited that house were from the Porfirio Díaz regime. The Colonia Roma is full of these kinds of houses. There was an evening at Fernando's house where there was much discussion of the cultural and social politics of the Gortari regime. The cultural class saw itself as the protagonist of this new moment in which Mexico was finally going to be a major player at the international level, both at the level of culture and as an economic power.
EA Then you lived through everyone's realization—
RT And great deception, especially with what happened in Chiapas.
EA Right. Subcomandante Marcos comes along in 1994.
RT Whatever we may think in hindsight, what was being debated was crucial. Mexico's image of itself was being radically challenged. The southern border and the northern border could no longer be ignored and centralism was no longer sustainable as a fiction.
EA I remember you telling me that you saw Octavio Paz in the immediate aftermath of the Zapatista uprising. He was having a very conventional reaction, conditioned by a lifetime of seeing leftism in a certain way. Was he comparing them to Shining Path?
RT That was at a lunch described by poet Bei Dao in an essay in his book Blue House. This must have been a week after the January 1994 occupation of San Cristóbal de Las Casas by Marcos and the Zapatistas. There was a kind of mixed euphoria in the air—at least if you were reading La Jornada, as most of us were. And also an uncertainty. So Octavio, Bei Dao, Octavio's wife Marie Jo, and myself were having lunch at the San Angel Inn.
EA Was it some sort of official occasion or just a friendly lunch?
RT Bei Dao was in town and I was showing him hospitality. I was no longer working for Octavio at Vuelta, but I was still his personal secretary in things related to his correspondence in English. We met fairly regularly. That day, Octavio, from the moment he arrived, was agitated by some of the encomiums of Subcomandante Marcos that were being written, particularly by women. He was derisive of the fantasy and desire that were being deposited in such a figure.
EA The romantic revolutionary.
RT Precisely. I was willing to have that conversation, but the derisiveness was troublesome to me because it was clearly not just women who were writing these paeans to Marcos. As was always the case, I had no problem challenging Octavio, which he found irritating and I found utterly enjoyable, or, at least, a great sport.
EA He may have found you irritating, but he kept you around.
RT I think he secretly took pleasure in it. At one point this conversation led to Paz making claims that … I mean, here we are sitting with Bei Dao, who lived through the Cultural Revolution.
EA Right.
RT Paz claimed that the Zapatistas were the equivalent in Mexico of the Maoist cultural revolution. I kept looking at him with skepticism and asking questions. It was a bit too early to know exactly what their position was; if anything, they were playing with positionality. One thing was clear: the very fact that they were speaking about indigeneity with masks on was a very powerful way of sending a message about the question of the indígena, which was largely made invisible in Mexico. To me this was not trivial. Paz, for many reasons, found that there was something threatening about the kind of debate that was taking place. Within his framework, Mao was the only thing that made sense. Meanwhile, for the most part, there had been no violence. So to make a long story short, both of us were getting increasingly irritated and I kept challenging him. This became irksome to Octavio, and at one point he slammed his fist on the table, saying, "You are just like all the other foreigners. If you don't like it here, why don't you just leave?"
EA That's right! I had forgotten that.
RT At which point I'm fuming. The way Bei Dao describes it is that I turned red. I'll take his word for it.
EA You probably did turn red!
RT So I clam up. I basically realize, alright, I'm just going to let this go. So of course we move on to the topic of poetry. For some reason, Octavio brings up W.H. Auden. I must have rolled my eyes like a snooty twentysomething. I don't think Bei Dao was particularly eager to talk about Auden either. You know, Paz was infamous for making lists: "So who do you think are the ten most important poets right now?"
EA Oh, that move.
RT Which was fun. Of course he would immediately reject the first two or three that came out of my mouth. He would come back with his top five and a kind of sparring with the lists would ensue. The Auden reference in relation to the Zapatistas must have been from an obvious source, possibly "Musée des Beaux Arts," with Icarus falling from the sky, and "everything [turning] away / Quite leisurely from the disaster…" Arguing about poets—Auden or whomever—was standard practice between Octavio and me.
EA Which brings us back to Mandorla. From the beginning, you perceive your work as a bridge between two places. You don't see yourself as someone who represents a minority vis-à-vis mainstream US culture, but as somebody who is of this entire hemisphere, Mandorla being the overlap, the middle segment of the Venn diagram.
RT I don't know how aware I was of it at the time, but certainly many initial suspicions about Mandorla vocalized something I'm fully aware of now: that the rethinking of this hemispheric relationship is not inconsistent with the desires of neoliberalism.
EA The North American Free Trade Alliance (NAFTA).
RT Exactly. So I had to be careful about how I was thinking through this model, and I turned to antecedents like El Corno Emplumado. The first couple of issues of Mandorla were met with a fairly positive reception because the Mexican literary community in its various formations, both more officialist and less officialist, saw that only by way of re-injecting Latin American letters with works in translation from the other language could we get away from the fossilization that was taking place. In its modest way, what Mandorla tries to do is place an object like a little magazine into the distributive field to say, if only as a rhetorical gesture, that there are other voices that need to be taking part in that conversation.
EA Let's leap ahead to Exposition Park. If Mandorla is trying to resist a certain kind of globalization, in Exposition Park you are genuinely reflecting on "It's a Small World After All." Did you grow up going on that ride at Disneyland, as I did?
RT I did.
EA We Southern California kids all went to Disneyland.
RT Exposition Park in a way is a World's Fair. The World's Fairs have appeal because they are places of sensational and sensorial satisfaction, curiosity and wonder on the one hand, but they are also about the underside of the world, capital encroaching upon spaces not yet colonized by capital.
EA A model of globalization in which every nation is a tiny caricature of itself that is recognizable by a few distinguishing features, but entirely similar to all the others in its ability to be consumed. Exposition Park is a melancholy reflection on this, but it is also busy providing alternatives. That's why I'm fascinated by the way your work uses translation. What I admire in Exposition Park is that it is no longer about introducing new voices: now you are playing with cultural capital, in the sections where you feature translations of poems of the Spanish Golden Age in and among your own work. You are playing with what is supposedly "known," making that part of your rhetoric. How did you start translating Golden Age poetry?
RT Translating much of Lezama Lima's Fragmentos a su imán was key.
EA Which came out in the University of California Press anthology that Ernesto Grosman edited.
RT Reading Lezama's essays you see where he develops his particular form of tropical baroque or tropical surrealism. A lot of it comes from the Spanish Golden Age poets: Lope de Vega, Garcilaso, and so forth. He is able to turn the Baroque on its head. At one point I had imagined coming up with what I thought were the finest flowers of the Golden Age sonnet. I wanted to depict 30 of them in a way reminiscent of those wonderful translations by Samuel Beckett of Sor Juan Inés de la Cruz.
EA In Mexican Poetry, the 1958 anthology Beckett translated and Paz edited.
RT Exactly. So, using Beckett as a model, I set out to translate a handful of Spanish Golden Age sonnets. I went for the most extreme possibilities of rendering an Elizabethan English to get across the Baroque of Quevedo or of Garcilaso. Beckett does this so well, making his translations so much more percussive and maybe less pliable than the Spanish.
EA Was that part of your concept of Exposition Park from the beginning?
RT No. By then, I had abandoned the Golden Age sequence project. But I wanted it to serve as this little ruin within the telescoping histories that Exposition Park aims to outline. Working on the Spanish Golden Age sonnets, though, made me rethink the sonnet form in English. I was thinking of the sonnet as a kind of unit for dialectical thought: a counterstatement and a resolution. The model seemed very appealing, so I started to write a couple of sonnets that I called the "Sleepless Senates," a word play. That was abandoned too, but there were enough of them that I could choose some of the Golden Age sonnets and some of my own and put them into a context that would say something about how the deep cultural questions we are asking today are not so unlike those of the past: questions having to do with the globalized world in which we live now, which is not so unlike the early globalization that followed the encounter of Europe and the Americas.
EA This is one of the most striking features of Exposition Park. You include your translation of Garcilaso de la Vega's "Soneto I," which you situate in a context of your own reflections on genocide and cultural extirpation in a way that is utterly of our time from the first line: "When I stop to consider my calling… ."
The poem deals with extermination, at one's own hand or another's, and you make that absolutely current. We can imagine the voice in the Garcilaso poem as that of an indigenous group during the Conquista, and as the voice of Hispanics in the United States today. The degree of force and meaning your contextualization imparts to the poem is extraordinary, and yet it is a translation.
RT I didn't make anything up.
EA You made legitimate choices as a translator. In a class I taught last year I took your translation as it is situated on the page in Exposition Park and compared it to Edith Grossman's translation of the same poem in her The Golden Age: Poems of the Spanish Renaissance (2006). Hers is a polished and accomplished translation that seeks to lead its reader into the 16th century or help the reader to conceive of that world and its poetry. It doesn't appear to have other ambitions. Whereas you charge the poem with a powerful and accusatory meaning. You put its cultural capital back into circulation. I find that breathtaking. I don't see it as a little ruin but as part of the most politically charged element of the book.
RT Well, as a translator you are sensitive to that and it pleases me immensely. By ruin I mean that the Spanish original is kept below the translation in English; it is an archeological layer that lies underneath the English. You are identifying the one thing I am skilled at: putting two objects together to create meaning from the pressures prompted between them. I was able to do this by selecting these two sonnets in particular—my own and Garcilaso's.
EA How do you see the relationship between Full Foreground and Exposition Park? You have already said that Full Foreground goes back to the early '90s; somehow the two works have been on parallel tracks.
RT They have been. The last poem in Full Foreground, though, is very recent—from this year, as a matter of fact.
EA And the Rob Verf project goes back a couple of years.
RT The manuscript of Full Foreground came out in 1999 as a chapbook called Gift & Verdict that Renee Gladman published in her Leroy book series. Two fellow poets (Joel Bettridge, and later Tim Liu) helped me rethink some of the strategies in the book. There was a poem in it that looked like a concrete poem. Tim Liu suggested that I reiterate that in the book, and so I produced about ten three-word clusters that serve as concrete poems, and chose five that entered the book in the end. In 2009 the artist Rob Verf wanted to do a project with me. There is a space in Austin called testsite where Laurence Miller invites collaborations between and artists and writers—I thought that would be the perfect opportunity to work with Rob. I gave him these three-word clusters and he created a nine-minute video in which some of these words appear on Styrofoam spheres inside a glass tank. The video shows the water rising, creating a kind of turbulence with the words as they recede and then come into the full foreground of the cameras.
EA Hence the new title?
RT It is from one of the poems, but yes, that's what gave me the idea for using that as the title for the book. Full Foreground spans from about 1995 to 2011. It opens with a poem that was written a month after or in the weeks prior to George W. Bush's decision to invade Iraq. The book seeks to explore the conditions that made that paranoia possible. It looks at all kinds of cultural dissonance: from the Heaven's Gate clan collective suicide in San Diego to the Timothy McVeigh terrorist attacks on the Oklahoma Federal Building to the bombing of the former Yugoslavia by NATO forces and the trial of Milosevic afterward. It covers everything prior to that transformative date that was 9/11. The book ends with a revision of that date on its 10th anniversary.
EA To oversimplify, Exposition Park was looking back from a firmly contemporary moment, casting it onto the past and seeing how the past can resonate with that contemporary moment. Whereas Full Foreground, as its title indicates, is much more about what is in the foreground.
RT Yes. I hesitate between two different ways of looking at history: one is proper to the spectator beholding the sequence of world events foreshortened into the tumultuousness of physical sensation; the other is more in keeping with what Walter Benjamin called the telescoping of historical times into the moment, into the anecdote, into all kinds of dislocations. In Full Foreground this conflict is an occasion not for despair, but for outrage and exuberance. To quote Exene Cervenka and John Doe in "Beyond and Back": "This is no place / to be addicted to another place."