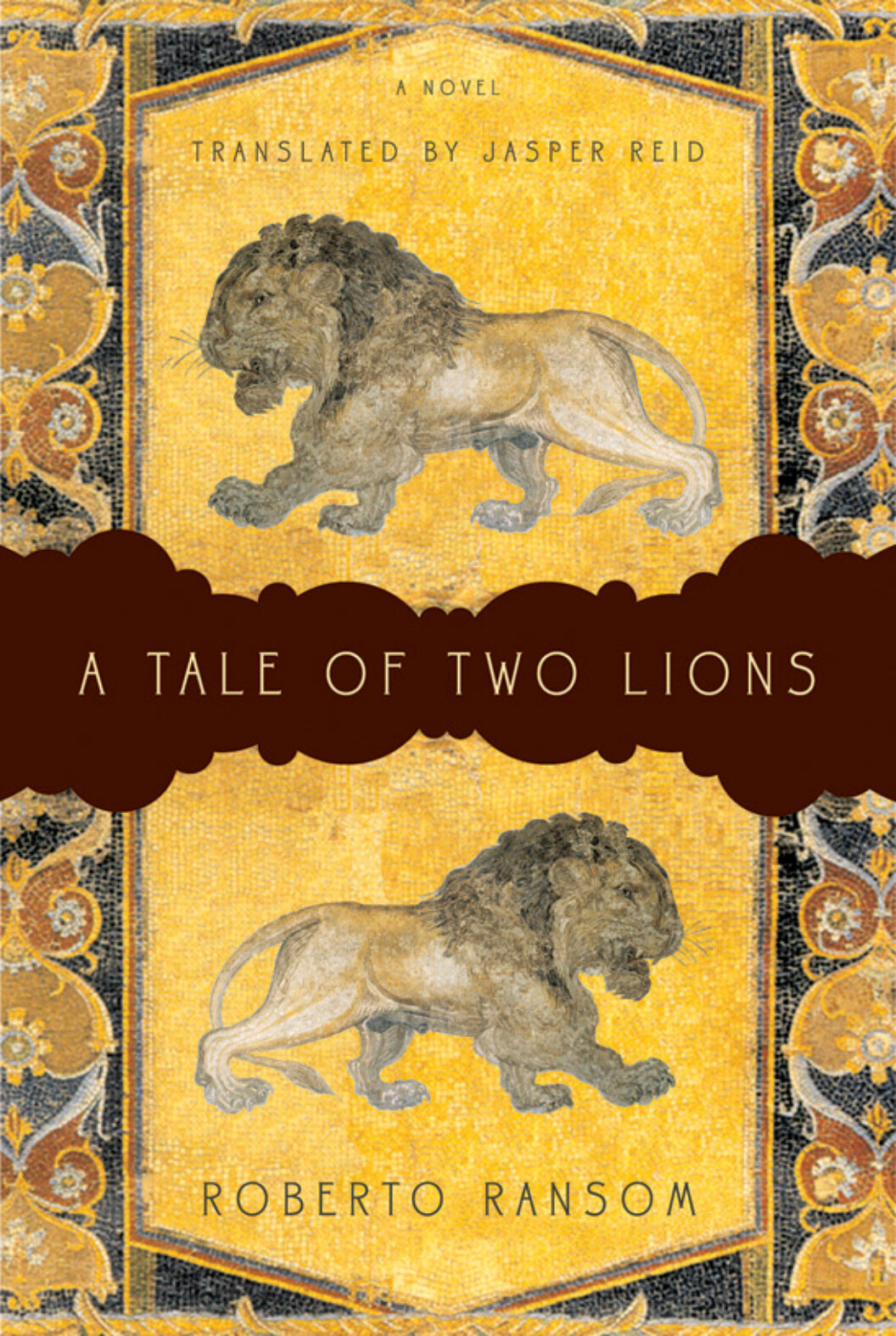 In Latin American literature there is a splendid tiger, the most precious wild cat in all our literature. This is the tiger who, in Borges's poem "The Gold of the Tigers," sketches, through its caged pacing, a picture in which infinity and twilight become one (in the mind's eye of the blind poet, the tiger and the sunset are the same color). Borges breaks the eternity in which he's enveloped the poem by bringing love into the question. Love might or might not be infinite, but at the very least it can provide relief from the grief of the eternal and the cage of the quotidian.
Roberto Ransom's latest novel borrows Borges's cat and riffs on the Borgesian imaginative tradition. Published in Mexico in 1994 and now in the US, translated gracefully by Jasper Reid, Ransom's novel is written in three outlandish episodes. In the first, perhaps the juiciest, a wild cat—at once a lion and a housecat—belongs to a couple and is pushing the husband out of the marriage. The cat ends up lost on a flight from Rome to New York, wandering in the fuselage while circling the globe, still part-housecat part-lion. This episode is written in the epistolary mode, as a series of letters the unfortunate husband addresses to his sister.
The second lion has nothing to do with the first. Pasha goes wild, then disappears. This is the most fantastic fragment—the wild cat is, and is not, a stuffed cat—but the writing and the plot lack the speed and charm of the others. However, in the third episode, Ransom endows his tale with a sense of true adventure. The cats from the first and second episodes become one. And the grand finale is unexpectedly satisfying.
The novel is uneven but thoroughly bewitching. In several ways it is a typical Mexican novel, full of vitality, with unanticipated plot twists, or puntadas. It's always shocking to me how New York, with its millions of immigrants, is so self-centered when it comes to all things literary. So it's particularly worth celebrating the publication of this translation of a young Mexican author who writes with such aplomb.
Translated by Samantha Schnee
A Tale of Two Lions was published by W. W. Norton in January.
Originally published in
Featuring interviews with Bill Jensen, Robert Polidori, Cristina Garcia, Lore Segal, Mary Jordan, Reinhold Friedl, John Turturro, Sarah Ruhl.