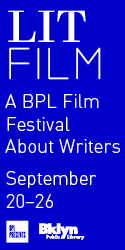 Robert Quine, former guitarist with Richard Hell & the Voidoids, Lou Reed, and many others—inconsolable since the death of his wife Alice a year ago—killed himself last June at the age of 61. Quine pioneered the sound of punk rock guitar soloing. Listen to Quine's work with Richard Hell & the Voidoids: Malcolm McLaren heard the Voidoids on their first UK tour and soon after formed the Sex Pistols.
Quine was an obsessive record collector with an encyclopedic knowledge of rock, blues, and jazz. He once made me a cassette of rare Ike Turner tracks from the '50s. On it, Turner, playing a (newly invented) Stratocaster Tremolo bar guitar, takes this insane solo, completely noise/punk. Robert copied the solo three times on my cassette just in case I missed it. This is almost all you need to know about rock history: it has never belonged to the people who play it right.
It may seem odd to punk-identified fans that Quine, who never played a single jazz lick, practiced hours a day along with be-bop records. (What I wouldn't give to hear what Quine, alone in his studio, actually did play over his Johnny Smith records.) It seems less odd to musicians that Quine could trace a line through Blind Willie Johnson, Lester Young, Albert Ayler, Ike Turner, the Velvet Underground, and extend it into what became "punk."
In his June 21 New York Magazine eulogy "Delicate Rage," Richard Hell described Quine's own solos as "perfectly structured but outrageously wild expositions," and writes that Quine was a "connoisseur of moronic rapture." What ties the contradictory sides of Hell's description together is the idea of critique: pushing self-expression to the breaking point of noise/wildness problematizes it. Pushing formalist constraint to the point of the moronic/autistic problematizes it. (Check out Quine's and Fred Maher's "Basics," in which the rhythm section's "basic tracks," normally completed by the addition/overdubbing of the featured vocalist and soloists, are instead presented as a minimalist finished masterpiece.)
Quine and I got along because we never talked about stuff like this. We mostly talked about guitar equipment. He once insisted I accompany him to 48th Street to try out the "Buzz Box," a particularly horrible distortion pedal. The box's black metal covering was painted in drips of yellow paint to simulate strands of vomit. I bought it instantly, and it was a point of pride with Robert, after the store discontinued selling the Buzz Box, that the store had sold only three of them, to him, to me, and to another customer who had sent it back assuming it to be defective.
But guitar equipment, for those who love it, is a language. The line Quine traced through history, the qualities he looked for in used guitars and fuzz boxes, were those with the force of being to cut a wound in the numb skin of pop.
A month before he died, Quine gave me a CD of Lester Young's last sessions. Young, nearly dead from alcoholism, could hardly get the notes out, while the muscular rhythm section behind him didn't cut him an inch of slack. The disconnect was almost total: and still, Lester won, he cut them all—his soul bleeding through that cold machine. Moments Quine lived for, while he could.
—Marc Ribot
Originally published in
Featuring interviews with Rodney Graham, Pierre Huyghe and Doug Aitken, Jerome Charyn and Frederic Tuten, Ben Marcus and Courtney Eldridge, Kaffe Matthews and Antony Huberman, Jonathan Caouette, Laura Linney and Romulus Linney, and David Levi Strauss and Hakim Bey.