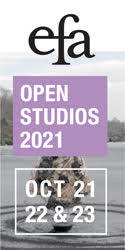 What can I say? Robert Earl Keen played my wedding party last Christmas time—on CD, alas—and inaugurated the prancing with "Gringo Honeymoon," in which the newlyweds cross over the Rio Grande and encounter a cowboy "running from the DEA." Still, even our religious Republican guests seemed to like it. The thing is, he's far too good to remain a poorly kept secret—the fate dealt out in spades to Townes Van Zandt. Keen dedicated his 1997 Picnic to this troubled and now dead genius, whose own Live and Obscure (on the estimable Sugar Hill label) will make posthumous fans feel guilty to encounter so belatedly the brilliance of "Pancho and Lefty" and "Tecumeseh Valley," to name only the two best-known and most-covered songs in that baker's dozen. That's the Texan tradition from which Robert Earl hails—ditto Steve Earl—and it's as good a one as we got. Keen respects these debts, which is partly what makes his music so honest and arresting: honoring his influences by furthering them. Or, as he announces on the first cut of his new record, Walking Distance, "Ain't it like they always say/Everybody goes their own way"
The remainder of his goodness derives from fabulous songwriting that reaches from funny as hell to haunting, story-within-a-story work like the two "Road to No Return" tracks. His lyrics rhyme easily—a hard trick—and at their most poetic are wonderfully plain: "I paint your picture on a starlit train." Add to this his uncanny sense of balance and pacing, from friendship ("Feelin' Good Again") to punning lewdness ("That Buckin' Song") to simple love ("I'll Be Here"), or from the story of a man truly blessed yet determined to discard the whole shitaree and go flat wild in Old Mexico (aware, obviously, of Cormac McCarthy's Border Triology) to a mournful, beautiful accounting of consequences. All this range is set to equally various playing, trilling acoustics giving way to thudding bass, the odd great harmonic, and once even to a goddamn organ that builds a magisterial wall of sound.
Besides which, there's Keen's idiosyncratic tendency—always delightful, especially in season—to include a Christmas tune on his albums. In this year's model, one relative sits around in his underwear, "drunk as he can be," while others swap such gifts as "a super-value pack of Nicorettes." Great hilarity, it's "Happy Holidays Y'all."
—Gary Fisketjon
Originally published in
Featuring interviews with Janine Antoni, Yayoi Kusama, Jenny Diski, Michael Cunningham, Simon Ortiz, Petuuche Gilbert, Simon Winchester, Gary Sinise, Thomas Vinterberg, and Marc Ribot.