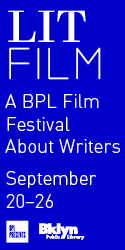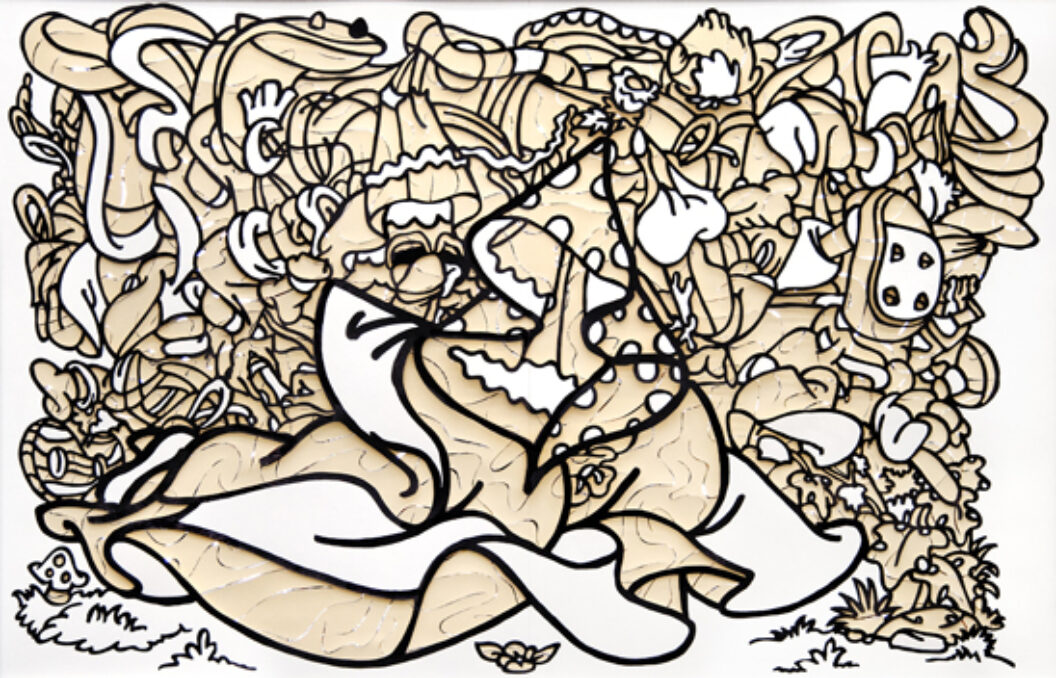 Robert Brinker's paper cutouts look like they have been inspired by the traditional folk art of cut-paper banners. The images seem to come from the sensual details of Disney cartoons—romping sweet creatures, beautiful princesses, handsome princes, and evil witches. I have a confession to make here: as a child I was mesmerized by my first cinema viewing of Sleeping Beauty; I had to literally be dragged out of the theater after having made my Aunt Tia watch it twice in a row. I wanted to be wrapped up in the flowing cape of the charming prince, and carried into the air by the singing birds and butterflies. I even loved the sparkly evil witch. Like so many children before and after me, I have been imprinted with Disney's visual language and so could read from my memory the artwork of Robert Brinker.
Gossip Queen was Brinker's first piece to speak to me; it "told" me that two mouths were better than one. In Foul Play, penises pop up everywhere, insisting we give them attention. Pinocchio's little ankle is not just part of an "abstract" composition; it is a participant in an all-out orgy Snow White is having under her mushroom skirt. Donald Duck's tail thrusts in the air with conviction and Mickey Mouse points to exactly where he would like you to lick him.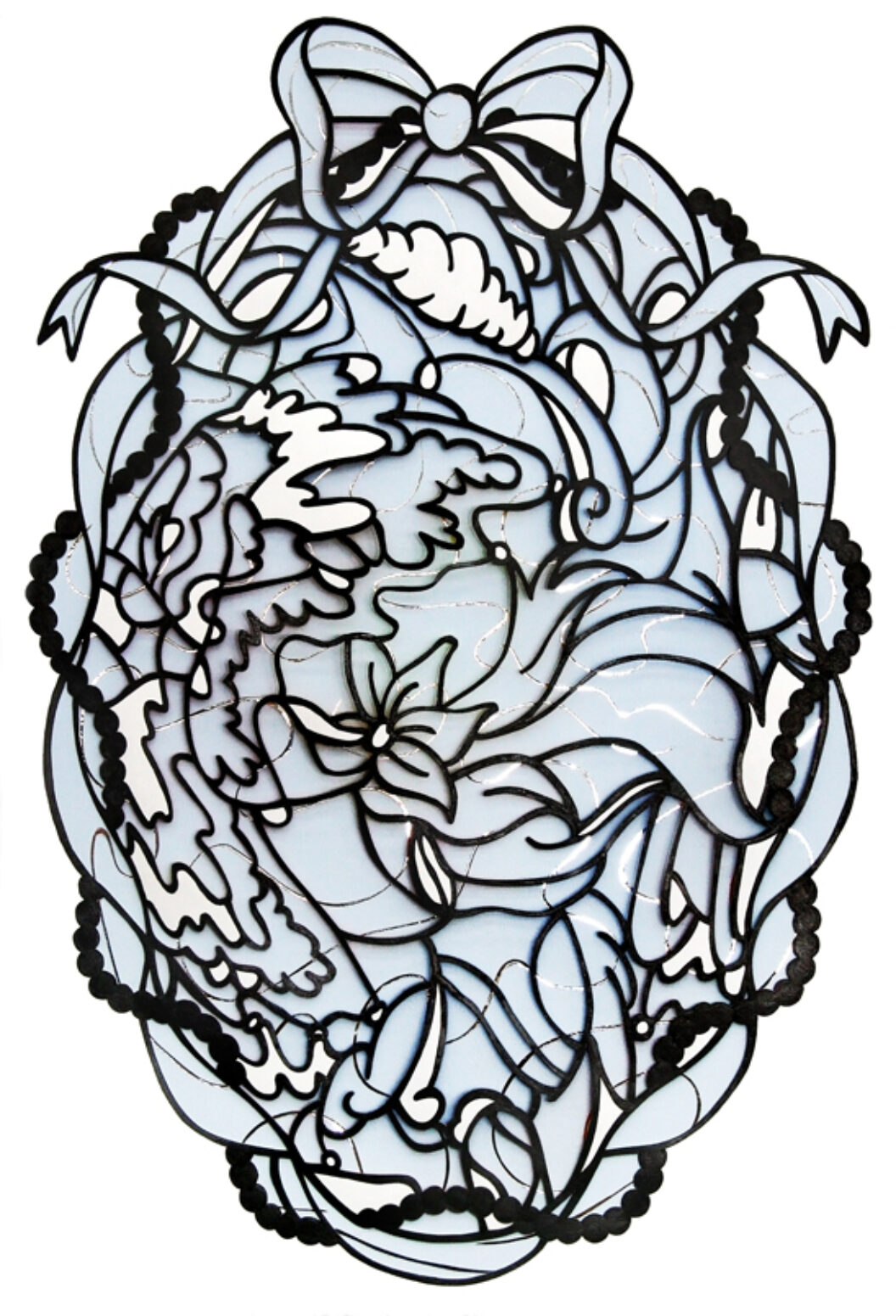 The artistic techniques Brinker employs are as sensual as his content. His thick black lines are made of repeated graphite strokes that collect into solid, shiny, even-valued lines before they are layered with additional cut paper and reflective mylar. To say his are labor-intensive works is an understatement. Once the lines are lovingly built, Brinker cuts them out to expose the creamy and silver "movement" lines on a separate layer, which help animate the cutout structure. The grounding elements to these visual explosions often include tufts of grass, blossoming flowers, and assorted toadstools that keep all this action in a Disney-like place—a place where you are safe to drown in the pleasure of your wildest orgasm, where you can always come back for more. This might sound like it is all too much, but somehow, in a Robert Brinker kind of way, it's just right.
Roberto Juarez is a painter and printmaker who is represented by Charles Cowles Gallery in New York.
Originally published in
Featuring interviews with Claire Fontaine, Nayland Blake and Rachel Harrison, Roman Signer and Armin Senser, John Giorno, Kelly Reichardt and Gus Van Sant, Alan Vega and Matt McAuley and Brain McPeck, Richard Maxwell and John Kelsey, Chris Lipomi and Kathryn Andrews, and Peter Cole.