Rivers's Edge: Ben Rivers at Views from the Avant-Garde by Colin Beckett
Colin Beckett looks at the forthcoming series Views from the Avant-Garde, focusing on the deserved loyalty towards Ben Rivers's work; documentarian and sublime.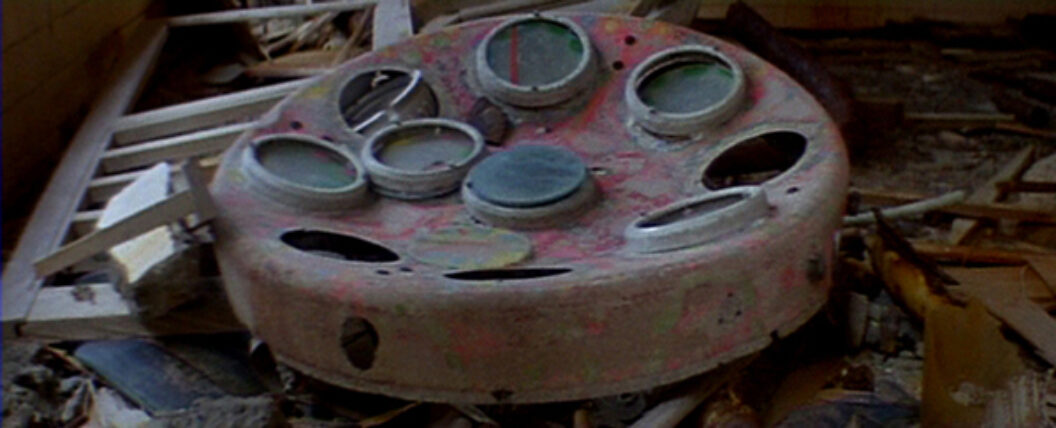 Views from the Avant-Garde is nothing if not loyal. Mark McElhatten and Gavin Smith, programmers of the now four-day-long sidebar to the New York Film Festival, invite filmmakers to return year after year, allowing festival-goers to chart their development. The UK-based, internationally celebrated filmmaker Ben Rivers is a recent beneficiary of their devotion. His work has appeared in every edition of Views since 2007 save for last year's. As if to make up for the gap, he has been given the singular honor of two solo programs at this year's jam-packed edition: one showcasing Two Years At Sea, his first feature-length film, and the other comprising two shorter works, Slow Action (2010) and Sack Barrow (2011).
In the short films that have earned him international acclaim, Rivers depicts places and people remote—geographically or psychologically—from the cosmopolitan venues in which his work can be seen. He typically shoots on 16mm, in an improvisational, documentary fashion, hand-processing the footage and piecing it together in an angular montage. His chosen subjects and methods have led critics to characterize the shorts as experimental ethnography, or landscape film, but they carry a piquant air of unreality. In interviews, Rivers frequently cites an interest in science-fiction, and in early works like Old Dark House (2003), Terror! (2006), and Alice (2009), he explores the atmosphere of horror films. From his study of these genres, he learned the unsettling effects he deploys in his non-fictions.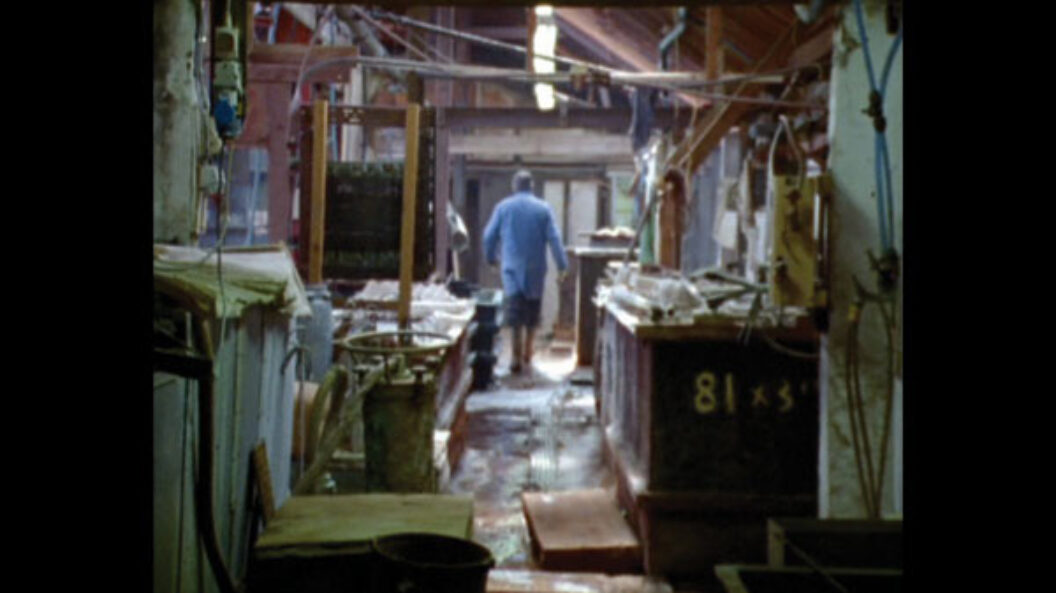 The phantasmagoric asserts its presence in both the works on the double program. In the final third of Sack Barrow—a portrait of a small metal plating factory shot during its final weeks of operation—a previously unheard voice reads a passage from Herbert Read's fairy tale The Green Child that narrates a voyage to an underwater world. Rivers's camera gravitates to the bulbous chemical residue that clings to many of the factory's surfaces, locating the factory in a realm as fantastical as the one in the narration, approaching it as a mysterious ruin. But Rivers is equally attentive to the plight of the factory's soon-to-be jobless workers, and the film takes on a mood more distinctly elegiac than he has previously elicited.
In the four 11-minute segments that make up Slow Action, Rivers follows the speculative thread unspooled by the Read excerpt. Each segment surveys a different island (though the last was actually shot in Somerset, his hometown) while a narrator describes a crumbled Utopia in elaborate detail, from texts written for the film by Mark Von Schlegell. It is to the film's credit that while the words and images sometimes appear to respond to one another, they never completely adhere, leaving the viewer dangling in the evocative space between.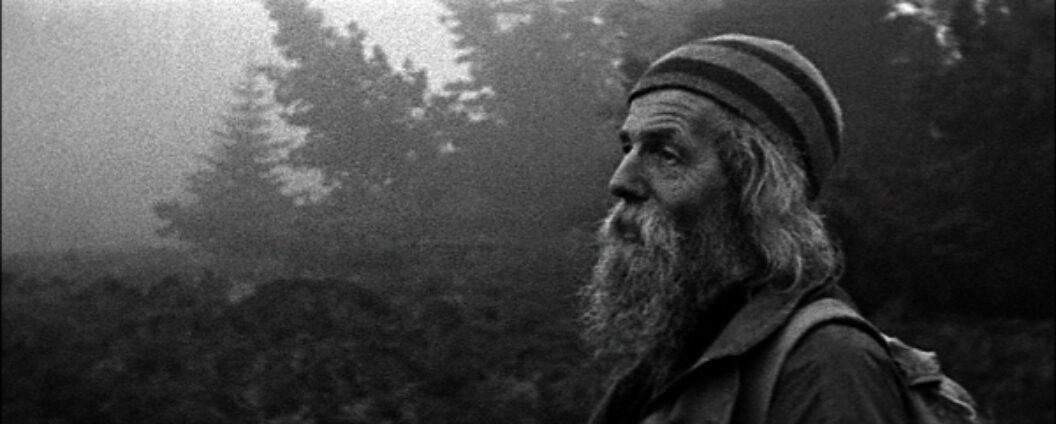 Two Years At Sea examines a different kind of constructed world. Rivers brings us to the ramshackle estate that Jake Williams has built in the middle of a forest in Aberdeenshire, Scotland. For reasons that are never explained, Williams has cut himself off from society to live in apparently total self-sufficiency. Rivers previously documented him in the 13-minute This Is My Land (2006). At the feature's comparatively epic scope, Rivers patiently tracks Williams's oblique routines in long takes, remaining more faithful to space-time continuity than ever before. The film's deliberate, gradual unfolding gives full weight to every detail of its subject's solitary life. This exacting mimesis comes at the expense of the efflorescent action that defined Rivers's earlier films, including This is My Land, which portrays Williams's world only to transform it, through nimble editing, into a diaphanous onscreen mirage. Two Years At Sea proves Rivers as an able documentarian, but as Sack Barrow and Slow Actiondemonstrate, he is most at home in the sublime.
For more information about when Ben Rivers's films are showing, check out the NYFFwebsite.
Colin Beckett lives in Brooklyn and is currently the Critical Writing Fellow at UnionDocs.