Ritu Sarin & Tenzing Sonam's The Sweet Requiem by Sabine Russ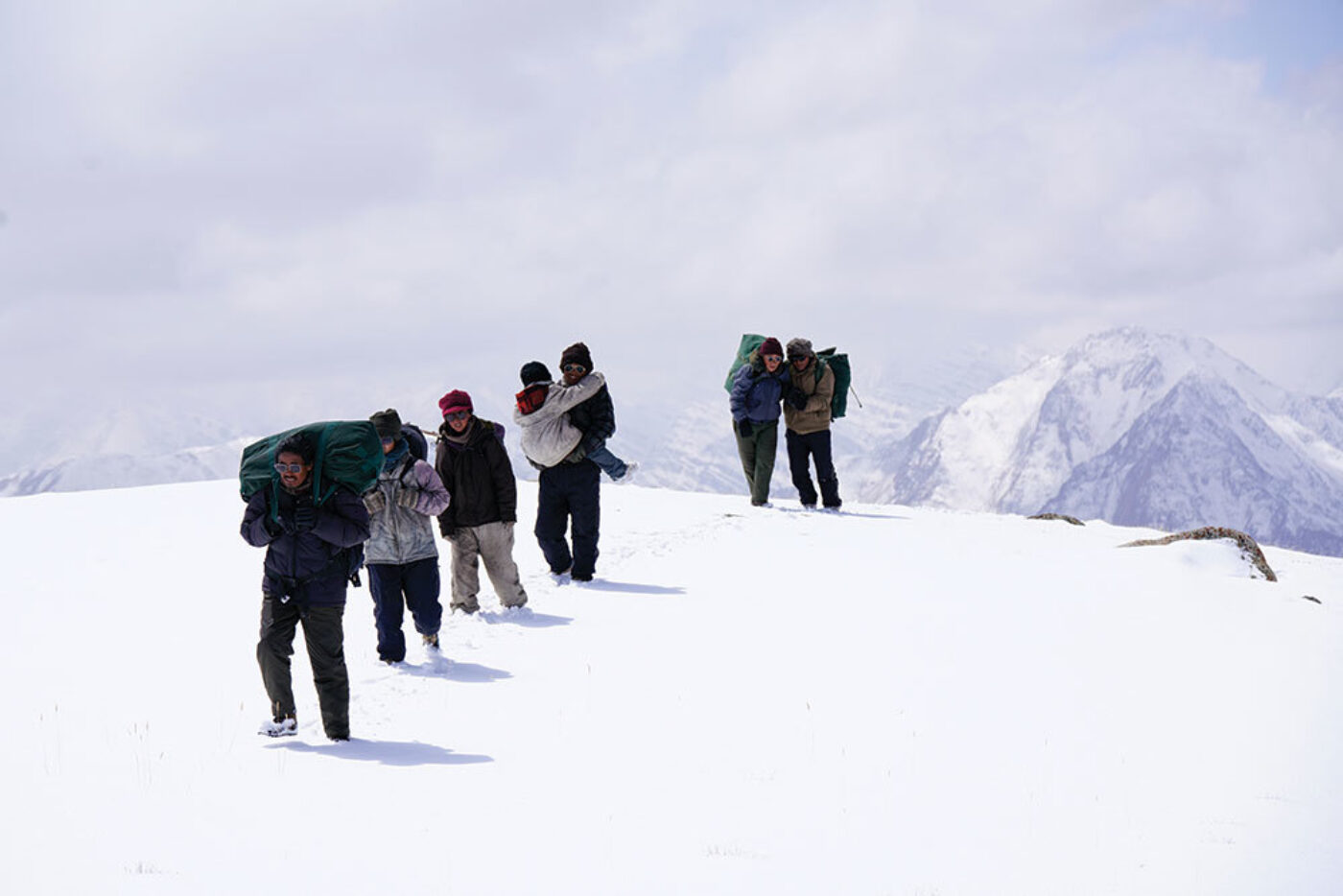 (White Crane Films / Dialectic, 2018)
This is a film about departures, the kind without return. It comes as the second feature by Dharamsala-based team Sarin and Sonam, known for their documentaries dedicated to the Tibetan cause. There's no point in applying a measure to sorrow, yet as we watch today's refugees from many corners of the globe setting off on treacherous journeys fleeing man-made calamities, Tibetans come to mind as a people not at all new to mass escape and exile. The world has largely stood by ever since the fourteenth Dalai Lama fled Chinese occupation in 1959, followed by tens of thousands of Tibetans, many of whom perished on the way. Oppression continues, conditions have hardly improved, and even as their culture and religion's emphasis on kindness and equanimity has gained popular respect in the West, the Tibetans' plight remains seen by most as an internal Chinese affair.
If your motives for watching movies include the desire to temporarily step into others' shoes, The Sweet Requiem will take you on an arduous journey. The film begins at high altitude to the sound of exhausted breathing and feet trudging through heavy snow. As a small group of travelers comes into full view, they look utterly ill-equipped for traversing the highest plateau on Earth, be it by way of their footwear, provisions, or blankets to cover themselves at night. Yet as Tibetans, they are propelled by faith and blessed with courage and resilience.
The film pays homage to the many Tibetan escape parties who've made the life-threatening trek to neighboring countries. In one of the most haunting openers imaginable, a small girl's frostbitten face fills the screen as she rides on her father's back. Gunshots ring out in the white vastness, and the unfolding tragedy is seen reflected in the child's oversized sunglasses. An earthquake of a tremble seizes the corner of her mouth. Seconds later, Dolkar is a twenty-six-year-old beautician living in New Delhi. Along with her exile friends, she often visits Majnu ka Tila, the city's Tibetan refugee settlement. It is there, during a communal celebration of Martyr's Day, that she spots Gompo, the mountain guide who abandoned her escape party eighteen years prior, just before Chinese border patrols caught up with them. His appearance in her community as an alleged activist plunges her headlong into the abyss of her repressed past.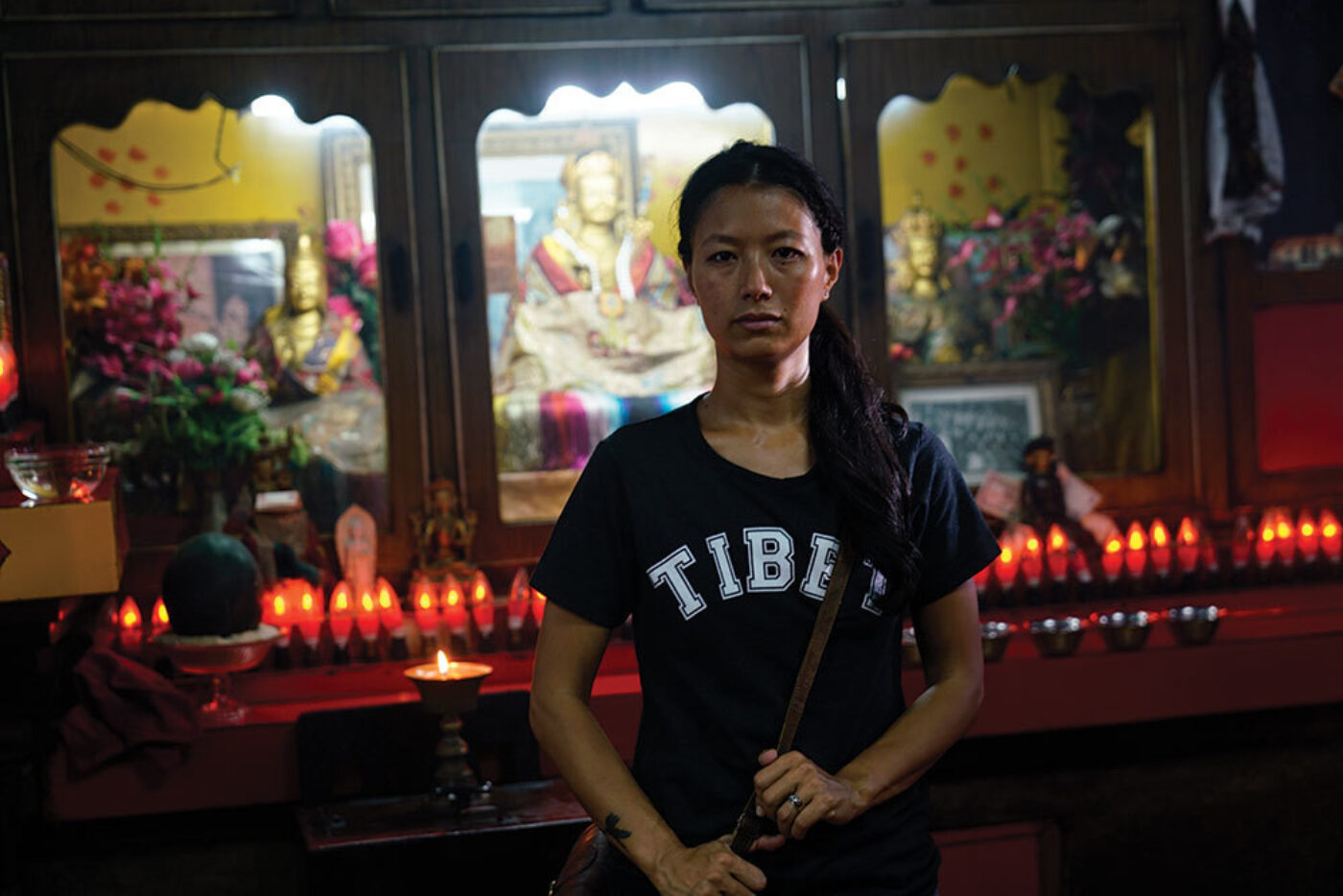 The film bounces back and forth, often via strategically startling transitions, between Dolkar's escape from Tibet, strewn with losses, and her life in Indian exile, now completely upended by Gompo's presence. Suspense steadily mounts in both narrative strands while skillful use of symbolism and recurrence heightens a drama that is of equally personal and political dimensions. Frequent lost phone signals are reminders of Big Brother's omnipresence and when news of a string of self-immolations in Lhasa arrives with the exile community, they helplessly watch their compatriots' desperate actions on mobile phones.
Karma, a notion that once united Tibetans, now delineates opposing views. There are those who remained behind, yielding: "You can't challenge the Chinese party. Your acts are like an ant biting an elephant. … What can we Tibetans do? This is our karma. It's better to accept our fate." Even tireless activists who risk their lives for a free Tibet and true autonomy are susceptible to resignation on behalf of weak karma. Dolkar's father argued for his daughter's future: "What better fortune than to be near the Dalai Lama? So many Chinese have already moved into our pasture lands. What kind of life can we offer Dolkar?"
Dolkar is one of innumerable young refugees who gained an education but lost her family and home. It wasn't a choice she made. As she becomes fixated on following Gompo through the terraced labyrinth of the settlement, it echoes the labyrinth of her emotions. The physical hardship on the mountain pass toward freedom parallels her psychological quest for reconciliation, which includes confronting the man who she believes sealed her fate. Yet Dolkar doesn't know Gompo's own harrowing story and only gradually discovers a trauma equaling her own and brought on by a system cruel beyond her grasp and personal experience. Acceptance and forgiveness, as taught in Buddhism, starts with the self before it can extend to the other. Dolkar, once relieved of her own deep-seated feelings of failure, finds closure through empathy and compassion—her own and others'.
In a key scene, Dolkar, distraught by the video of a self-immolating monk, holds her palm over a burning match, testing the feel of fire on her skin, shuddering. The Sweet Requiem, in a way, holds the burning match of a global crisis, a spiritual crisis, to us: We all share the same kind of vulnerable human skin. Why do we keep sacrificing each other?
Sabine Russ is BOMB's senior editor.
Originally published in
Featuring interviews with Korakrit Arunanondchai, Antoine Catala and Dan Graham, Atelier Bow-Wow, American Artist, Jeff Bliumis, James N. Kienitz Wilkins, Rion Amilcar Scott, and Carmen Giménez Smith.