Risky Business: Tangerine Dream at the Best Buy Theater by Nick Hallett
Nick Hallett on a recent performance by synth pioneers Tangerine Dream who are on the outside looking in of the recent revival of interest in kosmische music.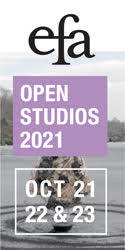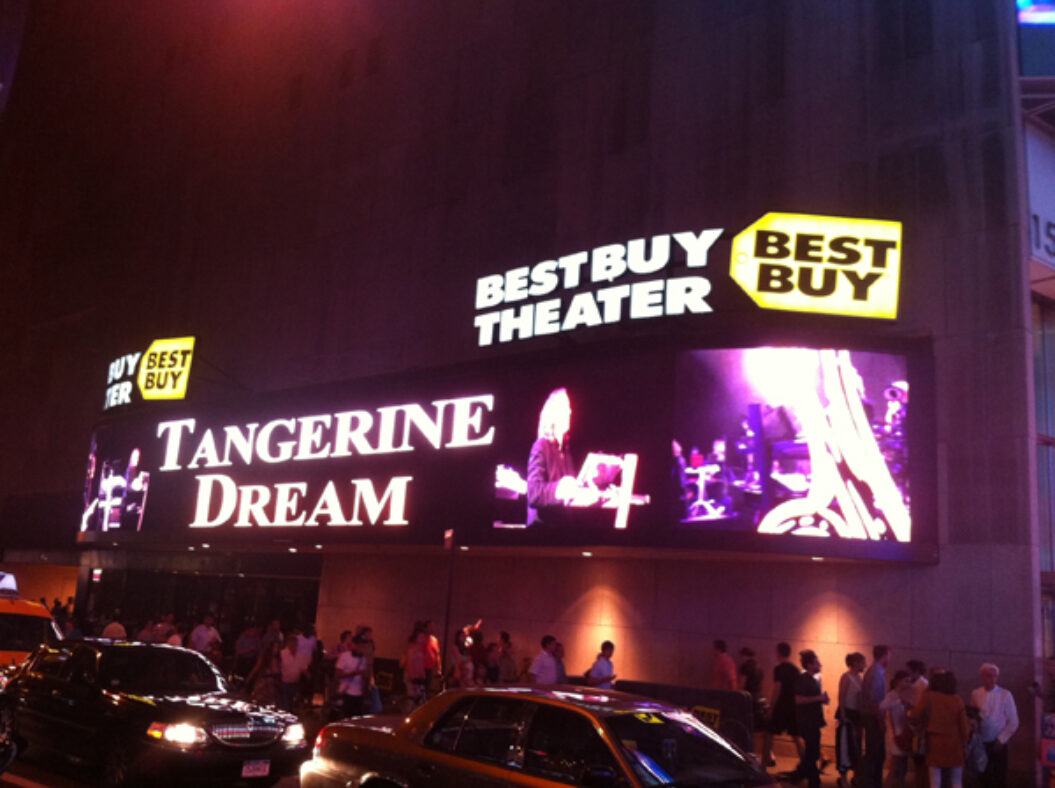 In the wake of Kraftwerk's much-hyped and much-sold-out career retrospective at MoMA earlier this year, the otherpioneering German electronic band, Tangerine Dream, arrived quietly in New York this past weekend for the first time in two decades to play a three-hour concert of music spanning its 45-year history. Any comparable heraldry from the press or on the social networks was nowhere to be found. In 1988, the band had filled Radio City Music Hall. But with the main seating area of the 2100-capacity Best Buy Theater in Times Square cordoned off, the 400 or so attendees could not have been noted for their "artfully swept hair, uncomfortable-looking shoes, [or] architectural glasses," as The New York Times described the close-to 4,000 Kraftwerk fans lucky enough to actually make it across MoMA's velvet rope in April. (Hawaiian shirts and sensible footwear typified the mostly male audience at Best Buy, where temperatures outside the theater registered above one hundred degrees).
Despite coming on the heels of a series at BAMCinématek last month of the group's germinal soundtrack work, the show seemed to deliver only minimum cultural impact, but why? Where was the hero's welcome that greeted not only Kraftwerk, but also Michael Rother (Neu!) and Manuel Göttsching (Ash Ra Tempel) for similarly reverent presentations at Lincoln Center in recent years? Wasn't it Edgar Froese, Tangerine Dream's founder and only consistent member, who had coined the term kosmische, enabling the artful approaches of a new Berlin School of electronic music to be marketed to the masses, bringing in the New Age?
Perhaps the answer was in how these pioneering sounds were presented, which brought to mind Orson Welles's comment that the "absence of limitations is the enemy of art." While Kraftwerk, Rother, and Göttsching seem to have recognized at some point during their long careers that the mantle of their early contributions had been picked up by the minimalist leanings of DJ culture, Tangerine Dream's concert seemed to linger in the past with a heavy-handedness that did not always serve the music. Attempts at bringing the group's techniques into the 21st century had mixed results. Behind Froese and keyboardist Thorsten Quaeschning, flat-screen TVs displayed the digital softsynths and emulators which replaced the towering array of analog equipment synonymous with the group's past. Screensaver-like video imagery was projected onto a lacy screen. These gestures came off as precious, especially when compared to Kraftwerk's ageless robotics and effortless 3-D. The live band added rock and classical textures, but more often served as a distraction from the soaring electronic soundscapes. The spontaneity and experimentation of Tangerine Dream's most accomplished albums could not have been possible within the spectacle.
My wish is that when Tangerine Dream makes its next appearance in New York (hopefully in less than 20 years), Froese will create a simpler template for his art, sell out a more modest venue, design less, and improvise more for the younger generations to whom Tangerine Dream's music not only still resonates, but continues to birth new forms of culture. I envision the band leading a Sunday session of Cosmic Yoga at Bushwick's Body Actualized Center, writ large
Nick Hallett is a composer, vocalist, and cultural producer. Follow him at @NickHallett.