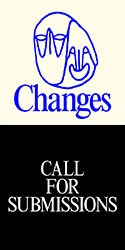 In August 1959, in Hell's Kitchen, a gang of Puerto Rican kids bludgeoned to death two white youths they mistook for members of a rival gang. Sixteen-year-old Salvador Agron, who wore a red nurse's cape, was charged with the murders. For the ears of a horrified nation, Agron yelled like a bloodthirsty predator, "I don't care if I burn, my mother can watch me hang." The boy was condemned to die, though no traces of blood were found on his dagger. Agron swore to the end he had no recollection of the killings, and eventually Eleanor Roosevelt's intervention saved him from death row.
In 1998, Paul Simon took a sanitized version of the story to Broadway. When the musical failed, Richard Jacoby, who has spent 25 years working on Salvador Agron's biography, much of it told in Salvador's own voice, found himself with a doomed manuscript.
Two years later his manuscript Conversations has found a publisher. From this biography we get Agron's transformation in jail, where he learned to read, write poems, become a political thinker; he took college courses and got involved in prison reform. Jacoby also gives us the aftermath: released after 20 years, and unprepared for life outside prison, Agron became a crack addict and died of AIDS. This is no slick tome—Conversations, which achieves a Dreiserian grandeur, has the grainy quality of a black and white documentary; it is an epic story about race in America, the tragic legacy of colonialism, and the inhumanity of the prison system.
Richard Jacoby's Conversations with the Capeman is just out from Painted Leaf Press.
Originally published in
Featuring interviews with Vik Muniz, Shirin Neshat, Madison Smartt Bell, Javier Marias, Misia, Michael Frayn, Karyn Kusama, and Michael Roth.